Best Combat Boots In 2022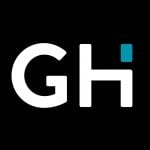 This product guide was written by GearHungry Staff
Last Updated
March 26, 2019
GearHungry Staff
GearHungry Staff posts are a compilation of work by various members of our editorial team. We update old articles regularly to provide you the most current information. You can learn more about our staff
here
.
GearHungry may earn a small commission from affiliate links in this article.
Learn more
Combat boots, also referred to as army boots, are slowly becoming a fashion trend in recent time. Although there are many of us out there that are familiar with such boots and have some knowledge about the features to consider, most often, those searching for such high-quality footwear have no clue where to begin or may not have adequate time to dig through the many models on the market. If you fall into any category mentioned above, we are here to stop you from fretting with the carefully curated list below that provides readers with the best combat boots available.
The Best Combat Boot
Under Armour Men's Valsetz RTS Combat Boot
The Under Armour Valsetz RTS Tactical Boots are army boots designed with care and precision for those who appreciate the beauty of tactical boots. These shoes are an imported pair designed with a rubber sole, a requirement for all footwear since it offers stability. To make this shoe unique, it features the use of the UA Clutchfit technology, a lightweight system that acts as a second skin by wrapping around your ankle. The Clutchfit system is used to offer customers an incredible feel and powerful support at all times.
All cushioned landings are smoothly transformed into explosive take-offs, thanks to the addition of a microfoam. To increase the support offered to your midfoot and also to increase rigidity, these Under Armour shoes are designed with a lightweight TPU shank and features a molded Ortholite sock liner developed and manufactured with a PU base and a memory foam. All innovative technologies used to produce these combat boots are put in place to help increase stability, offer breathability and keep your feet protected from abrasion and injury. 
Additionally, the Under Armour tactical boots are highly resistant to water thanks to the use of UA's water technology. If you are the type that wears shoes for extended periods, these boots are the most comfortable pair you will ever come across. They promise to keep your feet dry and cool no matter where you are, even though they're not recommended for long-range hiking. It possesses a quality that is hard to compete with and durability that can only be admired by its competition.
Key Features:
Man Made/ Synthetic
Imported
Rubber sole
UA ClutchFit technology
Specification:
Brand

Under Armour

Weight

12 ounces
Easy to walk in
Very supportive 'sock'
Wick moisture well
Not a great woodland boot
Looks like a basketball shoe
Less durable than other boots
Bates Men's Ultra-Lites Tactical Sport Combat Boot
The Bates Ultra-Lites Tactical Sports Boots is another of our best combat boots on the market. These tactical boots feature a lightweight cement construction and the ever-present rubber sole design. These imported beauties are made from authentic fabric and leather, with their shaft measuring mid-calf from the arch. The design of these combat boots is classic and straightforward. Besides its lightweight construction, the Ultra-Lites are incredibly durable and are built with a removable cushioned insert and a slip-resistant outsole. 
Keep your feet well aerated at all times, no matter where you walk or run. The Ultra-Lites have been designed in a manner that makes use of a lace-up vamp and breathable lining. It is a high-top work shoe that is extremely common in the market and has even been identified as a best seller for the Bates Footwear company. You can move with ease in these boots from one scenario to another and fit right in! They are so well designed and classic, and you can take them from your car and onto the streets without feeling lost.
The Bates Footwear brand has been in the footwear industry for over 15 years. In these years, they have never disappointed clients with their products, always creating newer models with more innovative technologies than their predecessors. They seek to remain ahead in this world of advanced technology and as such, are still on the lookout for new designs to implement. The Bates Tactical boots are the most responsive and flexible units in their boot line, and as such, we know you will enjoy them. And if you are not yet convinced, it may help to know that Bates has outfitted serval institutions including the Postal service, the military, and civil service workers since their inception. Be sure to also check out our list of the best hunting boots for more great items like this.
Key Features:
100% Leather/Fabric
Imported
Rubber sole
Cushioned removable insert
Specification:
Brand

Bates

Model

ENFORCER 8

Weight

3.86 pounds
Strong ankle support
Comfortable
Lightweight
Not much toe protection
Add an insole if you work on hard surfaces
Aggressive tread will slip on slick surfaces
Smith & Wesson Footwear Men's Breach 2.0 Combat Boots
If you love the outstanding quality and you're one who appreciates even the tiniest detail, you would become a fan of the Smith & Wesson Breach Tactical boots. This brand is recognized for quality and durability and they have been manufacturing footwear for several years are well versed in the requirements needed for the design of combat boots. Their Breach Tactical Boots have set a new standard concerning price, construction, and durability. They are an improvement on their predecessor, the Breach and as such, come with some extra features all users will enjoy.
The Breach 2.0 combat boots are made with durable and sturdy materials such as nylon and leather, and feature construction that offers full protection to users, without sacrificing their comfort. To keep these shoes clean at all times, they feature a gusseted tongue which helps keep all debris and dirt out. For extreme comfort all day, these combat boots are made with an EVA midsole, a feature that makes the shoe relatively lighter in weight, providing users with cradled support and exceptional comfort. A steel shank has been included to offer added support.
Working long shifts is most often accompanied by the occurrence of foot fatigue, especially for people who spend most of their day on the move. To help reduce such an incident, the Breach 2.0 boots feature a board-lasted construction, meant to create torsional rigidity and ultimately do away with foot fatigue. The quality of these boots is provided to customers at a budget-friendly rate, ensuring that you receive the best value for your money. If you ever need shoes you can rely on always, you should think about getting the Smith & Wesson Breach 2.0, the shoes that promise to outlast and outperform all other brands on the market.
Key Features:
Leather and nylon construction
EVA Midsole
Gusseted tongue
Board-lasted construction
Specification:
Brand

Smith & Wesson

Model

SWB11011-100-5

Weight

3 pounds
Fairly comfortable
Usually a durable boot (see cons)
Grips well on dirt trails
Quality control issues
The zipper is known to come unzipped over time
Not slip resistant
Ryno Gear Tactical Combat Boots
Meet the Ryno Gear Tactical Combat Boots, shoes designed by outdoor lovers for outdoor workers. These combat boots have been built from a combination of ballistic nylon and leather for extreme durability and comfort. It is made using a contrast stitching detail and also comes with a padded collar for extra comfort. The outsole is made from slip-resistant rubber, for your safety, stability, and security. The lining is also made from breathable mesh to ensure that your feet are always aerated, no matter where you walk.
Besides breathability and durability, the Ryno Gear boots are tactical boots with a difference. First of all, they have insoles that are removable and also resistant to shock. This helps cushion any impact you might experience when your boots come into contact with a hard surface. Some users comment on the limited sturdiness of these boots, to which manufacturers assure them that they're robust enough to last enough until you pay them off. These boots are not as expensive as other models on the market, and this is major because of their low ankle cut. 
These shoes are ideal for all those who regularly tread slippery floors and those who are always on the move. They are waterproof units that don't allow the entry of water and their also lightweight enough for extended wearing. Get yourself a shoe that protects you from shocks, is light in weight and comes at a price that is easy to invest in. Get the Ryno Gear Tactical Combat Boots. Love this product? Check out our review of the best waterproof boots for our top picks.
Key Features:
100% Satisfaction Guaranteed
Contrast stitching detail
Breathable mesh lining
Slip-resistant rubber outsole
Specification:
Brand

Ryno Gear

Weight

3.6 pounds
Lightweight
Fairly comfortable
Quite inexpensive
Not very sturdy
Quality control issues
The zipper is known to come unzipped over time
Danner Men's Tachyon 8 Inch Coyote Military and Tactical Boot
The Danner Men's Tachyon tactical boots are another perfect pair for military personnel and any other individual who loves the beauty attached to military and tactical footwear. These military boots speak the language of durability and quality fluently, as they've been designed and developed from only the finest materials. Imported into the country, they feature the use of equipment such as textile and leather, with of which are authentic. The footbed of these shoes are built from an open cell polyurethane, and this increases the provision of comfort to users.
Concerning these shoe features, the Tachyon tactical boots feature a removable insole and a shank made from sturdy nylon. All extra weight often associated with older versions of Danner boots have been taken out without sacrificing performance and comfort. These boots feature the use of a speed lacing system together with a 3-layer comfort system that offers a snugger fit. For the added benefit of ultra-fast dry time and superior weight savings, these boots have an upper made from entirely synthetic materials.
Danner is a brand the comprises scientist and artisans. Each group is necessary for the creation of the perfect footwear for customers. They are a group that acknowledges the importance of detail and quality, and as such, every item they produce exhibits their expertise and knowledge on the design of military footwear. Danner has been in the industry for close to 80 years, and they show no sign of slowing down. Find more great products like this by checking out our guide to the best Chukka boots.
Key Features:
100% Leather/Textile
Imported
Rubber sole
Removable insole
Specification:
Brand

Danner

Model

Tachyon 8

Weight

2.8 pounds
Sturdy
Comfortable
It can deal with a certain degree of humidity
A bit heavy
Costs more than a car payment
May run small
Rothco V-Max Lightweight Tactical Boot
The foremost supplier of outdoor, military, survival, and tactical clothing and gear is Rothco. They have launched the Rothco V-Max Tactical Boots, a lightweight pair of lace-up combat boots that offer you the most for your money. These jungle boots are tagged as deployment shoes that feature a thick sole and steel shank which work together to reduce impact and also offer more support on every terrain you find yourself.
The V-Max tactical boots are incredibly comfortable despite their relatively heavy nature. They feature a zippered side for comfortable wearing or taking off and is made with water-resistant materials to enable you to use them in every weather condition. Experience the best comfort in this military shoe for a great price which also features elements such as an EVA and rubber outsole and a padded suede collar which is removable. There are also side vents to help keep your feet aerated during your running sessions and other activities. If you are looking to buy stylish boots, check out our guide to the best Ariat boots.
Key Features:
Durable nylon/suede leather upper
EVA & rubber outsole
Mesh upper help
Cushioned inner sole
Specification:
Brand

Rothco

Model

536410R

Weight

4 pounds
Durable
Affordable
Lightweight
Heavy
It can only be used in dry environments
Synthetic
Under Armour Men's Stryker Military and Tactical Boot
Under Armour has come our way once more with yet another stylish and durable tactical footwear. It is the Under Armour Stryker Military boot. These desert combat boots are designed for men from textiles and synthetic materials. It is an imported unit built with a rubber sole, recessed lace guards, and a molded collar foam package, features that work to provide users with comfort like never before.
These leather combat boots limit the occurrence of drag and make use of their robust structure to offer support and interior comfort to everyone who wears them. They are incredibly lightweight and made out of breathable materials that ensure your feet are always well aerated for more comfort. Walking in these shoes is a breeze and working in it is more fun than regular combat boots.
There's no doubt that the Under Armour Stryker shoes are the next best thing in the military footwear industry. They are great units that can be used for outdoor activities no matter the terrain. It is a great gift option for a fellow adventurer or a loved one with the military. It is a great gift option for yourself as well, especially if you enjoy working outdoors.
Key Features:
Textile, Synthetic
Imported
Rubber sole
Recessed lace guards for limited drag
Specification:
Brand

Under Armour

Model

1299242
Lightweight
Made out of breathable materials
Comfortable
Not a great woodland boot
Looks like a basketball shoe
Less durable than other boots
Combat Boots Buying Guide & FAQ
How We Chose Our Selection Of Combat Boots
Brand - On the recent market and within the footwear industry, several brands and companies have been existence for decades, and newer brands are springing up now and then. Every brand is unique and tries as much as possible to bring something new to the table with their product, which is why our list is made up of several options. These options exist to give readers a choice among the brands and also for them to become more familiar with some new manufacturers.
Quality - Concerning the quality of a product, this is dependent not only on the materials used but also on the construction method employed by the manufacturer. Our list is made up of several high-quality products made from the most excellent grade of materials around the world. They have been constructed to keep you well protected against impact and also make you comfortable at the same time.
Reviews - The user experience with every product is essential, to determine how good the product is. Even though manufacturers make promises, the last report and last say always comes from the user, since they get to use this product for an extended period. User reviews were of great assistance to our team during the selection process. Each comment kept the team up to date with the performance of each product, and if it needed improvement in any way.
Price - There is a different budget or financial strength of every reader. This means that when providing options, one must offer a vast range of price choices, to ensure that everyone gets a product they can afford. Our list of recommendations above is made up some of the most affordable products on the market today. They are all budget-friendly products with a quality that increases their value even farther.
Features To Look For In Combat Boots
When it's time for you to get combat boots for the first time or its time for a replacement, you must be equipped with than necessary information that will help you make the best choice with your available resources. Below, we discuss some of the features every potential buyer must consider before selecting one model of combat shoes over the other.
Lifestyle - The environment in which you find yourself, as well as your tastes and preferences,  will determine the best combat boots for you. Some manufacturers design boots for the woods or trails, with other manufacturers making their shoes more suited for city streets and indoor floors. Combat boot experts advise that users consider the 70-30 rule when selecting their boots. This means picking a tactical boot based on the environment in which you spend 70% of your time. If you spend less than 70% of your time in any area, your best bet will be a mid-ground boot.
Material - There are two major categories of materials used to make combat boots' authentic materials and synthetic materials. Authentic materials such as original leather and textiles are generally more durable and also more expensive. They can be used together with nylon to make the shoe lighter in weight. Synthetic materials are often lighter in weight and more affordable. These offer a level of durability but not the exact amount that is received from authentic materials. Depending on how long you plan to use your boots, and the money you have available your choice will differ from that of another user.
Fit - Comfort is determined by how well your boots fit. Generally, your shoes aren't meant to be too loose or too tight, as this might cause you to trip or fall and even get some blisters while you try to break it in. If you're buying from an online store, you may get some information on the sizes available in the product review section. The best method for sizing, however, is to try the shoes on yourself. You can make a purchase and try the boots on for extended periods, and if they seem extra tight, you can quickly return it.
Break-In - Breaking in your shoes is significant as it ensures that you experience the much-needed comfort you deserve for a long time. The process of breaking in can take a week or more, depending on your manufacturer's recommendations. It's advised that you change your boots in the afternoons when the weather is at its peak.
Price - Don't compromise on quality to save money; purchase the best boots your money can afford. Every product above offers you what you pay for concerning quality.
Combat Boots FAQ
Q: What is a combat boot?
A: Combat boots are military footwear designed with robust, sturdy materials to enable you to undertake any outdoor activities such as hiking, hunting and many more. There are some designed for use within the cities as well as on indoor floors.
Sign Up Now
GET THE VERY BEST OF GEARHUNGRY STRAIGHT TO YOUR INBOX