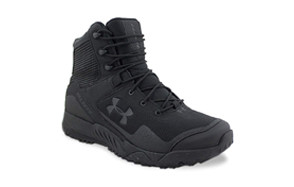 Under Armour Men's Valsetz RTS Combat Boot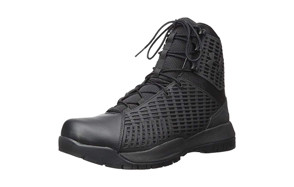 Under Armour Men's Stryker Combat Boot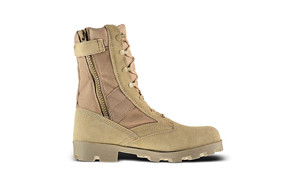 Bufferzone Men's Desert Tan Military Tactical Work Boots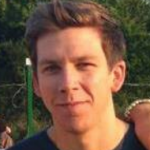 Combat boots, also referred to as army boots, are slowly becoming a fashion trend in recent time. Although there are many of us out there that are familiar with such boots and have some knowledge about the features to consider, most often, those searching for such high-quality footwear have no clue where to begin or may not have adequate time to dig through the many models on the market. If you fall into any category mentioned above, we are here to stop you from fretting with the carefully curated list below that provides readers with the best combat boots available.
The Best Combat Boot
Combat Boots Buying Guide & FAQ
How We Chose Our Selection Of Combat Boots
Brand - On the recent market and within the footwear industry, several brands and companies have been existence for decades, and newer brands are springing up now and then. Every brand is unique and tries as much as possible to bring something new to the table with their product, which is why our list is made up of several options. These options exist to give readers a choice among the brands and also for them to become more familiar with some new manufacturers.

Quality - Concerning the quality of a product, this is dependent not only on the materials used but also on the construction method employed by the manufacturer. Our list is made up of several high-quality products made from the most excellent grade of materials around the world. They have been constructed to keep you well protected against impact and also make you comfortable at the same time.
Reviews - The user experience with every product is essential, to determine how good the product is. Even though manufacturers make promises, the last report and last say always comes from the user, since they get to use this product for an extended period. User reviews were of great assistance to our team during the selection process. Each comment kept the team up to date with the performance of each product, and if it needed improvement in any way.
Price - There is a different budget or financial strength of every reader. This means that when providing options, one must offer a vast range of price choices, to ensure that everyone gets a product they can afford. Our list of recommendations above is made up some of the most affordable products on the market today. They are all budget-friendly products with a quality that increases their value even farther.

Features To Look For In Combat Boots
When it's time for you to get combat boots for the first time or its time for a replacement, you must be equipped with than necessary information that will help you make the best choice with your available resources. Below, we discuss some of the features every potential buyer must consider before selecting one model of combat shoes over the other.
Lifestyle - The environment in which you find yourself, as well as your tastes and preferences,  will determine the best combat boots for you. Some manufacturers design boots for the woods or trails, with other manufacturers making their shoes more suited for city streets and indoor floors. Combat boot experts advise that users consider the 70-30 rule when selecting their boots. This means picking a tactical boot based on the environment in which you spend 70% of your time. If you spend less than 70% of your time in any area, your best bet will be a mid-ground boot.
Material - There are two major categories of materials used to make combat boots' authentic materials and synthetic materials. Authentic materials such as original leather and textiles are generally more durable and also more expensive. They can be used together with nylon to make the shoe lighter in weight. Synthetic materials are often lighter in weight and more affordable. These offer a level of durability but not the exact amount that is received from authentic materials. Depending on how long you plan to use your boots, and the money you have available your choice will differ from that of another user.

Fit - Comfort is determined by how well your boots fit. Generally, your shoes aren't meant to be too loose or too tight, as this might cause you to trip or fall and even get some blisters while you try to break it in. If you're buying from an online store, you may get some information on the sizes available in the product review section. The best method for sizing, however, is to try the shoes on yourself. You can make a purchase and try the boots on for extended periods, and if they seem extra tight, you can quickly return it.
Break-In - Breaking in your shoes is significant as it ensures that you experience the much-needed comfort you deserve for a long time. The process of breaking in can take a week or more, depending on your manufacturer's recommendations. It's advised that you change your boots in the afternoons when the weather is at its peak.
Price - Don't compromise on quality to save money; purchase the best boots your money can afford. Every product above offers you what you pay for concerning quality.
Combat Boots FAQ
Q: What is a combat boot?
A: Combat boots are military footwear designed with robust, sturdy materials to enable you to undertake any outdoor activities such as hiking, hunting and many more. There are some designed for use within the cities as well as on indoor floors.