Best Trench Coats For Men In 2022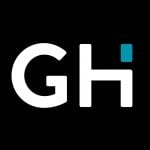 This product guide was written by GearHungry Staff
Last Updated
July 17, 2020
GearHungry Staff
GearHungry Staff posts are a compilation of work by various members of our editorial team. We update old articles regularly to provide you the most current information. You can learn more about our staff
here
.
GearHungry may earn a small commission from affiliate links in this article.
Learn more
This iconic coat, designed to keep rain and dirt off your gentlemanly clothes, traces its roots back to the early 20th century. This classic piece of clothing has remained a staple in our ever-changing fashion world.
While trench coats have evolved from their original looks, the fundamentals of trench coats have remained true: provide exceptional protection in transitional weather.
The best trench coats for men are stylish, seamlessly work with any ensemble, and, most importantly, are capable of keeping you warm and dry. Let's take a look at some of the best trench coats for men to keep you fresh and fashionable this season.
The Best Trench Coat For Men
Mordenmiss Men's French Woolen Trench Coat
Topping off our list of the best trench coats is the Mordenmiss Men's French Woolen Coat. This men's trench coat is stylish, with a look that's perfect for both formal and casual occasions. It fits perfectly over a sweater, wool cardigan, or blazer. The Mordenmiss Men's French Woolen Coat is created from a combination of wool, polyester, and polyester fibers.
The Mordenmiss Men's Coat is a button-closed, single-breasted winter coat with two side pockets. The overcoat button design is the latest in vogue today. The streamlined design will also accentuate your style quite nicely, and you have a choice to make between the fleece and non-fleece options. Colors vary, too, so feel free to select one that fits your wardrobe most accurately. 
Modernmiss's trench coat is quite attractive, but you have to be wary of maintaining it. Unfortunately, you can only dry clean the coat; it's not machine-washable. Trying to do so might end up damaging the material or shrinking it.
It's available in sizes XS-XL, but the manufacturer can custom-produce larger sizes, too.
And for more stylish and functional options like this, check out our guide to the best chore coats.
Key Features:
Button closure
Dry clean only 
Fleece and non-fleece design
Specification:
Brand

Mordenmiss

Model

LG136
Muranba Clearance Men Slim Trench Coat
Do you want to look sharp and hip? Then you might want to take a look at this coat. The Muranba Clearance Men Slim Trench Coat comes with a versatile design that helps it function as both a long fall jacket and an everyday trench coat. The trench coat is double-breasted, so you'll most likely want to button it all the way up. However, you can also feel free to switch things up and wear it open.
This is a knee-length trench coat with a bit of an extended collar. That means the coat won't look its best with a suit, despite the manufacturer's claims. Add this to the conspicuous buttons and extended collar, and you'll find that it's better for casual events.  
Men who are searching for a simple trench coat to keep them warm will find what they're looking for here. As long as you're willing to deal with the extended collar and you don't mind buttoning the entire thing up, you shouldn't have much of a problem. 
The trench coat also does come with a soft sleeve that can be raised up so that you get more lateral movement in your arms. For some amazing pieces of clothes for the coldest months, check out our guide to the best heated jackets.
Key Features:
Double-breasted design
Extended collar
Soft sleeve for better arm movement
Specification:
Brand

Muranba Mens Pants

Weight

2.65 Pounds
LINGMIN Men's Double Breasted Trench Coat
The LINGMIN Men's Double Breasted Trench Coat is a street-style trench coat that scores on multiple fronts, including pricing. The manufacturers might be new to the market, but they've shown a perfect understanding of their target audience with this trench coat. It comes in a robust and durable material that keeps you protected in harsh weather, a simple look that pairs perfectly with any outfit, and a versatile design that is both functional and fashion-forward.
The double-breasted lapel coat works well for both casual and formal events. The belt is also removable, a major plus if you don't intend to use it anyway. You'll also have no difficulty with washing this product; you can hand wash it or use a machine. However, the manufacturers recommend you separate it from other clothing items during the wash.
If there's any downside to this trench coat, it would be with the color. Light brown is the quintessential trench coat color, but anyone who's ever owned a light brown trench coat will also attest to how meticulous they became to ensure it doesn't become immediately dirty.
Key Features:
Double-breasted design
Removable strap
Machine-washable material
Specification:
Brand

LINGMIN

Model

2M_1116TrenchCoat005
Beninos Men's Trench Coat
The Beninos Men's Trench Coat looks a lot more modern than most of the products on our list of best trench coats. It's made from a seamless wool blend material. This trench coat is business-ready for the entrepreneur on the go.  The notched collar on this design is a welcome addition. You'll also appreciate the single-breasted design, which is still viable in a world where more designers seem to be going the double-breasted way for trench coats. (Read: it's better for more casual on-the-town outfits.)
People who love smooth lines will also appreciate the button fly enclosure on this men's' trench coat. With the enclosure, your buttons are correctly sealed. However, the buttons on the coat are quite rigid; you could experience some difficulty buttoning them regularly. 
As for its demerits, this trench coat is not suited for people addicted to pocketing their hands in cold weather. The pockets on the trench coat were designed to align with the seams on its inside, so putting your hands that far back on your hips could mess with the coat's possibly perfect design.
In addition, the jacket only has room for one inside pocket. If you need adequate storage for your gadgets and accessories, you might not like this option.
The wool material is also not high-end and could become more challenging to maintain with extended use. Regardless, the jacket's pros outweigh its cons, and when you consider the excellent color and design, you'll find that it's a good option.
Key Features:
Aligned pockets and seams
One inside pocket
Single-breasted design
Beninos Men's Winter Long Trench Coat
We've got a double dose of Beninos for you. Next is the Beninos long coat – one which looks strikingly similar to the previous coat, plus a double-breasted design. As for the remaining properties, the Beninos Men's Winter Long Trench Coat is essentially a carbon copy of its predecessor. It has one pocket on the inside of you to keep your devices (which, in some cases, might not be enough for you). This long trench coat sports a button fly enclosure and a regular fit, making this trench coat versatile on all fronts. 
While the previous Beninos jacket got a bad wrap for its lack of storage space, this trench coat from Beninos atones for many of those issues by providing a seamless fit. The coat is very lightweight, so you'll be able to wear it for long stretches of time without feeling the burden of wearing a heavy coat. 
Like its predecessor as well, this trench coat for men is also appropriate for both casual and formal settings. The manufacturers reverted back to the double-breasted design on the coat, so you might feel a little more comfortable with it at a formal event.
Sadly, customers criticized the coat's shoulder for being too narrow. It might not be an issue at first, but if you're a fan of crossing your arms while you stand or you simply need to stretch them, then you could find the discomfort unnerving. 
Besides that, you've got a solid product that definitely deserves to be on the list of the best trench coats. And for some incredibly warm and comfortable winter apparel, check out our guide to the top down jackets.
Key Features:
Single-breasted design 
Sing pocket on the inside
Comfortable wool outline
Alpine Swiss Zach Men's Overcoat
If you're the type of person who goes around choosing trench coats for their aesthetic value, then there's a high chance you won't like what the Alpine Swiss Zach Mens Overcoat offers. The blue color looks pretty good, but the general design doesn't look particularly fashion-forward. Regardless, this trench coat is still very functional. This coat was created as a combination of warm wool with a quilted satin-lined interior, keeping you cozy when the winter comes.
This trench coat is also great for storage, with two outer pockets and a staggering three interior pockets. While the storage capacity isn't a question, you may find that more objects in your pockets make them bulge against the design.
Essentially, users will have to trade-off when it comes to storage – you could store more and risk having the trench coat looking distorted, or you could keep the design of the trench coat and store as much as you need to.
In general, this Swiss-style trench coat does a pretty good job when it comes to the most essential things – ensuring warmth and helping you to keep your accessories with you. However, the manufacturers seemed to have missed the mark in terms of the not-so-flattering design. Be sure to also check out our top picks of the best windbreaker jackets that will keep you warm and protected.
Key Features:
Three interior pockets
Quilted satin material on the interior
Warm wool blend
Specification:
Brand

Alpine Swiss

Weight

3 Pounds
London Fog Men's Iconic Trench Coat
The London Fog Men's Iconic Trench Coat is another street-style coat that works well for both casual and formal occasions. It might not offer much in terms of over-the-top features, but the manufacturers excelled at the basic functions. London Fog has been in business since 1923, designing coats and other fashion apparel. While they became most popular for making waterproof coats for the U.S. Navy in World War II, the firm has pivoted into consumer products in the modern era. They lent their expertise to this coat and were able to improve a multitude of features.
The London Fog Men's Iconic Trench Coat is made of 54% nylon and 46% polyester. With a set of angled pockets, you can quickly put your hands in and relax. So far, the most outlandish feature of this trench coat is a detachable wool top collar. The wool blend of the collar is fantastic, although it fits better with casual events. However, if you're going to a business meeting and you need to look dapper, take out that top collar and you're ready to go.
One area that undermines the coat is the construction of its belt. With a lighter build than what you'd expect from a trench coat, this belt will most likely lose its sturdy shape after extended use. Customers have also complained that the belt itself is a tad challenging to strap on.
Barring the belt issues, however, this trench coat would make a great addition to any wardrobe, just like some of these quality rain jackets from our list. 
Key Features:
Detachable top collar
Two lower angled pockets
Sleeve straps
Specification:
Brand

London Fog

Model

L90134

Weight

1 Pounds
London Fog Men's Plymouth Twill Belted Double-Breasted Iconic Trench Coat
Made by the same manufacturers as the previous entry on our list, the London Fog Men's Plymouth Twill Belted Double-Breasted Iconic Trench Coat is a straightforward option that works well for those who like the classics. The London Fog Men's Plymouth Twill Belted Double-Breasted Iconic Trench Coat provides just about everything you need – epaulets, a double-breasted design, functional gun flaps, and a notched collar.
The pockets on this option are side-entry and featured at the waist region, thus providing your arms enough room to rest when they get tired. What we don't love is the belt. While the belt on this trench coat is much stronger than the one on its predecessor, customers have torched it for not being as sturdy as they would like it to be. People who prefer to tie their trench coats while they work won't have much use for this, we're afraid. 
It's also worth remembering that the London Fog Men's Plymouth Twill Belted Double-Breasted Iconic Trench Coat doesn't come with a full-body liner, which means that it won't stay warm when you're in extreme cold — especially when it rains. The trench coat will most likely be able to keep you warm in a light drizzle, but when the heavy rain comes, you've got a bit of a problem. 
For cold weather that won't freeze off your toes, this is a great option for trench coat lovers in all price ranges and a nice stylish gift for any man.
Key Features:
Side-entry pockets
Belted cuffs
Functional gun flaps
Specification:
Brand

London Fog

Model

L940215

Weight

1 Pound
Sign Up Now
GET THE VERY BEST OF GEARHUNGRY STRAIGHT TO YOUR INBOX