Beat The Chill In Style With The Best Peacoats Of 2022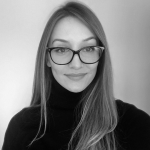 This product guide was written by Jovana Dosenovic
Last Updated
October 19, 2022
Jovana Dosenovic
Jovana is a writer and copy editor living with her lazy calico cat and thousands of (mostly unread) books. She has worked as a copywriter, fact-checker, QA analyst, and librarian, but this has been her favorite gig so far. A bit of a bookworm since she was tiny, she loves nothing more than curling up with a giant cup of coffee or tea and a good book. When not hunched over a keyboard or book, Jovana enjoys going on long walks, short hikes, and occasional camping trips. She also has an unfinished novel she'd like to publish one day. No, really.
GearHungry may earn a small commission from affiliate links in this article.
Learn more
Everyone needs at least one good peacoat in their seasonal wardrobe. Smart, functional, and warm, the peacoat (also spelled pea coat) is the ultimate classic coat that can easily take you from deck to dock or from office to post-work beer.
Originally worn by Dutch sailors in the 1800s, this warm, short, double-breasted coat is anchored in naval tradition. And while the timeless peacoat has gotten some tweaks and upgrades over the years, much of its historic silhouette has remained unchanged. Even today, it typically comprises thick, heavy wool and pronounced lapels, which are cozy assets when facing bitter winter wind.
The best peacoats are versatile enough to pull off a casual everyday look that looks sharp whether you're commuting to work or going out for a night on the town. We've chosen a selection of hardy and stylish peacoats that are a great investment in versatile fall and winter outerwear. Here are some of the best men's peacoats and women's peacoats for every budget and style.
The Best Peacoat
BGSD Men's Mark Classic Wool Blend Peacoat
The BGSD Men's Mark Classic Wool Blend Peacoat is a 70% wool and polyester blend peacoat, making it warm and cozy and a great deal for its price point. Featuring a timeless double-breasted front button closure and a polyester insulating lining, it is stylish, versatile, and pretty toasty, ideal for cold fall and winter days. Both interior and exterior pockets keep your hands, phone, and zipper wallet warm.
For additional comfort, this coat has extra room through the chest and the waist, which makes this an excellent option for larger and taller men (but there are sizes for shorter men, too). This is a great option to add to your wardrobe if you only purchase one new coat this winter.
You may also like these stylish casual blazers from our list.
Key Features:
Shell: 70% wool, 25% polyester, 5% other fibers
Polyester lining
Double-breasted button front closure
Interior and exterior pockets
Extra room through chest and waist
Inclusive sizing
Specification:
Brand

BGSD

Model

628-287464-BLK-S

Weight

2.69 Pounds
Uaneo Single Breasted Plaid Men's Peacoat
Love the classic look of peacoats but prefer something a bit longer for winter? Bridge coats, such as this Uaneo Single Breasted Plaid Peacoat, are what you're looking for. Unlike traditional peacoats, which sport a shorter and double-breasted design, this coat has a longer, single-breasted silhouette with a plaid pattern for more coverage and a more casual look. It's made from a lamb's wool and polyester blend with a 100% polyester lining. It also features notch lapels, so it looks fantastic with turtleneck sweaters and button closures.
It fits great, looks sharp, and is affordable – men's long peacoats don't get much better than this. It's also pretty warm, so even on very cold days, you only need a lighter sweater underneath. Wear it with your favorite jeans for a casual look, or team it with trousers for a more polished look.
Key Features:
Mid-length coat with long sleeves
Made from 20% lamb wool, 80% polyester
100% polyester lining
Classic plaid pattern
Notch lapel
Specification:
Brand

Uaneo

Weight

2.18 Pounds
Wantdo Wool Blend Windproof Men's Peacoat
Stand out from the crowd while staying warm in this stylish Wantdo Wool Blend Windproof Men's Peacoat. This high-quality men's peacoat comprises a densely-woven wool blend for superior warmth and durability. The standing collar lets you shore up against howling cold winds, and there are multiple pockets for all of your items, including hand warmer pockets. The epaulets on the shoulders give it a classic military pea coat style that will never fall out of fashion.
This single-breasted coat is perfect for cold weather, made from terylene and wool, with quilted lining and available in medium-thick and extra-thick designs. It also looks pretty darn impressive – with epaulets, high-quality buttons, and a standing collar, it's got that classic peacoat look with a touch of modernity.
For more stylish options like this, be sure to check out our guide to the best trench coats.
Key Features:
Classic military pea coat style
Made from 20% wool, 80% polyester
Densely woven for puncture-resistant durability
Zip-front ribbed bib with standing collar
Multiple pockets
Specification:
Brand

Wantdo

Model

WDNV4652

Weight

3.09 Pounds
Mackintosh Dalton Wool & Cashmere Peacoat
Spun from a luxurious wool and cashmere blend, the Mackintosh Dalton Wool and Cashmere Peacoat is undoubtedly a wardrobe investment piece, but it's a wise one. Crafted by one of the best-known Scottish brands in the world, this premium cashmere blend peacoat is tailored to a classic and truly timeless double-breasted silhouette with structured shoulders and wide-notch lapels. Needless to say, it looks fantastic and will elevate any outfit.
But Mackintosh Dalton wool and cashmere blend peacoat doesn't just look good – it feels great, too. Hardy and insulating wool make the peacoat durable and incredibly warm, while soft, sumptuous cashmere makes you feel like royalty. The lining is 100% cupro, also known as vegan silk, so the coat feels soft and silky against the skin. It has two front slash pockets to warm your hands and store your EDC essentials and a single back vent for ease of movement. All in all, it's one of the best peacoats on the market, and if your budget allows it, go for it.
Key Features:
Classic peacoat with wide notch lapels
Main made of 90% wool, 10% cashmere
Lining made of 100% cupro
Double-breasted silhouette with structured shoulders
Slash front pockets
Single back vent
Specification:
Brand

Mackintosh

Model

DALTON GM-1075F DU01/3H01
Amazon Essentials Men's Double-Breasted Heavyweight Wool Blend Peacoat
If you're looking for a comfortable, stylish, and warm peacoat that doesn't break the bank, check out this Amazon Essentials Men's Double-Breasted Heavyweight Wool Blend Peacoat. A blend of wool and cotton, this peacoat is comfortable, cozy, and pretty darn sharp if we do say so ourselves. With a classic design, double-breasted lapel construction, and classy camel color (there are other colors available, too), it goes great with just about anything.
While the materials aren't suffocating, this winter coat provides just enough heaviness to give you that cozy feeling. The material is high quality and long-lasting to protect you from winter chills for several seasons. It's endlessly versatile thanks to its neat silhouette that's roomy through the chest and waist, leaving just enough room for two thinner or one thick layer to wear underneath.
Our guide to the top denim jackets features more must-have wardrobe items, so check them out.
Key Features:
67% wool, 29% polyester, 4% other fibers
Classic double-breasted peacoat
Roomy through chest and waist
Two front slash pockets
Machine washable
Specification:
Brand

Amazon Essentials

Model

AE2018774

Weight

2.93 Pounds
Seibertron Men's Woolen Coat US Navy Peacoat
The Seibertron Men's Woolen Coat US Navy Peacoat is a genuine 10-button U.S. Navy-style peacoat made with an 80% melton wool blend material that you know will keep you warm. You can even get away with wearing lighter layers under this wool peacoat, thanks to the thick quilted polyester lining that keeps the warmth close to your body while keeping the cold out. Melton wool is one of the toughest, thickest wools, so you can rest assured this peacoat will last you for years.
The coat features a vented back that won't restrict your movement, and the flip-up lapels have buttons so you can hide from the cold blasts of wind. Multiple pockets are ideal for keeping your hands warm or your items close at hand. Look commanding and stay warm in this fantastic wool peacoat by Seibertron.
You may also be interested in some of the stylish and comfortable field jackets from our best-of-the-best list.
Key Features:
80% melton wool blend
Genuine 10-button U.S. Navy pea coat
Quilted polyester lining
Vent back for ease of movement
Multiple pockets
Flip-up lapel
Specification:
Brand

Seibertron

Model

peacoat-black-s

Weight

3.31 Pounds
WULFUL Men's Wool Slim Fit Pea Coat
If you're looking for a stylish business casual peacoat that doesn't break the bank, this WULFUL Men's Wool Slim Fit Pea Coat is a great choice. The coat is a high-quality wool blend with a soft, thick-ish lining that gives you the extra layer of insulation your body needs to endure the cold. Is it the warmest peacoat out there? No, but it's plenty warm for fall and warm enough for most winter days.
Structured, single-breasted, and with two flap pockets, this classic style never goes out of fashion. You can add a bit of flair with the removable plaid scarf and transform your peacoat into an appropriate piece for business events or nights out on the town. A three-button closure proves handy when you need to button up quickly.
For super-warm and comfortable winter apparel, check out our guide to the best down jackets.
Key Features:
Wool blend peacoat
Soft, breathable lining
Removable plaid scarf
Three-button closure
Classic timeless style
Specification:
Brand

WULFUL

Weight

2.83 Pounds
TAM WARE Men's Classic Wool Pea Coat
Finding the perfect fall coat can take a long time, but you may finally be able to stop your search now. Affordable yet expensive-looking, this Men's Classic Wool Pea Coat from Tam Ware checks all the right boxes. It's a mid-weight wool and rayon blend coat that feels soft and works hard to keep you toasty in cold weather, whether that's fall, early spring, or even mild winter.
With a slim fit and double-breast design, this timeless navy coat goes great with casual and formal wear. It's available in multiple colors, but we are particular fans of neutral navy here as it's the most versatile. Suitable for almost any occasion, this warm, soft coat will be your best friend this fall.
Key Features:
65% rayon, 35% wool
Polyester lining
2 deep exterior pockets, 1 inside pocket
Longer, slim fit
Specification:
Brand

TAM WARE

Model

TWCC06

Weight

2.1 Pounds
Nautica Men's Classic Double-Breasted Peacoat
This Nautica Classic Double-Breasted Peacoat has a lot going for it: it's sharp, warm, and comfortable, perfect for dressing up casual attire. It's made from a dependable wool poly blend and has a quilted lining to keep you toasty when temperatures plunge.
With a double-breasted front, a hip-length cut, and six buttons (not top brass, though), this truly timeless peacoat will keep you feeling warm and looking sharp both on the dock and on deck. It has multiple pockets for optimal storage, and it's a little baggier than some peacoats so you can layer well underneath it.
Key Features:
52% wool, 40% polyester, 8% other fibers
Thick quilted lining
Hip-length cut, double-breasted front
Sharp lapel collar
Multiple pockets
Specification:
Brand

Nautica

Model

NV625548

Weight

2.67 Pounds
London Fog Women's Double Breasted Peacoat with Scarf
The London Fog Women's Double-Breasted Peacoat is made from 60% wool, making it a great deal for its price range. It also looks beautiful: with its double-breasted silhouette and structured back seams, it is form-fitting and figure-flattering, but still roomy enough to layer well underneath.
Since it's mostly made of wool, this women's peacoat is also very warm, so it should keep you nice and toasty this fall and winter. For a mix blend, it's also quite soft so it feels (and looks) like a higher-end peacoat. To keep even cozier, wrap yourself with the added plaid wool scarf.
Key Features:
60% wool, 35% polyester, 5% other fibers
Silky polyester lining
Classic double-breasted closure
Slit pockets at hips
Notched collar
Removable plaid scarf included
Specification:
Brand

London Fog

Model

L121608T93

Weight

0.04 Ounces
Why Trust Us
I have a thing for peacoats; there, I finally said it out loud. I mean, how could I not? They look handsome (and make folks who wear them look pretty handsome by proxy), are functional, comfortable, and so irresistibly timeless. Curating this list of the best men's peacoats was a pleasure. While it was tough to narrow the list to just ten pieces, I think I did a pretty good job. My main focus was on durable, thick wool or wool blend peacoats and classic hip-length cuts, but I also picked out a few longer (bridge) coats with cheaper but nonetheless durable materials. I also read over a hundred customer reviews to see what peacoats are currently most popular.
Who This Is For
This guide is for anyone looking for a versatile, classy fall or winter coat that seamlessly transitions from office to weekend wear. Like timeless leather jackets and blue jeans (and unlike abominable puffy coats), peacoats will never go out of style. So, if you want to embody that classic handsome style, this guide will be right up your alley.
How We Picked
To make this selection, I leaned on extensive market research - I checked out old classics and new releases, compared the best-sellers, and read many customer reviews. Of course, I consulted with our researchers and asked the (classy) men on our team for their recommendations.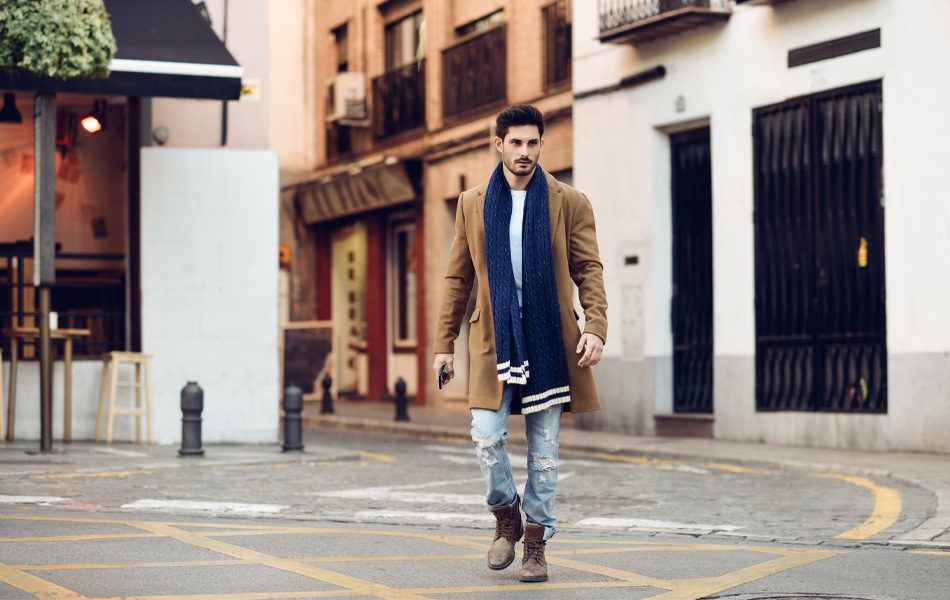 Features to Look For In Peacoats
Size — You don't want an overly-tight fit when purchasing a fall or winter coat. It's generally OK to go one size bigger than you usually do, but any greater than that, and you'll risk a fashion faux pas. Avoid erring on the snugger side for the same reason, as a snug peacoat will likely constrict your movement considerably.
If possible, try out your peacoat of choice before committing to the buy. When it comes to more sophisticated articles of clothing, especially those intended to last years, you might consider scheduling a fitting. After all, the point of an en-vogue coat is to bring out the best in your physique and not make you look like you raided someone else's wardrobe.
Fit — The classic style of a peacoat usually ends around or just below the hips, a functional design favored by sailors of yore, including the British Royal Navy of the 18th century, due to the ease of movement such a cut allows. The coat should be wide enough around the torso to keep you comfortably enclosed within and let all the buttons be done up. Sleeves should be long enough to cover the wrists, while the shoulder line should not sag over the arm. Most peacoats feature a slimmer fit that still allows for plenty of movement.
Style — If you are looking for a vintage-style peacoat, look for the double-breast, wide lapels, and epaulets on the shoulders and wrists.
One of the most notable aspects of a peacoat is the two rows of buttons running down the front of the coat. Two rows are the norm for traditional peacoats, and this double-breasted style is elegant enough for business or formal occasions. Of course, it is also possible to pull off a sophisticated look with a single-breasted peacoat, which looks a bit more modern.
Some men may prefer a slightly longer coat, as it can help keep you warmer and look more formal for those special occasions. For a more casual look, you can even find a men's peacoat with a hood you can wear to sporting events and other occasions where you don't need to dress up but still want to look smart.
Color — The classic men's peacoat is a dark navy blue typically worn by European sailors for many, many years. Today, you'll find a wide swath of shades available; the most common on the market are neutral shades like black, charcoal, and earth tones. Fret not if your palette wiles feel stifled; thanks to modernity, peacoats live in any color you can imagine.
Material — You want insulative properties in your peacoat. Wool is traditional, but it's just one of many options. If pure wool isn't you or your wallet's vibe, consider any of the woolen blends available, which feature polyester, rayon, and viscose materials, each capable of improving the coat's insulation. Wool blends are also popular due to their low maintenance and are oftentimes stronger and more durable than wool on its own.
One distinct piece of material is that of the lining. Linings do not necessarily make for a high-quality peacoat, but they do make them more comfortable and warmer. Most linings consist of polyester blends which are insulative, comfortable, and stylish.
Sources:
A Man's Guide to the Pea Coat - The Art Of Manliness
Sign Up Now
GET THE VERY BEST OF GEARHUNGRY STRAIGHT TO YOUR INBOX