Best Varsity Jackets For Men In 2022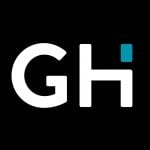 This product guide was written by GearHungry Staff
Last Updated
October 17, 2019
GearHungry Staff
GearHungry Staff posts are a compilation of work by various members of our editorial team. We update old articles regularly to provide you the most current information. You can learn more about our staff
here
.
GearHungry may earn a small commission from affiliate links in this article.
Learn more
Originating in 1865 at – where else? – Harvard University, the Varsity jacket is a staple of college life and has become synonymous with a certain level of education. From Harvard, it spread across the nation, and now, you can find the best Varsity jackets for men readily available at your college.
Also known as a Letterman jacket, the Varsity Jacket is an easy way to identify where you studied and show you're a sport-minded guy. While they were initially designed for baseball players, anyone can wear Varsity jackets, from the football team to the lacrosse team. And we'll give you a pass even if you're not part of a school team.
You don't even need to have been to college to wear one, either, let alone been the star quarterback. Casual Varsity jackets are versatile, all-purpose layer for any time of the year. Whether you want to pair them with a v-neck t-shirt and American-made jeans (just like in the movies!) or even a crisp button down with chinos and classic sneakers of your choice, you can find a look to suit you.
While it's long been associated with the 'jock culture' of American movies from the 70s and beyond, and just like baseball caps don't demand you carry an old slugger around, you can pull off a Letterman with no curious questions about knowing this guy or that guy from the Class of '10, and with no need to fist pump along to sudden Go Bears chants.
The Best Varsity Jacket For Men
AWDis Hoods Varsity Jacket
With a massive 36 possible colors to choose from and the unmistakable style that takes you all the way back to those times you threw nerds (or were thrown by jocks) into the school lockers, the AWDis Hoods Varsity Jacket is a garment that screams nostalgia to help you relive your glory days of youth.
The snap closure buttons are easy to connect and pop off if you want to, and they also stay secure and minimize (read: completely eliminate) the risk of jamming or catching like zippers do. The welt contrast pockets help accent the jacket, and the stripe detail around the cuffs, collar, and waist hem don't just make it more interesting to wear, but also to look at. It fits great around the chest and waist, and this ensures supreme comfort to keep you feeling great all day long. But there's still enough space around these areas to fit over a sweater or thick shirt without it bunching.
The main event, though, and our favorite part of the jacket is the clever earphone pocket and earphone loops. This saves the awkward swinging of your wired buds and saves catching them when buttoning your jacket up, keeping everything in place, just like you'd get in a ski jacket. Those who have embraced AirPods won't find a lot of joy here, but should they ever come back to the wired world, this jacket will welcome them with open arms. Or should that be sleeves?
It's not just its unique features and classic design that make the AWDis Hoods Varsity Jacket our best value pick, but the variety and the simple but straightforward quality that doesn't feel you've spent over the odds, but more like you've gotten quite the bargain on your hands.
It's not perfect, of course, and you'll likely find some fading over time and the colors bright colors will bleed into the white sleeves, but the great price and a couple of color catchers will have you enjoying the style, well, in style. 
Key Features:
36 colors
Snap closure
Welt contrast pockets
Stripe wristband detail
Ribbed cuffs, collar, and hem
Contrast sleeves
Earphone pocket gaps with earphone loops
Stewart & Strauss Original Varsity Letterman Jacket
Shifting in the other direction, the Stewart & Strauss Original Varsity Letterman Jacket is our premium choice for the best Varsity jackets for men. If you thought the AWDis' 36 colors was impressive, wait till you get a load of this: Stewart & Strauss offer 45 possible colors and styles to choose from, allowing you to take your pick from classic color + white designs or try something a little different and find options with stark but also stylish contrasting colors to help you stand out.
The quality wool body ensures durability but also comfort, while the cowhide leather sleeves ensure a splash of authenticity that will probably have your dad reminiscing on how he could have been the finest football star at college were it not for a bad injury in the summer of '69. The quilt lining keeps you warm throughout the year, and the inside pocket is a great little addition to store your RFID wallet, keys or movie theater snacks with no one suspecting a thing. It's also available in a wide variety of sizes, ranging from small to 6XL including Tall sizings along the way. The unisex style also means you can treat the wife to one too, if she keeps 'borrowing' yours to run to the store.
The snap closure buttons are secure and further adds to the authenticity so you'll feel you've stepped right out of American Graffiti, while the ribbed collar, cuffs, and hem ensure a toasty fit throughout the year and keep it looking perfect however you choose to accessorize.
Finally, we know how tempting it is to personalize your Letterman, and this offers a 3/4 zip out lining to attach personal patches or lettering. We know it's on the pricier side, but for unrivaled quality in the Varsity jacket arena and guaranteed versatility and longevity, it's a small price to pay. And for more stylish options like this, check out our guide to the best field jackets.
Key Features:
45 colors and styles
Quality wool body
Cowhide leather sleeves
Quilt lining
Inside pocket
3/4 zip out lining for personal patches and lettering
Ribbed collar, cuffs, and hem
Snap closure buttons
G-Style USA Letterman Varsity Jacket
With vibrant, spot-on colors and high quality stitching and construction, the G-Style USA Letterman Varsity Jacket is a fantastic choice for cosplay or everyday wear. It's available in 11 colors and styles and offers something a little different to our other picks. The colors don't follow the traditional style of most Varsity jackets for men, but instead give you a unique look that will turn heads wherever you go.
These colors include superb, vibrant combinations including Navy and Charcoal, Red and Black, and the more traditional Black and White styles. The 100% polyester shell is breathable and lightweight, while the PVC sleeves are easy to clean and allow a superb range of movement for when you're pulled off the street to step up to the plate.
The 2 front pockets are convenient and deep enough to keep your hands warm during winter or carry household essentials when running out to the store. There's also an inside pocket to keep your metal wallet for easy access, and the snap button design ensures this stays close secure when you're on the move. However, these pockets don't have zippers, so make sure you don't lose anything along your way.
While you're more likely to wear it in that uncertain period between warm and cold weather, it's still versatile enough to get away with being worn throughout the year either with some smart base layer or just over a t-shirt when the baking sun beats down as you rev around town in your Chevy convertible.
It's machine washable to keep it looking fresh every time you step outside wearing it, and if you want to make yourself look even cooler (yes, it's still possible) this is another jacket that accepts patches to stitch or iron on, just be careful you don't stitch through the inside pocket. Our guide to the best denim jackets features more classic pieces for your wardrobe.
Key Features:
11 colors and styles
Machine washable
100% polyester
2 front pockets
Snap button closure
Ribbed collar, cuffs, and hem
Champions Big and Tall Varsity Track Jacket
Our final pick of the best Varsity jackets for men is one designed for our readers blessed with height and sick of missing out on the good looks of the time. The Champions Big and Tall Varsity Track Jacket is the perfect addition to any summer wardrobe that will also keep on giving throughout the year. The lightweight fabric keeps you cool (in both temperature and style) and comfortable throughout the day, while the elastic cuffs and waistband are secure, but not too tight.
It comes in 4 colors, including Navy, Royal, Light Grey, and Silver, and these colors are accented with either white or black sleeves. The button down style enhances the classic look, while the dual front pockets gives you somewhere to put your hands when waiting around for your date. 
Unlike our other picks, this jacket also comes complete with Champion 'C' logo detailing both on the chest and at the base of the sleeve; and the full Champion logo is stitched along the back. This is something that may not appeal to everybody, but for those who love their labels and want to let everyone know exactly what they're wearing, it gives you something more than the plain and generic alternatives.
The versatile design makes it perfect for a plethora of occasions. It's ideal for working out either indoors or outdoors, but also makes a hassle-free option if you need to run some errands. While it's mostly a casual jacket, we see nothing wrong with rocking it for a night on the town, and it's sure to attract compliments from the bouncer to the taxi driver, and everyone in between.
It fits as you'd expect it to, so you need not worry about shorter sleeves or a too-tight chest, which if you've ever tried shopping for big and tall clothes previously, you'll know is something that always seems to ruin the experience. Everyone deserves to look good no matter how tall they are, and this jacket makes this a possibility. For more amazing clothes you will love, check out our guide to the best fleece jackets.
Key Features:
Light elastic cuffs and waistband
Button down
2 front pockets
Versatile design
4 colors
Lightweight
Sign Up Now
GET THE VERY BEST OF GEARHUNGRY STRAIGHT TO YOUR INBOX