Best Varsity Jackets For Men In 2021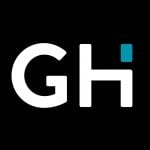 This product guide was written by GearHungry Staff
Published
October 17, 2019
Support us! GearHungry may earn a small commission from affiliate links in this article.
Learn more
Originating in 1865 at – where else? – Harvard University, the Varsity jacket is a staple of college life and has become synonymous with a certain level of education. From Harvard, it spread across the nation, and now, you can find the best Varsity jackets for men readily available at your college.
Also known as a Letterman jacket, the Varsity Jacket is an easy way to identify where you studied and show you're a sport-minded guy. While they were initially designed for baseball players, anyone can wear Varsity jackets, from the football team to the lacrosse team. And we'll give you a pass even if you're not part of a school team.
You don't even need to have been to college to wear one, either, let alone been the star quarterback. Casual Varsity jackets are versatile, all-purpose layer for any time of the year. Whether you want to pair them with a v-neck t-shirt and American-made jeans (just like in the movies!) or even a crisp button down with chinos and classic sneakers of your choice, you can find a look to suit you.
While it's long been associated with the 'jock culture' of American movies from the 70s and beyond, and just like baseball caps don't demand you carry an old slugger around, you can pull off a Letterman with no curious questions about knowing this guy or that guy from the Class of '10, and with no need to fist pump along to sudden Go Bears chants.
The Best Varsity Jacket For Men
The best!
Gear, gadgets & stuff for men
Straight to your inbox