Best Electrolyte Drinks In 2022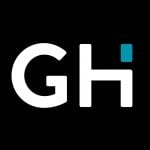 This product guide was written by GearHungry Staff
Last Updated
May 14, 2019
GearHungry Staff
GearHungry Staff posts are a compilation of work by various members of our editorial team. We update old articles regularly to provide you the most current information. You can learn more about our staff
here
.
GearHungry may earn a small commission from affiliate links in this article.
Learn more
Want to replenish your body's vital nutrients? If so, the best electrolyte drink is the way to go. Whether you are a parent, athlete or a regular office worker, one of the most convenient ways to ensure your body is receiving enough vital nutrients is to stay hydrated and ingest powdered electrolyte drinks. These drinks are formulated with all the essential nutrients needed for all organ to function correctly and they also cater to a variety of your body's needs. If you require some extra fuel for your daily activities or you need help to get through a bout of illness, we have got the right electrolyte drink for you. Our list of recommendations come in a wide range of prices and flavors which will appeal to all regardless of taste and budget.
The Best Electrolyte Drink
LyteShow Electrolyte Drink For Rapid Rehydration




The LyteShow Electrolyte Concentrate is an incredible product that seeks to aid in rapid rehydration of your body, especially after an intense workout. It is a liquid concentrate made without any additives, sugars or color for those who don't want any empty calories in their hydration products. This electrolyte drink offers a total of 40 servings and features a rich mineral base, sourced naturally from the USA. Every batch of this electrolyte concentrate undergoes strict testing to ensure that it is very efficient and safe for consumption. If you sweat a lot after exercising or you're involved in activities that drain you always, the LyteShow electrolyte concentrate is the product we recommend for you. 
It does an excellent job of replenishing all your lost water and nutrients and makes for a great vegetarian or vegan liquid concentrate. Some of the vital substances found in this concentrate include Zins, Magnesium, and Potassium. For every 32. Oz of water you're advised using one serving of this concentrate. It is also recommended that for those who are sensitive to the mineral flavor of this product, a squeeze of lemon or a splash of juice be added to the mix to improve the taste. And you can mix all that in your protein shaker.
Key Features:
No sugars
No additives
40 servings
With magnesium, potassium, zinc
Specification:
Brand

LyteLine

Model

Drinkwel_Parent

Weight

6.9 ounces
Hi-Lyte Electrolyte Drink For Rapid Hydration

For a rapid rate of hydration as well as leg cramp relief, the Hi-Lyte Electrolyte Supplement is included as a recommendation for you. Out of all concentrates available on the market today, this is the product with the highest levels of magnesium, zinc, and potassium. This means that its rate of operations is swifter which provides you with relief within the shortest time. The Hi-Lyte concentrate replenishes water lost during intense exercising and sweating and is well suited for those who partake in the Keto diet. Besides replenishment, this product also helps reduce the occurrence of nausea, heat stress, fatigue, and cramping. It aids in muscle recovery and also increases your level of endurance. So make sure you always have it handy in your glass water bottle.
The Hi-Lyte concentrate is made using organic and ionic sea minerals. It is used by a wide range of professionals some of which include swimmers, cyclists, crossfitters, runners and yogis. The taste of this concentrate is salty as it adds a mineral taste to water when mixed. To prove to customers that the Hi-Lyte electrolyte supplement is one of the best on the market, manufacturers offer a 100% money back guarantee to customers who aren't satisfied with their product, no questions asked.
Key Features:
Free from calories and sugar
20%+ more magnesium, potassium & zinc
Leg cramp relief
100% money back guarantee
Specification:
Brand

Hi-Lyte

Weight

6.4 ounces
Nuun Sport Electrolyte-Rich Sports Drink Tablets

The Nuun Sport is a highly effective electrolyte drink made available to customers in a tablet form. With ten tablets available per tube, a single purchase provides users with four tubes of replenishing goodness. These tablets are formulated and enhanced with electrolytes to help keep you powered for your next workout session. This is the best-flavored electrolyte drink, and it is loved because of its low-calorie fruity flavor. This product doesn't contain any artificial sweeteners or flavoring, and it is sweetened by Stevia, an organic product with low calories. It is incredibly Keto-friendly as well and makes for a great gym companion. Place a tube in your car, gym bag or purse for easy access whenever you feel drained.
The Nuun Sport Electrolyte drink is a tasty product formulated to inspire a happier, healthier and more active lifestyle in individuals around the world. It comes as no surprise; therefore, it has a high customer base in different parts of the world, with many positive reviews coming in from various online platforms. If you need replenishing, look no further than the Nuun Sport drink tablets; they're the best products you'll ever come across. If you like to work out, make sure you also check our guide to the best protein powders.
Key Features:
Sports drink tablets
Citrus berry mixed flavor pack
Box of 4 tubes
40 servings
Specification:
Brand

Nuun

Model

ASM 4PK NUMX ORG

Weight

8 ounces
Vitalyte Electrolyte Powder Sports Drink Mix




No matter your job or the activities you undertake daily, you find yourself being on the go all the time and this can be physically draining. For the busy mom, the weekend warrior and the professional athlete, the Vitalyte Electrolyte Powder Drink Mix is the solution to your fatigue. This is a lemon flavored electrolyte drink mix that acts as a natural electrolyte replacement supplement for rapid hydration and energy whenever your body requires it. Vitalyte is gluten free and is formulated with only organic substances. It doesn't have any artificial flavours, colours or sweeteners and also contains no empty calories, making it a very healthy option.
To make a drink from this powder mix, your advised to combine 8 ounces of cold water with a single scoop, mixing until the powder is completely dissolved. This product can be taken daily and at any time, be it morning, noon or night. It is not age biased and is healthy for both children and adults. We recommend the Vitalyte drink for those training for triathlons, and those who engage in running, hiking, biking, and other activities. You can put it in your running backpack and always have it handy.
Key Features:
80 servings per container
Natural electrolyte replacement supplement
Lemon flavor
Isotonic formula
Specification:
Brand

Vitalyte Sports Nutrition

Weight

2 pounds
Electrolyte Mix Supplement Powder

If you require the best electrolyte powder formula on the market today, we recommend the Dr. Price Electrolyte Mix Powder. This supplement powder is raspberry flavored and comes in 30 individual packets for easy use. It contains up to 72 trace minerals, with vital nutrients such as potassium and sodium being present in the mix. The Dr. Price supplement powder is different from many electrolyte supplements on the market, and it is formulated by seasoned experts to benefit all individuals no matter their hydration needs. It contains no sugar and is gluten-free. It is well suited for use by people on a Keto diet and vegans.
The flavor of this powder is provided by the Stevia Leaf Extract, a substance that contains low calories and doesn't affect your system negatively. It is user-friendly thanks to its packaging and can be carried anywhere you, please. It is provided in this powdered form to make it easily absorbed by your body for quick performance. Restore healthy electrolyte levels and enjoy super hydration with Dr. Price's Electrolyte mix. Don't forget to also check our guide to the best vegan protein powders.
Key Features:
72 trace minerals
Electrolyte replacement keto drink
30 packets
No sugar, vegan, non-gmo, gluten-free
Specification:
Brand

Dr. Price's Vitamins

Weight

4.8 ounces
Genius Electrolyte Powder Natural Hydration Booster

Finding an excellent electrolyte supplement is healthy and can be taken by a wide range of individuals can be tough, but the search is over because we have found the perfect electrolyte drink that checks all boxes. It is the Genius Electrolyte Powder, a natural hydration booster made for vegans and keto fans. It comes in an orange fizzy taste and is made using the vital nutrients required for replenishment, including potassium, zinc, and magnesium. This smart sports drink is purely organic and doesn't come with and artificial sweeteners, fillers or flavoring.
The Genius electrolyte supplement is known by athletes and medical professionals to be the best electrolyte powder that offers maximum cramp defense and muscle recovery. Its level of effectiveness is made possible thanks to the inclusion of potassium bicarbonate in the mix. This is a product made in the USA to meet and exceed all FDA and GMP requirements. It is also clinically tested to ensure its safety for the general public. Be sure to also check out our list of the best supplements for runners for more great items like this. 
Key Features:
Endurance supplement with electrolytes
Sugar-free, vegan, keto friendly energy
Orange fizz (drink mix)
Cramp and defense muscle recovery
Specification:
Brand

The Genius Brand

Weight

8 ounces
Ultima Hydrating Electrolyte Powder

Enjoy clean hydration, the right way with the Ultima Electrolyte Powder. This is a raspberry flavored supplement made without artificial flavors and sugars, to offer you rapid hydration replenishment. This zero carbs and no-calorie product are well suited for all Keto dieters, vegans and anyone else who wants to regain their energy after an exhausting day of activities. The Ultima Powder features essential substances such as calcium, magnesium, and potassium which are combined by seasoned clinical experts for safe consumption.
This hydrating electrolyte drink is made with all the six electrolytes you need within your body. These substances do a great job of supporting the operations of minerals in your body and ultimately help in the reduction of your sodium levels. We recommend this gluten-free product for everyone no matter their age. A single purchase gives you up to 90 servings; thus you're confident that it'll last you a long time. Our handy guide to the best energy drinks features more great products like this. 
Key Features:
90 servings
No sugar
Keto, gluten-free
Magnesium, potassium, calcium
Specification:
Brand

Ultima Replenisher

Model

33333

Weight

7.2 ounces
Keto Vitals Electrolyte Powder




Are you on a strict keto diet and searching for a supplement to give you a boost for your workout sessions or demanding job? Then the Keto Vitals Electrolyte Powder is the answer for you. This is the first specialized electrolyte supplement product, and as such, it is trendy on the market. The Keto Vitals is an excellent product, formulated with keto-friendly electrolytes as well as magnesium, potassium, sodium, and calcium. It comes in an energy drink mix format and doesn't contain any sugars, carbs or coloring.
The Keto Vitals Electrolyte powder aids in controlling and curbing cramps and is also known to help with keto flu, mood elevation, deep sleep, and healthy muscle function. This product was formulated with careful consideration of the low carb lifestyle of keto dieters. It is excellent for that busy mum, triathlon runner, and even bodybuilders. With this as your replenisher, your keto journey is going to be one of heightened success. Love this product? Check out our review of the best amino acids for our top picks. 
Key Features:
Magnesium, sodium & calcium
Keto electrolytes supplement energy drink mix
Zero calorie
Zero carb
Specification:
Brand

Keto Vitals

Weight

10.4 ounces
Clif Hydration Electrolyte Drink

Meet another great product with many positive customer reviews. The Clif Hydration Electrolyte Drink comes in a sweet and low-calorie lemon flavor. This is an electrolyte supplement crafted with care and consideration for all age groups and genders. It is meant to keep you hydrated during, and after any strenuous activity you may partake in during the day. It features up to five electrolytes and 4% of carbohydrates that are absorbed quickly by your body to ensure efficient hydration. The Clif hydration drink is a unique formula that works for everyone. It can be taken by all sports people and regular individuals who perform a lot of demanding tasks during the day.
If you need an electrolyte supplement for your workout sessions, look no further than the Clif hydration drink with electrolytes. It is affordable, tasty and very effective. Enjoy its blend of lime and lemon flavors at any time during your day and feel your energy return like never before. Find more great products like this by checking out our guide to the best protein bars.
Key Features:
Blend of lemon and lime flavors.
Crafted to hydrate
4% carbohydrates and all five electrolytes
Retain fluid for adequate hydration
Specification:
Brand

Clif Drink Mix

Model

120751

Weight

14.4 ounces
GoodSense Pedia Electrolyte Liquid
The GoodSense Pedia Electrolyte Liquid is a fruit based electrolyte supplement that is meant to be your replacement for sports drinks, juices, soft drinks and other harmful fluids you take in. It seeks to help restore all the minerals and fluids lost during occurrences such as sweating, vomiting, and diarrhea. A single purchase offers users a pack of six supplements, with each being 34 fluid ounces. Pediatricians around the world highly recommend the GoodSense Pedia. They believe that this product is excellent for your child and is more effective than sodas and juices.
Say goodbye to dehydration in your child by trusting the Paediatric Oral Electrolyte Solution. It is available in a tasty flavor that will leave your kids to taste buds wanting more every day. You may also like to check our guide to the best creatines.
Key Features:
Help restore fluid and minerals lost
Recommended by pediatricians
Helps prevent dehydration
Pack of six, 34 fluid ounces each
Specification:
Brand

Good Sense

Weight

14.8 pounds
Electrolyte Drink Buying Guide
How We Choose Our Selection Of Electrolyte Powders
Reviews - Finding the best electrolyte powder can be tough if you don't know what to look for. To have a vague idea, we searched for reports from different individuals who have already made use of the selected products. These customer reviews provided more insight into the benefits each product offers and whether it is in line with the promises made by manufacturers.
Brand - The brands selected for this article have been in the manufacturing business for an extended period and are aware of the needs of individuals. They have formulated each product to appeal to everyone, depending on your needs and they also ensure that every product they launch, fulfills its function and purpose at all times. Some of the brands include Hi-Lyte GoodSense and Clif. These brands are famous for their wide range of options and also their affordable prices.
Quality - The level of quality offered by our recommended products is incredible. Every product mentioned above is formulated from only the best raw materials and is created under strict hygienic conditions which ensure its great for consumption. All types of standards and certifications have also been met and exceeded to ensure that you receive only the best from these electrolyte powders.

Features To Look For In Electrolyte Supplements
There are so many brands of electrolyte powders in existence, making the ideal choice may prove to be a lot of work. To make it easier on you, we have come up with the vital factors to be considered during the shopping process, to ensure that any product you purchase works well for you and your needs.
Electrolytes - Your body makes use of electrolytes to create electrically charged fluids which aid in bodily functions that occur within your nervous system and muscle tissues. Some examples of electrolytes include magnesium, chloride, sodium, phosphate, potassium and many others, and these substances are found in your body. While you exercise, you lose a lot of calories, fluids and also electrolyte support; thus, you need these powders to replenish the lost electrolytes.
Vital Ingredients - Your energy drink or electrolyte powder has to contain some critical substances to ensure that it fulfills its function of keeping you energized. Some of these substances include;
Taurine: which helps regulate the level of mineral salts and water in your blood.
Glutamine: this supports your immune functions and protein synthesis while protecting your muscle tissues.
B-complex: this is excellent for water and sodium absorption.
No sugar - Electrolyte powders that contain high amounts of sugar can give you health problems in the long run as they increase your blood glucose levels continually. It is best to opt for powders that don't contain any artificial sweeteners or colors are they are generally safer.
Sign Up Now
GET THE VERY BEST OF GEARHUNGRY STRAIGHT TO YOUR INBOX