Last updated:
20 Jan 2021
Best Martini Glasses In 2021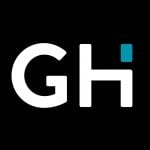 This product guide was written by GearHungry Staff
Published
August 28, 2020
Embrace your inner Carrie Bradshaw, Lorelai Gilmore, Grace Hanson, or James Bond, with the perfect martini glasses. Whether you like your drink shaken or stirred, with vodka or gin, everyone deserves to feel like a star – even on the couch.
Few drinks give you quite the same feeling of class and sophistication as the classic martini, and with so many variations to choose from, you can even add a dash of fun to this traditional drink to make it your own.
With our buying guide, you can find the best martini glasses to suit your style and taste. Whether you prefer stemmed or stemless martini glasses, you can mix, stir, and shake your way to full sophistication, knowing you've picked the right one for your home.
Did you know Winston Churchill's drink of choice was a martini? Because we didn't!
The Best Martini Glass
The best!
Gear, gadgets & stuff for men
Straight to your inbox