Best Audio Equalizers In 2022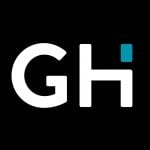 This product guide was written by GearHungry Staff
Last Updated
January 23, 2020
GearHungry Staff
GearHungry Staff posts are a compilation of work by various members of our editorial team. We update old articles regularly to provide you the most current information. You can learn more about our staff
here
.
GearHungry may earn a small commission from affiliate links in this article.
Learn more
You've probably heard the term audio equalizer, but have you ever really thought about what his device does? In short, an audio equalizer is a filter that adjusts the loudness of certain frequencies of sound. Different frequencies are louder than others on the human ear and, in most cases, different people will detect these sounds in different ways.
In the past, audio equalizers were pretty much used by professionals in the music industries, particularly for recording and playing music. Today, anyone with a sound system can have an audio equalizer included in their home entertainment system. The best audio equalizer will greatly improve your listening pleasure and let you listen to your favorite music in the frequencies they should be listened to.
The Best Audio Equalizer
Audiopipe 9-Band Audio Equalizer
This Audiopipe 9-Band Equalizer is a great choice for those who want perfect sounds from their music. It has a nickel-plated locking adjustable knob with a solid metal case made of high-quality materials. It's very easy to tune for exceptional sounding bass sounds and more. It has a crossover function from 40hz-250Hz with a lot more in between. This equalizer will bring more smoothness to your sound system and you'll never cringe at awful sounds again. It would also make an ideal gift for audiophiles.
Key Features:
9-Band Parametric
Nickel-plated locking adjustable knob
9V Line Driver
Adjustable subwoofer frequency
Gold-plated RCA input connectors
Specification:
Brand

Audiopipe

Model

EQ909X

Weight

1.81 Pounds
Individual left and right sensitivity controls for auxiliary input
Only two settings for crossover
Behringer Ultragraph Pro 15-Band Audio Equalizer
For those who are completely serious about playing perfection, this Behringer Ultragraph Pro FBQ1502HD 15-Band Stereo Graphic EQ with FBQ Feedback Detection is an absolute winner. This is a professional quality 15 band stereo graphic equalizer with ultra-low noise 4580 operational amplifiers and a dedicated mono subwoofer output. It also features an adjustable crossover frequency and an additional low-cut filter that removes unwanted frequencies so all you get is pure music the way it should be heard. You may also be interested in some of the best condenser microphones from our list, so check them out.
Key Features:
Professional 15-band stereo graphic equalizer
Ultra-low noise 4580 operational amplifiers
Dedicated mono subwoofer output
Adjustable crossover frequency
Highly accurate 4-segment LED output metering
1/4″ TRS and gold-plated XLR connectors
Specification:
Brand

Behringer

Model

FBQ152HD

Weight

3.75 Pounds
Revolutionary FBQ Feedback Detection system
Mounting tabs are awkward
Bellari EQ570 Audio Equalizer
This Bellari EQ570 Audio Equalizer is the perfect at-home 4-band equalizer. It is especially handy at alleviating the irritating scratchy noises of records making listening via headphones or speakers more enjoyable. You can connect this equalizer with your phono preamp, CD player, phone, tablet, DAC, or other media player.
Key Features:
Input Impedance: 47k
Output Impedance: 47 ohms
Frequency Response: 5Hz to 154kHz
THD: .003% @ 1KHz
All metal construction
Power supply included
Specification:
Brand

Bellari Audio

Weight

1.6 Pounds
Easy to use
Great all-round equalizer
Not suitable for professional use
Wet Sounds Marine Audio Multi Zone Equalizer
With a Wet Sounds Marine Audio Multi Zone Equalizer with Integrated Bluetooth, you get an equalizer you can use out on the water. Listen to your favorite music with exceptional clarity and communicate with your crew, all from this one convenient unit. This is a multi-zone equalizer with integrated Bluetooth with independent bass volume control. This is a great, versatile audio equalizer for those who like to spend time on the water. Our guide to the best portable Bluetooth speakers features more cool products for audiophiles, so check them out.
Key Features:
Multi-Zone Equalizer with Integrated Bluetooth
3-Zone controller with 2 separate equalizers
Independent Bass Volume Control
Integrated Bluetooth Connectivity
Master Input & Auxiliary Input
Dual 4-band equalizers
Specification:
Brand

Wet Sounds

Weight

2.25 Pounds
2-year warranty
Choice of the blue or red backlight
dbx 231s Dual Channel 31-Band Equalizer
Why settle for less when it comes to the sounds you love when you can enhance them with this dbx 231s Dual Channel 31-Band Equalizer? This equalizer is easy to use and has great power output. It features a front panel bypass switch and a 12dB input gain range. Once you start listening to music without the interference and distortion, you'll never be able to listen to it any other way again. You may also like some of the best headphone amplifiers from our list, for the best audio experience, so check them out.
Key Features:
Dual 31-band, 1/3-octave constant Q frequency bands
Switchable boost/cut ranges of 6 or 12 dB
Front panel bypass switch
12 dB input gain range
4-Segment LED ladders for monitoring output levels
Dynamic range of greater than 108dB
Specification:
Brand

dbx

Model

231s

Weight

7.9 Pounds
Easy to use
Great power output
Multiple channels tricky for beginners
Audio Equalizer Buying Guide & FAQ
How We Chose Our Selection Of Audio Equalizers
Brand – Unfortunately, in the land of electronics, cheap imitations are a dime a dozen. For this reason, we looked at manufacturers with a proven track record for producing good quality electronic devices. In particular, audiophiles simply do not want to settle for anything less than auditory perfection so we chose brand names that specialize in sound. This is your assurance that you won't be covering your ears when you're listening to music, watching movies or even playing your favorite games.
Price – For the bargain hunters out there, we found a few audio equalizers that are affordable, yet still offer great value in terms of cleaning up and perfecting sounds. Of course, some people simply want the best and some of the prices reflect this. The price will depend on the number of channels or bands, as well as a variety of other features.
Reviews – We can learn a lot from people who have actually tested the audio equalizers in our selection. Many of them are audiophiles who know what to expect from their audio equalizers and won't hold back if their particular one didn't deliver in terms of quality and features. We checked the reviews to see which audio equalizers did live up to expectations. If the reviews were good, we took a closer look. Negative reviews were also checked to see what aspects of the audio equalizers may be a deal-breaker for potential buyers.
Features To Look For In Audio Equalizers
Frequencies – Most of the pitches the human ear seems to zone in on fall between 60Hz and 4kHz. However, there are a number of factors that need to be taken into consideration such as where you'll be listening to your music or movies and even ambient noises and the surrounding environment in general. The human ear is capable of picking up frequencies of around 20 000 Hz. Obviously, some people pick up on different frequencies and this too will depend on where you're tuning in.
Decibels – We're all aware that the unit for measuring sound is the decibel and most audiophiles like to crank up the volume. With any good audio equalizer, you should be able to increase or decrease the loudness of a particular frequency by moving the slider up or down. Even the tiniest adjustments can dramatically change a particular frequency depending so take it easy. Check the manufacturer's specifications to see how high or low your EQ can go.
EQ Presets – An audio equalizer with presets can make adjusting your music frequencies a lot easier. Presets for music genres like rock, jazz or classical music can help you avoid a lot of fiddling. While these may not give you the exact sound you're hoping for, they're a great way for newbies to get accustomed to their EQ.  Start off with the presettings then experiment with getting the sound exactly how you like it. Some audio equalizers can also show you what the frequency curve of the music should look like depending on the preset mode you have selected. Use this and you will gradually learn from your own experiences, exactly what your EQ is capable of.
Number Of Bands – Different audio equalizers will have different bands and some will give you a wider range than others. Look for an audio equalizer with a variety of different bands that can enhance things like bass, sub-bass, low-mids, high-mids, brilliance and more.
Filters – Audio filters can amplify, pass or cut some of the frequency ranges.  They do this via a frequency-dependent amplifier circuit. A good audio equalizer will help you adjust the music you are listening too and eliminate or alter certain sounds using the filters.
Types Of Audio Equalizers
There are a 5 main types of audio equalizers and they are;
Shelving EQ – This is the most common type audio equalizer and is generally the least expensive. With a shelving EQ, you can control the treble and the bass with relative ease, as well as increase or decrease the gain, and the central frequency and bandwidth are fixed.
High Pass / Low Pass Filter EQ – The primary difference between a high pass and low pass filter EQ is the range of the frequency they pass. As the names suggest, if we are looking at an audio equalizer with a high pass filter, it will allow the higher frequencies to pass, while blocking the lower frequencies. Low pass filter EQs allow the lower frequencies to pass, but not the high frequencies.
Graphic EQ – Graphic equalizers are very popular with professionals and those who are totally dedicated to perfection in music. Much of the music recorded during the 20th Century would have been recorded on a graphic equalizer. As good as they were, it was only a matter of time before they were replaced by something better. You can still find some people using graphic equalizers, but most professionals have moved on to something better.
Parametric EQ – This is the audio equalizer that made the graphic equalizer relatively obsolete. They are considerably more precise and incredibly versatile. The beauty of the parametric equalizer is that you can choose the pivotal frequency you want to equalize. The parametric equalizer can be used to filter out any sounds and frequencies you don't want to hear.
Bandpass EQ – A bandpass equalizer, also known as a bandpass filter, is used to allow certain range of frequencies to be heard, while eliminating those you don't want heard. It is also used to enhance the signal to noise ratio and the sensitivity of a receiver.
Audio Equalizer FAQ
Q: What is equalization?
A: From a musical vantage, equalization is the process of altering the sounds and frequencies of a song or mix. These frequencies fall into certain categories and you've probably heard some, or even all of them, at some point. Terms such as bass, treble, mid-range, etc., are all examples of sound frequencies. In any given musical composition, you have a range of instruments all clamoring together. To the amateur, the music may sound great, but to a professional, it may sound a little off. The idea behind the audio equalizer is to eliminate or filter some of the frequencies so you get a song that is in perfect harmony.
Q: Do I need an audio equalizer?
A: This is a tough question and will depend entirely on how much of a perfectionist you are with your music. The average person probably doesn't even think of equalizing music but audiophiles will certainly want to filter those frequencies. Most certainly, a newbie will want to take things very slowly, especially if they are creating, recording, or putting together a song or mix. Even a slight change can drastically alter the sound, and not always for the better.
The thing to keep in mind with an audio equalizer is that you don't want to get carried away. In fact, your focus should be on tweaking the tunes, not actually altering them. If you're putting together your own mix, don't go overboard with different sounds and instruments. It takes professionals years to master mixing and equalizing, so when you are new to the game, keep it simple and work with smaller projects, working your way up to bigger ones as you gain experience.
Q: Should I use the presets?
A: The presets are a great feature for beginners. You can choose from rock, metal and pretty much any musical genre you like. However, these are only meant to be used as a guide when you are first experimenting with an equalizer.
Q: Do I need to equalize with expensive speakers?
A: Speakers do not necessarily need to be the most expensive to be used with your audio equalizer. Some of the middle range speakers can be just as good as some of the high-end models. However, be careful when equalizing. You can actually damage your speakers with your equalizer if you're not careful. If you accidentally have the wrong level of output going through your speakers, you may damage them. To check for damage, play the sounds through the speakers at an increased level of output. If the sound is distorted at a low level, the speaker could be damaged. The good news is, most modern speakers have been designed to handle short term distortion. Just make sure you listen carefully.
Q: How to equalize?
A: Getting a particular song or piece of music just right, takes a bit of practice, but there are a few steps you can take to get used to equalizing.
Check your equipment. Before you start moving all the sliders and dials around, make sure everything that needs to be plugged in is. Also, check and make sure that it's working properly.
Listen to the music before you begin. Chances are the song or music is already perfect so you don't want to alter something that's already great.
Get the right headphones or speakers. These will help in hearing the music the way it should be heard.
Subtle flaws can then be corrected. Start listening to the music and use the sliders on your audio equalizer to make very slight adjustments. No big movements.
Go down, not up. Experts say you should always equalize down. Some frequencies become quite distorted when you equalize up and this will not only lower the quality of the sound, it may also make the job of equalizing the rest of the music a lot harder.
Whether you are a professional musician, a beginner or just someone who insists on listening to perfect tunes, an audio equalizer is certain to enhance your music. You can connect an audio equalizer to your home sound system, in your car or even your boat. There are dozens of different types of audio equalizers you can choose from. The main point to remember is that equalizing is a fine art and takes some finesse and the best audio equalizer will help you make good music even better.
Sign Up Now
GET THE VERY BEST OF GEARHUNGRY STRAIGHT TO YOUR INBOX