Best Mandolins for 2022: Beginner & Intermediate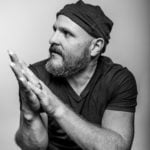 This product guide was written by Andrew Marshall
Last Updated
January 21, 2021
Andrew Marshall
Andrew Marshall is a writer, painter, photographer, and filmmaker. He primarily writes about the outdoors, though like most writers he's interested in just about everything. Andrew is a long-distance athlete with a passion for running and walking up and down mountains. Born and raised in the southeast, he now lives high in the Sierra Nevada with his wife and a freakishly large orange cat.
GearHungry may earn a small commission from affiliate links in this article.
Learn more
Chances are you aren't a MacArthur Fellow and professional mandolin player like world-famous musician Chris Thile. We imagine he plays some of the best mandolins money can buy–but that's not what you will find on this list. You can still take up the instrument, and you can still have an interest in finding the best mandolin for your money. You are probably looking for a beginner-to-intermediate instrument and that we can help you with.
The best mandolins are made from hardwood with precision and care. A top-rated mandolin sounds great and stays in tune as you play it. Learn more about what makes a good mandolin (and which brands are venerable mandolin makers) by scrolling through our Buying Guide and FAQ sections.
When you've done that, take a glance through our products. We have a little something for everybody, from raw beginners on a budget to intermediate players looking to make a small investment. Pour yourself a glass of bourbon and turn on the Bill Monroe – our roundup of the best mandolins is about to kick-off!
The Best Mandolin
Hola! Music A-Style Mandolin
Our Best Choice is this traditional Hola! Music A-Style Mandolin. The body is luscious maple finished in a classic sunburst pattern. The truss-rod is adjustable (the mandolin comes with a wrench to achieve your adjustments), and the instrument features a black ABS pickguard to protect the body from accidental scratches. The maple compensated bridge is adjustable. A white ABS binding trims the instrument around the body, neck, and head–providing durability.
The neck is also maple, while the finger guard is all walnut. All in all, this is a good looking instrument! A chrome-plated tailpiece features a built-in strap pin for comfortable playing.
Key Features:
Maple construction with traditional sunburst finish
Black ABS pickguard
White ABS binding
Specification:
Brand

Hola! Music

Model

HM-SB

Weight

2 pounds
The Loar F-Style Mandolin
This beautiful F-style mandolin is finished in a satin brown burst and has a solid spruce top with maple back and sides. Grover tuners and D'Addario strings sound great as soon as this instrument shows up at your door (though musicians in the comments and reviews suggested changing the strings right away).
The Loar F-Style Mandolin makes a lovely upgrade from bargain-basement mandolins. This mandolin should be a consideration for anyone looking to improve their sound as they continue to learn to play! For more top-quality instruments like this, check out our guide to the best electric guitars for beginners.
Key Features:
F-style construction
Unique satin brown burst finish
Spruce top with maple back and sides
Specification:
Brand

The Loar

Model

LM-310F-BRB

Weight

4 pounds
Here's another instrument finished in the classic, beautiful sunburst style. The neck is maple, but we couldn't dig up any info on what the body was made out of. The fingerboard is rosewood, though, so it has a nice, rich appearance. The adjustable compensated bridge is made of rosewood as well.
Rogue A-Style Mandolin also features a black pickguard, chrome tuners, and nickel-plated frets. The manufacturers claim that it "projects a bright tone with lots of bark" and that it is easy-to-play for beginners. This would make a very nice gift for music lovers and musicians. 
Key Features:
A-style
Rosewood fingerboard and compensated bridge
Black pickguard and chrome tuners
Specification:
Brand

Rogue

Model

SO-069-RM100A-SN

Weight

2.85 pounds
Vangoa A-Style Mandolin set comes with picks, a sticker, a digital clip-on tuner, extra strings, a strap, and a padded bag. All that plus the price means it could be a great choice for a beginner. We especially love the red burst finish paired with the mahogany construction. This right-handed A-style mandolin is acoustic-electric and features a chrome-plated tailpiece and fully closed tuning-pegs.
The downside is this instrument has gotten some fairly poor reviews on Amazon, with many users saying they were shipped mandolins that were missing strings, dented, or otherwise damaged. All the drummers out there will be interested in our selection of the top electronic drum kits on the market. Take a moment to check them out.
Key Features:
A-style with red burst finish
Mahogany construction
Acoustic-electric
Specification:
Brand

Vangoa

Weight

3 pounds
What a lovely little instrument! Aogbra F-Style Mandolin has a spruce top, maple back and sides, dual F-hole cutouts, and an adjustable compensated rosewood bridge. Pair it all with a classic glossy sunburst finish, and you'll be looking great at open mic night even if you can't play all that well. It's hard to say if the fingerboard is rosewood or ebony–the entry on Amazon says both things.
Amazon has only one rating for this instrument, and it got a 3/5. The user claims that the instrument he received is not the one pictured in the listing, so buyer beware… You will find more interesting instruments by checking out our guide to the best-selling cellos on the market.
Key Features:
F-Style with dual F-hole cutouts
Spruce and maple construction
Only one review on Amazon–and it was negative
Specification:
Brand

Aogbra

Weight

3.14 pounds
This Ibanez A-Style Mandolin is one of the better-reviewed options in our Buyer's Guide. It averages 4.5 stars from 197 reviews–not bad! We love the dark violin sunburst-style finish and pearl dot inlays. A spruce top and mahogany back and sides, plus dual F-cutouts, add to the nice appearance. Chrome hardware and a black pick-guard finish the look.
Glancing over the reviews, people seemed in general agreement that this instrument is great for beginners but likely to frustrate intermediate-to-experienced musicians. That tracks, and we doubt an experienced and serious musician would be buying a mandolin off Amazon anyway. You may also be interested in some of the top-rated subwoofers from our list. Don't miss them.
Key Features:
A-style with dark violin sunburst finish
Pearl dot inlays
Decently well-reviewed on Amazon
Specification:
Brand

Ibanez

Model

M510DVS

Weight

2.5 pounds
Kentucky A-Style Mandolin
The Kentucky A-Style Mandolin is the choice we will recommend for intermediate players or beginners who want to start with a quality instrument. The spruce top is made from wood imported from Germany, while the maple back and sides and maple neck contribute to a punchy sound and easy action. Of course, that glossy, sunburst finish is a winner. It's a little darker than most sunburst finishes on our list, and we think it really stands out.
This instrument ships with a soft case and has some of the best Amazon ratings and feedback of any mandolin in our Buyer's Guide. You will pay for the quality, but it's worth it to learn on a quality instrument. Make sure to also browse our list of the top guitar amplifiers for beginners.
Key Features:
Solid spruce and maple construction A-style construction
Tonewood fingerboard
Extremely well-reviewed on Amazon
Specification:
Brand

Kentucky

Model

KM-150

Weight

5 pounds
This is the second Ibanez mandolin to wind up on our list, and this one comes with a stand and tuner. Ibanez F-Style Mandolin has a brown sunburst finish and white tuning hardware that stands out nicely from the wood's warm tones.
The tailpiece and hardware that connects the pickguard to the body of the mandolin seem to be gold-toned, but the Amazon information doesn't specify, and the photo could be misleading. There's only one review of this model on Amazon, but that review got five stars, so…choose carefully.
Key Features:
F-style sunburst finish
The kit comes with a tuner and stand
Gold-toned tailpiece
Specification:
Brand

Ibanez

Weight

16.8 pounds
Mandolin Buying Guide & FAQ
Features to Look for in Mandolins
Body Style - Mandolins come (primarily) in two different body styles–A-style and F-style. F-Style mandolins have the body scroll and fancy points that many people associate with mandolins. F-Style mandolins are popular with bluegrass and roots musicians and are sometimes a little more expensive than A-style options because they are more expensive to produce.
A-style mandolins have a more rounded, tear-drop shape to their body. They are popular with classical and folk musicians and are a little less expensive than F-style models because of how (comparatively) easy they are to produce.
Material - The best mandolins have solid spruce tops. According to our research, spruce has a dense grain that provides bright sound (this wood is also used in violins and guitars). Tops (also known as soundboards) are also sometimes made of cedar and mahogany–both decent second choices. Laminates and maple are third-rate choices, but many of the cheaper mandolins in our Buyer's Guide feature these materials.
Mandolin bodies are frequently made of maple or similar hardwoods. Likewise, look for necks constructed of maple or other rigid woods.
Look for fingerboards made of ebony or rosewood–both are hardwood that allows for smooth and dexterous fretting.
Tuning - Mandolins have eight strings. The strings are tuned in pairs, in a G-D-A-E configuration (similar to a violin). The double strings are what give the mandolin it's signature sound. You can tune a mandolin differently (and some musicians do). Our research revealed that it's possible to tune a mandolin to play similarly to a guitar (in terms of the steps between notes).
Electric or Acoustic - Electric mandolins have been around since the 1920s and are tuned and played pretty much just like acoustic mandolins. We only have one electric mandolin on our list, and it's an acoustic-electric version. That means it produces sound just like an acoustic version but has a pickup mounted in the bridge that converts the vibrations to electronic signals that are then reproduced by an amplifier.
You can also add an aftermarket pickup to your acoustic mandolin if you want to. It's a good way to be heard above the crowd!
Quality - We recommend buying the most high-quality instrument you possibly can, even if you are a beginner. Super-cheap instruments are often more difficult to learn than well-made instruments and will often fall apart after just a few months of playing.
Mandolin FAQ
Q: Are mandolins hard to play?
A: Learning any instrument takes practice and a good teacher. Mandolins essentially only have four strings (even though they actually have eight), which means reading tabs and making chords is a little easier than with a six-stringed instrument like a guitar. Mandolins are compact and portable so that you can practice them anywhere! Remember–although some people are born with talent, most people get good at things through practice and hard work!
Q: How much does a good mandolin cost?
A: Mandolins cost anything from a few dozen dollars up to multiple thousands of dollars—instruments in this guide range from about $60 to just under $500. We recommend buying the most high-quality instrument you can afford because it makes learning to play easier. Higher quality instruments also sound better, which will make you more likely to stick with it!
Q: Why are mandolin strings doubled?
A: Modern mandolins came into being in Naples in the 1700s and evolved from traditional lutes and similar instruments. The double strings give mandolins a signature ringing sound that stands out from other stringed instruments. The mandolin, like the violin, is the soprano member of its family. This family also includes the mandola, octave mandolin, mandocello, and mandobass.
Q: Can a guitar player play mandolin?
A: A mandolin is tuned more like a violin than a guitar. That being said, it's possible to tune a mandolin in intervals that feel more like standard guitar tuning, and some musicians do this. If you are familiar with stringed instruments, you'll have an easier time picking up the mandolin than a fresh newbie for sure–if anything, because the fingers of your left hand are already used to fretting, and your right hand already knows how to pick or strum in rhythm.
Sources:
Mandolin - Wikipedia
Sign Up Now
GET THE VERY BEST OF GEARHUNGRY STRAIGHT TO YOUR INBOX