Best Electric Dirt Bikes For Kids In 2021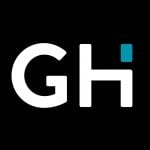 This product guide was written by GearHungry Staff
Published
December 30, 2018
Support us! GearHungry may earn a small commission from affiliate links in this article.
Learn more
Say what you want to about kids, but they know how to have fun, and what better, more exhilarating way to have fun than going faster than they've ever been on the best electric dirt bikes for kids? Much safer than your adult-sized dirt bike and much more environmentally friendly than one, too, they're an awesome way to inspire kids' passion for dirt bike racing without splashing too much cash on a loud, potentially dangerous minibike.
Sure, some parents might worry about their kids' safety, but they were young once, too – no matter how long ago that may feel. Hopefully, they're able to trust their kids don't go too crazy and end up hurting themselves. Besides, as far as the kids are concerned, this danger only adds to the excitement, and who are we to stop them enjoying themselves?
Well, aside from being their parents and carers and supposedly 'mature and sensible' adults, no one, really. Kids will be kids, and instead of telling them No, it's perhaps better for everyone in the long run to remind them to be careful, they will only end up trying one out anyway if one of their gang of little buddies has one. It's best to relax and let them enjoy the ride while it lasts.
So gentlemen, start your engines, get revved up, and check out which electric dirt bike is the one for you to make your kid think you're the coolest dude in the neighborhood, at least until the next must-have thing arrives in stores, anyway.
The Best Electric Dirt Bike For Kids
Electric Dirt Bike For Kids Buying Guide
How We Chose Our Selection of Electric Dirt Bikes
It's times like these when we wish we weren't all grown up. As much as we'd like to choose the coolest electric dirt bikes for kids by trying them out ourselves, we couldn't find anyone petite enough to fit on the bikes to make this possible. While this meant we didn't have half (or even a quarter) as much fun doing our research, it did mean we could try our hand at being a little more professional and really flex our research muscles all for your benefit. Aren't we good to you, hey?

Brand - In the world of children's electric dirt bikes, you will get a solid base of 3 to 4 brands worth looking at. We're confident we've selected only the best brands of electric dirt bikes for you to look at and choose from. Unlike some products where you might get away with purchasing unknown or obscure brands because it doesn't really matter, dirt bikes - especially dirt bikes for kids - shouldn't be approached that way.
We go into more detail about quality a little further down, but for heavy machinery, electric or not, there's no point in going for anything but the best, and this is what these brands are. If you ask anybody on the street (or at least anybody who knows their electric motocross bikes) they will give you brands like Razor, Burromax, Best Ride on Cars, and SAY YEAH.
While you may want to support small companies sometimes, with products like this, it's rarely worth it until they prove themselves as capable of standing up there with the big boys.
Price - Fun isn't cheap, at least not this kind of fun. Luckily, kids electric dirt bikes don't cost as much as adult ones, so we were confident these bikes are still affordable for as many people as possible. Don't get us wrong, you're still likely to pay quite a bit depending on which bike you choose, but it isn't as much of expenditure as you may expect.
Sometimes when we compile Best lists, we find a wide range of prices, but this wasn't needed as much this time. This is because many of these bikes are very similar in construction, features, and functions, meaning that for most of them you're only paying extra for more in-depth accessories such as multiple speed modes or suspension.
Reviews - When we can't test out products by ourselves, we turn to reviews to help give us an idea of how great or garbage each product is. We will level with you and admit we're not the biggest experts on motocross, especially kids' motocross, so reviews are massively useful in identifying what you should look for when deciding which is the best product on the market.
Key parts of these reviews include how well the kid fits the bike, how easy they are to assemble, the speed, the battery life, and above all the safety, which are all essential things to consider when looking for a gift for your kid.
However, some of them didn't come with reviews, unfortunately, at least not on Amazon. All this meant, though, was that we had to dig a little deeper and cast our research net slightly further than usual, which was a lot of fun, and we learned some stuff we wouldn't have known otherwise.
Quality - The quality of the product, especially for kids, is crucial for a successful gift and months (hopefully years) of good fun. Considering the potential danger associated with dirt bikes, you'll be forgiven for doing hours upon hours of research to ensure your kid is as safe as possible.
Understanding this, we sought bikes that showed extreme quality and seemed to go above and beyond to guarantee everything is constructed to ensure a safe time and a good time, too.
Besides safety, we wanted to find bikes that could provide an authentic experience for budding young riders. This meant finding bikes that perfectly mimicked the style and operation of the full-sized model by providing sufficient speed levels, easy handling, and reliable tires to give them everything they want from mini dirt bikes to tide them over until they're ready for the real thing.
Durability - It's expected these bikes are bound to take a bit of a battering, especially the ones purposed for older kids who want to get as extreme as they can. With this in mind, we wanted to ensure the bikes we selected we able to withstand such use and not get damaged or fall apart after one ride.
Suspension and a solidly constructed body will help keep the bike in good shape ride after ride, while you should also ensure the battery case is secure enough to avoid any electrical problems, which could cause a lot of issues if damaged. A durable bike ensures a durable passion and a durable bank account, so to save your kid getting bored with something they can never use and save you spending money on replacements and repairs we ensured to pick out durable and reliable bikes you can trust.

Features To Look For In Electric Dirt Bikes
Whoa, let's hit the brakes there a second buddy. Before we hit Add to Cart and Confirm Order, think about which are the best features to look for in electric dirt bikes, and getting an idea about what are the most important things to consider before you make your kids year (yes we know it's still only January).
Too many people make substantial purchases without taking the time to recognize what may or may not work for them. We don't want you to end up like that, nor do we want you to break your kid's heart, so being in the know before you go will save a lot of heartache and hassle.
Age Recommendation - Depending on the age of your kid, you must find a bike that suits their size and skill level. Despite all of them being kid-friendly products, there are different age ranges you can and should explore. For younger kids, it's best to start with the slowest and easiest bike and then let them work their way up to bigger versions once they outgrow their first one.
The tricky part is once they teeter around those awkward teenage years where they could shoot up half a foot (or more) overnight, which could mean their current bike isn't a suitable size for them anymore. Better bikes are prepared for this and provide adjustable handlebars to make their ride more comfortable even as they grow.
The age recommendations aren't set in stone, though and only serve as guidelines, and we're not in the game of telling you how to parent so if you think your kid is ready to tackle some faster, larger models then go for it.
Speed - Kids like to go fast, really, really fast, and as fast as they might go on their bicycle or racing around on their go-kart, an electric dirt bike offers speed as they've never experienced before. With maximum speeds of as much as 15 miles per hour, your kids are sure to enjoy themselves.
If they're not yet comfortable going as fast as 15mph, then look into multi-speed options which allow gradual increases. This is also beneficial for different terrains and can help keep your child in control.
You may even have a child who isn't old enough to master such speeds just yet. In cases such as this, you can invest in bikes that offer key locks (so they can't change the speed setting themselves) or bikes that don't go any faster than 3 - 5 mph. This way you're sure the child remains safe and in control, and only when they're ready will you allow them to move up to faster, more furious speeds.
Safety - Speaking of safety, these are not toy dirt bikes, not exactly, anyway and so your child's well-being should be a number one priority. With this in mind, you must consider if your kid can even ride an electric bike, to begin with. The last thing you want is for your kids to lose their balance, go too fast (or too slow and topple over), struggle with the steering and terrain, or get distracted and end up flying headlong into a ditch, or worse, crashing into your neighbor's brand new Lexus.
Before unleashing your little speed demon on the road, take them somewhere open, flat, and easy to navigate to help them get to grips with the braking, steering, and just riding the bike. They may not want to but it will save everyone a lot of hassle once they're finally ready.
If you're really concerned about safety while they ride, then you can look at electric dirt bikes that come with training wheels, which can be used while your kid gets used to riding it and then removed when they are comfortable enough to go it alone.
Tires - These bikes come with either rubber or plastic tires and both do a superb job of ensuring your kid can ride their bike with ease. These tires provide balance and traction, which will help them navigate a variety of different terrains found around your home, neighborhood, and on the dirt tracks, they were designed to conquer.
Rubber tires will already be inflated when you take them out of the box to assemble your kid's bike, and plastic tires don't need inflating to begin with, so there's minimal set up required. Should the tires get damaged, you can contact the manufacturer to find out how to go about getting a replacement.
Noise Level - Electric dirt bikes are, well, electric, and so don't come with the roaring engines of gas-powered motors. This is good news for those who live in quiet neighborhoods and will prevent a lot of problems that could come from your kids riding them early on weekends. That being said, some bikes try to maintain as much authenticity as possible and so they have realistic start sounds, and horns, which could irritate neighbors and even you, especially if you want to relax.
Nobody wants to be a bother, so make sure your kid's bike doesn't disrupt the tranquility of your neighborhood by testing out the noise levels before giving it as a gift. Oh yeah, also remind your kids to use the horn sparingly (although there are a few adults we know who could do with that lesson, too).
Weight - Kids are not that strong, and so some of them may have trouble moving the bike when it's not switched on. While these bikes are not the same weight as full-sized models, there may still some issues in transporting them when they're not being ridden.
If you're purchasing a beginner bike, then you shouldn't expect your kids to have the motor functions and dexterity to safely move it themselves anyway, so you'll no doubt move it yourself. However, older kids may want to feel independent and grown up and may try to be a big kid by wheeling it to and from the garage or shed.
We're not suggesting you make your kid feel like a weakling (even if they are) but supervising them while moving their bike will save any damage that could occur to the body and decor.
Battery Life - You shouldn't expect these electric dirt bikes to take your child away on cross-country road trips like they're some Hell's Angel or Son of Anarchy. In fact, most electric dirt bikes won't survive longer than half an hour on a full charge, which is good news for any parent whose kid has a tendency of disappearing without warning.
That being said, it could also pose a problem for any kids who love to ask for just a couple more minutes as it could end up with them stranded without sufficient charge to make it back home. It could even happen to them while they're winding and jumping over slopes and bumps. Some bikes come with battery level indicators, but not all of them. Either way, ensure the bike is fully charged before going out and ensure they charge it once they get back.
Design and Body - These bikes are constructed to look exactly like the world famous bikes you and your kid have seen tearing it around the track on TV. These scaled-down versions are perfect for inspiring both their imagination and passion for motocross and could lead to you becoming the parent of a world famous racer and maybe retiring early.
It's the little details on these bikes that really make the experience the best one possible. This can be anything from realistic start sounds and horns to the decor, which perfectly mimics the design of full-sized models your kid won't stop talking about. They're also practical, too, and parts such as handlebars, footpads, and padded seats will make their ride much more comfortable.
Extras - There are examples of pit bikes for kids that come with extras already fitted to them. We've mentioned training wheels as an example of safety, but there's more. If you're planning on taking the dirt bike with you on days out to the park or on walks, you can think about bikes which have space to attach backpacks - just like a regular bike - or coolers so your kid can carry drinks, snacks, and other items with them.
Accessories - While the electric dirt bike is a cool gift by itself, you can't stop there (sorry) if you want to give your kid the best experience they can have (sorry.)  You can buy extra accessories such as horns, mirrors, and a bike lock so they can feel like they're riding a proper full-sized bike. Some models come with these extra features but not all of them.
You should also invest in a helmet (full-face or not) and elbow and knee pads and full riding leathers, too, just so you don't look like a neglectful parent. Maybe some cool sunglasses or riding goggles, too.

Riding Location - What's the point in buying a bike if your kid has nowhere to ride it? If you're buying an electric dirt bike, it's a good idea to make sure there's somewhere fun to test it out straight away. These bikes are designed to withstand different terrains, different environments, and different conditions, so finding somewhere to ride shouldn't be too much trouble.
However, they are dirt bikes, which is a giveaway to where you should ride them. You can get away with riding them on asphalt or concrete, you can get away with riding them on grass, but if your kid wants the most authentic experience they can find, looking for a location with the proper terrain ensures they'll enjoy their ride much more than just riding it around the neighborhood.
If you live close to the countryside or even in the suburbs, it's likely there will be somewhere close to testing out the bike, but if you live in the city, it's a good idea to do some research on where to ride it before the bike arrives.
Maintenance  - So, who will take care of the bike? You? Your kid? Your partner? The butler? This is up to you, but it's probably a good idea to encourage your child to help out (at first) when maintaining the bike. Electric dirt bikes are not as much hassle to maintain as the real thing, but this early experience and encouragement will promote good habits when they do eventually get their proper bike when old enough.
Help them out by showing your kids to wash it properly, keep the brakes and suspension clear from blockages, and ensuring the seat is in good condition both before and after a ride. This will eventually become second nature and they'll soon be able to do it all by themselves.
To prevent any disappointed days, remind them to charge the bike after using it too so it's ready for next time.
Sources
Should I Buy My Child a Gas or Electric Minibike? - Motorcyclist Online
10 Tips for Teaching Kids to Ride a Dirt Bike - Dirt Bike Planet