Best Stepper Scooters In 2022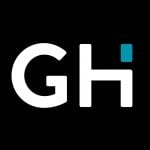 This product guide was written by GearHungry Staff
Last Updated
May 31, 2019
GearHungry Staff
GearHungry Staff posts are a compilation of work by various members of our editorial team. We update old articles regularly to provide you the most current information. You can learn more about our staff
here
.
GearHungry may earn a small commission from affiliate links in this article.
Learn more
The era of motorcycles, bicycles and kick-powered scooters started centuries ago and has since seen a great evolution over time. Thanks to technological advancement and the evolution of human ingenuity, newer designs have been introduced, most of which are both functional and fun to ride on. Although there are various scooters and cycles that are made for both kids and adults alike, one of the best motors is the elliptical bike or 'stepper scooter'. However, with many variances around, selecting the best one can become more of a chore than an exciting activity. This article is here to help you find some of the best stepper scooters on the market and will also provide all vital features to look out for prior to the selection of any model.
The Best Stepper Scooter
SpaceScooter Push Board Teeter Totter Stepper Scooter




Discover the proper definition of fun with the SpaceScooter Teeter Totter Kids Scooter. This is one of the best stepper scooters for kids in the market today, with thousands of positive reviews from parents and teachers around the world. With this machine, your child is assured of a unique and fun scooter experience whenever it is play time. The space scooter operates in a teeter-totter motion and moves forward when the board is pushed with both feet. The major feature that many parents love about this unit is its versatility, where it can be converted into a traditional kick scooter for a more involving play.
When compared to a conventional push scooter, the SpaceScooter moves faster, thanks to its more compact frame. It also features a sturdy steel and aluminum design that enhances its durability for a smoother ride, while its rear wheel handbrake has been designed to be the most powerful on the market, to aid in easy slowing down and better air suspension. Experience a new and fun way to travel with your family and friends by getting your hands on their incredible kids scooter. It is well suited for children aged eight and above. Find more fun and functional products like this by checking our guide to the best electric scooters for kids.
Key Features:
Suitable for kids aged 8+
Air suspension
Compact fold
Rear wheel handbrake
Specification:
Brand

SpaceScooter

Model

X580 Black

Weight

18 pounds
Yvolution Y Flyer Kids Pedaling Stepper Scooter

Step and Go with the Yvolution Y Flyer Stepper Scooter built for the enjoyment of your kids. This is an exceptional model that prepares your child for liftoff during playtime. It is the best stepper scooter on the market designed to help push the limits of your little one concerning the use of a scooter. If your kid wants to have an experience they'll never forget, the Y Flyer is the ideal, most innovative model of stepper scooters that they must play with. This machine propels forward to provide you with an insanely fun ride whenever you please.
The Y Flyer scooter is a stylish stepper scooter design with cutting-edge technology and an aesthetic that is bound to attract a lot of eyes and compliments. Made for children aged seven and up, this scooter features two decks instead of one and makes use of a quick-response brake system that increases the control of the user. Another feature is the anti-slip footplates that are built to provide an intense grip and a more secure ride for your kids at all times; so, you can be rest assured of their safety. The best feature of this scooter is its foldable design, which makes it compact enough to store whenever It is not in use. It can be kept in your room, car, and any other storage space. If you are also looking for great options for grown-ups, check out our guide to the best adult scooters.
Key Features:
Suitable for ages 7 and Up
Innovative kid stepper scooter
Max weight 220 lbs
Anti-slip footplates
Specification:
Brand

Yvolution

Model

100739

Weight

20 pounds
Ped-Run Kids Stepper Scooter




Using a scooter is an exciting experience that every child must enjoy. The Ped-Run Pedaling Scooter is one way they can enjoy the experience while exercising and keeping healthy. This model of stepper scooters is exceptional, with its countless benefits on the human body, some of which include the burning of calories via the low-cardio workout the scooter allows you to do. The Ped-Run scooter features different types of speeds that work well with its up and down motion pedals, a system which is very similar to the operations of a stair climber. This scooter starts its operations using the rider's full body weight and requires no kick ground pushing to get it moving.
If you need a portable stepper scooter for your kids while you travel, the Ped-Run scooter will be an ideal model thanks to its foldable nature. This stepper scooter is one of the few stepper scooters in the market designed with a front wheel suspension and a hand lever operated brake that improves the stopping power of the scooter while in operation. We recommend this stepper scooter for all kids aged six and above as it promises to help keep them active while they have fun. For more fun ride options for children, check out our guide to the best electric dirt bikes for kids.
Key Features:
Fun free-riding activity
Safe Variable speeds
Dual-pedal scooter
Weighs 14.8 pounds
Specification:
Brand

Bike Rassine

Model

PRK-BK

Weight

14.8 pounds
Bike Rassine Ped-Run Teens Stepper Scooter




The Bike Rassine Ped-Run Scooter for Teens is the latest addition to the brand's collection of stepper scooters. This is a machine featuring an exceptional design for your teenagers. Like any other stepper scooter, this unit doesn't require any kicking to start operations but rather is propelled by a leg-pumping motion which may be likened to the operations of Stairmaster. Like all other Ped-Run Scooters, the Rassine teens scooter is designed to keep your kids healthy with added benefits of a good workout session. It can be enjoyed by children aged eight and above, with a maximum weight limit of 156 lbs.
The Rassine step scooter for teens features a hand lever operated brake that offers users more control of their scooter while providing them with safe stopping power. It is one of the most exciting ways to get around and an extremely fun way of exercising. You get to explore your neighborhood in a fun way with this stepper scooter and when it is not in need, it can be folded out of sight without any issues. Be sure to check out our reviews of the best kids go-karts that your children will love.
Key Features:
No kicking required
Fun freeriding activity
10 mph top speed
Max weight 156 lbs
Specification:
Brand

Bike Rassine

Model

PRT-BK

Weight

23 pounds
WingFlyer Elliptical Stepper Scooter Bike Z100 Black Max

The WingFlyer Elliptical Stepper Scooter is a fun scooter designed for everyone. It is a gender neutral model designed to be one of the best innovative scooters in the world. Designed to accommodate a maximum weight of 150 pounds, this scooter is a revolutionary product built by seasoned professionals to encourage children to have fun with their family and friends. It makes use of a pedal reflector and a textured grip that makes night riding and riding on wet surfaces safer for the rider. Its steel frame is rugged in design and this makes it able to withstand all the pressures exerted by children.
The WingFlyer stepper scooter is a new and more innovative way to have fun today. Fly at ground level with this beauty and experience the outdoors like you never have. With this scooter, you can cruise with ease around your neighborhood enjoying the views as you go. It is a foldable stepper scooter that is easy to store in your trunk, garage or any other storage space for traveling. For more ride options for the youngest members of your family, check out our top picks of the best kids electric cars.
Key Features:
Boys and girls ages 6-10
Up to 150 pounds
Folds easily for storage
Rugged steel frame
Specification:
Brand

WingFlyer

Weight

36.1 pounds
BRIZON New Model – Wingflyer16

Our final stepper scooter model is the Brizon WingFlyer 16, the newest model on the market. If you ever need a scooter that is easy to ride and is gentle on your joints even as it helps you keep fit, this will be the ideal model for you. The WingFlyer 16 is an exceptional scooter designed to provide more leisure and fun via its cycling-like motion, which also works to help you keep your body in good shape. It is known to help individuals burn more calories than other stepper scooters around and this makes it a highly demanded product across the globe.
The Brizon WingFlyer 16 is a very attractive step scooter and it features a design that catches the eyes of everyone. It is foldable like many models mentioned earlier, enhancing its portability and making traveling with it very easy. We recommend this stepper scooter for all parents who want their children to do more than play. It poses no health threat to your children and is a fun way to get them to exercise. For more awesome products for children, check out our guide to the best wagons for kids.
Key Features:
Exercise stepper scooter
16-inch air tire
High efficacy fitness bike
Height adjustable stem
Specification:
Brand

BRIZON

Weight

39.6 pounds
Stepper Scooter Buying Guide & FAQ
How We Chose Our Selection Of The Best Stepper Scooter
Price - We acknowledge that our readers have different budgets thus, we made sure to provide products with different rates, to help provide everyone with an option that best suits them and their pockets.  Every product mentioned is highly affordable and
Brand - All brands mentioned in this article are known for their high-quality and highly innovative products, they are some of the most popular brands on the market today and we're certain that you'll find the best model for yourself and your kids. Some of the brands are Brizon, SpaceShooter, and WingFlyer.
Reviews - Our selection of the best stepper scooters was supported with several comments and user feedback from existing customers. These reports were identified on many online discussion platforms and they provided us with enough information on every product. customer reviews are a great way to get information about products that aren't provided by the manufacturer. You are also given an idea of the functionality of the product after regular use, to determine how durable it will be once purchased.

Features To Look For In Stepper Scooter
Today's market is filled with a wide range of stepper scooters, with each model promising something more exciting and innovative than its competition. In the following points, we discuss some of the vital features to be considered before making a purchase of any stepper scooter. Following these points will help every potential buyer make a more informed decision and prevent them from making a bad investment.
Material - Stepper scooters usually feature rugged construction with the use of sturdy and robust materials such as steel which helps the model withstand all pressures exerted by riders. The material of your stepper scooter is imperative to its durability and functionality thus, every potential buyer must research into the materials of their preferred scooter before making a purchase.
Ease to ride - The stepper scooter you choose for yourself or your child must be extremely user-friendly and as much as possible must not require any special skills for operation. Having a simple scooter model makes children and adults alike more engaged in the operations of their scooter. If possible, you may opt for models that help you undergo low cardio workout sessions, to keep you healthy while you have fun.
Safety - Safety with scooters is very essential. The safety of riders and those they come into contact with must be considered when searching for the best stepper scooter. It is advised that potential buyers research on the various types of scooters and the features they possess, before making any decision. Another way to know how safe a scooter is is to review existing customer feedback from different online platforms.
Brakes - Brakes are a must-have element for all elliptical scooters and step scooters. Parents and users of scooters are advised to avoid brakeless scooters for their own safety. Scooters are built and designed to move just as fast as regular bikes thus, having a functional set of brakes together with a helmet ensures the safety of the rider at all times.
Stepper Scooter FAQ
Q: What is a Stepper Scooter?
A: This is a bike that usually features a rugged steel design, with the sole aim of combining fun and fitness. It makes use of a stair-climbing motion which propels it forward smoothly and elliptical-style pedals that help give users a low-impact, full-body workout while they ride around the neighborhood. There are several brands and models on the market with each possessing special and distinct elements that make it stand out from its competition.
Sign Up Now
GET THE VERY BEST OF GEARHUNGRY STRAIGHT TO YOUR INBOX