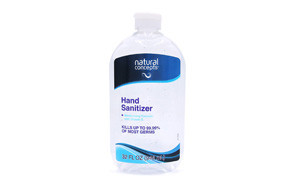 Natural Concepts Hand Sanitizer Gel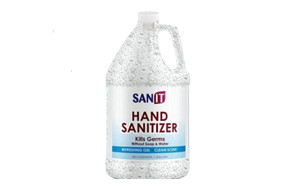 Regalia Hand Sanitizer Gel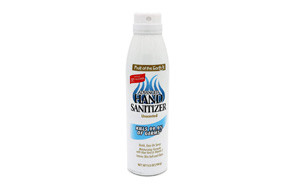 Fruit of the Earth - Hand Sanitizer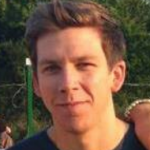 Whether you're at home, at the office, or out in the great outdoors, hygiene is a massive part of your day. Even if you're not a germaphobe and have a strong immune system, you still want assurance you won't catch anything that could hit you for six and ruin your weekend. To keep those germs at bay, the best hand sanitizer is a must have to take with you wherever you go, even if it's just from the living room to the kitchen and back again.
The Best Hand Sanitizer
Hand Sanitizer Buying Guide & FAQ
How We Chose Our Selection Of The Best Hand Sanitize
Picking the best hand sanitizer wasn't easy, but luckily we had these 3 factors to help us compare and narrow our selection down to the products above.
Brand - We only look for the best brands around and if you're a hand sanitizing expert, you'll see this in our selection. These brands are well-known to deliver quality products that do the job while also ensuring cruelty-free, natural formulas to give you the cleanest results.
Price - Hand sanitizers are not an expensive product, but we wanted to find a range of prices to appeal to different needs. Households, hospitals, and offices need large scale sanitizing options, but those on the go only need something small and portable. The price reflects this purpose, so you can find something in your budget and for your needs.
Reviews - Reviews are essential for helping us discover the good, the bad, and the in between about any product. With hand sanitizers, they gave us information about irritations, scent, effectiveness, and whether there was any leftover residue, which are all essential when buying a hand sanitizer.

Features To Look For In Hand Sanitizer
Before you make your choice about which is the best hand sanitizer for you, consider these key features.
Size - If you're looking for a portable hand sanitizer, wipes or small bottles of gel or spray are perfect. However, for home or the office, larger bottles will last longer with multiple people using them throughout the day minimizing the need to refill too frequently.
Design - The sanitizer should be easy to use, easy to disperse, and easy to store. You don't want to open your bag to a reservoir of spilled sanitizer, so ensure there's no chance of leakage. Likewise, with wipes, find an option that keeps them fully moisturized with a sealed package.
Alcohol-Based or Alcohol-Free - Alcohol-based types are the only kind used in medical environments as they are more effective at killing bacteria, germs, and viruses. However, an alcohol-free sanitizer is still effective and may be preferred for day-to-day use, although we'd recommend alcohol-based products if you're worried about potential germs.
If you're concerned about an alcohol-y scent, go for the alcohol-free option, but there are some products that are made with different natural fragrances.
Types Of Hand Sanitizer
Different types of hand sanitizer are useful for different environments and situations.
Wipes - Sanitizing wipes - like those you get after a greasy meal at a fast-food joint - are handy to have with you when on the move. They are convenient and portable, but the packaging means they aren't as environmentally friendly as we'd like.
Gels - Hand sanitizing gel is what you've most likely used throughout your life. They come in large bottles for public use or smaller ones for personal use. Gels are easy to use and require you to squirt a small amount onto your hand and rub it in.
Sprays - Sprays work a lot like gels but you may need to press the spray function more than the gel-squirt function. They often last longer than gels and may be more compact for better portability.
Hand Sanitizer FAQ
Q: What Is a hand sanitizer?
A: Hand sanitizer is a liquid or gel designed to clean your hands from potentially harmful bacteria. It is similar to hand soap, but more portable and unlike hand soap, it does not require water to activate the cleansing agent.
Q: How safe is that hand sanitizer?
A: Despite some claims hand sanitizers will affect our resistance to germs, there is no evidence to support this. The only issue of safety is how well the individual's skin reacts to it, but this will vary from person to person and will depend on the ingredients.
If you or your kids have sensitive skin, an odorless natural hand sanitizer is the best option to choose.
Q: Is hand sanitizer as effective as washing your hands?
A: Yes, and for fighting germs throughout the day whether from using your phone to touching handles on the subway, it is even more effective than washing your hands. It is also better for the skin, as it absorbs into your hands more efficiently, preventing your hands drying out.
However, if your hands are dirty, soap and water is more effective, and hand sanitizer does not have the cleaning properties to combat dirt as effectively as traditional hand washing options.

Q: Do they help stop all germs?
A: Hand sanitizers claim to stop most germs, and this is anywhere between 99% and 99.99%. While it is impossible to kill all germs, hand sanitizers do an excellent job of fighting off bacteria to ensure you are as protected as possible and minimize the risk of you passing on germs to your friends, family, co-workers, clients, patients, or strangers.
Sources:
Do Hand Sanitizers Really Work? - University of Toronto
Antibacterial Gel Ingredients - Healthfully