Best Hand Sanitizers In 2022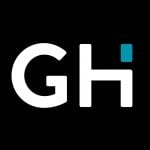 This product guide was written by GearHungry Staff
Last Updated
June 5, 2019
GearHungry Staff
GearHungry Staff posts are a compilation of work by various members of our editorial team. We update old articles regularly to provide you the most current information. You can learn more about our staff
here
.
GearHungry may earn a small commission from affiliate links in this article.
Learn more
Whether you're at home, at the office, or out in the great outdoors, hygiene is a massive part of your day. Even if you're not a germaphobe and have a strong immune system, you still want assurance you won't catch anything that could hit you for six and ruin your weekend. To keep those germs at bay, the best hand sanitizer is a must have to take with you wherever you go, even if it's just from the living room to the kitchen and back again.
The Best Hand Sanitizer
Natural Concepts Hand Sanitizer Gel
This pack of hand sanitizer from Natural Concepts is one of the most effective on the market. It contains over 60% alcohol (which is what the Center for Disease Control and Prevention advises) and it kills 99.9% of most germs. You get four 32oz bottles in the pack, which should last you for a while, even if you use it daily. It's hard to tell from the product pictures, but these are large bottles of hand sanitizer, not travel bottles. Plus, the manufacturing process of this hand sanitizer is fragrance-free, cruelty-free, sulfate-free, paraben-free, and phthalate-free. Or, in other words, it's guilt-free. It also contains vitamin E, which helps to protect your skin against drying out and leaves them feeling soft.
Key Features:
Four 32oz bottles
65% alcohol 
Kills 99.9% of most germs
Easy dispensing cap
Contains vitamin E
Cruelty-free
Specification:
Brand

Natural Concepts

Model

067153948023

Weight

8.3 Pounds
Kills almost all germs 
Great value for money 
Guilt-free manufacturing
DermaRite – GelRite Instant Hand Sanitizer Gel
The GelRite Instant Hand Sanitizer Gel is the perfect travel size sanitizer if you need to keep your hands clean on the go. It comes in a 4oz bottle that you can easily fit inside a bag, or even in your pocket. The bottle is ideally designed for traveling because it has a lockable cap to stop any gel from leaking out. The formula contains 65% alcohol, which means it exceeds the CDC (Center for Disease Control and Prevention) requirements. It kills over 99% of germs and is still gentle enough on the skin to be used daily. However, it's not as sensitive as other sanitizers, so it might not be suitable if you have sensitive skin. This pack of two bottles is ideal if you need a hand sanitizer you can carry with you.
Key Features:
2 x 4oz bottles
Contains 65% alcohol 
Kills over 99% of germs 
Lockable cap
Contains vitamin E
Specification:
Brand

Dermarite

Weight

9 Ounces
Travel size bottles 
Exceeds CDC requirements 
Secure cap
Some bottles arrive not full 
Regalia Hand Sanitizer Gel
If having a travel-sized hand sanitizer bottle isn't important to you, this large bottle of Regalia Hand Sanitizer Gel could be the perfect product for you. At 128oz, this bottle isn't designed to be taken around in your pocket. It's a bulk bottle that can either be used to refill smaller bottles or as a large bottle to keep in one place. The formula contains 70% alcohol and is antimicrobial, so it kills any microorganisms on your skin. It's designed for frequent use, which is why it's free from parabens, phthalates, preservatives, and other harsh ingredients. It won't dry out or irritate your skin in any way. It also has a clean scent, which is better than your hands smelling strongly of alcohol after application.
Key Features:
128oz bottle 
Contains 70% isopropyl alcohol 
Gentle on skin 
Clean scent
Specification:
Brand

Regalia

Model

786830389262

Weight

5 Pounds
Great for refilling smaller bottles 
Meets CDC requirements 
Gentle on skin
NxN Beauty Advanced Hand Sanitizer Refreshing Gel
This hand sanitizer from NxN is one of the best smelling products on this list. It has a beautiful fresh lavender scent that leaves your hands smelling like you've washed them with the kind of soap you'd find in a 5-star hotel. Underneath that smell though, there is an impressive sanitizing formula that kills 99.9% of germs. That's because it contains 70% alcohol. It's made here in the USA and meets the CDC recommendations on making hand sanitizer. The 12oz bottles are the ideal size to keep in at home. They're not suited to taking around with you because of the push-down dispenser.
Key Features:
3 pack of 12oz bottles 
Contains 70% alcohol 
Kills 99.9% of germs 
Fresh lavender scent 
Made in the USA
Leaves hands smelling great 
Kills most germs 
Made in the USA
Bottles not suited to traveling
Adam's Hand Sanitizer is another spray product, great for keeping around the house or taking out on-the-go with you. It comes in a handy 8oz bottle that should last you for weeks, if not months. Each bottle – this pack comes with three – has a formula that contains 75% Isopropyl alcohol, which is in line with WHO (World Health Organization) recommendations. It's also been manufactured in an FDA registered facility that makes a bunch of different products, similar to this one. Another feature we like is that you can use this hand sanitizer on your desk, cell phone, car interior, and anything else you need to disinfect.
Key Features:
Three pack of 8oz bottle
Spray bottles
Contains 75% Isopropyl alcohol 
Made in FDA registered facility
Specification:
Brand

Adam's Polishes

Weight

1.9 Pounds
Exceeds CDC requirements 
Can be used to disinfect other objects 
Made in the USA by a reputable company
Hand Sanitizer Buying Guide & FAQ
How We Chose Our Selection Of The Best Hand Sanitize
Picking the best hand sanitizer wasn't easy, but luckily we had these 3 factors to help us compare and narrow our selection down to the products above.
Brand - We only look for the best brands around and if you're a hand sanitizing expert, you'll see this in our selection. These brands are well-known to deliver quality products that do the job while also ensuring cruelty-free, natural formulas to give you the cleanest results.
Price - Hand sanitizers are not an expensive product, but we wanted to find a range of prices to appeal to different needs. Households, hospitals, and offices need large scale sanitizing options, but those on the go only need something small and portable. The price reflects this purpose, so you can find something in your budget and for your needs.
Reviews - Reviews are essential for helping us discover the good, the bad, and the in between about any product. With hand sanitizers, they gave us information about irritations, scent, effectiveness, and whether there was any leftover residue, which are all essential when buying a hand sanitizer.
Features To Look For In Hand Sanitizer
Before you make your choice about which is the best hand sanitizer for you, consider these key features.
Size - If you're looking for a portable hand sanitizer, wipes or small bottles of gel or spray are perfect. However, for home or the office, larger bottles will last longer with multiple people using them throughout the day minimizing the need to refill too frequently.
Design - The sanitizer should be easy to use, easy to disperse, and easy to store. You don't want to open your bag to a reservoir of spilled sanitizer, so ensure there's no chance of leakage. Likewise, with wipes, find an option that keeps them fully moisturized with a sealed package.
Alcohol-Based or Alcohol-Free - Alcohol-based types are the only kind used in medical environments as they are more effective at killing bacteria, germs, and viruses. However, an alcohol-free sanitizer is still effective and may be preferred for day-to-day use, although we'd recommend alcohol-based products if you're worried about potential germs.
If you're concerned about an alcohol-y scent, go for the alcohol-free option, but there are some products that are made with different natural fragrances.
Types Of Hand Sanitizer
Different types of hand sanitizer are useful for different environments and situations.
Wipes - Sanitizing wipes - like those you get after a greasy meal at a fast-food joint - are handy to have with you when on the move. They are convenient and portable, but the packaging means they aren't as environmentally friendly as we'd like.
Gels - Hand sanitizing gel is what you've most likely used throughout your life. They come in large bottles for public use or smaller ones for personal use. Gels are easy to use and require you to squirt a small amount onto your hand and rub it in.
Sprays - Sprays work a lot like gels but you may need to press the spray function more than the gel-squirt function. They often last longer than gels and may be more compact for better portability.
Hand Sanitizer FAQ
Q: What Is a hand sanitizer?
A: Hand sanitizer is a liquid or gel designed to clean your hands from potentially harmful bacteria. It is similar to hand soap, but more portable and unlike hand soap, it does not require water to activate the cleansing agent.
Q: How safe is that hand sanitizer?
A: Despite some claims hand sanitizers will affect our resistance to germs, there is no evidence to support this. The only issue of safety is how well the individual's skin reacts to it, but this will vary from person to person and will depend on the ingredients.
If you or your kids have sensitive skin, an odorless natural hand sanitizer is the best option to choose.
Q: Is hand sanitizer as effective as washing your hands?
A: Yes, and for fighting germs throughout the day whether from using your phone to touching handles on the subway, it is even more effective than washing your hands. It is also better for the skin, as it absorbs into your hands more efficiently, preventing your hands drying out.
However, if your hands are dirty, soap and water is more effective, and hand sanitizer does not have the cleaning properties to combat dirt as effectively as traditional hand washing options.
Q: Do they help stop all germs?
A: Hand sanitizers claim to stop most germs, and this is anywhere between 99% and 99.99%. While it is impossible to kill all germs, hand sanitizers do an excellent job of fighting off bacteria to ensure you are as protected as possible and minimize the risk of you passing on germs to your friends, family, co-workers, clients, patients, or strangers.
Sources:
Do Hand Sanitizers Really Work? - University of Toronto
Antibacterial Gel Ingredients - Healthfully
Sign Up Now
GET THE VERY BEST OF GEARHUNGRY STRAIGHT TO YOUR INBOX