Best Face Masks In 2022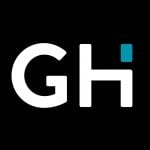 This product guide was written by GearHungry Staff
Last Updated
March 2, 2020
GearHungry Staff
GearHungry Staff posts are a compilation of work by various members of our editorial team. We update old articles regularly to provide you the most current information. You can learn more about our staff
here
.
GearHungry may earn a small commission from affiliate links in this article.
Learn more
Living in big cities is not without its perks. All the major services are within easy reach, like schools, medical facilities, theaters, restaurants, and more. However, it's not without its disadvantages as well. Living in such close proximity can also facilitate the spread of diseases, especially in crowded places and public transport.
As the coronavirus outbreak has spread globally, people worldwide have been panicking buying face masks in the hopes of preventing contraction of this nasty infection. However, according to the Center for Disease Control and Prevention, face masks are not recommended for the general population; they won't necessarily protect you against the Coronavirus and are only useful in preventing the spread of the coronavirus if an individual has already been infected. Even so, the CDC website states say that it is critical that health care workers and people caring for someone in the home wear face masks to avoid passing this virus on to those around them. Here are some of the best face masks to protect yourself and those around you as much as you possibly can from exposure and from spreading airborne viruses.
The Best Face Mask
Jointown Face Mask, Pack of 50

Jointown Face Mask, Pack of 50 is now one of the selling products in its category on Amazon. Because of the Coronavirus pandemic, products like this one are selling out fast and there's a constant stream of new sellers filling the gaps. It's important to note that these masks aren't intended for medical use and aren't proven to reduce the transmission of disease. However, with many governments across the world advising you to wear a mask in public, it could be a necessary product. These masks have a 3-ply design and include a melt-blown polypropylene filtration layer.
Key Features:
Pack of 50 
Nose clip
3-ply design 
Melt-blown polypropylene filtration layer
Specification:
Brand

Jointown

Model

5081

Weight

6.4 ounces
Disposable 3-Ply Breathable & Comfortable Filter Safety Mask
Cold and flu season is nothing to joke about, especially if you are susceptible to the annual affliction that seems to do the rounds. You can hide out in your room and ride out the outbreaks or you can make sure you always have some of these great disposable face masks on hand. These 3-Ply Filter Safety Masks have an adjustable nose clip so you can securely cover your nose and mouth and the soft materials make them comfortable enough to wear at home or at the office. They are suitable for adults and children making them an essential barrier during cold and flu season. You may also be interested in some of the best respirator masks from our list, so check them out.
Key Features:
3-ply filter safety masks
Adjustable nose clip
Soft, comfortable material
Suitable for adults and children
Multi-pack for home or office
Specification:
Brand

AQTQA

Model

AT50P1

Weight

3.5 ounces
Handy dispenser pack
Ideal for cold and flu season
FOLE Disposable Face Mask

Whether it's the Coronavirus, Swine Flu or any other viral outbreak, prevention to exposure is your best defense. Having this huge pack of FOLE Disposable Face Mask is a great way to minimize your risk of contracting the latest airborne virus and keep allergens and pollutants out of your respiratory system as well. These face masks feature 3 layers of premium grade materials that have no chemical smell and are free of latex and fiberglass. This makes them suitable for those with sensitive skin and can be safely used by children and adults. These ultra-thick and soft face masks filter and block splashes making them ideal for medical workers, caregivers and anyone who works in messy areas.
Key Features:
Premium materials: thick and soft
Stretchy and sturdy ear loops
Ultra-soft and thick fabric
3 layers of premium-grade materials
Filter and block splashes, smog, pollutants
Convenient dispenser pack for easy access
No chemical smell
Free of latex and fiberglass
Single-use only
Earloop can feel loose
Basic Resources – Single Use Disposable Face Mask (Pack of 50)

Basic Resources pack of 50 masks is one of the best selling packs on Amazon. Made in China, this pack normally has one of the quickest delivery dates so it's a great choice if you need a protective mask now. Each mask has three layers of protection. The outer layer and inner layers are made from spunbond polypropylene, and the middle layer is made from meltblown polypropylene. That gives you an extra layer of protection than most masks, which could help to keep more particles away from your nose and mouth.
Key Features:
Pack of 50 
Made from spunbond polypropylene and meltblown polypropylene
Three layers 
Invisible nose clip 
Specification:
Brand

Basic Resources

Weight

1.6 ounces
Three layers of protection 
Comfortable nose clip
SUNCOO Disposable Face Mask

If you want to spend a little more money on disposable face masks, the SUNCOO Disposable Face Mask is a great premium option. It might cost more than the other 50 packs on this list, but it's easy to see that each mask is of a higher quality. The comfortable elastic ear loops are thicker and last much longer than the cheaper masks on the market. In terms of protection, it has a similar three-layer design, this time made entirely of non-woven fabric. As with all the disposable masks on Amazon, they are designed to keep out dust and other airborne particles, not to reduce the transmission of disease. They make perfect additional protection, besides washing your hands with soap and water regularly.
Key Features:
Pack of 50 masks 
Three-layer design 
Made from non-woven fabric 
Elastic ear loops 
95% BFE filter 
Specification:
Brand

SUNCOO

Weight

0.3 ounces
Most comfortable masks on this list 
Keeps out 95% of bacteria 
Protects from moisture
More expensive than other disposable masks
Montana West – 50 Pack Face Mask Disposable

Here's another premium pack of disposable face masks, designed for non-medical use. This 50-pack from Montana West is a little more expensive than some of the other packs on Amazon but the masks are great quality, so we think it's money well-spent. The three-layer design consists of a non-woven inner layer, a meltblown filter middle layer, and a hydrophobic non-woven outer layer. It does a good job of keeping particles out and still allowing you to breathe freely.
Key Features:
Pack of 50 
Three-layer design 
Made from non-woven fabric 
Industrial quality 
3D design
Specification:
Brand

Montana West

Weight

8 ounces
Great level of protection 
Comfortable
More expensive than other products
Face Mask Buying Guide & FAQ
Features To Look For In Face Masks
Materials – The main purpose of face masks is to prevent you from inhaling nasty substances. There's not much point in wearing a face mask if the materials aren't safe. Look for face masks that are made from non-toxic, latex and fiberglass free and are soft on the skin. You may not think the softness is important but after you've had to wear a face mask for several hours, this softness is something you will really appreciate.
Coverage – Most of the face masks in our selection are one-size-fits-all. They can be easily adjusted to cover the lower half of your face from the top of your nose to under your chin. This coverage is crucial in preventing you from inhaling any airborne particles, viruses, and bacteria that don't belong in your respiratory system. Coverage is also important if you are a medical professional or care for the frail or elderly. You may not be able to avoid contact with people who are vulnerable to viral or bacterial infections, but you can prevent their spread by covering your mouth and nose. This is especially important as we often do not know we are carrying an infection until we feel quite ill. The trouble is, we can infect a large number of people before we even know we have been exposed.
Ear Bands / Loops – Keeping face masks on securely depends largely on how well they can be placed over the nose and mouth and held into place over the ears. Look for ear bands or loop that can be fitted quickly and easily over the ears in a matter of seconds. This is especially important in an emergency situation. Not all heads are the same so look for ear bands or loops that are made of elastic and ensure its soft elastic that won't pinch into the side of your face after prolonged use.
Nose Piece – A face mask that sits over your nose and mouth is better than nothing, but if there are too many gaps around your nose, you may still be exposed to inhaling these nasties. Look for face masks that have a flexible and adjustable nose bridge. Once you have put on your mask, you should be able to press the metal bridge securely over your nose for a complete fit leaving much less to chance.
Layers – The more layers a face mask has, the better the filtration. However, you still need to be able to breathe unhindered. Most face masks feature 3 layers which are more than adequate to absorb airborne particles. These three layers should work at both preventing you from inhaling pathogens and irritants, but also limit the level of these substances from being exhaled.
Breathability – A face mask's main purpose is to protect you while you breathe, but this purpose is somewhat defeated if you find yourself struggling to breathe. Look for face masks that allow for unhindered breathing. You should be able to inhale and exhale without any problems.
Durability – We are talking about disposable face masks, but you should still be looking for a mask that will last for a few hours. Look for soft but strong materials and an elastic that won't lose its effectiveness after short use. You should be discarding disposable face masks once you return to your home, car or after leaving those who are convalescing, but you don't want to be changing and tossing masks out every half an hour or so.
Fluid Resistance – Although most viral and bacterial infections are airborne, they are usually contained within the moisture people exhale. The air we exhale contains a considerable amount of moisture and this moisture will be absorbed in the face mask when we breathe out. Look for face masks with a decent level of fluid resistance to prevent the mask from becoming wet. Otherwise, you will find you need to replace them with increased frequency.
Bacterial Filtration – In these uncertain times, the main purpose of face masks is to decrease the chances of contracting a bacterial or viral infection. Look for a high BFE or Bacterial Filtration Efficiency. The BFE determines how well the mask will protect you from inhaling bacterial pathogens or exhaling them onto others. The higher the BFE, the more protection the face mask will offer. Some of these may also be effective at filtering viral pathogens but your safest bet is to steer clear of infection hotspots.
Particulate Filtration – If you've ever looked at a city skyline from a distance you may have seen the city covered in a thick layer of dirty smog. Now imagine being in that city and knowing you are inhaling all manner of particulates. Pollution and smog are considered problematic in big cities and some often go on high alert when the smog is at dangerous levels. While face masks can be effective at limiting your exposure to viral and bacterial disease outbreaks, they should also be effective at filtering all the particulates caused by excessive exhaust fumes from cars and factories. Check the specifications to ensure the face masks you purchase have a particulate filtration level that is adequate at preventing you from inhaling the harmful substances present in city air or even construction sites or factories.
The best way to avoid a viral infection like the Coronavirus is to steer clear of outbreak areas. Unfortunately, this isn't always possible to take all the necessary precautions such as wearing face masks when you visit crowded areas where the infection has been detected. Face masks may not be able to offer complete protection from such infections, but they do help in limiting the spread of viral diseases.
If you need to be around the elderly or the very young, wearing a face mask can prevent you from passing any pathogens on to these vulnerable groups. In addition to wearing face masks, pay closer attention to your personal hygiene as well. Wash your hands before and after visiting those whose health is already compromised, and certainly upon your return to the relative safety of your home. If you, or anyone you know start to show symptoms of the Coronavirus call your local health authorities and stay quarantined in your own home. Don't visit your local clinic or hospital as this will increase the chances of spreading such diseases. Stay put and let the health authorities come to you. Do what you can to treat any symptoms, keep up your fluid intake and eat healthy whole foods. You may only have an ordinary viral infection like the flu, but it's always better to be safe than sorry.
Sources:
Sign Up Now
GET THE VERY BEST OF GEARHUNGRY STRAIGHT TO YOUR INBOX