Best Coffee Subscription Services in 2022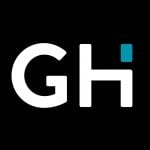 This product guide was written by GearHungry Staff
Last Updated
October 9, 2018
GearHungry Staff
GearHungry Staff posts are a compilation of work by various members of our editorial team. We update old articles regularly to provide you the most current information. You can learn more about our staff
here
.
GearHungry may earn a small commission from affiliate links in this article.
Learn more
Some call it coffee, then some of us call it black gold, a reason to get up in the morning. Case and point: coffee is more than a morning pick-me-up, it's a versatile drink that offers enticing flavors, bodies, acidity levels and a vivid, varied collection of palettes. It sounds like a lot to shop for, so take a load off and let someone else take care of the curation. Pay your subscription, receive coffee at your door each month, and open up your world to an entirely new brew. Ready to reach some common grounds, and find the best Coffee Subscription Service for you? Let's get to it.
The Best Coffee Subscription Service
Blue Bottle Coffee Subscription Service
The top of the line coffee subscription service, in our humble opinion. While this list is mostly in no particular order, the staffers at Gear Hungry personally use Blue Bottle more than any other service. For starters, you get access to a fine selection with a thorough curation process. Flip into the ten-step survey (takes about two minutes if you put some thought into it), and you'll have a coffee palette profile, which is editable at any point if you find that your initial order didn't suit your needs quite how you expected.
Blue Bottle ships out whole coffee beans roughly 48 hours after they've been extracted, and they arrive in vacuum-sealed bags, giving you nothing but ultimate freshness. Blue Bottle is premium, there's no doubt about that, but they don't let that reflect in their price. They expect you to pay what they would pay for the same service, a company that intimately interacts with the coffee bean farmers and offers nothing but fair trade.
They roast everything themselves, giving you a real independent micro-roasted feeling. One thing that customers absolutely love about Blue Bottle is that they don't solicit for reviews: you can look up personal accounts or magazine articles (like this one), but Blue Bottle simply puts themselves out there, and does nothing but keep true to their mission. Great coffee, excellent delivery service, pure and simple. 
Driftaway Coffee Coffee Subscription Service
They put everything right out in the open. While you won't be able to get any decaf coffee from Driftaway, you will get a consistency that few other companies have ever been able to match. They don't outsource to other roasters; they keep everything close by, easily monitored and passing through their high expectations before it ever hits your door. One admirable thing about Driftaway is that they don't insult your intelligence: they deliver simple brown packages with clear labels depicting what's in the bag, no flashy photoshopped images, nothing but information about what's in the bag.
From their customer service right on down to their website responsiveness, there's nothing but a pleasant experience. When you're going through the motions of getting your subscription started, rifling through a difficult enrollment process is a huge turn-off: they wanted to make sure this didn't happen. You'll get to experience the splendor of their unique techniques without having to forego a ton of sifting through their website.
You're able to completely customer your coffee subscription. You start out with a tasting kit, which includes four different profiles, or bodies of coffee. Download their app or head back to that website and simply check off what you liked, what you didn't, and let their experts tend to the rest. Keep track of your favorite coffees on the app, and stay in touch with the entire process before it reaches your door. Your coffee, your way, all thanks to a little service that was sick of the way things are, and changed the game. 
Mistobox Coffee Subscription Service
You want variety? You've got it. Mistobox doesn't pretend to be that delicious-smelling aisle section in your favorite grocery store, you know, the one where you have to package your own beans. They're far more than that. You get over 500 different coffees to choose from, multiple brewing options, and a speedy delivery. Why? Because you deserve the best possible cup of coffee to start off your morning.
Mistobox offers various subscription choices. If you try it for the first month and love it, you'll be able to bulk up and pay off the annual rate right off the rip. That's a full year of hassle-free beans delivered to your doorstep. They deliver 12 oz bags of roasted coffee beans, available from over fifty different artisan roasters in their employ. You shouldn't get the same old beans that you've been using for years; you need a bit of variety without being too reckless, which is where Mistobox comes into play.
They also take it a step-up when it comes to gifting. Whether this is for you or someone you know, there's one irrefutable fact: 99% of people love coffee, meaning that the right coffee gift is one way to get on their good side. You can utilize their corporate gift options to give out subscriptions, gifts, and bring the glory of freshly-roasted, caffeine-packed coffee right to them. Mistobox, as you might be wondering, was one of those fantastic deals on Shark Tank, backed by Mark Cuban, a boasts an impressive customer service team as a direct result. This subscription makes a perfect gift for your favorite coffee lover.
You like the allure of Starbucks, that fresh Seattle coffee, but you can't get there every morning? I mean, who would want to wait in line for that long, anyway? You can bring the glory of the Space Needle's coffee shops right to your kitchen because Bean Box only uses Seattle's top-rated, award-winning roaster that has been making the globe's top-rated coffee for ages. Small-batch roasting from companies who know exactly what they're doing, and continue to keep Seattle on the map as the coffee capital of the world.
But it's more than just that. That all sounds like a great quality process, but they also have shipping covered like true professionals. They put a big ole stamp on their website guaranteeing fresh delivery and get it to you as quickly as possible. Once the coffee is roasted, you have a rough three weeks (on average) before it starts to taste a bit stale. That's three weeks to order it, get it to your door, and go through all of it: Bean Box is dedicated to getting it to your coffee grinder with more than enough time to enjoy the entire bag. Personalized, cost-effective and recommended by some of the top magazines in the world, Bean Box offers a way to select your roast preference, or use them as a true blue coffee of the month club and let them make that selection for you. If you want a little bit of variety and a whole lot of body, this brew is the way to get it done.
A lot of these companies could and do say that they curate the world's best coffee, but nobody puts their best foot forward to strive towards making that dream a reality like Atlas Coffee Club. They boast one of the best coffee of the month club options, allowing you to either browse their selection or put the fate of your caffeinated into their hands (which is a very good option, we might add).
Roasting coffee, to some, is simply processing food and getting it ready to be consumed. Not for Atlas. These folks didn't open up shop just because they thought it was a good idea; they did it to put a different spin on the way that coffee subscription services were going and do something truly artful with their talents. Fresh coffee brought right to your door, all from a single origin, giving you the most consistent experience you could ever ask for. Whether you customize your order or go with their coffee of the month, you'll be able to enjoy it without worry.
When it comes to pricing, they've got it on lockdown. We don't want to put anything permanent here in case it changes in time, but you can get their famous selections for an extremely low cost, especially if you go with an annual subscription. Also, as an added little twist, you'll be spoiled by the country-specific bag designs, depending on where you are across the globe when you opt for your subscription. Careful, curated and customer service-oriented, Atlas has spilled the beans on what it takes to be a top coffee of the month club for any coffee lover. Be sure to combine this with a cool coffee machine from our list.
It's more than a cup of coffee; it's an experience. Did that sound cheesy? Because we meant it. Angel's Cup doesn't want to just throw some beans in a bag and tell you it's good, they want to show you why it's good, and educate you on selecting other coffee varieties in the future. Their intuitive app is designed to let you learn from professionals, those with that crazy bloodhound type nose that can detect all the fruity, nutty hints located in a bag of high-quality coffee beans. So yeah, it's excellent coffee and a ton of free advice and information on selecting the right ones for your grinder and cup.
Angel's cup is among one of the best-priced on our list. We took a look at quality above everything else, and these guys were able to blend their love of coffee into a low-cost subscription service that delivers on everything it promises. You can certainly opt for a higher-tier package if you want to get all the extras, but they don't want to strongarm you into going with their higher priced subscription.
You want inexpensive coffee that's actually cheaper than the bags you get on the grocery store shelves? Angel's Cup will grace your pantry with the best beans you've ever brewed. It doesn't stop there though, because you'll also be enrolled in a rewards program. You get points based on how far your coffee has had to travel to get to you, and it makes it a little fun, interactive, and a whole hell of a lot rewarding. If you are one of those that can't imagine their day without this magic potion, check out our handy guide to the best pod coffee machines.
I don't think any other coffee club could quite sum it up as well as Crema has: Farmer. Roaster. You. It's straightforward, right down to the point: you add coffee to your caffeine playlist, select how often you want it shipped to your door, and voila, it's done. You'll start receiving your favorite coffees and new options to test out for whenever you set the dates.
Free shipping, a way for you to meet the farmers who supply the coffee beans, and included informational packets to show you the entire process. You'll not only get one of the best cups of coffee you've ever tasted, but you'll also get to be part of something bigger. Head on over to check out their crowdsourced selections, and even opt to try them completely risk-free. If you're here to look for your very first-ever coffee subscription service, this can help you get your foot in the door. Their customer service is splendid, their products are superb, and they let you try it out for free. You've got nothing to lose, except more days drinking that run-of-the-mill canned stuff from the grocery store.
Another small-time innovator of the coffee subscription service movement, Counter Culture Coffee has gone on to become a giant, celebrating their sources from coffee farms all over the world. They're not just about getting beans from the farms into the bag: they want it done the right way, to preserve the freshness, start with the best ingredients, and carry out what's necessary to ensure you get your delivery on time.
Counter Culture Coffee comes from numerous farmers sources, but despite that fact, they have blends that you can enjoy at all points of the year. Even if other brands can only supply your favorite coffee to you seasonally, they're able to put most of their blends up for grabs year-round, giving you consistency when you find that special brew that you just can't live without.
They also come out with limited batch and special release coffees, putting a bit of diversity on the menu to test your senses and delve into an entirely new caffeinated adventure. This company is very open about fair trade, partnerships opening up in arabica-rich countries like Ethiopia, and ensuring that you're getting a cup that you can feel good about drinking. While plenty of other brands list a small percentage of their bears are fair trade certified, Counter Culture is dedicated to changing the culture on coffee, and it all starts with you.
BUY ON COUNTERCULTURECOFFEE
If you set out on your own path, you don't want what's in the cans on the shelves, and you like a bit of adventure brewing in your cup, you might be a nomad. Nomad coffee drinker, that is. Nomad wants you to hop in and select the exact way that you like to enjoy your coffee, from the fruity tinge in the taste to the earthy aroma steaming from the cup. Every single way you want it served, they want to know.
Once you give them the scoop on what you like, they'll have you select from their stock and roast it as soon as possible, shipping your first bag out to you within 24 hours. That's less transit time before it gets to your door, and a fresher, fuller cup every single time you get your day started. Nobody should greet the morning with a stale-tasting cup of bottom grade coffee. It's time to make like Fleetwood Mac, and go your own way, far away from the stuff that's currently in your pantry. Like many other coffee subscription services, you're going to go through the quiz and shipment motions. But, Nomad also offers gifts in the form of bulk coffee, espresso bean varieties, dark roast, and K-cup pods. Go corporate, get them as stocking stuffer gifts, because just about everyone on your list loves coffee. It's the gift that keeps on giving.
Last but not least, this underdog has a lot to offer. You get choice selections of beans from Honduras, Guatemala, and Ethiopia, giving you a bit of diversity in your cup every single morning. The way these beans blend together give you a rich espresso taste, deeply delving into the rich essence of coffee.
You can either choose by your already known favorite tastes when it comes to coffee, or you're able to choose from their exclusive coffee beans and espresso beans to give you a seasonal, exclusive crate that comes to your door each month. Subscriptions are flexible, and as an added bonus, you're also able to sign up for a monthly tea subscription if that tickles your fancy, directly through them. Intelligentsia Coffee is actually one of the oldest subscription-based companies around. They didn't start that way, but they've been at it for 23 years, and finally adapted to the new way we all get our coffee and the reason we're gathered here today. When they started in the 90's, it was difficult to find a great-tasting, balanced blend of fantastic beans in every single cup, so the owners set out to change that, and now we have access to some of the best hand-selected coffee on earth.
BUY ON INTELLIGENTSIACOFFEE
What to Look for in a Coffee Subscription Service
Customer Service - We love the fact that, with just about any subscription boxes, it's a set and forget system. However, you're dealing with perishables here, consumables, and that requires a lot more hands-on attention in the customer service realm. Find a coffee of the month club that has excellent, knowledgeable representatives that are actually trained for product fulfillment and care-oriented solutions. If you're like us, you can call them and simply run them through with questions and test how friendly their CS is, even before you buy.
Coffee Choice - This is all about the subscription service directly. Their choices in flavors, roasts (dark, decaf, etc.) and so on. Most coffee delivery service companies don't keep a narrow stock, because coffee is like wine: everyone tastes something different, everyone has a very unique way they like their taste. Look out for their selections, where they get their beans from, flavors and more to get a feel for what you can expect when it drops on your door and try different coffee recipes.
Customizing the Coffee Types - If you're not commonly a coffee connoisseur, we have a bit of a truth bomb to drop: no two coffees taste the same. There's a lot of diversity in the coffee industry, and the type of coffee you choose (beyond just arabica versus Colombian) makes a major impact on how you'll enjoy each and every cup.
Single vs. Multiple Roasters - In short, where they get their beans from single roasters or multiple roasters. When you get it from a single roaster, there's consistency and generally lower costs. Coffee subscription services and cafes often don't make enough money from them, so they raise their prices higher.
Coffee Delivery - Your monthly coffee subscription will most likely mail directly to your door. Since just about every coffee club is handling their own shipping, there's a bit of a time gap that you won't be used to if you exclusively shop Amazon Prime. There's rarely two-day shipping, so you'll have to have a bit more patience, but it's worth the wait.
Pricing - Isn't that what it all comes down to? This usually separates the coffee drinkers from the coffee lovers. If you're serious about what ends up in your cup, you'll be glad to know that pricing doesn't necessarily reflect quality in the case of subscriptions. You have to think about how much of the middleman, the supermarkets, distribution centers, and warehouses, are all cut out of the equation. Price always has a reflection on quality, but in this space, you'll be amazed to learn how low-cost everything is, and how fantastic your beans and grinds will be.
Sign Up Now
GET THE VERY BEST OF GEARHUNGRY STRAIGHT TO YOUR INBOX