Best Hot Water Urns In 2022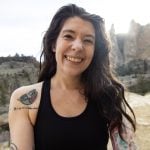 This product guide was written by Tuesday Kirby Kahl
Last Updated
May 20, 2020
Tuesday Kirby Kahl
Tuesday Kirby Kahl is a contributor at Gear Hungry. Her fierce love for the outdoors fuels everything she does. Her professional pursuits include writing, creating art, and photography. These professional passions allow her the time to live life outside as a rock climber, skier, runner, backpacker, paddle boarder, swimmer, and explorer. When Kirby is indoors, she enjoys tea, whisky, old films, cooking, and baking. Her product testing and feedback have shaped the design of everything from climbing shoes to candles.
GearHungry may earn a small commission from affiliate links in this article.
Learn more
The ability to boil and warm water for your favorite beverages in the comfort of your own is a great feeling. This liberty allows you to regulate the strength of your coffee, depending on your mood. It is, for this reason, that you need a hot water urn. Water urns are built to hold all the heat produced during the heating process; which is often kept for hours on end, and as such, you get to enjoy your beverages without extra effort. However, there are many varieties of hot water urns, produced by different manufacturers with different qualities, pricing, and models. Continue reading to find out the best hot water urns on the market.
The Best Hot Water Urn
Zojirushi America Corporation Hybrid Hot Water Urn
For such buffet-style tea parties, business meetings, and social gatherings, the Zojirushi Hybrid Water Boiler is the ideal option. The Zojirushi water urn is both a water boiler and a warmer, with an impressive electrical rating. This water urn is a result of years of hard work and research by seasoned experts. It operates with a vacuum insulated interior and four different temperature settings. What's more, the Zojirushi water urn doesn't boil your water but instead uses its quick temperature mode to bring the water to your desired temperature. 
The construction features of the Zojirushi hybrid water urn are numerous, but each goes a long way to change how your water urn operates. This water boiler and warmer uses a micro computerized temperature control system, with a clear-coated body built from stainless steel. It also has a  very easy to clean and maintain non-stick interior; traits we can all appreciate in a water urn and kitchen appliances in general. Furthermore, to keep you aware of the changes in temperature and the operation level reached by the jar, designers included an interchangeable melody and beep signal.  These sounds can be turned on or off, depending on your preferences and the operational settings being used.
Additionally, the Zojirushi hybrid urn kettle is a product of the Zojirushi Corporation, a company with more than nine decades of manufacturing. Ninety years ago, they started designing top quality glass-lined vacuum bottles, bringing them into the limelight for all to experience.
What's more, Zojirushi celebrated its 100th anniversary, and this signified an entire century of producing high-quality products for customers across the world. The goal of this brand was to bring vitality, ease, and affluence to customers while staying faithful to the design principles that have remained with them for over a century.
With the following years, as technology evolved, Zojirushi came up with modern models that used new vacuum technology and other cutting edge technologies and in recent times, the company produced not only food and beverage preservation machines but also cooking appliances and amenities that bring new quality to homes and industries. For more amazing kitchen appliances, check out our selection of the best smart kettles.
Key Features:
2 sizes
4 keep-warm temperatures
Quick temp mode
Easy-to-clean non-stick interior
Melody or beep signal
Micro-computerized temperature control system
Specification:
Brand

Zojirushi

Model

CV-DCC40XT

Weight

7 Pounds
Affordable price
Boils water quickly
Drip tray
No variable temperature settings
Permanent filter
Small water capacity
Zojirushi CD-LFC50 Hot Water Urn
Zojirushi, as stated earlier, is a household name in the cooking appliance industry. This company offers their customers the luxury of well-designed essential appliances that make life in the kitchen easier and more enjoyable. Their newest water urn model is the Zojirushi CD-LFC50 Water Boiler and Warmer. This is another versatile model designed by the world's leading appliance manufacturer. The CD-LFC50 warmer and boiler is an easy to use machine, built with sturdy materials like stainless steel. The interior of this water urn is non-stick, which enhances the maintenance and cleaning process. And when it comes to operation, this water urn makes use of four temperature settings, each one warm enough for a different beverage. 
Additionally, the CD-LFC50 large hot water urn keeps your water warm without bringing it to a boil, thanks to its quick temp mode. With an 800-watt power supply, it allows for easy, everyday use. What's more, you can operate it with a simple one-touch electric dispensing system introduced in conjunction with technological advancement and the need for more innovative designs.
More so, it is a versatile unit and that will keep your water at a set temperature for long. You only need to touch the button provided to create all your different, favorite teas, and drinks for you and your family. 
No doubt, Zojirushi takes our daily task of boiling water and has transformed it into a science and art, which is displayed both on the exterior and interior, via its simple yet classic and beautiful outlook. All in all, the science of boiling water with this water urn is experienced at the simple touch of a button, where your water is brought to life. Try this water urn once and realize how indispensable it really is. Be sure to add some of these top electric water coolers to your kitchen appliances collection.
Key Features:
3 sizes
Easy-to-clean non-stick interior
4 keep warm settings
One-touch electronic display system
Easy-to-read water gauge window
Optional Quick Temp mode
Specification:
Brand

Zojirushi

Model

CD-LFC50

Weight

6 Pounds
Affordable price
Energy efficient
Stylish design
Lacks many features
Permanent filter
Small tank capacity
Hamilton Beach Coffee Hot Water Urn
When one is asked to list the top most household appliances in use today, there's a high chance that Hamilton will be mentioned in the top five. Meet the Hamilton Beach Coffee Urn, a unique hot beverage dispenser designed to bring you peace and the best beverage ever. This water urn ensures fast brewing, using a single minute to brew a cup of tea or coffee. What's more, the overall size of this coffee urn allows you to brew enough beverages for your friends and family. In a single sitting, you can make 15 to 45 cups of hot, fresh coffee, which is ideal for buffet-style meals and social gatherings.
Additionally, the Hamilton Beach tea urn is made with a two-way dispenser that operates for continuous filling. You will also come across water level markings that act as a measuring standard for your water. In fact, the measuring marks make filling water very easy and straightforward. Besides, there is an indicator light that keeps you aware of whether your beverage is ready for consumption or not. Other features include the urn's fast brewing mechanism, dishwasher safety, and an attractive metal finish. What's more, this two-way dispenser and water boiler can be propped to fill a larger carafe or can serve for the filling of a single cup with ease.
No doubt, the Hamilton Beach Water boiler answers the needs of all coffee lovers in the world. And since coffee is the ideal drink choice amongst most adults, it is wise and safe to make use of a coffee dispenser at your large events and social gatherings. Luckily, this small hot water urn allows you to handle the crowd and host a series of events with freshly brewed coffee on hand during your breaks. Overall, it is dishwasher, safe, highly ergonomic, and comes with comfortable handles and a suitable locking lid to help prevent spillages.
Key Features:
Dual or single spout
Makes 15 to 45 cups
2-way dispenser
Ready to Serve indicator light
Ideal for buffets, meetings, parties
Specification:
Brand

Hamilton Beach

Model

40515R

Weight

4 Pounds
Easy to use
Large water tank capacity
Made of steel
Lacks many features
Less power
Small water tank
Chefman Electric Hot Water Urn
Meet the Chefman Electric Water Pot Urn; a special water urn for your beverages. This is an automatic water urn manufactured by a leading producer of cooking appliances in the world today. Over the years, Chefman has sought to make lives easier and more enjoyable through their creation of top quality water urns that are strong, user friendly, and also very affordable. Their electric water urn is an instant heating coffee and tea dispenser that works with three different dispense buttons, designed to deliver easy and instant hot water whenever it is needed for your cups and bottles. 
Additionally, the Chefman Hot Water Urn comes with an insulated water pot with a 700watt power supply to keep your water hot for hours. With such high amounts of heat, you will not have to wait for your water to boil, before making use of it. More so, the water urn features a stainless steel interior and exterior, which makes them long-lasting models, such that it can be used for parties, breakfast meetings, and other informal social gatherings.
Additionally, if you prefer to fill the bottle to the top without the risk of spillage or damage, the Chefman pot urn comes with a visible measuring marker that keeps you aware of the water level at all times, especially when it threatens to cross the minimum line.
Probably the best feature of this electric water urn is its versatility. The multifunctional nature of this unit is perfect for brewing tea, hot cocoa, or coffee, and even for cooking noodles, instant soup, oatmeal, baby food, and much more. On top of this, the diverse applications of this unit make it a highly demanded unit around the globe. If you're searching for an affordable and versatile unit that works within a short amount of time and at a low cost, we ask that you recommend the Chefman Instant Thermal Hot Water Urn.
Key Features:
2 sizes
Easy to dispense
Stays hot for hours
Automatic shut off
1 year warranty
Specification:
Brand

Chefman

Model

RJ16-SS

Weight

7.9 Pounds
Adjustable heating temperature
Affordable price
Safety features
Less power
Poor design
Small water tank
NESCO CU-50 Professional Coffee Hot Water Urn
Nesco released its Professional Coffee Urn a while back, changing the face of the water urn industry by thousands of miles. This coffee urn is everything you need to enjoy rich, tasty, and memorable cups of coffee both at home and in your office. We chose this model out of their varied options because it exhibits traits of technological advancement, innovation, and incredible durability. What'smore, the Nesco Coffee Urn is a double-walled, stainless steel coffee urn, built with insulation to keep your beverage warm always. The exterior of this water urn features a stainless steel build, and a drip tray to collect all the mess produced. 
Additionally, the Nesco CU-50 brews a single cup of coffee per minute. And with enough water, it can make up to 50 cups of coffee in a single operation, making it the most suitable option for your social gatherings, business meetings, and all other congregations where coffee lovers are bound to meet. It is better than the models with single walls simply because they don't retain as much heat, making your coffee cold only after a short period. And to know when your coffee is ready for serving, keep an eye out for the indicator lights on the exterior of this urn. A green light gives you the go-ahead to serve your coffee, while a red light means the coffee is still being prepared.
No doubt, we trust the durability of Nesco products an as such, highly recommend their coffee urn for all homes and commercial spaces. From a short brewing time to its hefty capacity, stay-cool handles that keep you safe from mishaps and a perfectly ergonomic design, this crowd-pleaser will keep your coffee hot and flavourful all day long. It is also very affordable and easy to use by both beginners and urn experts. And for more quality products for coffee lovers, check out our guide to the top coffee machines on the market.
Key Features:
2 sizes
Double-wall insulation
Brews one cup/minute
Drip tray for less mess
Dishwasher safe basket
Stainless steel housing
Specification:
Brand

Nesco

Model

CU-50

Weight

6.75 Pounds
Affordable price
Easy to use
Low power and efficiency
Poor design
You've to hold its button constantly to get water
Hamilton Beach Stainless Steel Coffee Urn
Coffee is one amazing beverage that can be enjoyed anywhere and anytime, without much effort. Enjoying it hot makes the experience worthwhile, but when it gets cold or stale, that experience fades like wind from an athlete. It is for this reason that Hamilton Beach has created and launched its Hamilton Beach Coffee Urn, a simple yet durable product for easy warming and dispensing of your favorite beverage.
Experienced the excellence that is the Hamilton Beach Coffee Urn; you just need to get one! This is a 60-capacity coffee catering urn that is also a one-hand dispensing machine, built with stainless steel for extra longevity and durability. The one-hand dispensing operation allows you to fill cups extra fast, using a single hand. Such an operation isn't uncomfortable because manufacturers work with ergonomic parts that aren't stressful on your hands and body parts. What's more, the Hamilton Beach coffee urn features a polished stainless steel exterior, which improves and enhances the coffee urns performance by a wide margin. On the inside, insulation present allows your urn to maintain the optimal temperature for better-tasting coffee from your favorite coffee mug during your meetings and gatherings.
Are you looking to serve a large crowd during your business meetings or home get-togethers? Do you have any upcoming function that requires a quick beverage break in between? Find your solution through Hamilton Beach and experience the quality that is their coffee urn and water warmer. Simply turn it on and be alerted by light indications when your coffee is ready.Overall, this high-volume coffee dispenser is sleek and practical enough for everybody. Its comfortable handles, gleaming metal finish, and locking lid go a long way to avoid spills that can mess up space, your clothes, or even your skin. After use, you simply need to place the lid and brew basket in your dishwasher for a thorough and hygienic cleaning session, saving you the time and effort. There's nothing too tough for the Hamilton Beach brand!
Key Features:
Commercial
Cup trip handle
One-hand dispensing
Stainless steel
Specification:
Brand

Hamilton Beach

Model

D50065

Weight

10.4 Pounds
Digital display
Drip tray
Modern design and features
Doesn't include the delay timer
Price is a little high
Rusts on the inside
Elite Cuisine Coffee Maker Urn
Make your coffee and store it with ease, thanks to the Elite Cuisine Coffee Maker Urn. No doubt, we have come across many amazing urns but hardly do we see versatile models that make and store your coffee for you throughout the day. The Elite Cuisine Urn is one of the most attractive units in the market today. It is built and designed with a stainless steel polish that offers an elegant look on every serving table. We love and recommend this water urn for the masses because, besides looking good, it performs well and is a worthy investment for all events and locations.
The exterior body of this unit, together with the interior, was created with stainless steel. The choice of material is such that on the inside, your coffee stays as warm as possible for a long as possible. And unlike other units that use a single dispenser, this is a two-way dispenser machine, which allows for a single cup or continuous filling at all times. What's more, the fast brewing feature allows you to make one cup of coffee per minute, which is equivalent to 60 cups within an hour. This number is more than adequate for those using the Elite Cuisine Urn for their social meetings and gatherings.
Another stand out feature is the water level markings that guide you when filling this hot water urn. Furthermore, you can say goodbye to the use of a paper filter, and welcome all safe dishwasher parts that help you save time away from chores for other fun activities. Other features of this unit include its locking lid to avoid spills, comfortable handles, and extensive cup capacity. There are also indicator lights that keep you aware of when the coffee is being made, and it's ready for serving. Trust Elite Cuisine to cater to all your coffee making needs with ease. It is a globally acclaimed product made by specialized manufacturers for the best performance. You may also be interested in some of the best milk frothers from our list, so take a moment to check them out.
Key Features:
Cool-touch handles
Electric stainless steel
Removable filter for easy clean-up
Two-way dispenser
Specification:
Brand

Maxi-Matic

Model

CCM-035

Weight

4.1 Pounds
Large water capacity
Led light for mug placement
Modern design
The LCD on the top
Sometimes slow
Vulnerable to stains.
Waring Commercial 110 Cup Coffee Urn
Our final urn in this article is a superb product from another leading manufacturer in the beverage appliance industry. Make way for the Waring Commercial Coffee Urn. There's no competition for this special urn, which is made with the sole aim of providing coffee lovers with a machine that understands their needs and desires. This single insulation coffee urn features a single tank that can produce over 100 cups of coffee per sitting. With such a huge capacity, it's no surprise that this machine is always in high demand by homeowners and businesses for hosting large gatherings.
The Waring Commercial Coffee Urn, as its name states, is built specifically for commercial purposes. It features a commercial-grade and dual-heater system that brews coffee and keeps it warm for extended periods. Furthermore, the dispensing of coffee is done at approximately 185 F while the brewing process occurs at 200 F. For all its operations, this amazing coffee and water urn features indicator lights; each with a different color, that indicates whether the urn is on and if the coffee is ready for serving. Luckily, if things get too confusing, an instruction manual comes included in the package with all the information needed for set up and maintenance.
We love the Waring Commercial coffee urn for many reasons. Some include its additional features such as the boil-dry protection, the auto reset sight glass for an easy view into your brewing process, the cool-touch dripless spout system, the easy-pour lever, and the stay-cool handles that allow for easy transporting of the urn from one location to the other. Durability, strength, longevity, and excellent performance are just a few of the traits we love about the best hot water urn. Be sure to also check out our selection of the best coffee grinders and find more great products for coffee enthusiasts.
Key Features:
Commercial‐grade heater
Dual‐heater system
ON/OFF lighted power switch
Single wall tank
Specification:
Brand

Waring

Weight

12.25 Pounds
Comes with a water filter
Modern design
Variable temperature settings
Lacks some modern feature
Small water tank
A bit costly than the rest
Conclusion
There are many models of water and coffee urns in the market today, with each manufacturer promising a different level of performance at a reduced price. It's up to you as a potential buyer to do your research to find the most suitable model for your intended use, without breaking the bank.
Sign Up Now
GET THE VERY BEST OF GEARHUNGRY STRAIGHT TO YOUR INBOX