Last updated:
05 Jan 2021
15 Best Chess Shirts (Review) in 2021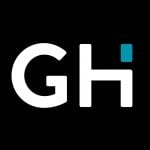 This product guide was written by GearHungry Staff
Published
December 18, 2020
Chess is a game of strategy, and it takes a good deal of patience and clever thinking. It is said that chess is one of the oldest games globally, with some scholars believing the game — or a version of it — has been around for over 1500 years. The world-renowned game is gaining in popularity again, co we've found some fun chess t-shirts that are clever and comfortable. Only the best made the cut in this buying guide the best chess shirts.
Who knows, they might even be worth wearing in a match to give you the mental edge you need to beat your opponent.
The Best Chess Shirt
Conclusion
Gone are the days when chess players were expected to wear button-up shirts and jackets. Today's players can afford to be a little more casual, and that means you can outfit yourself in any one of the best chess shirts showcased in this guide. Have a bit of fun and let your eccentric and quirky personality shine with one of our cool chess shirts. All the shirts in this selection are made with soft, comfortable, and breathable cotton for a comfortable game.
Chess is, without a doubt, a game of cunning and strategy. It's also advantageous when you can get a bit of a mental edge over your opponent, and any one of these chess shirts can certainly give you that edge. Agitate your opponent with a chess shirt that displays a cheeky message and enjoy this ancient, ever-popular game. Even if the tournament you're competing in has a dress code that doesn't allow for t-shirts, you can wear one under your shirt and jacket as a defiant little secret.
Sources:
The best!
Gear, gadgets & stuff for men
Straight to your inbox