Best Collarless Shirts For Men In 2022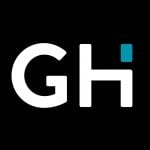 This product guide was written by GearHungry Staff
Last Updated
November 20, 2019
GearHungry Staff
GearHungry Staff posts are a compilation of work by various members of our editorial team. We update old articles regularly to provide you the most current information. You can learn more about our staff
here
.
GearHungry may earn a small commission from affiliate links in this article.
Learn more
Do you love wearing dress shirts but hate the Puritanical restrictions of ties? Or maybe you've just never progressed from the schoolboy tie style of your youth, and you've realized you can't head out into the Big Wide World rocking something even 6-year-olds can twist into something respectable. If so, we've got good news for you, the best collarless shirts for men might just be the answer.
While a collarless shirt would have been looked upon as something worn only by street urchins and grandads (which is part of where they got their name from), modern fashion has embraced the simple but stylish design which is perhaps thanks in part to the Peaky f—ing Blinders and Tommy Shelby: Style Icon.
Stepping the fine line between casual and professional, a good collarless shirt is a superb go-to choice for when you don't want to overdress, but underdressing is a worry, also. We've entered a period of post-formal, though, and now you can get away with (almost) anything, so long you scrub up well.
The Best Collarless Shirt For Men
Fortino Landi Long-Sleeve Collarless Shirt
Our top pick of the best collarless shirts for men is the effortlessly cool Fortino Landi Long-Sleeve Banded Collar Shirt. This shirt comes in a variety of colors for all occasions both formal and casual, while the variety of sizes is enough to appeal to guys of all shapes and sizes. Like all good collarless shirts, it eliminates the need for a tie while still maintaining the appearance of you knowing what you're doing and you've not just stumbled in off the street. The hidden button placket also stops the shirt from being too busy and balances with the lack of a collar to prevent it becoming too much of a focus on your overall outfit.
The material is wrinkle-free (although we'll see about that), and it's also lightweight but durable. This ensures comfort all year-round, giving you a versatile garment you can wear on a night out or to Christmas parties. You can keep the top button done up or leave it open and give yourself the chance to breathe. Like all style choices, it's entirely up to you. For more stylish clothes like this, check out our guide to the best men's flannel shirts.
Key Features:
15 colors
Multiple sizes
Hidden button placket
Versatile wear
Wrinkle-free
Lightweight
Durable
Specification:
Brand

FORTINO LANDI

Weight

12 Ounces
ZEROYAA Banded Collar Slim Fit Long Sleeve Dress Shirt
The ZEROYAA Banded Collar Slim Fit Long Sleeve Dress Shirt is a fantastic option for those looking for a tie-less solution to formal wear. It comes in 16 colors for all occasions, and the sizing ranges from Small to XXL. This makes it good for most body sizes, and fits both slim and broad-shouldered readers without looking off.
The polyester and spandex material make it comfortable and breathable and also means it won't shrink in the wash. This means you can wear it with ease all day without feeling trapped like other dress shirts might do. While the buttons aren't hidden, they match the shirt color, which is close enough, and when the festivities are all said and done, just throw it in the washing machine for a hassle-free clean. It's lightweight and the left chest pocket is convenient even without having a button to keep things safe, so just don't lean over too far. If you are also looking for appropriate clothes for outdoor activities, you may like some of the best fishing shirts from our list, so check them out.
Key Features:
16 colors
Small – XX-Large sizing
Breathable
Machine washable
Suitable for Spring and Fall
Polyester and spandex
Left chest pocket
Dioufond Slim Fit Casual Collarless Shirt
If you're looking for a collarless shirt that offers fantastic value from hem to hem, the Dioufond Slim Fit Casual Banded Collar Dress Shirt is the best option for you. You can choose from 13 possible colors including your standard White to Pink to Navy meaning more of an all-year-round shirt than many of our other choices. The sizing runs from small to XXXL and the cotton and polyester combination provides a great fit without feeling too coarse or too flimsy. As for care, we recommend hand washing it in cold water (sub 30 degrees) and tumble drying on a low heat to get the most from it.
However, while there is a pocket-style on the left chest, some options provide fake pockets, so be wary of this before purchasing. If you're just looking for a pocket design without substance, then you'll be fine, but if you want to pocket to be an actual, functioning pocket to keep your wallet or other accessories you could be disappointed if you're not careful. Our guide to the best Hawaiian shirts features more great products like this, so be sure to check them out.
Key Features:
13 colors
Small – 3X-Large sizing
Cotton and polyester
Slim fit
Long sleeve
Hand-wash
Multiple pocket styles
The Celtic Ranch Traditional Irish Grandfather Collarless Shirt
If you're looking for an authentic collarless shirt with a timeless vintage style, The Celtic Ranch Traditional Irish Grandfather Collarless Shirt is the only option you should be considering. Despite its price (hence its selection as the Premium Choice) you'll be happy you splashed the cash and revel in the high-quality materials and traditional Irish design you can't find with cheaper options.
Take your pick from 7 colors and enjoy the wide range of sizes so you can kit you and your Sneaky Winders (because, y'know copyright and all that) out in the finest collarless shirt around with no one feeling left out. The cotton and linen combination provides a soft, comfortable, and breathable feel, and you can wear it by itself or over a v-neck t-shirt. The pleated back offers greater mobility while on the front, the Henley-Oxford button style provides a superb contrast to regular collarless shirts and the embroidered left chest pocket further shows this is a shirt with class. With this in mind, we're sure you won't mind paying much more for something leaps and bounds above the rest. You may also be interested in some of the best all-occasion satin shirts from our list. Check them out.
Key Features:
7 colors
Small – 3X-Large sizing
Traditional Irish design
Left chest pocket with embroidery
Cotton and linen
Soft and breathable
Pleated back
Neil Allyn Banded Collar Dress Shirt with Black Piping
The Neil Allyn Banded Collar Dress Shirt with Black Piping offers a touch of the unique while still maintaining a suitable shirt for more formal occasions. The black lining (or piping) around the rim of the 'collar' accents the whole shirt and ensures you won't look like everybody else who's jumped onto the collarless shirt bandwagon. Unfortunately, it's only available in one color, but considering this is classic White, you've still got a versatile shirt for any occasion. The sizes range from Small to XL, and the cotton fabric is perfect for summer being lightweight, easy to wear, and easy to clean. However, it may shrink if put in the tumble dryer too high.
As for the rest of the shirt, the hidden buttons ensure there are no distractions from the main attraction (whether that's you or the piping, we'll leave you to decide) while the adjustable cuffs mean you can experiment with a variety of formal or casual styles to find the perfect look for the occasion, or even mix it up as the party goes on. For more comfortable and durable clothes like this, check out our guide to the best tactical shirts.
Key Features:
1 color
Small – X-Large sizing
Hidden buttons
Black piping collar
Adjustable cuffs
Cotton
Lightweight
Ideal for summer
Henry Segal Banded Collar Dress Shirt
Our final choice of the best collarless shirts for men is the Henry Segal Banded Collar Dress Shirt that combines cotton and polyester to give you a durable but comfortable garment ideal for hitting the fancier clubs in town or rocking at a friend's wedding later this year. It comes in 2 colors (White and Black) so you won't be stuck on the fence deciding which color best suits you, and it also offers one of the biggest size ranges we've found today. Henry Segal has made it available from Small to 5XL to ensure no one misses out on the fun and you can look great no matter your size.
It's wrinkle resistant to ensure minimal upkeep (although we'd still recommend giving it a quick iron before wearing it out) and the hidden button placket keeps everything modest and doesn't scream Look at me! too loudly. That being said, it's such a great-looking shirt, you're bound to get a few compliments here and there anyway, so be humble, nod, and move onto the dancefloor. 
Key Features:
2 colors
Small – 5X-Large sizing
Lightweight
Cotton and polyester
Wrinkle-resistant
Hidden button placket
Machine washable
Collarless Shirt For Men Buying Guide & FAQ
How We Chose Our Selection Of Collarless Shirts For Men
It's hard to narrow down our selection to only the 10 amazing products you've just seen. Luckily, we've been doing this for so long that we know exactly how to make those big calls.
Brand - Brands are important no matter what you buy, whether it's tech, machinery, or clothes. However, we also understand top brands aren't everyone's cup of tea, so selecting them seems counterproductive. Instead, we look for a range of affordable but high quality brands that still look good without always needing a label to justify owning them.
Price - We always want to ensure all our readers can get their hands on the great products we select, so a range of prices is essential. This means that no matter your budget, you can enjoy the marvels of these amazing products without risking a lack of quality.
Reviews - Without getting to spend precious time with these products, reviews are essential for determining the good, the bad, and the somewhere-in-between. These reviews help us understand whether the shirts are true to size, how the material feels, and whether it's worth the price you pay. Suffice to say, without these, reviews, we wouldn't be able to recommend products that meet our (and your) high standards.
Features To Look For In Collarless Shirts For Men
While we're sure you've already got an idea of which collarless shirt you want to add to your wardrobe, check out these essential features to consider before purchasing, as it could be the difference between finding the perfect shirt and getting a sharp sting of buyer's remorse.
Style - While the collarless shirt maintains an easily recognizable style, there are variations to consider depending on what you're looking for. Those after a more casual shirt may want to look at Henley-style collarless shirts, whereas others looking for a formalwear solution to counteract not wearing a tie should look for one without a chest pocket and in a slim-fit style to better streamline their outfit.
Material - Likewise, the material will determine several things which are important when wearing a shirt. Are you looking for something lightweight and breathable? Do you want something to wear to the office? Are you preparing for an upcoming starring role in a stage production of Ulysses? These questions will help you understand which material is best for you and your needs, and we're sure you know your needs better than we do.
Linen and cotton mixes are more lightweight, but they're often more informal and cotton has a nasty habit of shrinking in the wash. Conversely, polyester and spandex are easier to stretch and while cotton shirts are more accepted for formal events, you'll likely get away with wearing this combo at the office.
Color - You know what colors look good on you. You also know your wardrobe and which shirts you can match with your chinos or jeans. Go for a color that suits you and is appropriate for where you're wearing the shirt. It's really not that hard.
Collarless Shirt For Men FAQ
Q: What is a collarless shirt for men?
A: A collarless shirt for men is much more than just a shirt without a collar. Also known as a granddad shirt, you can trace their origins back to Victorian times, where shirts with removal collars were popular.
Factory workers favored these collarless shirts (and there were a lot of factory workers back then), as it eliminated the need for a tie while still technically conforming to uniform. The absence of a tie means fewer necks were caught in machines and therefore, fewer nasty accidents.
You'll not need to worry about any of that now, and the collarless shirt is mostly a fashion statement, although you'll be able to wear one at the office with little issue.
Q: How should I style a collarless shirt?
A: You can wear a collarless shirt either casual or all dressed up, and the rest of the outfit dictates exactly how you achieve this.
Casual - Wear the collar unbuttoned and match with a pair of chinos and some Chukka boots, Converse, or whatever you like. Tuck it in, half tuck it in, or leave it to hang free and roll up the sleeves. You're cool, you're casual, you don't need anybody to tell you how to dress, so rock it however you please.
Formal / Dressed Up - Even without a tie, you can still look dressed up with a collarless shirt as long as you master everything else. You must tuck it in and button the sleeves at the wrist. Match it with dress pants and a blazer (they don't need to match) and some dress shoes to complete the look and hopefully catch the eye of whoever's looking to give someone a promotion. Hint: it could be you.
Sources:
How to Wear a Grandad Shirt - Oliver Sweeney
Style Tip: Collarless Shirts - Ties
Sign Up Now
GET THE VERY BEST OF GEARHUNGRY STRAIGHT TO YOUR INBOX