Best Polo Shirts For Men In 2022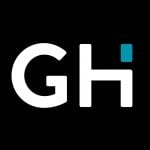 This product guide was written by GearHungry Staff
Last Updated
October 17, 2019
GearHungry Staff
GearHungry Staff posts are a compilation of work by various members of our editorial team. We update old articles regularly to provide you the most current information. You can learn more about our staff
here
.
GearHungry may earn a small commission from affiliate links in this article.
Learn more
Polo shirts are nothing new. They've been around for over 100 years and were originally invented for (you guessed it) polo matches. The idea being that you could button down the collar and stop it from flapping in the wind. In the 1970s and 80s, polo shirts by Lacoste and Ralph Lauren became popular as fashion items. Nowadays, they're used for many different sports and have become as recognizable as a plain white t-shirt or the little black dress as a fashion staple. In this article, we're bringing you the best polo shirts for men. Whether you need a new golfing top or something to wear out on Friday night, we've got you covered.
The Best Polo Shirt For Men
Amazon Essentials Regular-Fit Cotton Pique Polo Shirt For Men
Amazon Essentials have made quite a splash in the world of fast fashion. Thanks to their huge resources as a company, they have the ability to make quality clothes at a really low price. That means, whenever you're looking for something simple like a polo shirt, Amazon Essentials is often the best place to look. As our Best Choice product in this list, we've chosen the Amazon Essentials Men's Regular-Fit Cotton Pique Polo Shirt. It's not going to win any style awards, but it's really affordable and completely fit for purpose.
A good indicator of the quality of this shirt is the fact that it has over 2,000 reviews, and most of them are positive. It doesn't matter what you're selling, it's hard to get that many positive reviews. It shows that this product is not only high-quality, but it fits well and looks great. It comes with a choice of 25 different colors, including some patterned options. And, Amazon has tested these shirts to make sure the fit is perfect and that customers are satisfied. If you're looking for a basic, no-frills polo top, this is the safe choice. For more stylish options like this, check out our guide to the best v-neck t-shirts.
PGA TOUR Men's Short Sleeve Airflux Solid Polo Shirt For Men
We already mentioned how polo shirts are used for many different sports. Well, golf is probably the most famous. These shirts are often misnamed 'golf shirts' because that's where they're seen most. We had to include the PGA Tour Men's Short Sleeve Airflux Solid Polo Shirt for you golf fans out there. This won't be the shirt worn by the professionals but it's still packed with features to keep you cool and dry out on the course.
One of the best features is its ability to wick away moisture and allow excess heat to escape. This is thanks to two separate technologies – AirFlux ventilated fabric and DriFlux moisture-wicking. It even has SunFlux UPF 50 protection to stop you from getting sunburnt. With all this impressive technology and the fact that it's an official PGA product, you'd expect this shirt to cost hundreds. But it's affordable. We'd say this is one of the best polo shirts for men who spend a lot of time out there on the green, so it makes an ideal golf gift.
Under Armour Men's Tech Golf Polo Shirt For Men
If you want to spend a little bit more money on your golf shirt, you could go for this Under Armour polo shirt. It's very similar in design, but – in true Under Armour style – they've used the best materials possible to make it perfect for sport. It has similar technology in the material that wicks away moisture and dries really fast when it gets wet, whether that's from rain or sweat. And the light, breathable fabric is very soft, light, and extremely breathable, so you can wear it on a really hot day without worrying. It's easily one of the comfiest polo t-shirts on this list.
One of the things that stood out to us about this t-shirt is the range of colors available. There are 19 different options and they're all stylish in their own right. You can tell every color – whether it's Venetian Blue or Green Typhoon – has been picked purposefully. We know how important it is to look good on the golf course, so this one's a winner in our eyes. If you are also into running, you will like some of the best running shirts from our list, so check them out.
5.11 Men's PERFORMANCE Short Sleeve Polo Tactical Shirt
When we write Buying Guides about clothes or shoes, we always check out 5.11. They might not be to everyone's taste, but we know that some of you will love them. 5.11 mainly makes tactical gear for military, law enforcement, and public safety personnel, so this isn't going to be your average polo shirt. The first thing you might notice about it that's different is the tight fit. Presumably, this is so that it is difficult to grab hold of in a fight.
5.11 Men's PERFORMANCE Short Sleeve Polo Tactical Shirt also has some pretty cool features that you won't find in other polo shirts. The most noticeable is the integrated mic loops at the shoulder and chest, so you can attach your radio transceiver. Other interesting features include dual pen pockets on the sleeve and bar tacking at major stress points, to stop the shirt from ripping or snagging. This tactical shirt is one of the toughest men's polo shirts around – we'd recommend it for anyone who works in the security business. But, if you're heading out to a fancy party, it's probably not for you. You may also like some of the cool chess shirts from our list. Don't forget to check them out.
Nautica Men's Classic-Fit Short Sleeve Solid Soft Cotton Polo Shirt
Since 1983, Nautica has been making high-quality, simple clothes and they've developed a reputation for consistency. If you check out the customer reviews, you'll find that a lot of their customers are very loyal to the brand. That's why we knew we had to check out their range when we were researching this article. This Nautica Men's Polo Shirt is one of our favorites because it perfectly blends sports and style, which is what polo shirts are all about.
It has moisture-wicking technology, so it's perfect for wearing as a sport shirt. However, it's also comfortable and stylish enough to wear out to the bar afterward. It has a relaxed fit, a two-tone style, and a logo on the left breast. However, the fact that it came in 'big and tall' sizes really made it stand out. It's difficult to find polo t-shirts for men that are over 6' 3" or stocky, so this will come as a godsend. For more great sports apparel like this, check out our guide to the best fishing shirts.
Three Sixty Six Dri-Fit Golf Shirts For Men
The Three Sixty Six Dri-Fit Golf Shirt is another product that is made specifically for sportswear. You could wear it out and about, but you'll easily be able to find a cheaper shirt without all the sports technology. Like all the golf shirts we've featured, it has sweat-wicking technology. However, this isn't the only bit of tech built into this shirt. One of our favorite things about this shirt is the 4-way stretch fabric. Instead of most standard fabrics that stretch one or two ways, this fabric will stretch in any direction. That means, when you're swinging at the golf ball, you will feel no resistance from the shirt – it won't start sliding up your body and putting you off. This is a great advancement for the modern golfer.
Another thing that makes this shirt stand out is anti-odor technology. Unlike cotton polo shirts, it holds the odor and stops you from being embarrassed on a hot day. This is because it's made from smart polyester and elastane fabric. If you're looking for high-quality golf clothes, this shirt has to be one that you consider. 
Polo Ralph Lauren Classic Fit Mesh Polo Shirt
Ralph Lauren is easily one of the biggest named-brands that makes polo-shirts. Since the 1970s, Polo Ralph Lauren shirts have become a fashion icon. They are more expensive than most polo shirts, but you're not just paying for the brand name. The quality of these shirts is awesome, which is why they last for so long.
They are made from 100% high-quality cotton, which never shrinks even if you wash it on the hottest setting, and the stitching is perfect. You really can't beat these shirts for quality. One of the reasons people buy them is for the iconic pony logo on the left breast. It lets everyone know you're wearing Polo Ralph Lauren. Plus, they come in about every color combination you can imagine. Seriously, check out the Amazon listing – you could spend hours just browsing through the color options. One thing that we would say is that a hand full of customers complain about the sizing being wrong. Fortunately, there is a useful sizing guide online that gives the exact measurements of the shirts. So, get the tape measure out before you buy. Be sure to combine it with some of the best chinos from our list.
Calvin Klein Men's Liquid Touch Polo Solid With Uv Protection
Calvin Klein is another huge brand, although they're not known for their polo shirts. However, that didn't put us off when we saw the quality of this next shirt. This is more of a casual shirt than sportswear, but it still features some of the technology you see in golf shirts. For starters, it has UV-protection built into the fabric. Unfortunately, they don't state exactly what level of protection it provides, but it's nice to know it's there.
Calvin Klein Men's Liquid Touch Polo Solid is also made from ultra-fine cotton, which makes it much more breathable and stretchy than your average polo shirt. We'd go so far as to say this is one of the most comfortable shirts on this list. It might be a little on the expensive side, but you can guarantee the quality and style, so it makes a nice stylish gift for men.
Dockers Men's Short Sleeve Performance Polo
We wanted to include a polo shirt that represents really great value on our list. The Dockers Men's Short Sleeve Performance Polo is the one we chose because it's not only a great price, but it's also really good quality. There's no point buying low-quality clothes because you'll just have to replace them after a year. You won't have that problem with this shirt.
They've used a mixture of materials to make this shirt – 60% Cotton, 38% Polyester, 2% Elastane. This not only makes it strong but also gives it stretchiness and breathability. On top of that, it has quick-dry technology to stop sweat from making the shirt uncomfortable. This might not be the most stylish polo shirt out there, but it's certainly the best value. Plus, it comes in 29 different styles, so you should be able to find something that suits you. Feel free to combine it with some of the best denim jackets from our list.
Tommy Hilfiger Men's Short Sleeve Polo Shirt
Tommy Hilfiger is one of the most recognizable American brands around. Established in the 1970s, their polo-shirts are nearly as popular as Ralph Lauren's and Lacoste's. So, we knew that we had to include the Tommy Hilfiger Men's Short Sleeve Polo Shirt on our list. The classic fit version that we've included is quite relaxed but you can buy the custom fit, which is slimmer through the chest and body.
It's a pretty simple cotton polo shirt – there isn't any fancy technology to keep you cool and dry. So, why would you spend this amount of money on a basic shirt? Two reasons: the brand and the quality. Not only will you look great with the Tommy Hilfiger logo on your chest, but you can also really trust that this is a well-made piece of clothing. It would go perfectly with some of the American made jeans from our list.
NIKE Men's Dry Victory Solid Golf Polo Shirt
The last polo shirt on is definitely made for golfers. That's pretty obvious in the name, but it goes further than that. It says that the shirt is made from 100% polyester, but that doesn't tell the whole story. It's actually made from Nike's Dry fabric. NIKE Men's Dry Victory Solid Golf Polo Shirt is one of the most efficient sweat-wicking fabrics around. It quickly gets rid of the moisture created by your body and keeps you as dry as possible.
Another obvious golf-based feature is the rolled-forward shoulder seam. This is designed to give your body its natural range of motion. Basically, it won't stop you from making the perfect golf swing. So, you have no excuses when you get it wrong. There are a lot of bright colors to choose from if that's your style, but you can get some more low-key colors. You may also be interested in some of the best all-occasion satin shirts from our list. Check them out.
Sign Up Now
GET THE VERY BEST OF GEARHUNGRY STRAIGHT TO YOUR INBOX