Best Outdoor Ceiling Fans In 2021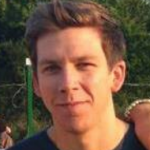 This product guide was written by Jordan Carter
Support us! GearHungry may earn a small commission from affiliate links in this article.
Learn more
An outdoor fan may sound like an oxymoron, but for patios, porches, and sheltered chill stations, they are essential for keeping comfortable during the summer and still enjoying the fresh summer air. If you have any of these, it's worth thinking about which of the best outdoor ceiling fans are right for your summer nights.
We all know how hot, stuffy, humid, and frankly uncomfortable things can get, but when you live somewhere that summer doesn't come around too often, you want to make the most of it. With an outdoor ceiling fan, you can sit with your beers and beer pong, BBQs, and friends well into the night without transferring the action indoors.
Available with a range of features perfect for the modern home, these fans are a must-have to take your summer experience to the next level. Furthermore, if you live somewhere that enjoys high temperatures all year-round, it will give you some respite any time of the year, from the Fourth of July right through to Thanksgiving and beyond.
The Best Outdoor Ceiling Fan
Outdoor Ceiling Fan Buying Guide
Features To Look For In Outdoor Ceiling Fans
Before you decide which of these outdoor ceiling fans will give you the comfort that you need to ensure you enjoy your summer even through unusual rainy days, check out these vital key features to look for to guarantee you're picking the perfect option for your patio or porch area, and then kick back, relax, and bask in the tranquility.
Blades - You wouldn't have a fan without blades, so they're arguably the most essential feature that goes into making a fan worth installing. The typical blade length is 52 inches, and this is enough to generate excellent air circulation for cooling, and also warming if the fan operates with a reversible motor.
When choosing a fan, consider the number of blades. Most fans work fine with a 3 blade minimum, however, other options may come with 5 blades, and this can help create more efficient airflow. More blades are useful if your outdoor area experiences little breeze and instead is isolated, which can make everything too humid and uncomfortable.
It's also worth considering the material and shape, as these can also impact the blades' effectiveness and have an influence on your comfort levels.
Control - Traditional fans use a simple pull chain switch, and for most users, this is ideal. It's straightforward, and everyone knows how to use it, simply pull to cycle through the speed settings and also switch it off. If you're not used to using fans, you can check the instruction manual to determine how the pull switch settings work. Does it switch it immediately to the fastest speed or the slowest?
While most fans will use pull switches, other fans are compatible with, and even exclusively use, remote controls. These fans are more advanced and also more convenient, as you don't need to get up from your chair every time you want to adjust the settings.
However, some people may find remote control features unnecessary, so if you're looking for a straightforward, no-frills outdoor ceiling fan, the pull switch will be enough.
Installation - You can install outdoor ceiling fans the same way you install indoor ceiling fans. Usually, this installation will take around an hour to complete, although it may take even less time if you have installed a ceiling fan before.
Some fans come with 3 mount options, and this allows you to fit the fan at a specific angle or in a certain way to help it fit into the available space while also ensuring the air circulation reaches every part of the outside area. This is useful for tight spaces and fitting into corners without risking damage to the blades and motor.
Your fan should come with detailed instructions explaining how to install it correctly. However, if you are unsure about how to do it, or just don't trust yourself to do it right, then it's worth hiring a professional to do it instead.
Lighting - Not all outdoor fans come with lighting features, but some do, and if you like to entertain on your porch or backyard during the summer, then it's definitely something to look for when selecting the ideal ceiling fan.
Having a light on your fan will ensure the party keeps going long into the night without having to move into the stuffy indoor environment. Even if you're not entertaining, it's still great to sit up at night with nature for company and chat with your partner or family, play games, or just read. Of course, a fan light will also attract mosquitos and other bugs, so apply plenty of bug spray.
RPM - The RPM, or Rotations Per Minute, of your fan will determine how cool (or warm, for reversible motors) you will feel on each setting. The more RPM your fan boasts, you faster kit will spin, and this will ensure more efficient performance to keep you and your family and friends comfortable when relaxing outside.
The average RPM of ceiling fans is around 2000 RPM, but a fast, and therefore loud fan can reach as much as 8000 RPM, although most modern fans do maintain a decent level of silence even on the highest speed setting.
This RPM can still affect conversation and peace and quiet, so if you want to enjoy each other's company and chat, then a high-RPM fan may not be ideal. Conversely, a high RPM is useful for cooling down an area at first, but it isn't necessary to keep it on all night. Not only does it prove too loud, it can also overload and damage the motor.
Weatherproof Level - Another thing to keep an eye out for when choosing an outdoor fan is the weatherproof level. Even though the fan will be covered by its ceiling shelter, airborne moisture, strong winds, and other factors could affect the blade and even the motor itself.
Look out for ETL damp rated blades, as these will demonstrate the best resistance to the elements. Damp rating will ensure durability and longevity, and prevent the blade material, whatever type of material it is, from breaking down, which could cause lasting damage to the whole fan and mean it doesn't work as effectively.
The ETL rating is the guideline of the Electronic Testing Laboratories, and if nothing else, it provides excellent peace of mind that your fan blades and the fan as a whole can survive any damp caused by rain or even summertime humidity.
Source:
Installing An Outdoor Ceiling Fan - Do It Yourself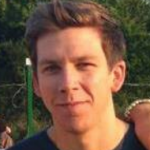 Jordan Carter is Gear Hungry's resident Editor-in-Chief with a genuine love and passion for all things tech. Jordan works diligently to ensure only the best products ever make it onto the platform and are showcased in Gear Hungry's carefully curated, tested and expertly researched, informative buying guides.
The best!
Gear, gadgets & stuff for men
Straight to your inbox