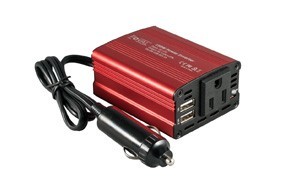 Foval 150W Power Inverter For Cars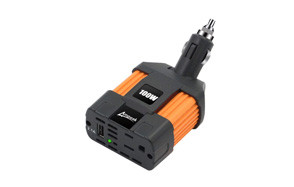 Ampeak 100W Power Inverter For Car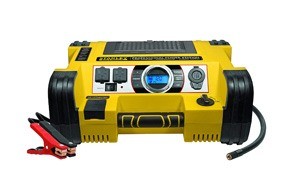 STANLEY FATMAX 500W Power Inverter For Cars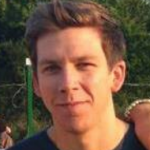 The best power inverters for cars are an excellent way to ensure your gadgets, devices, and even your vehicle never runs out of juice when you need them the most. They are convenient, easy to use, and sometimes can also save your life, too.
Anyone who spends much of their time on the road, whether you travel daily for work, go camping with the family, or love to explore the great wide world around us without relying on bus timetables needs a car power inverter in their life. Even if you prefer to comfort of your home, a power inverter can still come in useful when heading out to the store, or simply helping supply a little power to essentials following a disaster and when you face an emergency.
Versatile and reliable, we've got a wide range of products with a variety of cool and effective features so that no matter what you need one for, you'll realize by the end that if you don't have a power converter already, you're sorely missing out.
The Best Power Inverter For Cars
Power Inverter For Cars Buying Guide
What Are Power Inverters For Cars?
Power inverters for cars are devices that you can use to convert DC current to AC current. Considering your car runs using Direct Current (DC) but smaller devices like your smartphone or tablet us Alternating Current (AC) you need a power inverter to convert this current if you want to use your car to power or charge.
Be careful not to get confused Power Inverters with Power Converters, which do the opposite of an inverter by reducing AC voltage to the 12 to 25 volts used with DC.

Features To Look For In Power Inverters for Cars
Before you decide which of the best power inverters for cars are the right one for you, make sure to check out this useful guide of the key features to think about.
Power Rating  - The higher the power rating (in watts) the more juice you will be able to provide to your devices. Most power inverters offer between 100 and 3000 watts, and the majority of users won't need anything more.
To put it into perspective, 300 watts can power a TV, so if you just need a power inverter for charging smartphones, you don't need anything larger than this. You might need to power larger appliances, though, so if so, take a look at more powerful options.
Number of Outlets - More outlets increases convenience, but it also means it will spread the power supply across all outlets that are in use. Most inverters offer both AC outlets and USB ports to give you options for charging multiple things at once.
USB Ports - Speaking of USB ports, most devices offer 2 ports, but some provide four. It all depends on the manufacturer. These are convenient, as they allow you to power larger appliances that are not USB-ready while also charging phones, tablets, and laptops.
Connectivity - Most inverters will connect to the cigarette lighter port, but whether this is what you need will depend on the intended purpose of the inverter, and also the maximum power output of the lighter port, and anything that's too large could cause a short circuit.
More substantial power inverters do not have the lighter connection, and it would be too difficult to attach anyway considering the size. In instances such as this, you'll need to connect the inverter directly to the car's battery. Make sure there is a reverse polarity alarm to ensure you attach the ends to the correct place.
Cable Length and Materials - Cable length may not seem that important compared to other options, however, there's nothing worse than buying something and realizing it won't fit where you want it to because the wire is too short. Likewise, you don't want to clutter up your car with an extra-long cable, as this could become a hazard. Think about where you want the inverter to go, and then look at options with that cable length, but also allow for a bit of give just in case.
The materials used for the casing should be durable and lightweight to make them easier to handle. However, you also need to ensure they do not heat up too much and damage the casing.
Safety - There are a few key safety features to look out for when shopping for a power inverter. These include automatic shutdown, built-in surge protection, soft start tech, and cooling fans.
When combined, these features prevent overheating and overloading, which could damage your car, the ports, or worse.
Remote Control - Remote controls are useful, but not essential, and while some options come with remote controls, not all of them do. They can be convenient, but don't get too swept up in the fact that you need one, because most of the time you won't, especially if you are driving at the time.
Price - There is a wide, but not too wide price range when it comes to power inverters, but typically this is purely because of the features offered. Basic power inverters are cheap enough, with many being less than $20 and they provide a simple charging solution for road trips. However, those with more substantial features, such as jump starting will cost more. It's all about what you need from a power inverter.
Warranty - While most power inverters are not too expensive, it's still beneficial to look at the warranty agreement before purchasing. This is because you are working with electronics which despite being mostly foolproof, there's always the chance that something could go wrong.
If you plan on using your inverter regularly, then a warranty is essential, and even if you don't then at least you can have the confidence that you will be covered following any issues should your inverter malfunction.

Types Of Power Inverters For Cars
Modified Sine Wave - A modified sine wave inverter uses a more straightforward process compared to a pure sine wave. However, despite this relative simplicity, it is not something you find often with modern technology. Modified sine wave inverters are not ideal for sensitive devices like laptops, and anything with microprocessors could overheat if exposed, so keep this in mind when shopping around.
Pure Sine Wave - A pure sine wave inverter generate clean waves as opposed to the more square waves of their modified counterparts. These may be more expensive, but it will be better in the long run for your devices and accessories. They are better for smartphones and experience less risk of shutting down.
Sources:
Power A Laptop Of TV With A Car Power Inverter - The Family Handyman