Best Power Inverters For Cars In 2022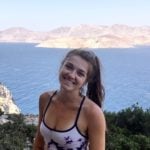 This product guide was written by Chloe Matthews
Last Updated
January 28, 2020
Chloe Matthews
Based in Austin, Texas, and bred in the Midwest, Chloe joins our team with a background in Health and Human Physiology, team management, and a wealth of customer service knowledge. After years of personal writing and journaling, her enthusiasm for the outdoors, travel, and continued learning has brought her to a professional journalism career. Chloe is an avid rock climber, currently enjoying the Texas limestone bluffs, and a passionate, lifelong runner. When she's not seeking sunshine outdoors, you can find her reading history books, volunteering at running events, or working on her latest automotive project.
GearHungry may earn a small commission from affiliate links in this article.
Learn more
The best power inverters for cars are an excellent way to ensure your gadgets, devices, and even your vehicle never runs out of juice when you need them the most. They are convenient, easy to use, and sometimes can also save your life, too.
Anyone who spends much of their time on the road, whether you travel daily for work, go camping with the family, or love to explore the great wide world around us without relying on bus timetables needs a car power inverter in their life. Even if you prefer to comfort of your home, a power inverter can still come in useful when heading out to the store, or simply helping supply a little power to essentials following a disaster and when you face an emergency.
Versatile and reliable, we've got a wide range of products with a variety of cool and effective features so that no matter what you need one for, you'll realize by the end that if you don't have a power converter already, you're sorely missing out.
The Best Power Inverter For Cars
Foval 150W Power Inverter For Cars
Our first power inverter for you today is the impressive and compact Foval 150W Car Power Inverter boasts 2 USB ports and 2 AC outlets which deliver a maximum output of 3.1A, and it can charge most phones or tablets simultaneously. With the size comes an almost-silent operation so you can still listen to your favorite tunes or stream movies for the kids with no additional noise. The design also makes sure that is doesn't work too hard, with safe operation and overload protection.
However, the cable is not as long as we'd like it to be, which could cause some issues if you're not as car-proud as others you know. Despite this, it's affordable, tough, and easy to read, so if you're looking for something powerful, but not too powerful just for everyday demands, this will serve you well. Our guide to the best de-icers features more useful products for your car, so check them out.
Key Features:
2 USB ports
2 AC outlets
Compact size
3.1A max output
Stable overload protection
Specification:
Brand

Foval

Model

MT-MX 150W-3

Weight

9.9 Ounces
Silent operation
Easy-read LED indicator
Affordable
Cable is not as long as we'd like
Ampeak 100W Power Inverter For Car
If you're looking for the power inverters for cars that provide excellent performance and great value all in one handy little product, the Ampeak 100W Car Power Inverter is the perfect choice for you. It offers continuous DC to AC power which ensures rapid charging to keep your phone fully juiced on long road trips or commutes.
It's also safe for equipment and batteries, and there's an automatic shutdown feature to protect it from overheating and blowing the built-in fuse. There are two ports, one for AC and one for USB, and despite its small stature, you're still able to charge or power two devices at once. The price and size means that it isn't as powerful as other options, but for many people, you don't need the biggest, baddest, and most awesome option available. To get you out of sticky situations and have a handy backup, value is regularly all you need. And be sure to have a quality timing light at hand.
Key Features:
Continuous DC to AC power
Rapid charging
Safe for equipment and batteries
Built-in fuse
Automatic shut down
Specification:
Brand

Ampeak

Model

IVUFA0100

Weight

8.8 Ounces
Power multiple devices simultaneously
Reliable cooling fan
Credit card sized for easy storage
Not as powerful as other options
STANLEY FATMAX 500W Professional Power Inverter For Cars
Sometimes, though, you do need the biggest and baddest around and the STANLEY FATMAX 500W Professional Power Station Jump Starter is the perfect example of that. It's so powerful that it can help jumpstart a car with 1400 peak amps and 700 instant starting amps (although it won't charge the battery overnight for you), to help you out after a breakdown on the side of the road in the middle of nowhere.
There are both USB and 120V AC outlets to versatile charging and power option, while the 120 PSI air compressor makes it a multifunctional product that is a must-have for anyone who spends most of their waking life sat in the car to and from work, or even just into the sunset. You'll also love the reverse polarity alarm alerts which can help you get to the bottom of why nothing is working, and the LED and LCD readout makes it easy to gauge what's going on. Powerful and with a 1-year warranty, it's an expensive but ultimately highly rewarding accessory for your car. You may also like our selection of the best car gadgets so be sure to check them out.
Key Features:
1400 peak amps, 700 instant starting amps
120 PSI air compressor
USB port and 120V AC outlet
Reverse polarity alarm
High-powered LED and LCD screen
Specification:
Brand

STANLEY

Model

PPRH7DS

Weight

19.5 Pounds
Auto-stop functionality
1 year manufacturer's warranty
Powerful operation
Won't charge the battery, only jumpstart
DEWALT 140 Power Inverter
With 1 AC output and dual USB ports, the DEWALT 140 Power Inverter is a fantastic on-the-go option for anyone who likes their power inverters to pack power and durability hoping to handle the toughest situations.
You can convert easily from the DC outlet, and while there's no fan, unlike other options, it's still safe to use as long as you work with smaller electronics like smartphones, tablets, or even a small computer. Gaming PCs are likely out of the question, though. Even without the fan, it still works quietly, so you won't be disturbed. There's a mounting kit included so you can charge while driving with convenience. However, the placement of the outlets and ports may make it a little difficult to charge multiple devices at once if your plug is bulky. Our guide to the best car waxes features more must-have products for your vehicle, so check them out.
Key Features:
1 AC output
2 USB ports
Converts from DC outlet
Fan-free design
Automatic shut off
Specification:
Brand

DEWALT

Model

DXAEPI140

Weight

11.4 Ounces
Quiet operation
Mounting kit included
Versatile powering options
Ports placement might make it difficult to use all at once
Soyond 500W Power Inverter
With high speed charging and multiple protection features, the Soyond 300W Power Inverter is a fantastic choice for charging and powering smaller electronics both at home and on the road.
Most people will use it for their cameras or smartphones, however, you can also use it for Christmas lights, too, and considering you can charge 4 devices at once, there's nothing stopping you using it for all of them at the same time. It delivers continuous power and brings with it a durable metal housing to keep the parts safe and fail-resistance. The cooling fan keeps it silent, even with multiple devices plugged in, but like any option on the lower end of the wattage scale, you won't get as wide of a variety of applications as those that cost a more.
Key Features:
Two AC outlets
Compact design
Continuous power
Built-in 40 amp fuse
Overheating protection
Specification:
Brand

Soyond

Model

B07C5LV7VK

Weight

4.53 Pounds
Fast charging
Durable metal housing
Silent operation
Won't offer the wider variety of more expensive options
BMK 200W Car Power Inverter
Perfect for the modern guy on the move, and one who's generous to share, too, the BMK 200W Car Power Inverter has 4 USB ports and 2 AC outlets that are arranged in a logical position to prevent any blockages or awkward cable bending.
There is an intelligent LCD screen that delivers readings which are easy to read whether it's dark or bright, and the overload protection is, of course, crucial to keeping everything in perfect working order, especially when everyone wants to charge their phone before the flight on the way to the airport. It's compact, lightweight, and easy to store but if you like to switch off your mind and take a snooze while traveling (with someone else doing the driving, of course), you might encounter some issues with the cooling fan which is not as silent as we'd like it to be. An ideal gift for car lovers.
Key Features:
2 AC outlets
4 USB ports
Intelligent LCD screen
Real-time monitoring
Overload protection
Specification:
Brand

BMK BLUEMICKEY

Model

B079HPZ9JY

Weight

12.6 Ounces
Easy storage
Lightweight
Versatile applications
Fan is not as silent as we'd like
BESTEK 150W Power Inverter
Our final pick of the best power inverters for cars is the compact and convenient BESTEK 150W Power Inverter. This gadget includes patented isolated voltage protection for excellent performance, as well as 1 AC output and 2 Smart-USB ports which easily recognize your device and prioritize the correct one.
Through this, you get top-speed charging that even the most charge-desperate users will love, while the durable aluminum housing is perfect for dads who are adamant that they just don't make 'em like they used to. Because of the Smart USB feature, it's possible not all ports will charge at the same time, at least not like you want them to. However, we'd say this is a small price to pay for what is essentially a very affordable and very useful little power inverter.
Key Features:
Patented isolated voltage protection
1 AC output
Dual Smart-USB ports
Ultra-compact and lightweight
Top speed charging
Specification:
Brand

BESTEK

Model

150W Car Power Inverter

Weight

9.6 Ounces
Automatically recognizes device
Durable aluminum housing
18 month warranty
May not charge all ports at the same time
Krieger 2000 Watts Power Inverter
Next up, we have the most powerful inverter on this list. With 2,000 watts of power, it converts 12V DC into 120V AC power, allowing you to use power tools, charge laptops, and much more. The unit has two standard North American AC outlets, which comes as standard across almost all car power inverters. However, this one comes with an additional two USB ports for charging phones and other small devices. This is an excellent addition for camping, tailgating, and more. 
Because of the relatively high power output, these units can run pretty hot. Fortunately, the designers of the Krieger 2000 Watts Power Inverter have taken this into consideration. It features large aluminum heat sinks that deliver enhanced dissipation to stop the unit from burning out. This also has the added benefit of making the unit last longer, which is something we can all get behind. 
Key Features:
2000W
 2 x AC outputs 
2 x USB ports 
Aluminum heat sinks 
LCD display 
Ultra-silent fan 
Specification:
Brand

Krieger

Model

KR2000-12

Weight

7 Pounds
Very powerful 
USB ports for charging 
Runs cool and quiet 
Not the most durable unit 
Power Inverter For Cars Buying Guide
What Are Power Inverters For Cars?
Power inverters for cars are devices that you can use to convert DC current to AC current. Considering your car runs using Direct Current (DC) but smaller devices like your smartphone or tablet us Alternating Current (AC) you need a power inverter to convert this current if you want to use your car to power or charge.
Be careful not to get confused Power Inverters with Power Converters, which do the opposite of an inverter by reducing AC voltage to the 12 to 25 volts used with DC.
Features To Look For In Power Inverters for Cars
Before you decide which of the best power inverters for cars are the right one for you, make sure to check out this useful guide of the key features to think about.
Power Rating  - The higher the power rating (in watts) the more juice you will be able to provide to your devices. Most power inverters offer between 100 and 3000 watts, and the majority of users won't need anything more.
To put it into perspective, 300 watts can power a TV, so if you just need a power inverter for charging smartphones, you don't need anything larger than this. You might need to power larger appliances, though, so if so, take a look at more powerful options.
Number of Outlets - More outlets increases convenience, but it also means it will spread the power supply across all outlets that are in use. Most inverters offer both AC outlets and USB ports to give you options for charging multiple things at once.
USB Ports - Speaking of USB ports, most devices offer 2 ports, but some provide four. It all depends on the manufacturer. These are convenient, as they allow you to power larger appliances that are not USB-ready while also charging phones, tablets, and laptops.
Connectivity - Most inverters will connect to the cigarette lighter port, but whether this is what you need will depend on the intended purpose of the inverter, and also the maximum power output of the lighter port, and anything that's too large could cause a short circuit.
More substantial power inverters do not have the lighter connection, and it would be too difficult to attach anyway considering the size. In instances such as this, you'll need to connect the inverter directly to the car's battery. Make sure there is a reverse polarity alarm to ensure you attach the ends to the correct place.
Cable Length and Materials - Cable length may not seem that important compared to other options, however, there's nothing worse than buying something and realizing it won't fit where you want it to because the wire is too short. Likewise, you don't want to clutter up your car with an extra-long cable, as this could become a hazard. Think about where you want the inverter to go, and then look at options with that cable length, but also allow for a bit of give just in case.
The materials used for the casing should be durable and lightweight to make them easier to handle. However, you also need to ensure they do not heat up too much and damage the casing.
Safety - There are a few key safety features to look out for when shopping for a power inverter. These include automatic shutdown, built-in surge protection, soft start tech, and cooling fans.
When combined, these features prevent overheating and overloading, which could damage your car, the ports, or worse.
Remote Control - Remote controls are useful, but not essential, and while some options come with remote controls, not all of them do. They can be convenient, but don't get too swept up in the fact that you need one, because most of the time you won't, especially if you are driving at the time.
Price - There is a wide, but not too wide price range when it comes to power inverters, but typically this is purely because of the features offered. Basic power inverters are cheap enough, with many being less than $20 and they provide a simple charging solution for road trips. However, those with more substantial features, such as jump starting will cost more. It's all about what you need from a power inverter.
Warranty - While most power inverters are not too expensive, it's still beneficial to look at the warranty agreement before purchasing. This is because you are working with electronics which despite being mostly foolproof, there's always the chance that something could go wrong.
If you plan on using your inverter regularly, then a warranty is essential, and even if you don't then at least you can have the confidence that you will be covered following any issues should your inverter malfunction.
Types Of Power Inverters For Cars
Modified Sine Wave - A modified sine wave inverter uses a more straightforward process compared to a pure sine wave. However, despite this relative simplicity, it is not something you find often with modern technology. Modified sine wave inverters are not ideal for sensitive devices like laptops, and anything with microprocessors could overheat if exposed, so keep this in mind when shopping around.
Pure Sine Wave - A pure sine wave inverter generate clean waves as opposed to the more square waves of their modified counterparts. These may be more expensive, but it will be better in the long run for your devices and accessories. They are better for smartphones and experience less risk of shutting down.
Sources:
Power A Laptop Of TV With A Car Power Inverter - The Family Handyman
Sign Up Now
GET THE VERY BEST OF GEARHUNGRY STRAIGHT TO YOUR INBOX