Best Car Air Fresheners In 2022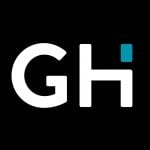 This product guide was written by GearHungry Staff
Last Updated
February 11, 2020
GearHungry Staff
GearHungry Staff posts are a compilation of work by various members of our editorial team. We update old articles regularly to provide you the most current information. You can learn more about our staff
here
.
GearHungry may earn a small commission from affiliate links in this article.
Learn more
Your car can get funky. Spilled coffee, sweat in the cloth seats, humidity and moisture getting trapped in the corner of your rear windshield. There's a lot that can go wrong, but you don't have to sit with that stench on the way to work every single day. It's not exactly setting the mood for a productive time, is it?
You need a car air freshener, my friend, and you need one fast. Thing is, those bright red pine trees that smell like strawberries don't last for long. Gas station car fresheners don't do the trick, and they burn out super fast. We've got some more long-term solutions for you to really tackle this thing head on, and bask in the scent of something a little sweeter on your daily commute.
The Best Car Air Freshener
Febreze 13 Car Air Freshener Clip Set
You already have Febreze odor eliminator in your home, why not bring it out to the car? Febreze 13 Car Air Freshener Clip Set gives you a total of five months or 150 days of freshness in your car. Just clip them on to the vent, and keep it on the lowest setting to extend the life a little bit more. Included in your pack is a heavy-duty 2X freshener that's designed to cut through and eliminate stubborn odors in your car, like smoke and food smells.
This set is only available in their most famous fresh linen scent; there are no exotic aromas available. It does a 50/50 mix of adding a nice, fresh scent to your car and removing the scents that already exist in it, to bring you a balanced and comforting experience. Just be sure to follow the instructions so you can accurately remove the film from the back of each gel pack. 
Key Features:
Five clips per set
Lasts for 30 days per clip, 150 days per pack
Includes one Heavy Duty clip for odor elimination
Specification:
Brand

Febreze

Model

13

Weight

1.6 Ounces
Little Trees Hanging Car Air Freshener
Little Trees Hanging Car Air Freshener is a spin on the classic mirror-mounted, hanging car air freshener. They need to actually hold a good scent in order to be effective, so those gas station ones that smell like strawberries need to go. Little Trees gives you their Black Ice scent, which fills the car and remains fresh for about one week before the scent gets less intense. It's still there, it's just now become a little more subtle.
In this pack, you get six separate packs, each with four fresheners in them. That's about 18 weeks per pack or a little over two years. Yeah, two entire years of a fresh-smelling car for a super low bulk cost. We came into this review expecting window hanging fresheners to be towards the bottom of the list but based on the deal and the great scent, it's a no-brainer: these are excellent. For more amazing products for your car, check out our selection of the best car vacuum cleaners.
Key Features:
Comes six to a pack
Lasts for about 18 straight weeks per pack
Unique scents approved by the IFA (International Fragrance Association)
Specification:
Brand

Little Trees

Model

U6P-60155

Weight

2.88 Ounces
Alright, now this is cool. See this pad? You hang it over your headrest so that it's visible from the back (meaning your passengers get a full blast of the scent), and this freshener sucks all the odors out of the air. PURGGO Car Air Freshener just leaves behind a clean smell, nothing like mango or fresh linen.
That's because it's an all-natural solution. It utilizes bamboo and activated charcoal to suck up all the odors in your car, trap them, and just leave behind a fresh scent. There's no refills, and no reason to even have to check this throughout the month. Once the bamboo fibers and charcoal have basically had their run, you just dispose of this, and it's fairly eco-friendly at the same time. Here's the beauty of this one-and-done solution: it lasts for a straight year. Yes, that's right, you just hang it over the back of your driver's seat, and forget about it. The nylon rope is narrow, so it clings to the metal rods in your headrest and doesn't irritate your neck when you lean back. If you ever get into ridesharing for some extra cash, this keeps your car fresh as can be. You may also be interested in some of the best de-icers from our list, so check them out.
Key Features:
Lasts for one full year
Absorbs smoke odors and other scents trapped inside your fabrics
Uses bamboo and charcoal for a proven, natural method of blocking odors
Specification:
Brand

PURGGO

Model

PGCAR02

Weight

12.8 Ounces
California Scents Spillproof Can Air
Can fresheners are great, because you can just slip them away somewhere and let them do their thing. The problem with that is that most cut-rate can fresheners leak, and leave oil stains on your interior (sometimes even leather). That's not what you want. California Scents makes sure that isn't going to happen. Their leak-proof lids make it easy to just set and forget, ensuring that even if you got into a fender bender and this thing when flying, that you're not going to find it spill out anywhere.
In total, you get a dozen cans for a pretty decent price. Each are set to last for 60 days, meaning you get two full years of great-smelling aromas. Simple put this in the door compartment of your driver or passenger side, and let it do its thing. If you fall in love with these cans and scents, the good news is you can use them anywhere you want—in your closet, your guest room, or the walk-in. Our guide to the best car gadgets features some awesome devices for your car, so check them out.
Key Features:
12 containers, each lasting for about 60 days (two-year supply)
Spill-proof design means you won't end up with oil stains
Total of 18 oz fragrance/scent berteen all cans
Specification:
Brand

California Scents

Model

E300919400

Weight

1.6 Pounds
Ozium Smoke and Odor Eliminator Gel
Need something heavy-duty? Sick of your car freshener oil evaporating because your car gets 115°+ F during the summer months? Ozium Smoke and Odor Eliminator Gel is about as heavy-duty as it's going to get, and they do a fantastic job at keeping things under control.
Using a heat-resistant gel, Ozium remains even when your car gets boiling hot. If anything, the scent is more prominent when you get into your car, but it still lasts for its two-month run that the packaging states. Each can is two months, so eight months in total for this four-pack. That's not as much time-to-cost ratio as other fresheners, but Ozium remains when others don't. Much like with the California Scents pack we just reviewed, you can get creative and place these cans in other places around the house if you wish. Personally, I keep one in my trunk next to where I put my gym bag.
Key Features:
Four pack of can-style car fresheners remove odors like smoke
Lasts for about two months per can (8 months total)
Gel is heat-resistant; won't melt during summer
Specification:
Brand

Ozium

Model

804281-4

Weight

1.3 Pounds
Chemical Guys Air_301 Air Freshener
Chemical Guys Air_301 Air Fresheners are not aerosols, but they are wicked awesome. This three-pack of various scents by the Chemical Guys gives you the chance to experience a new aroma every other day. Each spray lasts for about 48-72 hours once released from the bottle, and if you space it out appropriately, each bottle will last you for four months.
That's one year of a blend between natural leather, new car, and Smell of Success (their most unique aroma so far). It keeps things interesting, for sure. While the spray is best used on upholstery seats, you can spray it on your floors and ceiling cloth if you wish. The blend of chemicals used in these bottles don't leave stains or water impressions on your interior, no matter how old your car is. If you're not ready to commit to these three 16 oz bottles (48 oz in total), then that's okay—you can get the same great scents in a three-pack of spritzer-style sprays. It gives you enough to test out each scent for a while and see if you like them but doesn't make you commit to the cost of the full pack of 16 oz bottles. You may also like some of the best car waxes from our list, so be sure to check them out.
Key Features:
48 oz of total spray
Lasts for 48-72 hours per spray (about four months per bottle)
Includes three different scents to keep things fresh
Specification:
Brand

Chemical Guys

Model

AIR_301

Weight

3.65 Pounds
Bigfoot Air Freshener Pine Scent
Come on, admit it; Bigfoot looks adorable. This hilarious little Sasquatch air freshener basically smells like you're walking through a pine forest and your nose is on hyperdrive. It's not that standard pine scent like when you bring in a Christmas tree at the beginning of December—it's something richer than that.
Bigfoot Air Freshener Pine Scent is a 5" tall air freshener, which is a bit larger than most. That's because it gives you a little bit of extra oomph with its longevity. While it's a lot for a single air freshener, it stays potent for about two months, and the entire piece lasts for about three before the scent is gone. Even then, it still helps to keep your car smelling neutral. It would make a nice useful gift for car lovers.
Key Features:
Potent woodsy aroma
Available in single or triple packs
Hilariously looks like Bigfoot hanging from your mirror
Specification:
Brand

Accoutrements

Model

12303

Weight

0.64 Ounces
California Car Scents and Fragrances
After using their last batch, we had to give California Car Scents and Fragrances their variety pack a little test. These scents come in a diverse range of about eight different cans, giving you a new scent to try every two months. There are five cans of their main scent, and then it diversifies from there on out.
Much like their other canisters, these come with a completely spill-proof design. No oil stains, no mishaps or tipping at all. That's because it's a concentrated gel block that gradually dissolves into the air, so there's no concentration of pure, liquid oil to be worried about. Each can is 1.5 oz and comes with an adjustable scent lid. If you use the medium setting, you'll be able to get full use out of the average sixty-day can lifespan. In total, that means you're getting 18 oz of diverse scents, and a two-year run on your bulk purchase. Set these, and forget all about them. I put one in the unused cup holder in the back of my center console. Out of sight, out of mind. For more useful products for your vehicle, check out our guide to the best car GPS navigation systems.
Key Features:
18 oz in total between a dozen cans
Two-year supply for a low cost
Spill-proof canisters don't leave oil stains
Specification:
Brand

California Scents

Model

CCS-1207CT

Weight

1.44 Ounces
Yankee Candle Car Vent Stick
Yankee Candle made it towards the bottom of the list for a good reason. The scents they offer? Outstanding. You've been in their stores, you know how good their candles are. They have Bahama Breeze, Black Cherry, Summer Storm, Macintosh, Leather and more—there's well over a dozen tantalizing aromas to try.
You get four sticks in a single pack of Yankee Candle Car Vent Sticks. They clip right onto your vents, and after that, it's just a matter of letting them run their course. They're down here on this list because they only last for about two weeks at a time, so you get about two months out of a single pack. The scents are outrageous and powerful, but you need to weigh that against your aroma sensitivity, and how much time you actually spend in your car to justify the cost. They only take a few seconds to apply to your vents right out of the package, and as a fair warning, once you try one you're going to be hooked and looking to try more.
Key Features:
Two weeks of fragrance per stick
Clips onto your vents (takes 5 seconds out of the package)
Available in dozens of unique, potent aromas
Specification:
Brand

Yankee Candle

Model

1207036

Weight

0.96 Ounces
Car Freshener Buying Guide
Features To Look For In Car Fresheners
Scent - This one is big. Your olfactory receptors reside in the millions, all in one concentrated area of your body. Some of us are born with anywhere from two to six million olfactory sensors, which is biologically why some of us are more affected by certain aromas or scents. If you're someone who can smell when someone hasn't brushed their teeth, even though you're across the room, then you know exactly what I'm talking about. You're particular about scents, so get something that's subtle, but pleasant (and avoid lavender as it can put you to sleep).
Duration - How long is it going to last? Clip-ons tend to last for up to thirty days, aerosol cans might last twenty-four hours if you're lucky, mirror hanging fresheners typically last fourteen to twenty-one days, as do plug-in models. It all depends on the size, the brand, the settings, and how often you actually use them. If it's a clip-on model we're talking about, the more air you blow out of your vents, the more you're using it up.
Ingredients - Ingredients are important. You want to avoid perfumes (which are not the same as aromas), since they don't last for long. Some brands are going to have proprietary information regarding their scent composition, but generally, they will list allergens and known aggravators.
Multi-Packs - Find the right scent for you, but there's just not enough of it? Buy in bulk right from the get-go to get started, so you can pay less per freshener, and have a constant supply of excellent scents for your car. Look for bulk deals, and you'll thank yourself later.

Types Of Car Fresheners
Aerosol Canisters - Simple spray cans that blanket the car in a pleasant aroma. These should only be used if they also include a deodorizing agent, so you can actually eliminate the source of any bad smells in your car. You don't want perfume in a can; you want something that you'll be able to smell for longer than five minutes.
Vent Clip-ons - Put quite plainly, they clip onto the vent. These usually have a dial or lever that lets you choose from three to five different settings. These settings are just the size of the ventilation slits, which can change the total output of the freshener.
Mirror Hanging Fresheners - You know them, you might even love them; the good old fresheners that hang from your mirror. These do work, but they usually don't have the longest life span, so choose wisely. Thankfully, they tend to come in large packages
Plug-ins - These plug into the port on your car charger/cigarette lighter, and use heat to warm up the oil in a glass basin. This is fairly unstable in terms of longevity, but on average, you have about 14 to 21 days before they run out. Oils are a lot stronger than aerosols or mirror hanging fresheners, which can be a good thing, but if you have an overly sensitive nose, then this might be a bit much.
Cans - You open these, stick them somewhere or rest them somewhere, and let the scent envelop you. Cans are a hands-free way to add aromas to your car, and can last for about two months at a time. Just be sure that you don't put them somewhere that you're not going to find them again. Don't do what I did, and stick it under the center console near the vent fan.
Sign Up Now
GET THE VERY BEST OF GEARHUNGRY STRAIGHT TO YOUR INBOX