Last updated:
14 Oct 2020
10 Best Car Gadgets (Review) in 2021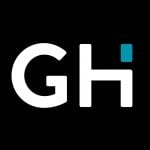 This product guide was written by GearHungry Staff
Published
September 18, 2018
Little tidbits of tech that make your life amazingly easier. Well, that guy ahead that's cut you off for the third time isn't helping you feel relaxed, but these efficient car gadgets and car accessories are here to turn your ride into a paradise on wheels. We've selected the best assortment of auto accessories to make that commute just a little more enjoyable, and enhance your weekend ride to blow off steam. Let's jump into the must-have car accessories that you didn't know you needed.
The Best Car Gadget
Car Gadget Buying Guide
You've got the wheels, but now it's time to throw in the best car gadgets that enhance your ride. We took a good hard look at dozens of items, but in the end, only ten made the cut. If you're eager to find out what we used as criteria to whittle down our selection, keep on reading.

How We Chose Our Selection of Car Gadgets
Function - Well, if it didn't serve a unique function, it wouldn't have made it on the list, now would it? We took a look at varying things you might need while you're on the road, so you can get a feel for exactly what your car is capable of with a little bit of gadgetry.
Quality - Quality comes in the form of associated materials, electronic capabilities, wireless connections, and a lot of it came down to user reviews.
Brand - We chose from top-notch brands like Anker and YI, so you don't have to browse around for "better quality" items in the same space. When we knew what types of products we wanted on this list, we combed through the lot of them and pulled out one winner from each pile.
Reviews - The bread and butter of the internet, the final check before you commit to a purchase. User reviews aim to give you unbiased feedback on multiple items, though sometimes, and especially with electronics, half the people don't know what they're doing and go about it all wrong, giving negative ratings when they don't understand their purchase. After all, that's why you come to Gear Hungry, for a fair stance.
Price - Price will reflect every financial decision, no matter how much you need or want something. We stuck to a low-tiered price range, save for a couple of items on this list. Our aim is to keep green in your pocket and enjoy the open road with a little more safety, a little more clarity.

Car Gadget FAQ
Q: What is a Car Gadget?
A: Car gadgets are designed to optimize your driving experience. Some prevent maintenance issues from cropping up, others prevent you from getting pulled over (hands-free devices and mounts), while others simply add value and entertainment to your car. Car gadgets are electronic pieces of equipment that make your driving experience wholly better, from top to bottom.
Q: Why are Car Gadgets Useful?
A: You're already in the car, and it's eating up your time. Whether it's a commute to work, or you're stuck visiting the in-laws out of state, you could do with a little spice while you're behind the wheel. Some of these help with entertainment, some of them prevent problems from occurring, but they all serve a different purpose in your car.
Your goal is to optimize your environment and get the most out of your ride. If you're not a fan of unpleasant surprises like popped tires or speed traps that you've noticed one minute too late, a few car gadgets can augment your ride, and keep you fully aware of everything that's going on around you, even if you can't see it with your own eyes. Putting you8r faith in these small yet powerful pieces of tech can save you in the long run.
Last but not least, doesn't everyone want to be more efficient? You'll pay less on repairs and unexpected mishaps, you'll be able to have better control over your phone and hands-free, voice-activated features. Want to find a close-by drive-in without stopping the car and peering on your phone? Boom, done. They make your life a little easier.
The best!
Gear, gadgets & stuff for men
Straight to your inbox