Best Car Gadgets in 2022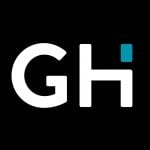 This product guide was written by GearHungry Staff
Last Updated
September 18, 2018
GearHungry Staff
GearHungry Staff posts are a compilation of work by various members of our editorial team. We update old articles regularly to provide you the most current information. You can learn more about our staff
here
.
GearHungry may earn a small commission from affiliate links in this article.
Learn more
Little tidbits of tech that make your life amazingly easier. Well, that guy ahead that's cut you off for the third time isn't helping you feel relaxed, but these efficient car gadgets and car accessories are here to turn your ride into a paradise on wheels. We've selected the best assortment of auto accessories to make that commute just a little more enjoyable, and enhance your weekend ride to blow off steam. Let's jump into the must-have car accessories that you didn't know you needed.
The Best Car Gadget
WUTEKU Magnetic Car Dash Flat Mount
The WUTEKU Magnetic Car Dash Flat Mount is a truly awesome car gadget. Everyone that owns an older car will know the pain of not being able to properly mount your phone. This product solves the issue, so you don't have to worry about your phone sliding around everywhere.
Using 3M VHB strips, you attach two magnetic strips – one to your phone and one to the dashboard. The strips each have six Hexdymium magnets, which makes them super strong. You don't need to worry about your phone slipping off. Then, when you get in the car, you just need to place your phone on the magnet with one hand. It's much easier to use than a suction cup phone holder. Plus, it's even strong enough to hold a tablet if you need a bigger screen for directions.
Key Features:
Holds phones and tablets 
Attaches uses 3M VHB strips 
Six Hexdymium magnets
Ultra-thin 
Lightweight 
Specification:
Brand

WUTEKU

Model

5060494270438

Weight

2.47 pounds
Escort iX Long Range Radar Laser Detector
Nobody wants their road trip interrupted by a speeding ticket. Your wallet isn't exactly going to thank you later, either. Escort iX Long Range Radar Laser Detector helps you identify potential bogeys for up to 3/4 miles away, and has a fairly good tracking system so you're not just detecting supermarket door k-bands. Hardwire this into your car, and you'll be good to go.
The installation process is a bit tricky, but this handy radar scanner keeps you ahead of the curve. For the daily commuter, if you're traveling through a new state and not sure what to expect, you need detection capabilities to give you a helping hand. There's nothing better on the market than the Escort iV for long range scanning and security. Make sure you use some of the tech cleaning products from our list to keep this device nice and clean.
Key Features:
Determines police scanner activity up ahead, up to 3/4 for reliability
Free annual updates on speed trap technology
OLED display
Specification:
Brand

Escort

Model

1220044-1

Weight

1 pounds
iOttie Easy One Touch Dashboard Phone Mount
In case you weren't aware, it's illegal in pretty much every state to even have a phone conversation while you're driving. It doesn't matter if it's an emergency, you will get pulled over. iOttie Easy One Touch Dashboard Phone Mount beats all those garbage ones you've seen on 3:00 AM commercials, because it actually maintains your phone at high speeds and rickety bumps, no matter what model you're rocking.
You get a nice rubber ring around the logo to keep your phone where it's supposed to be, as well as a high powered suction cup (one-time use only). If you're worried about checking Google Maps while you're driving or just simply want to hang up from a phone conversation, this turns and mounts to your preferred view with ease.
Key Features:
High-quality dashboard suction cup never falters
Adjustable viewing for Google Maps view or to end a conversation
Firm rubber ring to keep your phone in place
Specification:
Brand

iOttie

Model

HLCRIO125

Weight

3.2 ounces
Bactrack Professional Breathalyzer
We don't have to say it, everyone knows that drinking and driving is terrible. This is a way to prevent yourself or your friends who love to drink from making a terrible mistake, something to keep them grounded in the moment and realize, "I have had too much to drink, this is not okay."
This is cleared by the FDA to provide police-quality results with accuracy, so you can make a smart decision in the heat of the moment. Simple single button operation, contours to your hand, and you're off – test yourself, bring Bactrack Professional Breathalyzer in with you to the bar to know when you've had enough.
Key Features:
Police-grade readings that are fully accurate
Simple single push button operation
Cleared by the FDA
Specification:
Brand

BACtrack

Model

BT-S80

Weight

5.6 ounces
Have you seen the news lately? Half of the videos circulating are all from dash cams, and not just on police cars. You can never be too careful in today's world of information overload, which is why you need to strap yourself in with a mirror dash cam. YI Mirror Dash Cam has two cameras, once that's front-facing with 1080p recording quality, and a cabin-facing one at 720p (which is more than you'll ever need in a small space like this).
On top of that, you get an LCD touchscreen display to coordinate your settings. This can be within 21.5 feet of your phone and still connect to the YI app to send recordings to your preferred storage space. Best of all? It's extremely inexpensive and offers peace of mind alongside security. In some states, having one of these can even lower your monthly insurance premiums. By far, one of the best car gadgets you can get. This is a perfect gift for car lovers.
Key Features:
Records in 1080p (front-facing) and 720p (driver-facing)
Built-in Wi-Fi feature connects to the YI app
Works from temperatures of 14 F to 140 F
LCD touchscreen in 16:9 aspect ratio
Specification:
Brand

YI

Model

C1C

Weight

2.2 pounds
Cooluli Mini Fridge Electric Cooler
Keep your lunch cold on the way to work, or flip it to hot to maintain that soup's temperature until it's time to eat. Whatever your use is, we can sympathize with "enjoying" food you've brought from A to B when it's far too gone from the desired temperature range. Cooluli Mini Fridge Electric Cooler is able to keep food warm past the food safety standard setting, being over 140 F (warmer can go up to 144 F).
This cooler also comes with an AC//DC adapter, so you can drag it from the countertop in the morning, and throw it right into your car. Switch it to the USB port, and you're good to go. The entire thing is energy-efficient, especially when you slide this one-of-a-kind tool into eco mode. As one of the best car accessories for men who have a long day ahead, you can't deny the uses you're going to get out of this.
Key Features:
Stores up to six cans at once
Able to switch from hot to cold
AC/DC adapter means you can keep your food cold on the counter, unplug it, and bring it out to the car and plug into a USB slot
Energy-efficient thermoelectric cooling system
Specification:
Brand

Cooluli

Model

CMF4LW

Weight

4.85 pounds
Roav Viva Alexa-Enabled Car Charger
Now, this is cool. She's not just in the Echo anymore, Alexa can be in your car with you. Just tap the microphone icon, ask her for directions, a local sub shop, anything you can think of, and she'll give you a helping hand. If you've got your phone plugged into the fast-charging USB 3.0 outlet, you can have her take control and make/answer phone calls for you.
Alexa-enabled technology is usually expensive, but Roav Viva is a company by Anker, and we already know how much value they want to give to you. That being said, there's a 12-month warranty with this, as well as a 30-day money-back guarantee. Though we don't think you'll find a reason to return one of the best car gadgets ever to grace your dashboard.
Key Features:
Full use of Amazon Alexa at your fingertips
Use voice commands to get directions or local coffee shop locations
Simply tap to mute and unmute
High-speed USB 3.0 charging
Includes a 12-month warranty and 30-day money-back guarantee
Specification:
Brand

Roav

Model

AK-R5141113

Weight

6.9 ounces
Feel like the tech in your car is falling behind? Don't worry, you don't need to go out and buy a brand new car. Just buy the Echo Auto and you've got the power of Amazon Alexa in your car. It connects to your car through the auxiliary input and to your phone through Bluetooth, allowing you to control your in-car music hands-free. You can play from Spotify, Apple Music, Amazon Music, and an endless stream of digital radio stations. 
The Echo Auto comes with a vent mounting kit, so you can securely attach it to your car. It also has eight built-in microphones, so it can hear you over road-noise, the AC, and even when you've got the music turned up. Some users have complained that the Bluetooth connection isn't up to scratch but at least it's better than listening to the AM/FM radio. 
Key Features:
Connects via aux port
Includes vent mount 
Eight in-built microphones 
Control music, make calls, set reminders, and more
Specification:
Brand

Amazon

Model

Echo Auto

Weight

1.6 ounces
Car Gadget Buying Guide
You've got the wheels, but now it's time to throw in the best car gadgets that enhance your ride. We took a good hard look at dozens of items, but in the end, only ten made the cut. If you're eager to find out what we used as criteria to whittle down our selection, keep on reading.
How We Chose Our Selection of Car Gadgets
Function - Well, if it didn't serve a unique function, it wouldn't have made it on the list, now would it? We took a look at varying things you might need while you're on the road, so you can get a feel for exactly what your car is capable of with a little bit of gadgetry.
Quality - Quality comes in the form of associated materials, electronic capabilities, wireless connections, and a lot of it came down to user reviews.
Brand - We chose from top-notch brands like Anker and YI, so you don't have to browse around for "better quality" items in the same space. When we knew what types of products we wanted on this list, we combed through the lot of them and pulled out one winner from each pile.
Reviews - The bread and butter of the internet, the final check before you commit to a purchase. User reviews aim to give you unbiased feedback on multiple items, though sometimes, and especially with electronics, half the people don't know what they're doing and go about it all wrong, giving negative ratings when they don't understand their purchase. After all, that's why you come to Gear Hungry, for a fair stance.
Price - Price will reflect every financial decision, no matter how much you need or want something. We stuck to a low-tiered price range, save for a couple of items on this list. Our aim is to keep green in your pocket and enjoy the open road with a little more safety, a little more clarity.
Car Gadget FAQ
Q: What is a Car Gadget?
A: Car gadgets are designed to optimize your driving experience. Some prevent maintenance issues from cropping up, others prevent you from getting pulled over (hands-free devices and mounts), while others simply add value and entertainment to your car. Car gadgets are electronic pieces of equipment that make your driving experience wholly better, from top to bottom.
Q: Why are Car Gadgets useful?
A: You're already in the car, and it's eating up your time. Whether it's a commute to work, or you're stuck visiting the in-laws out of state, you could do with a little spice while you're behind the wheel. Some of these help with entertainment, some of them prevent problems from occurring, but they all serve a different purpose in your car.
Your goal is to optimize your environment and get the most out of your ride. If you're not a fan of unpleasant surprises like popped tires or speed traps that you've noticed one minute too late, a few car gadgets can augment your ride, and keep you fully aware of everything that's going on around you, even if you can't see it with your own eyes. Putting you8r faith in these small yet powerful pieces of tech can save you in the long run.
Last but not least, doesn't everyone want to be more efficient? You'll pay less on repairs and unexpected mishaps, you'll be able to have better control over your phone and hands-free, voice-activated features. Want to find a close-by drive-in without stopping the car and peering on your phone? Boom, done. They make your life a little easier.
Sign Up Now
GET THE VERY BEST OF GEARHUNGRY STRAIGHT TO YOUR INBOX