Best De-Icers In 2022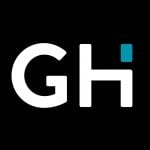 This product guide was written by GearHungry Staff
Last Updated
May 31, 2019
GearHungry Staff
GearHungry Staff posts are a compilation of work by various members of our editorial team. We update old articles regularly to provide you the most current information. You can learn more about our staff
here
.
GearHungry may earn a small commission from affiliate links in this article.
Learn more
The process of de-icing involves the removal of ice, snow, or frost from any surface. This is a necessity for individuals located in cold countries or areas that receive tons of snow. If you wish to remove snow or frost from your window, your best bet will be a de-icer spray as these work well with glass. These devices have been carefully formulated to aid in the swift removal of snow, frost or ice from your windows, windshield and even your side mirrors. When things start to get excessively chilly, the de-icer works to break down ice efficiently enabling you to accelerate your morning routine. If you're in the market for the best de-icers, the below list offers further information.
The Best De-Icer
CRC 125-05346-3 Blue & White De-Icer Spray
Winter can be a nightmare for car owners because of the constant snow that fills up motorways and inadvertently makes movement difficult. Moreso, it becomes even more unbearable when too much time is spent scraping ice (which had formed overnight) off your vehicle before you set off for the day. As normal as this might sound, wouldn't it be easier using a product that dissolves ice faster – with almost no effort? Of course, it would! And that is why it is vital to have a de-icer car spray handy in these situations.
That said, the first de-icer car spray on our list is the CRC 125-05346-3 Blue & White 3-Pack Ice-Off Windshield DeIcer. This Blue and White bottle is a weapon against stubborn ice stuck on your windshield that only causes delays. Once applied, the result remains the same – the ice (snow or frost) melts away quickly. What's even better; this product doesn't freeze in the container despite the cold temperature. However, it has been strictly formulated for outdoor use, specifically, for motor vehicles, metals, and glass, and is not suitable for domestic use. Nevertheless, it is easy to use, very affordable, and lightweight (at 2lb). Furthermore, this de-icer spray can be used on all types of windshields and vehicle surfaces without leaving horrible marks patches.
Key Features:
Affordable and very pocket-friendly
Works on both glass and metal surfaces
Melts ice, snow, and frost at lightning speed
Easy-to-use spray function and mild on car paints
Specification:
Brand

CRC

Model

125-05346-3

Weight

2 Pounds
Prestone AS244-6PK Windshield De-Icer
No matter how nice we talk about ice and snow in the winter, this is the time of the year our vehicles suffer the most. Stationary and parked cars are often drenched with snow, which eventually turns to ice, if not quickly cleared. However, thanks to de-icers car sprays, which have become a must-have, driving in the winter can be a breeze and the Prestone AS244-6PK Windshield De-Icer comes highly recommended. A highly effective de-icing product, the Prestone Windshield De-Icer melts ice in no time, thanks to the methanol contained in its formula. It not only protects the car's windshield from refreezing but also other parts of the car. When applied to car door locks, or any other part of the car's surface, it ingenuously works to dissolve ice without affecting the car's paint.
And as this product also comes with a scraper with a polycarbonate blade, this further adds credence to its toughness. Furthermore, it is sold in a pack of six, making it an all-round affordable option. With all these features and more, it should be a question of "when" and not "if" you will be making a purchase.
Key Features:
Quickly melts ice due to high methanol content
Concentrated methanol ice-melting formula
Reduces dangerous re-freeze
Built with a polycarbonate blade ice-scraper top
Specification:
Brand

Prestone

Model

AS244-6PK

Weight

6.33 Pounds
SPLASH Windshield Trigger Spray De-icer
Meet the Splash Windshield Trigger Spray. This is a de-icer with a difference. Designed as a user-friendly product, this windshield de-icer features a trigger sprayer that is easy to operate at any time. Using this on your glass, windows, or windshield prevents and reduces the need for scraping, which can damage your automobile. It works like magic, melting all ice away like butter in a hot pan. The Splash de-icer can be applied on your wiper blades and windshield without effort, and it will do its magic just as expected. We recommend this unit as the ideal formula for everyone located within chilly areas. As it helps you to save time and also keeps your vehicle looking good and damage-free.
The Splash De-icer has many competitors on the market, but its functionality and affordability have won it many loyal customers. It is a product that is also known to last a lifetime even with regular usage since a single spray can go a long way. This spray de-icer comes in a pack of three spray bottles with each having a 96-ounce capacity. In applying this product, you're advised to turn on your defrost to allow for heating of your windshield, before the product is sprayed and your wipers run. This process ensures a flawless melting occurs without any casualty and damages. The Splash de-icer is the answer to your defrosting prayers. It is the best product we will ever recommend to you and also the most sought after product on the market today. Make sure you also check our guide to the best car waxes.
Key Features:
Comes in a trigger sprayer bottle
Saves the cost of buying an additional sprayer
Very easy to use and lightweight – weighs 6lb
Saves time and effort as no scraping of ice is needed
Specification:
Brand

SPLASH

Model

073926346323

Weight

6 Pounds
Penray 5216 Windshield Spray De-Icer
Penray has come up with an almost perfect solution to completely remove ice trapped on windshields and wipers. This chemical substance, known as the Penray 5216 Windshield Spray De-Icer, both prevents and attacks the formation of frost. It is perfect for adverse cold weather conditions and has been engineered to work as a spray that won't freeze regardless of the temperature. What's more, many professional garages opt for this master class product from Penray and if you live in a cold region where you occasionally encounter frozen locks on your windshields, this de-icer car spray effectively thaws them out.
A notable feature of this product is that it is suitable for all car body finishes and poses no risk to painted rubber components as well. No doubt, the widely acclaimed de-icer, which weighs around 14.7 ounces, is a brilliant option. It comes carefully packaged in an aerosol can and despite its jaw-breaking features, remains pretty affordable. Of the entire de-icer car sprays available in the market, this product is certainly one to consider thanks to its ability to thaw ice easily and an instant. This saves time and effort you would have spent scraping at the frozen ice – not forgetting those actions could be potentially dangerous to your windshield.
Key Features:
Thaws frozen ice locks
Melts ice in an instant
Suitable for all types of car finishes
Sprays well under adverse cold conditions
Specification:
Brand

The Penray Companies

Model

5216

Weight

14.7 Ounces
CRC 05346 12 Ounce Ice-Off Spray De-Icer
The winter season comes with a lot of chilly moments, frost and snow that can be both lovely and mighty annoying. When ice settles on your windshield, it causes many problems with your vehicle. In these circumstances, it is possible to create your own de-icer with ingredients around your home. The safest option, however, is an already made de-icer. Our top pick product for the article is the CRC Ice-off spray, and an incredible de-icer formulated to melt all frost and snow on contact. It is well suited for use on your headlights, windows, locks and other parts of your automobile. This de-icer from CRC is known to be highly useful in sub-zero temperatures, which is why several individuals recommend it on many online review platforms.
A single purchase offers individuals 12 ounces of a highly effective de-icer for various usages whenever it is required. It comes in a spray can that is easy to store within your garage or workshop. The substances used in the formulation of this product are safe; thus, they don't harm either the user of the finish of your car. The CRC de-icer is adjudged our best choice for many reasons. Besides its optimum performance, this is a unit that is readily available to potential buyers for a very affordable price. It stands out from many competitors because of its user-friendly application, quantity, and effectiveness. If you have a loved one moving to any cold area, you can get the CRC de-icer as a housewarming gift for them during their housewarming party.
Key Features:
Dissolves ice on contact
Does not affect car finish
Can be applied onto headlights, automobiles, windows, and locks
Thaws frozen locks
Specification:
Brand

CRC

Model

05346

Weight

12.8 Ounces
Nextzett Eistau De-Icer Spray
We love the Nexzett Eistau De-Icer Spray for many reasons. This product has found its way to our list of recommendations thanks to its effectiveness and high-quality brand. The Nextzett de-icer features a formula invented by a seasoned professional to make the removal of frost and ice more manageable. It features the combination of smear-free and glare-free substances that ensure that your vehicle or other forms of the automobile is kept in a good state after all frost or ice is dispelled. Once this de-icer is applied to any part of your car, the process of scrapping becomes more natural, no matter the thickness of the ice.
The Nexzett Eistau de-icer is a non-harmful product which doesn't contain any toxic substances such as methanol or ammonia. It is considered one of the safest windshield de-icers around, and as such, it comes highly recommended by different vehicle owners and health enthusiasts. The next time you need to do away with ice, snow or frost from your windows or windshield, think no further than the NextZett de-icer, as this product works all the magic you'll ever require to make your day better, more accessible and stress-free. You can recommend this product to friends and family within chilly zones, to take the stress off creating their own de-icers. 
Key Features:
Easily removes all ice
Glare and smear-free
Makes scraping thick ice quick and straightforward
Won't harm chrome or paint
Specification:
Brand

nextzett

Model

94061215

Weight

15.2 Ounces
Rain-X Barjan De-Icer With Scraper
The Rain-X-De-Icer is a new, ice melter that is changing the standard of de-icer formulation around the world. This ice melter is known to cut through snow, ice or frost effortlessly in an instant, thanks to its unique Rain-X Glass Treatment. This treatment is unique to the Rain-X de-icer thus, its effect cannot be experienced with any other product. Using this product on your windshield makes it highly resistant to sleet, snow, and ice; therefore, increasing your safety as a driver by the improvement of visibility. The Barjan Rain-X melter is a user- friendly substance that doesn't require any special application techniques. It is sprayed directly onto the area affected and in seconds, can penetrate the thick layer of ice and snow thus brushing it away. 
Once this windshield de-icer is applied, it leaves an invisible coating that shields your windshield from future ice and snow encounters. Another benefit users of the Rain-X receive is that it prevents the occurrence of smearing and buildup while doing away with an unwanted glare. We can guarantee that once a purchase is made, you'll never turn back. The Barjan Rain-X ice scraper is well suited for use on your windshield wipers and exterior windshields of your automobile. Our handy guide to the best car bike racks features more great products like this. 
Key Features:
Cuts through frost and ice
Special Rain-X Glass Treatment
The after-coat makes your windshield ice repellent
Suitable for exterior automotive windshields
Prestone AS250 De-Icer Windshield Washer Fluid
Behold! Another marvelous product from the Prestone family. This Prestone AS250 de-icer is one of the best de-icers on the market today. This is a product that is engineered by a team of seasoned scientists and professionals to remove frost and light ice quickly. It is a swift and easy de-icer with countless positive reviews from existing customers around the world. Rigorous testing of this product has stated that it stands by its promise to melt ice quickly. This de-icer from Preston is the most economical windshield washer and is a product that's worth every penny you invest.
This ice melter is a yellow product which varies vastly from the favorite blue-colored stuff you're familiar with. It features a patented technology that has been through many testing sessions to ensure its productivity and effectiveness. With such a product in your home, waking up late to find snow on your windshield will do nothing to mess up your day. You will only need to spray your Prestone's washer fluid, wait for mere seconds and watch as all the ice melts away into nothingness. Why struggle to dispel snow and ice when you can make use of such an excellent product?
Key Features:
Quickly removes light frost and ice
User-friendly de-icer
1 gallon
Smear-free
Specification:
Brand

Prestone

Model

AS250

Weight

9.2 Pounds
McKee's 37 Frost Bite Ice & Snow De-Icer
Our story on de-icers ends with one incredibly useful product, the McKee's 37 Frost Bite Ice & Snow De-Icer. This product offers all users with 16 fluid ounces of greatness at a very affordable cost. Made for use on a wide range of surfaces, this de-icer works to de-ice your windshield with ease, with no long form of effort required from the users. It is a product formulated by professionals to increase winter safety and also to help save you time wasting creating your own ice melter, which may eventually damage the surface of your windshield. If you ever need such a product, look no further than McKee's.
We love this product for a myriad of reasons. Aside from the fact that helps us save time, especially when we have a busy day ahead, this ice melter is known to be one of the best lines of defense against winter weather. It is a product that can be kept in your car at all times to aid in the removal of ice and snow from your side mirrors, windshield, and windows quickly. The moment this product is sprayed onto your vehicle, every cold substance begins to melt and clear. The product also leaves behind a coating that prevents the future buildup of snow or ice during the winter weather. Love this product? Check out our review of the best car gadgets for our top picks. 
Key Features:
Universal
De-ices windshield
Minimal effort required
Increases winter safety
Specification:
Brand

McKee's 37

Model

MK37-910

Weight

1.2 Pounds
De-Icer Buying Guide & FAQ
How We Chose Our Selection Of The Best De-Icers
The selection of the perfect group of de-icers was done by our team of de-icer experts who are formula enthusiasts as well. They took many factors into consideration which helped them streamline the several existing products on the market into a simple list of only the most impressive brands.
Brand - In the world of de-icers, there exist a myriad of manufacturers, with each company promising something more productive and incredibly unique. The selection of all products on our list was made with a keen look at existing brands. We considered the veteran brands who have decades of expertise and know how in the formulation of highly effective ice melters and brands that are gradually making their mark in the industry, despite their young age.
Price - Some customers believe that products effectiveness and efficiency is highly reliant on its pricing, a notion others have come to know as false. The cost of de-icers varies, depending on the type you wish to purchase. In this article, all products recommended are budget-friendly, with their cost ranges broad enough to accommodate all budget types and money allocations.
Quality - Quality of a product determines how effective it is and how durable it is. Concerning de-icers, quality refers to the ability of the product to properly dispel all snow, ice, and frost without the need for scraping and the onset of any damages.
Review - The final consideration our team made was the look at several customer reviews for in-depth knowledge on the operations of the selected products. Feedback from existing users is constructive as it exposes potential buyers to all pros, cons, tips, and tricks that are associated with the product.
Features To Look For In De-Icers
Finding the ideal de-icer for your automobile can be a challenging and confusing process which will require some knowledge. There are many features and factors to be considered when looking for a de-icer, and these features are all vital to the effectiveness of the de-icer on your automobile. We have discussed some of these essential features below, to keep you equipped and also more informed.
Sprays vs. Liquids - De-icers come in two main types; the shower and the liquid. Sprays are considered more effective and economical as a single spray extends over a large surface area. When selecting your ideal de-icer, you're advised to discuss your application method and where it is to be used, to ensure that your decision favors you.
Safety - Concerning safety with de-icers, there are some chemicals used to formulate these products that may be harmful either to the user or their automobile. It is very imperative that you're aware of all substances in your selected de-icer, and this can be done quickly by revising its specifications and features.
Rate of Operation - How quickly does your de-icer work? Some products can melt the ice within seconds, whereas some other brands take a little longer. If you're one who appreciates the speed and getting things done swiftly, you might opt for de-icers that promise to melt ice instantly.
Extent of Use - How far does your preferred de-icer go concerning coverage? The scope of use for every de-icer must be wide enough to make proper use of the product. The best way to know the coverage of any product is to look for existing reviews on de-icers. The feedback from customers will provide adequate information that will guide you in your quest for the best de-icer on the market.
De-Icer FAQ
Q: What is a windshield de-icer?
A: A windshield de-icer is a product formulated to aid in the swift removal of snow, frost or ice from your windows, windshield and even your side mirrors. These are products that prevent the need for scraping, which is known to cause significant damages to vehicles. De-icers can be homemade or store bought depending on a user's preference. Some famous brands that produce highly effective de-icers include McKee's, Splash, Prestone, and CRC.
Sign Up Now
GET THE VERY BEST OF GEARHUNGRY STRAIGHT TO YOUR INBOX