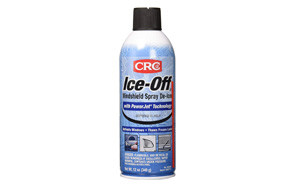 CRC 125-05346-3 Blue & White De-Icer Spray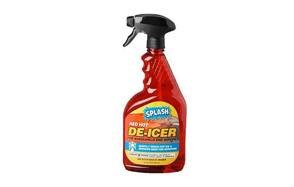 SPLASH Windshield Trigger Spray De-icer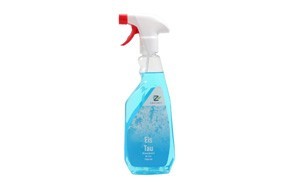 Nextzett Eistau De-Icer Spray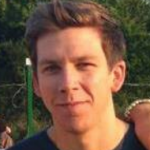 The process of de-icing involves the removal of ice, snow, or frost from any surface. This is a necessity for individuals located in cold countries or areas that receive tons of snow. If you wish to remove snow or frost from your window, your best bet will be a de-icer spray as these work well with glass. These devices have been carefully formulated to aid in the swift removal of snow, frost or ice from your windows, windshield and even your side mirrors. When things start to get excessively chilly, the de-icer works to break down ice efficiently enabling you to accelerate your morning routine. If you're in the market for the best de-icers, the below list offers further information.
The Best De-Icer
De-Icer Buying Guide & FAQ
How We Chose Our Selection Of The Best De-Icers
The selection of the perfect group of de-icers was done by our team of de-icer experts who are formula enthusiasts as well. They took many factors into consideration which helped them streamline the several existing products on the market into a simple list of only the most impressive brands.
Brand - In the world of de-icers, there exist a myriad of manufacturers, with each company promising something more productive and incredibly unique. The selection of all products on our list was made with a keen look at existing brands. We considered the veteran brands who have decades of expertise and know how in the formulation of highly effective ice melters and brands that are gradually making their mark in the industry, despite their young age.
Price - Some customers believe that products effectiveness and efficiency is highly reliant on its pricing, a notion others have come to know as false. The cost of de-icers varies, depending on the type you wish to purchase. In this article, all products recommended are budget-friendly, with their cost ranges broad enough to accommodate all budget types and money allocations.
Quality - Quality of a product determines how effective it is and how durable it is. Concerning de-icers, quality refers to the ability of the product to properly dispel all snow, ice, and frost without the need for scraping and the onset of any damages.
Review - The final consideration our team made was the look at several customer reviews for in-depth knowledge on the operations of the selected products. Feedback from existing users is constructive as it exposes potential buyers to all pros, cons, tips, and tricks that are associated with the product.

Features To Look For In De-Icers
Finding the ideal de-icer for your automobile can be a challenging and confusing process which will require some knowledge. There are many features and factors to be considered when looking for a de-icer, and these features are all vital to the effectiveness of the de-icer on your automobile. We have discussed some of these essential features below, to keep you equipped and also more informed.
Sprays vs. Liquids - De-icers come in two main types; the shower and the liquid. Sprays are considered more effective and economical as a single spray extends over a large surface area. When selecting your ideal de-icer, you're advised to discuss your application method and where it is to be used, to ensure that your decision favors you.
Safety - Concerning safety with de-icers, there are some chemicals used to formulate these products that may be harmful either to the user or their automobile. It is very imperative that you're aware of all substances in your selected de-icer, and this can be done quickly by revising its specifications and features.
Rate of Operation - How quickly does your de-icer work? Some products can melt the ice within seconds, whereas some other brands take a little longer. If you're one who appreciates the speed and getting things done swiftly, you might opt for de-icers that promise to melt ice instantly.
Extent of Use - How far does your preferred de-icer go concerning coverage? The scope of use for every de-icer must be wide enough to make proper use of the product. The best way to know the coverage of any product is to look for existing reviews on de-icers. The feedback from customers will provide adequate information that will guide you in your quest for the best de-icer on the market.

De-Icer FAQ
Q: What is a windshield de-icer?
A: A windshield de-icer is a product formulated to aid in the swift removal of snow, frost or ice from your windows, windshield and even your side mirrors. These are products that prevent the need for scraping, which is known to cause significant damages to vehicles. De-icers can be homemade or store bought depending on a user's preference. Some famous brands that produce highly effective de-icers include McKee's, Splash, Prestone, and CRC.