Best Tire Pressure Gauges In 2021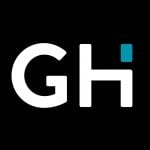 This product guide was written by GearHungry Staff
Last Updated
January 23, 2020
GearHungry Staff
GearHungry Staff posts are a compilation of work by various members of our editorial team. We update old articles regularly to provide you the most current information. You can learn more about our staff
here
.
GearHungry may earn a small commission from affiliate links in this article.
Learn more
Low tire pressure not only increases your risk of a blowout, but it also reduces your MPG, and overall smooth feeling while putting the pedal to the metal. Even if you have an in-dash sensor system to tell you when your pressure gets low, those are only so accurate—it's important to at least have the option to test it yourself.
We've looked at the best tire gauge brands and units to give you peace of mind when it comes to checking your tires before a big road trip, out-of-state visit with the in-laws, or if you're simply as fanatical about ensuring your vehicle specs are in-check, just like we are. These compact tools can sit in your glove box when not in use, and save you hundreds in gas mileage and preventing blowouts.
The Best Tire Pressure Gauge
Tire Pressure Gauge Buying Guide
Features To Look For In Tire Pressure Gauges
LED Reader - It's a lot easier to get a digital readout than pinpoint where the needle is at, especially because traditional PSI gauges can be misread if you're standing at an angle (think of how your gas gauge looks different depending on which side you look at it from). Digital readouts are also better to use if you work early in the morning. No more holding your phone flashlight and propping it up to see the amount of pressure; keep it LED-lit.
Auto Shut-Off - Killing batteries is super-inconvenient (we're not just talking about your car). With an auto shut-off feature on electric readout models, you usually only have to wait ten to fifteen seconds until it shuts off and preserves the battery. Most of these units don't have a micro USB recharging option, so you're left with actual AA or AAA batteries. How often do you have spares laying around, you know?
Ease of Use - You should be able to just press the reader to your air cap, and get a quick readout, whether it's a traditional PSI needle gauge or an LED/electric readout. You should have a compact unit with an angled nozzle so you can easily press it to the cap. Older models will have cap lock, like a bicycle pump, which isn't convenient at all.
Grip - Regardless of what type it is, you want to keep your grip nice and steady on it. Otherwise, you'll slip up, release tire pressure, and you still won't have a proper readout. Grips are built into the unit on most electric models, so you can't just add one to it as you see fit. This is important, just not a deal-breaker. Ideally, the best tire pressure gauge for you will have a good grip and balance of weight distribution.

Types of Tire Pressure Gauges
Bellows - Inside of the pressure gauge, metal bellows, similar to old fireplace bellows, move depending on the pressure supplied by the air in the tire, giving you a readout.
Diaphragm - Utilizing a membrane, this pressure gauge (most commonly found installed in vehicles) essentially has "breathing metal" that sends information to the gauge itself, depending on the output of air.
Capsule - Also commonly installed in vehicles, these use two diaphragms. A tube goes through the center of the first diaphragm, and the deflection of the air is measured by the second diaphragm, which sends information to the needle to indicate the pressure.
Bourdon - Bourdons use one tube that is bent at an angle, and it only straightens out when you apply pressure and force air through it. Once you hook it up to your tire, it takes a small amount of the air out, and measures the pressure from the remaining portion of the tire.
Sign Up Now
GET THE VERY BEST OF GEARHUNGRY STRAIGHT TO YOUR INBOX