Best Tire Pressure Gauges In 2022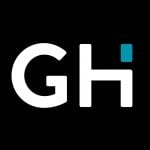 This product guide was written by GearHungry Staff
Last Updated
January 23, 2020
GearHungry Staff
GearHungry Staff posts are a compilation of work by various members of our editorial team. We update old articles regularly to provide you the most current information. You can learn more about our staff
here
.
GearHungry may earn a small commission from affiliate links in this article.
Learn more
Low tire pressure not only increases your risk of a blowout, but it also reduces your MPG, and overall smooth feeling while putting the pedal to the metal. Even if you have an in-dash sensor system to tell you when your pressure gets low, those are only so accurate—it's important to at least have the option to test it yourself.
We've looked at the best tire gauge brands and units to give you peace of mind when it comes to checking your tires before a big road trip, out-of-state visit with the in-laws, or if you're simply as fanatical about ensuring your vehicle specs are in-check, just like we are. These compact tools can sit in your glove box when not in use, and save you hundreds in gas mileage and preventing blowouts.
The Best Tire Pressure Gauge
AstroAI Digital Tire Pressure Gauge
AstroAI is a name you'll see again on this list, and that's because they've managed to give us the perfect blend of benefits with the most mediocre of setbacks possible, all for a fair price. When it comes down to it, a tire pressure gauge is the last thing you want to spend a large amount of money on—so you don't have to.
Built with an LCD screen for easy reading during the early morning before you go to work, as well as an LCD light-up ring around the tip, you're basically set to use AstroAI Digital Tire Pressure Gauge in any condition imaginable. The results come in fast, and they come in accurate. As far as those mediocre setbacks go, it won't trouble you much. You need a #0 Phillips head screwdriver to access the batteries—which is a fairly uncommon tool—and you're going to need to hold it good and steady to get your ready. No odd angles. In the long haul, that's a pretty good set of pluses and minuses to deal with.
Operating temperatures allow you to use this down to 23° F, meaning those cold winter mornings aren't going to be so difficult anymore. I will let you know that from our testing, we used it on a 15° F day and it worked just fine, but assuming the ranges that AstroAI gave were lab-controlled, we'd be willing to bet that they understated this little thing's power. Good ranges, high PSI range, and a no-slip grip: what's not to love? For more must-have products for car owners who live in cold areas, check out our selection of the best de-icers.
Key Features:
Operating temperature between 23° F and 122° F
Designed with a non-slip exterior for easy handling
Includes a one-year warranty with the purchase
The easy-to-read backlit LCD screen
Rapid results with pinpoint accuracy
Requires a #0 Phillips head screwdriver to access batteries (which is uncommon)
Requires precise angle of pressure to get reading
Rhino USA Digital Tire Pressure Gauge
Banking on the same visual design as AstroAI, Rhino USA Gauge brings us a very ergonomic grip with plenty of traction for our palms. Holding onto this is a right delight, so you won't be fumbling around to get a grip on it even if it's dark out. Speaking of which, the LCD screen is pretty bright, but the ring around the pressure point is a little bit lacking. Still better than no visibility in awkward lighting conditions, though.
Because of how bright that screen is, you're going to burn through your batteries a little bit quicker than usual. I would keep some spares in the glove box just to be safe. You can hold this at a few different angles to get a reading, but you're going to have to press it to your tire for about five seconds before you get a reading. Not bad, but it could be faster. Chief among all the benefits this has, you get versatility: four range modes to choose from, certified accuracy, and up to 150 PSI. The ergonomic grip is just like AstroAI in the way that it contours to your hand, so you won't have to worry about dropping it. Ultralight and easy to use (not to mention cheap), Rhino USA's got you covered. You may also be interested in some of the best tire repair kits, so be sure to check them out.
Key Features:
Features ranges in four separate settings
Ultralight for convenient, hassle-free storage
Includes a lifetime warranty right from the manufacturer
Specification:
Brand

Rhino USA

Model

10

Weight

1.6 ounces
Includes light-up ring around the point
Ergonomic grip makes it simple to keep a hold on
Batteries burn out fast due to bright screen
Takes longer than average to get a reading (sometimes 5+ seconds)
AstroAI ATG Two-Pack of Digital Tire Pressure Gauges
I told you we'd see AstroAI on this list again. With AstroAI ATG Two-Pack of Digital Tire Pressure Gauges, you get a two-pack, which comes in really handy (and saves you money) if you have two vehicles, such as if your wife drives one car to work while you drive the other. Regardless of what time you or your spouse work, the light-up LCD display and pressure gauge ring will be able to light up the night.
Now, while AstroAI made two high points in this list, these specific gauges had a bit of an issue. It might have just been our batch, but they were giving up 0.5 lb differences in air pressure, after being tested against all the others on this list for accuracy. That and the side grip on these is a bit flimsy, which is unusual for Astro. If you're like me, and you hate wasting batteries, you'll benefit from the automatic self-shutoff feature that kills the power after no more than 40 seconds of the device being idle. That means you don't even have to remember anymore; just toss it back where you got it, and it'll turn off before you're out of the driveway and down the lane. Every serious car owner should also have a car jump starter in his car, so be sure to check out our selection of the best ones on the market and pick your favorite.
Key Features:
Four range settings
Rapid response time
Includes a one-year warranty with your purchase
Specification:
Brand

AstroAI

Model

ATG150

Weight

4.8 ounces
Automatic shut-off prevents battery death if you forget to turn it off yourself
Light-up nozzle creates a good seal at multiple angles
Accuracy can be within a half of a pound, which greatly affects mileage rates
Side grip around screens is flimsy and may come off after extended use
Milton Single Chuck Head Pencil Tire Pressure Gauge
You remember these old-style pen gauges? They're still just as useful now as they were back then, only now, they're a bit shinier. The thing is, they're reliable, but they can't go as high as a digital gauge can.
Milton's pen goes up to 50 PSI, which is enough for basic car or SUV maintenance and ensuring your tires don't deflate in the winter. There's also a deflator valve built right in, so that if you end up with too much air in the tires, you'll be able to quickly push it and get the perfect PSI for that optimal gas mileage. You may also like some of the best rooftop cargo boxes for your next road trip, so check them out.
Key Features:
Compact and lightweight; fits in the glove box without taking up much space
Made of durable metal for a long-lasting finish
100% made in the United States
Specification:
Brand

Milton Industries

Model

S-921

Weight

1.6 ounces
Fantastic accuracy down to the pound
Deflator valve is built-in and easy to operate
Only gives you info in one pound increments
Maximum 50 PSI
TireTek Premium Car Tire Pressure Gauge
TireTek went with an old-school design and came out with some new benefits and features. For one, you're able to use this at a 45° angle with absolute ease. No more awkwardly jutting the gauge into your tire and holding it at the wrong angle. TireTek Premium Car Tire Pressure Gauge is completely pressure-powered, so there's no batteries or screens to worry about.
But with old-school designs come old-school problems. The seal is tight and ensures a good connection, it's just a matter of achieving that connection is all. You'll have to firmly press this to your tire in order to get a reading, which can cost you about 1 PSI in total until you get the hang of it. The dial window is a bit fragile since it's made of glass, so while you have durable brass and steel on your side, I wouldn't knock this around too much. However, I do have to say that the rubber grip on the outside of the dial gauge works better than most, and doesn't get sticky or melty just because it gets a bit hot out. Find more great products for your car by checking out our guide to the best roof racks.
Key Features:
Compact size allows for easy storage
Firm rubber grip around the dial window
Pressure-powered; no batteries required
Specification:
Brand

TireTek

Model

TT-GS06-QBR2

Weight

5.6 ounces
The extremely tight seal ensures the perfect connection
45° angle allows for the perfect PSI reading
The dial window is glass and is prone to breaking; handle with care
Takes a minute (and about 0.5 lbs of PSI) to connect properly
JACO ElitePro Digital Tire Pressure Gauge
They make quality over quantity, JACO does. I can see JACO ElitePro Digital Tire Pressure Gauge lasting longer than your car ever would, and that's because it's built with steel and brass, and enough power to hold up to 200 PSI to give you a clear and concise reading. That's displayed on an LCD screen with a bright blue backlight, and simple operations on the buttons to display it in a way you see fit.
The grievances with this gauge are specific, and odd. For one, the shutoff time is 150 seconds, which is ridiculously long considered that you wouldn't need to put it down for that long before you would go to use it again. It's still a battery-drainer. On top of that, the chuck can be swapped, but it's a right pain to do so. JACO gives you a 100% lifetime warranty, which isn't surprising since they make everything tough as nails. You'll get some AAA's with your purchase, but they're pretty standard quality, so expect to switch them out within the first three months of owning this. Our guide to the best car gadgets features some amazing devices you can use in your vehicle, so don't forget to check them out.
Key Features:
LCD display for clear readings even at night
100% lifetime guarantee straight from JACO
Includes batteries with purchase
Specification:
Brand

JACO Superior Products

Model

5841856987

Weight

10.4 ounces
Intense power reads up to 200 PSI
Built to last longer than your car will
Very long shutoff of 150 seconds; doesn't save enough battery
Difficult to swap the chuck
JACO Elite Tire Pressure Gauge
JACO makes some good gauges, however, this one only goes up to 60 PSI, making it a little less useful than most of the other ones we've seen. Still, with that 60, you get pinpoint accuracy every single time thanks to their dial gauge. Whether you like LCD displays or not, you can't deny the accuracy of a good old dial gauge.
The rubber around the JACO Elite Tire Pressure Gauge wears down rather fast, but the brass and steel construction won't let go for anything. You'll be able to knock this thing around quite a bit without any damages to the actual working parts. Speaking of parts, JACO is going to hook you up with a lifetime guarantee on those parts, no matter what. It's a middle-of-the-road price for a dial gauge, but it gets the job done with accuracy. Everything in their accredited facility ensures you get nothing but the best, most reliable gauges in this price range. Stick to that lifetime warranty to be safe, but if you side with JACO, we highly doubt you'll ever have to call on it. To keep your car shiny on the outside, check out our selection of the best car waxes and pick your favorite.
Key Features:
Dials glow in the dark
The accredited facility ensures quality control for every gauge
Durable steel and brass construction doesn't dent easily
Specification:
Brand

JACO Superior Products

Model

JSP-003

Weight

6.6 ounces
Air bleeder valve gets your tires to the perfect pressure
Lifetime guarantee on all JACO parts, no matter what
Only goes up to 60 PSI
Rubber grip wears down and gets sticky after not too long
Tire Pressure Gauge Buying Guide
Features To Look For In Tire Pressure Gauges
LED Reader - It's a lot easier to get a digital readout than pinpoint where the needle is at, especially because traditional PSI gauges can be misread if you're standing at an angle (think of how your gas gauge looks different depending on which side you look at it from). Digital readouts are also better to use if you work early in the morning. No more holding your phone flashlight and propping it up to see the amount of pressure; keep it LED-lit.
Auto Shut-Off - Killing batteries is super-inconvenient (we're not just talking about your car). With an auto shut-off feature on electric readout models, you usually only have to wait ten to fifteen seconds until it shuts off and preserves the battery. Most of these units don't have a micro USB recharging option, so you're left with actual AA or AAA batteries. How often do you have spares laying around, you know?
Ease of Use - You should be able to just press the reader to your air cap, and get a quick readout, whether it's a traditional PSI needle gauge or an LED/electric readout. You should have a compact unit with an angled nozzle so you can easily press it to the cap. Older models will have cap lock, like a bicycle pump, which isn't convenient at all.
Grip - Regardless of what type it is, you want to keep your grip nice and steady on it. Otherwise, you'll slip up, release tire pressure, and you still won't have a proper readout. Grips are built into the unit on most electric models, so you can't just add one to it as you see fit. This is important, just not a deal-breaker. Ideally, the best tire pressure gauge for you will have a good grip and balance of weight distribution.

Types of Tire Pressure Gauges
Bellows - Inside of the pressure gauge, metal bellows, similar to old fireplace bellows, move depending on the pressure supplied by the air in the tire, giving you a readout.
Diaphragm - Utilizing a membrane, this pressure gauge (most commonly found installed in vehicles) essentially has "breathing metal" that sends information to the gauge itself, depending on the output of air.
Capsule - Also commonly installed in vehicles, these use two diaphragms. A tube goes through the center of the first diaphragm, and the deflection of the air is measured by the second diaphragm, which sends information to the needle to indicate the pressure.
Bourdon - Bourdons use one tube that is bent at an angle, and it only straightens out when you apply pressure and force air through it. Once you hook it up to your tire, it takes a small amount of the air out, and measures the pressure from the remaining portion of the tire.
Sign Up Now
GET THE VERY BEST OF GEARHUNGRY STRAIGHT TO YOUR INBOX