Best Car GPS Navigation Systems In 2022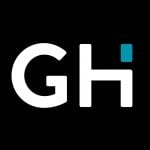 This product guide was written by GearHungry Staff
Last Updated
January 22, 2020
GearHungry Staff
GearHungry Staff posts are a compilation of work by various members of our editorial team. We update old articles regularly to provide you the most current information. You can learn more about our staff
here
.
GearHungry may earn a small commission from affiliate links in this article.
Learn more
It's hard to imagine life before the advent of GPS navigation for cars, and ever since Mazda introduced it in 1990, it has become a staple for every car owner. The GPS navigation system did away with the need for overly large maps, which were usually confusing to some, and with the addition of voice assistants, things got even easier. It can be assumed that every car owner has one, but what if you're about to get your first car? There are a lot of GPS navigation systems for vehicles, and picking one can be a daunting task with all the features and attributes. To help you navigate this minefield, we would examine 11 of the best car navigation systems for you to buy.
The Best Car GPS Navigation System
JANFUN Car GPS Navigation System

Every GPS gives you directions, that is its primary function. Therefore, to stand out, your GPS has to provide you with more. This is why the GPS Navigation for car by JANFUN is an excellent choice when getting a GPS navigation system. The features on this SatNav are impressive with fully up-to-date maps for both North America and South America. If you aren't in any of those places, that's an easy problem to solve. You can send the manufacturers a message, and you'll be directed to where you can download a map for where you are.
The GPS features multiple languages, so if English isn't your thing, you can be served Spain, Finnish, Polish, Russian, Hungarian, Romanian, French, Dutch, Italian, and Portuguese. There is a lot of power riding on this car gadget as it boasts a high-performance CPU, built-in 8GB ROM, 256MB RAM, and can support up to 32GB extended memory. Add to this a rear bracket mount and a car charger, and you have an excellent car navigation system to last you through the ages.
Key Features:
Multiple languages including English, French, Dutch and much more
It boasts built-in 256MB RAM
Seven-inch touchscreen
Supports up to 32GB backup memory
Specification:
Brand

JANFUN

Weight

1.25 pounds
A bright screen that's visible even under sunlight
Updated maps for wherever you are
Impressive customer service
Could be cumbersome to use
Some customers have complained of the small print of the instruction manual
The volume might not be loud enough for some
BOSS Audio Systems Car GPS Navigation

Sometimes, you want your navigation system to do more than just show you the way, and that's why systems like the BOSS Audio Systems BVNV9384RC Car GPS Navigation are getting more popular. Able to act as a SatNav and a DVD player, this is a versatile system that is useful and effective. The BOSS audio systems is way more than just a navigation device; it is an all-in-one entertainment system. It is Bluetooth enabled, capable of taking phone calls, and you can control your music, including your Spotify and Pandora libraries, through it.
There's, of course, the DVD player plays DVDs, and with the addition of an auxiliary port, you can choose how you listen to your music. A video output allows you to hook up an extra screen so you can watch videos on both screens. This is ideal during long trips when the kids at the back need something to distract them, and your seat partner in front also wants to join in the fun. You get 80watts of power and a three-year warranty once you purchase from Amazon. Our guide to the best hunting GPS features some amazing devices for outdoor enthusiasts, so check them out.
Key Features:
Auxiliary port to listen to music
Bluetooth enabled and can take calls
Functioning DVD player
Updated maps for all 50 states in America
Specification:
Brand

BOSS Audio Systems

Model

BVNV9384RC

Weight

5.5 pounds
Video output to connect extra screen
Subwoofer pre-amp outputs for improved speaker performance
2D and 3D maps
Is buggy on occasion
The touch screen when calling someone is challenging to navigate
Navigating through the system is inefficient
Garmin Drive 51 USA LM GPS Navigator System




Who wouldn't love a GPS navigation system that actively looks out for you and seeks to keep you safe? That's what the Garmin Drive 51 USA LM GPS Navigator System does for you. Equipped with a smart driver alert feature, this SatNav warns drivers of potentially dangerous curves ahead. This is incredibly useful when you are plying a route that you've never been on before.
Your safety isn't the only thing the Garmin Drive looks out for; it also seeks to ensure your comfort and well-being. To this end, the gadget has TripAdvisor ratings for points of interest that you want to visit. Therefore, if you happen to pick a less than ideal hotel to stay in, this GPS can help you change your mind. It can also help you identify restaurants and other attractions that you might want to stop at. It also features a 90-day limited warranty that comes in handy in case you are unsatisfied.
Key Features:
Alerts drivers of dangerous turns
TripAdvisor ratings for places of interest
90-day limited warranty
It points out restaurants and other attractions
Specification:
Brand

Amazon Renewed

Weight

4 ounces
It alerts you about red light cameras
Setting it up isn't difficult
It comes with Amazon Renewed guarantee
Transferring a previously saved location is difficult
Some consumers have complained about its brittleness
Accuracy dwindles over time
Cestovet Car GPS Navigation

The GPS Navigation for Car by Cestovet is a decent option when looking to purchase your first SatNav. The screen measures at seven inches with touch screen capacity. It is large enough that you don't have to squint to see where it is pointing you to. It also has a large memory size with 8gb ROM and can support 32gb of external storage. Updating your map is hassle-free as the Cestover GPS offers free map updates for life for places like the United States, Canada, and Mexico.
It also comes equipped with an intuitive voice prompt that alerts drivers of sharp turns, speed changes, school zones, nearby red lights, and speed cameras. It comes with a clip holder and a suction cup. Installing it is straightforward, and it is easy to mount. The GPS navigation is precise, and it even supports postcode, address, and POI search. If you're in the mood to spruce up your traveling experience, you have the option of viewing the GPS in 2D and 3D. So no matter your style, the Cestovet GPS has you covered. You may also like some of the best marine GPS systems, so be sure to check them out.
Key Features:
Seven-inch touchscreen
Free map updates for life
8gb Rom
Multi-language voice prompt
Specification:
Brand

Cestovet

Weight

1.6 pounds
It warns drivers of speed changes, school zones, and sharp curves
Easy to install
Handy clip holder and suction cup
It lacks a compass in the main view window
The pamphlet's English section can be confusing to some
The outer body isn't sturdy and could break easily
Junsun GPS Navigation for Car

If you are looking for a cat navigation system that reacts quickly to the touch, displays crisp images, and is affordable to boot, look no further than the Junsun GPS Navigation for Car. It comes chock full of language options with an array of 30 languages to choose from. The maps are accurate and up-to-date. Under the hood, this SatNav is rocking 8GB ROM and supports a 32GB SD Card to store all your needs within. Driving is a lot easier with the Junsun GPS as your guide as the navigation system alerts you of restaurants, hospitals, and fuel stops on the road.
It also features fascinating birds-eye views of junctions, which, in turn, helps you orient yourself while driving. This device is the ultimate versatile companion as it features seven-vehicle modes, including car, truck, pedestrian, bicycle, emergency, bus, and taxi. So, regardless of the type of car you drive, the Junsun can match it. The box contains a user manual that eases the stress of operating the device and a clip holder, suction cup for easy installation.
Key Features:
About 30 languages to choose from
Responsive touch screen
Seven vehicle modes available for use
Supports up to 32GB external storage
Specification:
Brand

Junsun

Weight

1.65 pounds
Alerts drivers of important attractions
Easy to install with the help of manual
It supports FM broadcast
Voice instruction doesn't include the name of the street or highway
Speed limits aren't always up to date
In some cases, voice prompt doesn't indicate what direction to turn
TomTom VIA 1525SE GPS Navigation Device

The TomTom VIA 1525SE GPS Navigation Device is a tiny device with huge features. It measures five inches, which is smaller than some of the other GPS systems. The size isn't as much of a problem as one would think, as it still delivers crisp visuals and a responsive touch screen. It keeps you in the loop in terms of real-time traffic, which helps you decide on whether to take alternate routes. It also keeps up-to-date on the maps for the United States. Sticking with the effectiveness of the software, updates are made continuously available, and the GPS connects to your computer regularly for free updates with improvements and bug fixes. One of its more powerful systems is the advanced lane guidance, which ensures that you're on the right lane to turn into key junctions. The device comes with a USB cable and charger. It also makes an amazing gift for car lovers.
Key Features:
Five-inch touch screen
Free software updates
Advanced lane guidance for safer driving
USB cable and charger
Specification:
Brand

TomTom

Model

1AA5.017.01

Weight

1 pound
Up-to-date maps
Accurate traffic updates
Helps reduce missed turns
Consumers complain that it freezes during updates
Some have found the display as small
Money charged for map updates
Ineed GPS Navigator System




Using some SatNavs is cumbersome due to just how difficult it is to install. You will have no such problems with the Ineed GPS Navigator System. This huge device is easy to start using, and it comes with a manual which is translated into many languages. This ensures that whoever you are, you can understand the manual and use this device effectively. It comes with the latest maps, and it wastes no time in updating the maps. All the current maps for the United States, Canada, and Mexico are included. The voice broadcasts sound friendly and puts your mind at ease as it directs you on your chosen route. It also warns of school zones, and the like, keeping you safe in the process. You can also customize the best routes based on the type of vehicle you drive to minimize traffic. Ineed boasts of world-class customer care and after-sales service. Whatever problems you have, someone is waiting and willing to help you out. For more useful products for your car, be sure to check out our guide to the best dash cams.
Key Features:
Easy to Install
Updated maps
Friendly voice broadcasts
Back bracket mount included
Specification:
Brand

Ineed

Model

J-VGPS-7IN

Weight

7 ounces
Alerts you as to essential zones
Easy to use manual in several languages
Quality after-sales service
No troubleshooting option available
Some customers note that California isn't on the list of maps
The manual doesn't always tally with the device
AWESAFE GPS Navigation For Car

The AWESAFE GPS Navigation for Car is a reasonable choice when looking for a GPS navigation system. The touch screen is intuitive and user-friendly. It comes with a voice prompt feature that calmly helps you navigate the roads. It is also a useful feature to prevent fatigue and instances sleeping off at the wheel with the prompt loud enough to alert you of special zones. The display is bright even under sunlight, and the color balance is gentle on the eyes.
The AWESAFE GPS is the ultimate Swiss army knife with its ability to play music, movies, and radio. This is helpful when on a long road trip, and you require rest. Installation is straightforward and uncomplicated, and storage is secure. It is accompanied by a suction cup bracket and clip holder. The AWESAFE guarantees your money back for 30 days if you are displeased with the product and a one-year guarantee to aid its longevity.
Key Features:
Updated United States, Mexico and Canada maps
Capable of playing music and movies
Suction cup and clip holder included
30-day money-back guarantee
Specification:
Brand

AWESAFE

Weight

1.65 pounds
Voice prompt helps battle fatigue
One-year warranty
Screen brightness is easy on the eye
The route configuration can be inefficient
The names of the streets called might be challenging to understand for some
Voice prompts could breakdown on occasion
Model S GPS Navigation System

There's nothing more annoying than a GPS that helps you navigate the roads with ads intermingled with the instructions. Thankfully, the Model S GPS Navigation System does not give you this headache. What it does give you is 3D navigation that aids you in choosing exactly which lane to take before a critical junction. The voice prompts cool and sublime with the ability to lead you as you wind your way around town calmly.
If you are in the mood for a less complicated viewing experience, the 2D view mode is available, and maps for Canada and Mexico come pre-installed. Updates are quick and easy, and additional maps for other countries are also available upon request. Customized routes are a thing with the Model S, and you can tailor your journey depending on the build of your vehicle. It can also play music and videos, making it more than a mere SatNav. Our guide to the best de-icers features more excellent products for your car, so check them out.
Key Features:
Pre-installed maps with no ad intrusions
2D and 3D mode available
Maps for other countries available on request
Customizable routes
Specification:
Brand

FULiYEAR

Weight

1.6 pounds
Comfortable and reliable voice prompt
It can play music and videos
The journey can be tailored to your vehicle's build and weight restrictions
Difficult to program for some
The Instruction manual and the device don't tally at times
It lacks voice input
Aonerex 7 inch Touchscreen GPS Navigation System

The Aonerex 7 inch Touchscreen GPS Navigation System is a beautifully designed device that is easy on the eye and practical when in use. As the name implies, it features a seven-inch screen that is easy to use and responsive. The navigation system also sports a unique sunshade that protects the screen from sunlight. This, in turn, allows you to efficiently keep track of your progress even in the middle of the day with bright sunshine. It features a 2D and 3D viewing mode, and if you're in a neighborhood you're unfamiliar with, the navigation system highlights shops, ATMs, restaurants, stores, and camping areas. The Aonerex has 8GB of ROM and 256mb of RAM that comes with it. The voice prompt is very lifelike and feels like another presence in the car with you. This also helps combat tiredness and lethargy, especially when traveling over long distances alone. It also has maps for North America, and those for other parts of the world are available upon request. You may also like some of the best car waxes from our list, so be sure to check them out.
Key Features:
SatNav highlights places of interest
2D and 3D view included
Maps for various regions available upon request
Excellent voice guidance option
Specification:
Brand

Aonerex

Weight

1.45 pounds
Sunshade included for better visibility
Easy to use seven-inch screen
Free map updates
Configuring home and work destinations are difficult
It doesn't possess real-time traffic transmission
Can only take a memory card of up to 32GB




Using the Vinone GPS Navigation touch screen will be incredibly comfortable, seeing as it is a whopping nine inches. Seeing the road and the condition of traffic is simple with the Vinone, and pathways are marked on the screen. All the maps are up to date, and it can work offline, meaning that you can safely navigate even remote areas. The maps for Argentina, Brazil, Canada, Chile, Colombia, Costa Rica, Mexico, and the United States are all pre-installed with maps for other continents and regions available upon request. The voice prompt feature is convenient, and you can pick between a male and a female voice to guide you home. The prompt also alerts you to special zones, including schools, accidents, and railway crossings. The Vinone also has a 90-day money-back guarantee that ensures that you feel safe buying their product.
Key Features:
Pre-installed maps for most North and South American countries
Male and female voice prompts
90-day money-back guarantee
Nine-inch screen
Specification:
Brand

Vinone

Weight

2.1 pounds
Large screen for easy navigation
Excellent customer service
Security alerts
Storage space could be a problem due to the size
Designed for countries that use kilometers
It doesn't indicate when you have arrived at a destination
Car GPS Navigation System Buying Guide
Features To Look For In-Car GPS Navigation Systems
When looking to buy a GPS navigation system for a car, it is necessary to consider some of the following things.
Maps - You would get lost if you do not pay attention to the maps that come with a GPS. It is critical to make sure your maps are up-to-date. Most options on this list feature SatNavs that come with updated maps and this is important as you could go missing with the wrong instructions
Language - What use is a GPS navigator if you can't understand where it's pointing you at? English is one of the most common languages spoken in the world, but it isn't the only language. Ensure that you get a SatNav that has your language on it to be able to use it effectively. If you speak a more obscure language, something like the Junsun GPS might be useful as it has up to 30 languages it works with.
Storage - This is pivotal as your GPS takes on a lot of information. If you're someone who moves around a lot, the different map updates could start to take up a lot of space. This is why you must get a GPS that has adequate space for you to store all you need to on it. Most navigation systems come with 256MB, and while this is decent, it isn't always enough. Look out for brands that support memory cards. Also, ensure that it supports large memory cards just in case.
Size - If your SatNav is too small, it might be difficult to see where it's pointing at you. Conversely, if it is too big, you might have a problem finding somewhere to store it. It is best to stick with what works best for you. If you have difficulty seeing, then a more extensive GPS will work for you, and if on the other hand, you can handle a small screen with ease, then go for it as mounting it will be more comfortable and less obtrusive.
Ease of Use - Some GPS systems are complicated to use. This isn't helped by the fact that some manuals don't even tally with the device. If you have a problem like this, you might be forced to rely on video tutorials and so on. To avoid all that stress, you can simply ensure that the GPS navigation system you're looking to buy is easy to use. This might not be evident at first, but a good hack is to go through product reviews (like this one :D) and check out customer reviews to see what others have to say about the ease of use.

Types Of Car GPS Navigation Systems
Here we'll quickly look at the types of GPS systems available
In-Dash GPS Systems - These are the GPS systems that come with the car you drive. These have become more prevalent in recent times and have several advantages. One of which is the extra information available to you when you use an In-dash GPS. Since it comes with the car, you also never have to worry about the radio or an incoming call drowning out the GPS' instructions. This is not to say it doesn't have its fair share of pitfalls. For one, you can't take it out of the car with you, and therefore, if you have more than one car, and only one has an In-dash GPS, you are left in a bit of a bind when using your other vehicle (s).
Smartphones - With the advent of Google maps, most people now turn to their smartphones when trying to look up a place. This is very convenient because of how central our mobile phones have become in our lives. This means you can always have a map in your pocket wherever you go. It does have a few problems; for instance, if you go out of service range, you no longer get proper directions. Also, using the maps on the phone quickly drains the battery, and this is worrying if you are trying to find your way in or out of a place.
Handheld GPS - These are the ones you can use with your cars. It's handy as it comes preloaded with maps that can be used online and offline. It sometimes also serves other roles like a music player and DVD watcher. Like all the other, it has its own issues as some SatNavs don't display real-time traffic.
Whatever it is you decide to do, just ensure that you're getting the best product that works for you.
Sign Up Now
GET THE VERY BEST OF GEARHUNGRY STRAIGHT TO YOUR INBOX