JANFUN Car GPS Navigation System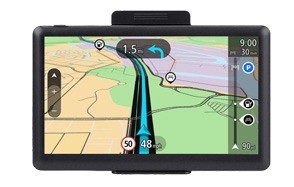 Model S GPS Navigation System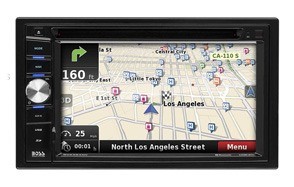 BOSS Audio Systems Car GPS Navigation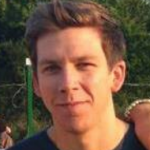 It's hard to imagine life before the advent of GPS navigation for cars, and ever since Mazda introduced it in 1990, it has become a staple for every car owner. The GPS navigation system did away with the need for overly large maps, which were usually confusing to some, and with the addition of voice assistants, things got even easier. It can be assumed that every car owner has one, but what if you're about to get your first car? There are a lot of GPS navigation systems for vehicles, and picking one can be a daunting task with all the features and attributes. To help you navigate this minefield, we would examine 11 of the best car navigation systems for you to buy.
Car GPS Navigation System Buying Guide
Features To Look For In-Car GPS Navigation Systems
When looking to buy a GPS navigation system for a car, it is necessary to consider some of the following things.
Maps - You would get lost if you do not pay attention to the maps that come with a GPS. It is critical to make sure your maps are up-to-date. Most options on this list feature SatNavs that come with updated maps and this is important as you could go missing with the wrong instructions
Language - What use is a GPS navigator if you can't understand where it's pointing you at? English is one of the most common languages spoken in the world, but it isn't the only language. Ensure that you get a SatNav that has your language on it to be able to use it effectively. If you speak a more obscure language, something like the Junsun GPS might be useful as it has up to 30 languages it works with.
Storage - This is pivotal as your GPS takes on a lot of information. If you're someone who moves around a lot, the different map updates could start to take up a lot of space. This is why you must get a GPS that has adequate space for you to store all you need to on it. Most navigation systems come with 256MB, and while this is decent, it isn't always enough. Look out for brands that support memory cards. Also, ensure that it supports large memory cards just in case.
Size - If your SatNav is too small, it might be difficult to see where it's pointing at you. Conversely, if it is too big, you might have a problem finding somewhere to store it. It is best to stick with what works best for you. If you have difficulty seeing, then a more extensive GPS will work for you, and if on the other hand, you can handle a small screen with ease, then go for it as mounting it will be more comfortable and less obtrusive.
Ease of Use - Some GPS systems are complicated to use. This isn't helped by the fact that some manuals don't even tally with the device. If you have a problem like this, you might be forced to rely on video tutorials and so on. To avoid all that stress, you can simply ensure that the GPS navigation system you're looking to buy is easy to use. This might not be evident at first, but a good hack is to go through product reviews (like this one :D) and check out customer reviews to see what others have to say about the ease of use.

Types Of Car GPS Navigation Systems
Here we'll quickly look at the types of GPS systems available
In-Dash GPS Systems - These are the GPS systems that come with the car you drive. These have become more prevalent in recent times and have several advantages. One of which is the extra information available to you when you use an In-dash GPS. Since it comes with the car, you also never have to worry about the radio or an incoming call drowning out the GPS' instructions. This is not to say it doesn't have its fair share of pitfalls. For one, you can't take it out of the car with you, and therefore, if you have more than one car, and only one has an In-dash GPS, you are left in a bit of a bind when using your other vehicle (s).
Smartphones - With the advent of Google maps, most people now turn to their smartphones when trying to look up a place. This is very convenient because of how central our mobile phones have become in our lives. This means you can always have a map in your pocket wherever you go. It does have a few problems; for instance, if you go out of service range, you no longer get proper directions. Also, using the maps on the phone quickly drains the battery, and this is worrying if you are trying to find your way in or out of a place.
Handheld GPS - These are the ones you can use with your cars. It's handy as it comes preloaded with maps that can be used online and offline. It sometimes also serves other roles like a music player and DVD watcher. Like all the other, it has its own issues as some SatNavs don't display real-time traffic.
Whatever it is you decide to do, just ensure that you're getting the best product that works for you.