Best Car Battery Testers In 2022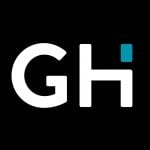 This product guide was written by GearHungry Staff
Last Updated
February 12, 2020
GearHungry Staff
GearHungry Staff posts are a compilation of work by various members of our editorial team. We update old articles regularly to provide you the most current information. You can learn more about our staff
here
.
GearHungry may earn a small commission from affiliate links in this article.
Learn more
A car battery tester is an important piece of equipment to have in your tool kit. It lets you know how much charge is left in your car's battery and whether it operates at maximum performance. After all, you don't want that long-waited road trip to end on a flat, don't you? To take the trouble off your shoulders, we compiled a list of the best car battery testers around. Our picks are ideal for cars, RVs, light trucks, and even motorcycles or ATVs. Check them out.
The Best Car Battery Tester
FOXWELL BT705 Car Battery Tester
The FOXWELL BT705 is one of the most versatile vehicle battery testers around. It works with all 12V and 24V batteries with a capacity between 100 and 2,000 CCA, including flooded, gel, deep cycle, AGM flat plate, and AGM spiral.
In other words, it's an excellent choice for either your car or light truck. What makes it different from its peers is the advanced conductance testing technology consisting of premium-quality copper clips and wire. The material maintains a stable communication throughout the testing process, so you can rest assured it'll provide reliable results.
A big backlit screen displays all important information about the battery's health, such as the cranking voltage and cranking time in milliseconds. It can even check the battery's charging system, from the generator's voltage output to the charging current status.
Providing you with an accurate reading of the battery health status in less than 3 seconds, this useful diagnostic tool also has an attractive price point. Just what you need for quick battery checks at home or on the go. For more amazing products for your vehicle, check out our guide to the best-selling power inverters for cars.
Key Features:
Ideal for both 12V and 24V batteries
Displays cranking voltage and cranking time
Detects common faults of starting and generator charging systems
Quick result return in about 2.5 seconds
Specification:
Brand

FOXWELL

Model

BT705

Weight

3 Pounds
Tests multiple types of batteries and rating systems
Quick starter analysis
Easy and intuitive check of faults
Limited info for troubleshooting
Some plastic components feel cheap
Schumacher BT-100 Car Battery Tester
If you're looking for a simple-to-use, affordable battery load tester, then the Schumacher BT-100 might be it. This unit doesn't have impressive bells and whistles, but it does what it's supposed to do with incredible accuracy.
Ideal for motorcycles, cars, and ATVs, it tests 6V and 12V batteries. It's incredibly easy to operate, thanks to its top-mounted rocker switch. Just clamp the color-coded clips to the battery and turn the device on. While there is no LCD screen, the straightforward, analog scale will quickly tell whether the battery is bad, weak, or okay. Made to withstand tough conditions and years of use, this battery car tester also includes a super grip. Just perfect for no-frills vehicle battery testing. Our guide to the top tire pressure gauges features more must-have devices for your car, so check them out.
Key Features:
Very easy to operate and read
Heavy-duty baked enamel steel case
Insulated carrying handle
Top-mounted rocker switch
Specification:
Brand

Schumacher

Model

BT-100

Weight

2 Pounds
Excellent for home car battery diagnosis
Incredibly well made
Intuitive operation
Not as accurate as digital testers
No additional diagnostic features
ANCEL BST500 Car Battery Tester
ANCEL BST500 is more than a mere battery tester. This advanced battery diagnostic tool is perhaps the best addition to an amateur or professional toolkit. Whether it's your car, boat, motorcycle, or battery-powered lawn equipment, this is the load tester you need. It's perfect for 12V and 24V batteries, checking their load as well as starting and charging systems.
Wide applicability includes testing regular lead-acid as well as flooded batteries, AGM spiral, and flat plate, gel, and deep cycle batteries. Furthermore, the tester covers all battery rating standards and displays accurate results in about 2.5 seconds. As you can expect from a premium product, you'll also be advised on the battery's load and charge or replace status. You may also be interested in some of the best car GPS navigation systems so check them out.
Key Features:
Advanced battery tester for 12V and 24V batteries
Fast and accurate readings
Built-in printer for record-keeping
Rugged casing
Specification:
Brand

ANCEL

Model

BST500

Weight

3 Pounds
Digital battery tester displays results in under 3 seconds
Lightweight and easy to carry
Backlit display makes it easy to test your vehicle's battery in all light conditions
The printer tends to jam frequently
TT TOPDON Car Battery Tester
Recommended by Scotty Kilmer and extremely easy to use, the TT TOPDON car battery tester is a very intuitive device to add to your amateur arsenal. The greatest strength of this tester is its simplicity. There is no complicated analog display, but an LCD screen that shows easy-to-understand results. Few buttons let you run a test, scroll through the menu, or go back.
It's compatible with multiple vehicle types, from cars to motorcycles to RVs. Just perfect for 12V lead-acid batteries, whether they're flooded, gel, AGM spiral or AGM flat plate. Compared to other load battery tester, this model brings an unrivaled user experience. Find more quality products for your car by checking out our guide to the car jump starters.
Key Features:
Well-arranged keypad ensures user-friendly operation
Fast displaying of cranking voltage and cranking time
Ideal for 12V batteries
Lightweight yet sturdy construction
Specification:
Brand

TT TOPDON

Model

AB101

Weight

7 Ounces
Affordable price point
Multiple languages supported
In-depth battery testing
Tends to recommend replacing the battery when it only needs to be charged
It's not the most durable product around
KONNWEI KW600 Car Battery Load Tester
If you're tired of spending time and money on expensive routine check-ups, but you're not exactly a mechanic, the KONNWEI KW600 auto battery tester could be the right one to add to your home garage arsenal. It's very easy to use and delivers the same accuracy as a professional automotive battery tester. Compatible with 12V batteries, it's an excellent tool to keep in your car, boat, or RV. It can even test motorcycle and ATV batteries.
This diagnostic tester is not only suitable for a wide range of vehicles; it's also compatible with all 100-2,000 CCA batteries, from regular flooded to AGM flat plate, AGM spiral, or gel. Results are super-easy to read on the large, backlit display. Among other tests, the KW600 can effectively analyze important data such as voltage, internal resistance, AH capacity, cold cranking amp, and overall charge and health status. For more must-have car gear, check out our guide to the best car battery chargers.
Key Features:
Designed for 12V batteries
Real-time display of battery voltage in a waveform
Capability to print out reports via PC
Charging system ripple test
Specification:
Brand

KONNWEI

Model

KW600

Weight

13.6 Ounces
Works on most 12V automotive batteries, including solar batteries
Intuitive operation
Multi-function as battery, starter and alternator tester
Doesn't withstand professional use
No built-in printer
TT TOPDON BT100 Car Battery Tester
There is hardly anything more annoying than waking up to a dead car battery. If you want to make sure your vehicle is always ready to hit the road, you need one of the best car testers in your tool kit. A perfect unit for home users comes from TT TOPDON. The BT100 car battery tester is an inexpensive yet highly reliable automotive battery tester that's dummy-proof and designed for amateurs. Four buttons, a large display, and unique smart LED indicators are all you need to check your battery's status at a glance.
Designed to perform an in-depth diagnosis, this tester can also check the various parts of your car's charging system, including the rectifier, rectifier diode, and generator. Furthermore, it also analyzes the actual cranking voltage and cranking time. Factory calibrated, fast, and accurate, this car battery tester is undoubtedly an excellent choice for your garage. Any serious car owner will invest in a quality tire repair kit, so be sure to check out our reviews of the best ones on the market.
Key Features:
12V battery tester
Intuitive operation
Aesthetically pleasing design
Unique LED indicators feature
Specification:
Brand

TT TOPDON

Model

BT100

Weight

9 Ounces
LED indicators provide a quick and comprehensive battery diagnostic result
Ideal for multiple vehicles, including cars, motorcycles, and RVs
Interface available in multiple languages
No description of test purposes
FOXWELL BT100 Pro Car Battery Tester
Simple enough to use by car owners but performing enough for professionals, the FOXWELL BT100 packs premium quality in a minimalist device. It's made for 12V automotive batteries, which means it's perfect to use for cars, motorcycles, boats, RVs, as well as other vehicles or tools using similar batteries. Convenience is part of the game; the tester is portable, quick to start, and boasts an incredibly easy operation. Calibrated and configured right out of the package, it also cuts off the annoying software or updates installing.
Ideal to use at home or on the go, this tester is also capable of analyzing the battery's health status and detects faults, apart from telling you the load. Thanks to these features, you'll know whether it's worth to recharge the battery or if you'd better replace it. We also like its compact design that fits perfectly into the palm of your hand. Lightweight and super-easy to operate, it brings outstanding value for money. You may also be interested in some of the best de-icers from our list, so check them out.
Key Features:
Streamlined four-key operation
User-friendly ergonomics
Designed for 12V batteries
Handheld size
Specification:
Brand

FOXWELL

Model

FBA_BT100

Weight

9.6 Ounces
Service functions include checking the charging status and detecting faults
Compatible with all 12V automotive batteries
Compact dimensions make it perfect for keeping in your car's emergency kit
Not as professional-grade as advertised
CARTMAN 12V Car Battery & Alternator Tester
CARTMAN is renowned for its ultra-affordable tools and gear, and its 12V car battery and alternator tester addresses car owners who'd like to run quick diagnostics without spending an arm and a leg on a professional unit. It won't deliver utmost accuracy, but it's reliable in that it will let know whether it's time to replace or recharge your cell.
Designed with home users in mind, it boasts a ridiculously easy operation. Simply attach the clips to the battery respecting the color-coding and turn on the unit. A convenient LED display indicates the state of the battery. Not only the LEDs have different colors for quick diagnostic at a glance, but a brief description next to each LED sheds further light on the matter. Another highlight is the charge check feature that lets you know when charging is complete. Cheap yet incredibly useful, this tester is perfect for helping you understand when to run a thorough check on your car. If you are also looking for the best car gadgets, be sure to check out our selection of the best ones on the market.
Key Features:
12V battery and alternator checker
The simple LED display of battery status
Pocket-sized tester
Very easy to operate
Specification:
Brand

CARTMAN

Model

TL120207

Weight

1.6 Ounces
No display and buttons make it very easy to use
Accurate battery status readings
Pocket-sized tester is very easy to carry
Alternator testing is not fully accurate
No advanced testing functions
OTC 3180 Battery Load Tester
The OTC 3180 is an uncomplicated battery load tester for both home and professional use. It doesn't run advanced diagnostics, but it's perfect for checking the status of the battery of your vehicle. With a convenient, portable size and easy-to-read scales, it simply shows whether it's time to replace or recharge the battery.
Boasting a simple operation, the unit only requires you to attach the clamps on the battery and turn on the load switch. The measurement takes about 15 seconds, and the results are clearly indicated on the scales. Perfect for automotive batteries and not only, but the tester is also ideal for both 6V and 12V cells. Be sure to also check out our guide to the best car waxes that will help you keep your car looking spotless.
Key Features:
Works on 6V and 12V batteries
Determines state of charge cranking and charging volts
Extra-large display with zero adjust
Tests batteries in just 15 seconds
Specification:
Brand

OTC

Model

3180

Weight

0.16 Ounces
Compact enough to keep in your garage toolkit or trunk
Simple analog operation
Heavy-duty copper-plated clamps withstand the test of time
Tester has an overall cheap look
Cables are on the short side
INNOVA 3721 Battery and Charging System Monitor
Using a car battery tester doesn't require you to have a degree in mechanics, but sometimes you might prefer an easier approach. If that's your case, the INNOVA 3721 might be the best car battery tester for you. It's much easier to use than a classic tester, right from the comfort of your car. Simply plug it into the vehicle's cigarette lighter or power receptacle and wait for a few seconds.
Results are both displayed on the backlit LCD and indicated by color-coded LEDs. Designed to provide a wealth of information on your battery's status, the display shows the measured voltage as well as a bar graph that indicates the charge level. The colored LEDs, on the other hand, indicate the charge status, helping you evaluate the efficiency of your alternator. This pocket-sized device also boasts a pivoting head that allows you to make quick viewing and angle adjustments. Perfect for keeping in your car; this is a handy tool can help you run quick battery diagnostics and it makes an ideal gift for car lovers.
Key Features:
Designed for 12V negative ground systems
LCD screen
Plugs into a cigarette lighter
Pivoting head
Specification:
Brand

INNOVA

Model

3721

Weight

8 Ounces
Color-coded LEDs help you identify the battery status easily
Easier to use than most car battery testers
Allows you to check the status of the battery from the comfort of your car
Not very informative
Less durable than expected
AUTDER 12V Digital Battery Tester
Moving forward with our list, the AUTDER digital battery tester is another inexpensive unit ideal for home use. Dubbed "the battery mate," the tester is designed for 12V batteries. Not as fancy as other digital units but reliable, it shows you the voltage on a small screen as well as the battery and alternator status with the help of LED indicators.
Controlled by a high-quality microprocessor, it provides extra-quick readings. In this way, you'll know if you need to jump-start or fully replace the battery. Its greatest highlight is the pure copper wire and clamps that deliver outstanding conductivity as well as high sensitivity. This tester doesn't have many bells and whistles, but it does what it's supposed to do. A great investment at a fraction of the price of more performing car battery testers. Be sure to also check out our guide to the best car vacuum cleaners for more useful products for your vehicle.
Key Features:
Designed for 12V batteries
8-LED battery status indicators
Four-character digital display
Pure copper clamps and wire
Specification:
Brand

AUTDER

Model

805

Weight

4.8 Ounces
No-frills operation
LED indicators let you check the battery status at a glance
Voltage is displayed on the four-digit digital display
Heavier than expected
Can only run limited tests
Runleader RL-BI003 48V Battery Fuel Gauge Indicator
Runleader Batery Fuel Gauge Indicator is not a car battery tester in the true meaning of the word, but it does check the health and load status of batteries. Instead of automotive, though, we're talking about 48V batteries usually used on golf carts, club cars, forklifts, and floor care equipment.
Now, considering all the above are vehicles too – and that some of you might play golf – it's easy to understand why this tester has made it to our list. More than a tester, this fuel gauge indicator does exactly this. It tells you how much of a charge is left in your cell, and whether it's time to recharge it. Different colors for different load levels make it easy to draw a conclusion. Furthermore, a 10-segment LED bar graph also offers a visual representation of the charge level. Its only downside is that it is quite difficult to install. Our guide to the best rooftop cargo boxes features some amazing products ideal your road trips, so check them out.
Key Features:
Designed for 48V batteries
Unique snap-in installation
Historical data stored automatically
LED bar graph display
Specification:
Brand

Runleader

Model

RL-BI003

Weight

1.12 Ounces
Ideal for a wide range of utility vehicles
LED flash for low charge and high charge warnings
Memory option allows recalling the last reading
Hard to install
Rather limited functionality
LEICESTERCN Automotive Battery Tester
Concluding our round-up, the LEICESTERCN automotive battery tester is perfectly compatible with 6V, 12V, and 24V lead-acid batteries. Whether it's regular flooded, gel, AGM, or deep cycle, this tester has got you covered. Three sets of adapter cables let you choose the preferred connection method. Pick from either traditional clamps or cigarette lighter plug the one that best suits your needs and skill level.
Easy to use even by beginners, the tester also boasts a large LCD screen that displays all essential information. Ultra-compact and ultra-safe thanks to its reverse polarity and over-voltage protection, this tester is one of the best for most car owners, just like some of the best timing lights from our list.
Key Features:
Suitable for 6V, 12V, and 24V lead-acid batteries
A quick evaluation of your battery's condition
Large LCD screen
Compact, handheld design
Specification:
Brand

LEICESTERCN

Model

13

Weight

5.6 Ounces
Very safe and accurate to use even by rookies
Ultra-compact design, perfect for keeping in the car
Comes with three adapter cable sets
Overpriced for what it offers
It uses power from the battery it testes
Car Battery Tester Buying Guide
Features To Look For In Car Battery Testers
The market is full of car battery testers, but if you want to get the best battery tester, you should pay attention to the following features.
Type – We can distinguish between two types of battery testers, analog and digital. The former is the simplest model that simply show you the test results on a scale. Digital units usually display more information, including voltage, on a digital LCD screen.
Functionality – Some car battery testers will only let you know the charge status of the battery, and maybe if the battery's faulty. Other testers can also check your alternator and display more information about the battery status. Which one is the best is down to you, based on your knowledge, needs, and skills.
Battery compatibility – When buying a car battery tester, remember that not all vehicles were created equal. Most testers around are compatible with 12V batteries used on most cars, light trucks, and RVs. However, we recommend checking the type of battery your vehicle uses before investing in a tester.
Cable length – Last but not least, also check the cable length. Some testers have short cables that require you to stay outside, near the battery. Others have longer cables that allow you to get a reading from the comfort of your car. Alternatively, some units plug into the car's cigarette lighter to test the battery. Before buying, consider your needs so that you can pick the best car battery tester for you.
Sign Up Now
GET THE VERY BEST OF GEARHUNGRY STRAIGHT TO YOUR INBOX