Best Whittling Knives In 2022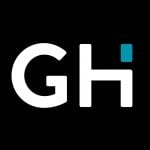 This product guide was written by GearHungry Staff
Last Updated
June 24, 2019
GearHungry Staff
GearHungry Staff posts are a compilation of work by various members of our editorial team. We update old articles regularly to provide you the most current information. You can learn more about our staff
here
.
GearHungry may earn a small commission from affiliate links in this article.
Learn more
In modern fashion, the whittling knife has become a necessity in this time, whittling. Whittling has been around for decades and many products of this activity can be identified in several households all across the globe. Since its inception, the art of whittling has grown steadily, becoming more popular with every passing decade. For those seeking to find the perfect whittling knife for this majestic art, you have come to the right place. In this article, we make available all the best whittling knives, boldly displaying their specifications and shortfalls, to ensure you make a choice that compliments your needs. We also take you through the various uses of a whittling knife as well as provide a well-detailed buying guide that will help you identify which knives are the best for your next project.
The Best Whittling Knife
Opinel Pocket Whittling Knife
Since 1980, the Opinel Pocket Knife has been around the help handymen across the world undertake tons of projects with ease. It is a pocket knife that features a sturdy and straightforward design, with an efficiency that is hard to beat and a user-friendly structure. The design hasn't changed over the years, but the quality and level of innovation have, making this pocket knife our best choice product in this article.
The Opinel Knife is an iconic model designed for use outdoors and it is well suited for both amateur and professional handymen and can be seen anywhere from a garden to the dinner table. The blade of the Opinel knife is manufactured from carbon steel, a robust metal known for its ability to remain sharp even after regular use. The use of this metal is also encouraged due to its excellent cutting quality and easy regrinding. 
Next, we talk about the handles, and that of the Opinel branded knife tops the charts. It is designed from beech wood, which is robust and hard in structure. Its homogenous appearance makes it effortless lumber to work with, and its different colors create a lot of varying knife versions and options. Take this knife along with you for your picnic or keep it at your desk while you work. It is a sharp and durable unit that is great to own. 
Key Features:
Carbon steel
Efficient and easy to use
Beech handle
Virobloc safety ring
Durable
Simple and beautiful
Guaranteed under normal use
Might not be able to withstand high temperatures
Flexcut Cutting/Whittling Knife
One great beginner's knife is this whittling tools from Flexcut. This is a straight-edged knife developed from high carbon steel in the USA. It is well suited for those learning the art of whittling as it delivers comfort even after hours of continued carving. You can start using this knife right from its box, thanks to the additional sharpening of its steel blade by the manufacturers. Also, the handle on Flexcut Cutting Knife is exceptionally ergonomic and is built from the best ash hardwood on the market. If you're seeking to start the woodcarving business or art, this is an excellent start for you. For more handy knives to help you in your projects, check out our guide to the best craft knives.
Key Features:
High carbon steel blade
Ash dandle
1-1/4 inch blade bevel length
Made in the USA
Specification:
Brand

Flexcut

Model

KN12

Weight

3.52 Ounces
Sharpening the knife is easy
Robust, smart and graspable
Offers a durable aluminum handle
Blades don't lock
Blades are too tricky to open
Needs to be handled carefully
Flexcut Pocket Jack Whittling Knife
The Flexcut Pocket Jack for Carvin' is a carving specific tool designed in the USA. It is a set which contains four different knives meant for various purposes. The Jackknife wood carving knife features a straight gouge, a detail carving knife, a gouge scorp and a v scorp, each of which has been constructed at a steady length of 4 inches for secure storage in the pack or your pocket. The blades of each knife are made from razor-sharp carbon steel metal and are made in a manner that makes it usable as soon as it's out of the packaging. The quality and versatility offered by these knives come second to none. They all feature a sleek frame and highly ergonomic handles that provide a sturdy grip whenever they're in use. There's no other brand on the market that offers a tremendous whittling knife bargain like Flexcut, so be sure to take advantage by getting these multi tools for yourself.
Key Features:
One detail carving knife – 1 straight gouge
Fits nicely into your pocket or pack
Ready to use
Made in the USA
Specification:
Brand

Flexcut

Model

JKN89

Weight

3.2 Ounces
Lightweight and durable
Smooth opening and closing of blades
Can also be used as a multi-tool
Not suitable for beginners
Sharp and smooth blade
Can be a little tricky opening at the start
Morakniv Wood Carving 120 Knife
Whittling is made more comfortable with a knife that delivers excellent cutting quality. One of such products is the Morakniv Wood Carving Knife, the best whittling knife recommended by several customers around the globe. This is a sharp-edged knife that has a classic design and a fantastic level of durability, even with regular usage. It is manufactured with durable laminated steel for longevity and is well suited for all your wood carving needs. We recommend this whittling knife because it's part of one of the leading brands in the industry. The Morakniv brand has been around since then, and it's a company that has seen generations of wood carvers and carpenters who appreciate accuracy in performance and precision in design. This whittling knife is an affordable unit with ergonomically designed parts that are trusted by professionals worldwide. We can guarantee that every task you seek to undertake will be done with ease, with the blade guiding you through. For more versatile products like this, check out our reviews of the best utility knives.
Key Features:
Oiled birchwood handle
Lifetime manufacturer's warranty
Durable laminated steel blade
Blade length 2.4 inches
Specification:
Brand

Morakniv

Model

M-120-1600

Weight

2.4 Ounces
Reasonable price
Comfortable grip
High-quality blade material
Blade size is a little awkward
The next product is the Flexcut Carving Knife, an exceptionally well-balanced unit created by professionals to exhibit precision and high quality whenever it used. It is a starter set model and as such, comes in a set of three. The packaging of this unit, as well as the number you receive for its price, is a fair bargain for all economic knife lovers. The three knives included are the roughing knife, cutting knife and the detail knife; all the elements needed for different purposes. Every blade found in the Flexcut starter set is made from usable and corrosion resistant carbon steel which stays sharper for an extended time.
The knives also feature ergonomically designed handles that enable the user to hold and grip the blade with ease. Get two for one with this Flexcut knife models and be the proud owner of three popular knives in the world. We love this starter set and were certain your garage or workshop would be glad to have too. You will find more useful products like this by checking out our top picks of the best camping knives.
Key Features:
Ergonomic handles
Carbon steel blades
Set of 3
Starter set
Specification:
Brand

Flexcut Tool

Model

KN500

Weight

2.4 Ounces
Carbon steel
Two for one
Safe and easy to store
Difficult to open
Difficult to lock blades in place
Morakniv Wood Carving 106 Knife
We present to you yet another special knife that comes highly recommended for whittling. It is a member of the Morakniv company and is seen to be one of the best whittling knives you'll ever encounter in today's market. This is the Morakniv Wood Carving Knife, a beautiful piece of blade designed as a simple and durable unit for cutting and other activities. This knife features a laminated steel blade for all your wood carving needs and also boasts of a wood handle made from oiled birch wood, to make it more durable. The Morakniv edge is a proud Swedish product, which can adapt with ease to any task it is offered. Enjoy the most significant grip with this knife and move with ease while you cut. Our guide to the best Benchmade pocket knives features more high-quality knives like this.
Key Features:
Laminated steel blade
Oiled birchwood handle
Limited lifetime manufacturer's warranty
Made in Sweden
Specification:
Brand

Morakniv

Model

M-106-1630

Weight

2.72 Ounces
Firm grip to work correctly
Move quickly on one side to another
The handle doesn't cause blisters
Small sized
Dull faster compared to others
Can't handle or work on big pics wood
Flexcut Whittlin' Jack, Detail Knife
Flexcut is one famous brand in the knife manufacturing industry; thus, it comes as no surprise that they have many of their models features in our list of best whittling knife recommendations. Another member of their whittling knives collection which we love is the Flexcut Whittlin' Jack, a detail knife designed for all your needs and then some. It is a proudly American unit that comes with two distinctly designed blades meant specifically for whittling.
The Jack-knife offers users with two different knives – one roughing knife and a detail knife; thus, all your tasks that require different blade types are catered for. Every blade is made to be used immediately it is out of its packaging, with the predominant material for construction being thick carbon steel. We recommend these knives because apart from their durability and functionality, their compact design makes them easy to store in your pocket, away from prying eyes when it is not in use. For more amazing wood-cutting knives, check out our reviews of the best bushcraft knives.
Key Features:
Two whittling specific blades
2-inch roughing knife
3 oz
Walnut inlay handle
Specification:
Brand

Flexcut

Model

KN88

Weight

4.8 Ounces
Three piece set
Good carbon blades
Best for the money
Uncomfortable handle
Blade defects in some units
We love the Flexcut brand because of their wide range of options concerning knives. Every knife type is similar and yet very distinct, which makes the brand one of the best in the market today. Their latest knife model is the Flexcut Detail Knife, an ergonomically designed unit made with care and precision to cater to all your wood carving and whittling needs. This is a special wood carving knife in every sense of the word. It is made with high carbon steel which increases its durability and also has a hardwood handle designed to accommodate the inside of your hand to offer firm grip whenever needed. The performance of this American product is outstanding, and it is seen through various positive reports from existing customers. We love the flexibility of the Flexcut detail blade and also admire the full control it offers the user over every cut. Say goodbye to hand fatigue with Flexcut and enjoy whittling once more. Find more knives you can always have at hand by checking our top picks of the best keychain knives.
Key Features:
High carbon steel blade
Ergonomic ash handle
1-1/2 inch blade bevel length
Comes with a leather pouch for safe storage
Specification:
Brand

Flexcut

Model

FLEXKN13

Weight

2.08 Ounces
High ergonomic value
Perfect for detail cuts
Available in Left and Right handed models
Carvin Jack is not suitable for newbies
The blade should be used carefully
Hard to open the blade for the first time
The General Sloyd Knife is identified as the general knife for wood carving. It is the best whittling knife often purchased by both amateurs and professional wood carvers, because of its user-friendly body and highly efficient performance. This wood carving knife is constructed to help in whittling, woodworking, wood carving and the roughing of wood. Its blade features a rounded portion that is used for making sliced and rolled cuts, as well as cutting hollow areas. The thin part of the blade is designed as a pointed tip, to create delicate cutting processes easier and also to allow more detail when working in tight areas. 
This Sloyd carving knife is hardened during the construction process, to increase its firmness. It is considered one of the best green woodworking tools in the market, due to the use of highly renewable materials for its construction. A single purchase offers customers the chance to receive up to three free eBooks, which provide them with information on how to prevent their knives from rusting, sharpening of woodcarving knives and sharpening of hook knives. Our guide to the best survival knives features many products suitable for adventurers, so be sure to check them out.
Key Features:
Durable High carbon steel
Cuts hardwoods such as oak or walnut
Wood carving handle
Appreciated by beginners and professional woodworkers
Specification:
Brand

BeaverCraft

Model

C4

Weight

1.6 Ounces
Prone to nicks
Prone to rust
Whittling Knife Buying Guide & FAQ
How We Chose Our Selection Of Whittling Knives Brand
Brand - We included a plethora of leading brands in the market today, to ensure that our readers are provided with nothing but quality whittling knife models. Some of the brands in this article are Flexcut and Morakniv.
Price - Every knife we have selected is hugely budget-friendly, which means that all potential buyers can find a knife, the suits and meets their available resources while offering them the best quality and performance.
Reviews - Customer feedback is a great way to know the strength and durability of any product; thus, we considered various reports from users all around the world. These comments guided our final choice.
Features To Look For In Whittling Knives
You might be ready now to streamline the options available in this article and make the final decision. The buyer's guide below is provided for your convenience to help you make the best purchasing decision that you'll be delighted with. With the various options available, knowing which model is perfect for your needs may prove to be a tough task.
Type of Blade - Are you focused on the strength of the knife instead of price or budget? Then you must consider the type of blade your preferred knife possesses? There are whittling knives that feature a rugged and sharp design, and these are often made from carbon blades. The carbon-metal is a standard metal in the knife industry. It is known to stand the test of time and to be hyper-durable. The wrong side to this metal is its constant need for maintenance.
Another metal is stainless steel, which is sharp, workable, affordable and also very sharp. It is followed by the laminated steel, an alloy that is more delicate than the rest. Besides its sharpness and workability, this metal is the perfect option if you want to undertake any detailed work. Depending on your needs as well as your budget, a whittling knife with a different blade metal may be suggested to you.
Number of Blades - There are whittling knives that have multiple blades, and these units are very versatile. If you want a knife that offers you different blades for your various cutting tasks, be sure the study the packaging and read all specifications to find the ideal model.
The shape of the blade - The shape of the blade you use will determine its use and how durable it is. Depending on your intended task, you might want to opt for straight-edged knives or those with rounded tips.
Locking Blades - The ability of your knives blade to lock increases its safety feature. A locking blade keeps users and other curious hands safe from the sharpness of the blade, which in turn helps the blade maintain its sharpness for a more extended period. It is advised that you research into the blade of your preferred whittling knife and select a model with the locking feature.
Whittling Knife FAQ
Q: What is a whittling knife?
A: A whittling knife is a cutting tool used for the art of whittling, which is the process by which shapes are carved out of raw wood with a knife. It can also be described as a knife designed to help individuals undertake the process of repeatedly shaving silvers from a piece of wood. The knives used for this process are often sharp, straight-edged and long for natural movement.
Q: Are Opinel knives good for whittling?
A: Opinel knives are French designed knives. These are cutting tools made in Savoy with extreme care and precision. According to whittling enthusiasts and individuals with interest for wood carving, the Opinel knife is well suited in design for use as a whittling tool. This is because it features a sturdy and powerful blade, which features a good edge and can also be sharpened easily.
Q: Which wood is best for whittling?
A: In the wood carving and whittling industry, the primary requirement is wood, as this is used to create a wide variety of products. There are several wood species in existence, and each of them possesses a quality that sets them apart and makes them suitable for specific activities. In whittling, the best wood to consider and commonly used species is basswood. Basswood is specialized wood blocks designed for the whittling process.
Q: Can you use a pocket knife for whittling?
A: Whittling is done with different knives, but as a recommendation, it is better to use a more substantial knife blade. Larger knives are preferred because of the quality grip they provide the user, during the whittling process. Carving with a pocket knife may get uncomfortable, especially when the process is done for an extended period. If possible, purchase a set of knives featuring special whittling tools which are portable enough for you to carry on the go.
Q: What is the difference between wood carving and whittling?
A: Both terms are used interchangeably, but in fact, they are very different practices. Whittling is an art which involves the use of a knife, but carving is done with tools such as gouges and chisels and may sometimes even use a mallet. Carving is known for its utilization of powered equipment, which makes it different activity from whittling.
Sign Up Now
GET THE VERY BEST OF GEARHUNGRY STRAIGHT TO YOUR INBOX