Best Aromatherapy Diffusers In 2022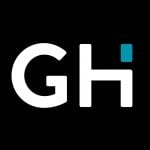 This product guide was written by GearHungry Staff
Last Updated
February 7, 2020
GearHungry Staff
GearHungry Staff posts are a compilation of work by various members of our editorial team. We update old articles regularly to provide you the most current information. You can learn more about our staff
here
.
GearHungry may earn a small commission from affiliate links in this article.
Learn more
An aromatherapy diffuser is a device specially designed to dispense therapeutic aromas from essential oils. This device helps to improve your mood and induce sleep whilst also enhancing the performance of the mind, immune system and hormones. Despite their usefulness, it can be quite a bit of a challenge when it comes to choosing the best aromatherapy device. This is because there are tons of oil diffusers out there, with so many features and factors to consider. Luckily, we have put together a list of the best aromatherapy diffusers in the market. Check them out below.
The Best Aromatherapy Diffuser
Pure Daily Care Ultimate Aromatherapy Diffuser
Pure Daily Care Ultimate Aromatherapy Diffuser is formulated with aromatherapeutic plants (cumin, lavender and chamomile) that are blended with oil extracts to create a soothing effect on the mind and body. Unlike most aromatherapy and essential oil diffusers, the Pure Daily Care does not contain additives and fillers that might be off-putting to some users.
As for usability, it's pretty easy to get the refreshing aroma of the Pure Daily Care Ultimate Aromatherapy Diffuser. Simply add about 5 to 7 drops of any oil of your choice into the tank. Each of the oil comes in a 10ml bottle, so it will last you for a considerable length of time. For the bottles not to be degraded on exposure to the sun, they are coated with amber.
Key Features:
100% pure oils
10ml oil bottle
2.05 pounds
14 variety of lights
Specification:
Brand

Pure Daily Care

Weight

2 Pounds
High-quality
Abundant light and oil variety
No fillers and additives
Reports of poorly packaged products
Diffuser may leak easily
Unsuitable for large rooms
Qusup Ultrasonic Cool Mist Aromatherapy Diffuser
With the Qusup Ultrasonic Cool Mist Essential Oil Diffuser, you can create an atmosphere filled with peace and comfort. The device has a classic and rustic design that will complement the interior decoration of any room. Just relax and enjoy the refreshing fragrance as the oil diffuses through the length and breadth of your room. And when the oil diffuser runs out of the water, it will automatically switch off, so you and the device are protected.
And if you are uncomfortable with the ambiance of the aromatherapy diffuser, you have the option of switching between any of its 7 LED bulb colors. What's more, as a BPA-free device, you can safely use it in the presence of kids and pets. For more excellent options for your home, check out our guide to the best candles.
Key Features:
7 LED bulbs
BPA-free rustic design
Automatic shutdown function
100ml jars
Specification:
Brand

QUSUP

Weight

1.1 Pounds
BPA-free
Suitable for kids and pets
2 years warranty
No oil
Water may run out quickly
No cleaning kit included
ASAKUKI 500ml Premium Essential Oil Diffuser
The Asakuki Essential Oil Diffuser is an aromatherapy device that offers impressive 5-in-1 benefits to homes, spas and offices. Unlike the small water tanks that usually accompany most oil diffusers, the Asamuki comes with a 500ml tank. This will serve you longer than you can imagine. And when it finally gets used up, the device automatically turns off so it does not overheat.
Another useful aspect of this oil diffuser is that it also doubles as a humidifier. That is, it helps to improve the humidity level of your room, as well as conceal unpleasant smells; which you will find to be particularly useful in a dusty and dry environment. Additionally, the device is constructed with baby and environmentally friendly materials, so it won't pollute the environment or harm your child. And in the area of lighting, the Asakuki does not disappoint, as it comes with a variety of 7 LED bulbs to improve your mood and overall health. You may also like some of these cool pendant lights from our list, so check them out.
Key Features:
7 LED bulbs
5-in-1 benefits
500ml water tank
Environmentally friendly
Specification:
Brand

ASAKUKI

Model

100-DF001

Weight

1.15 Pounds
Suitable for babies and pets
Multi-functional
Adequate water supply system
Very heavy
Quite expensive
No cleaning kit available
URPOWER 2nd Version Essential Oil Diffuser Aroma Essential Oil
URPOWER Ultrasonic 2nd Version Oil Diffuser offers an array of attractive scents that will put you in the most comfortable and serene environment. With its ultrasonic mist, you will be able to relax your nerves and get a peaceful sleep even in somewhat noisy environments.
The URPOWER Oil Diffuser has a classic wooden vase-shaped design that will appeal to the aesthetic taste of just about anyone. Plus, it will blend with any decoration. As if that is not enough, the device is equipped with a 400ml tank that will be able to diffuse its essential oils through the length and breadth of a large-sized room. And when the water is exhausted, the device automatically shuts down to prevent it from overheating. Overall, the product offers excellent quality for your money. For more products that will help you improve the quality of your sleep, check out our selection of the best white noise machines.
Key Features:
400ml tank
7 refreshing LED lights
Classic wooden vase-shape design
10.9 ounces
Specification:
Brand

URPOWER

Model

OD-101

Weight

10.9 Ounces
Cheap
Auto-off safety system
Silent operation
Very Heavy
Not battery supported
No oil included
InnoGear Upgraded 150ml Aromatherapy Diffuser
Innogear is a pacesetter in the aromatherapeutic industry. The brand has consistently integrated cutting-edge technology and nature in manufacturing the best alternative medicines, solar systems and musical accessories. The InnoGear Essential Oil Diffuser gently diffuses its 6 refreshing scents to fill your entire room through intermittent or continuous mist flow. The device does all these impressive operations without disturbing others around you. And if you want to switch the light to suit your mood at any point in time, you have 7 LED bulbs at your service. What's more, you can adjust the brightness of the bulbs to give you the perfect ambiance for relaxation and concentration. To turn on the bulb, simply press the well-labeled button located at the base of the device. You may also be interested in some of the best commercial dehumidifiers from our list, so check them out.
Key Features:
Multiple working modes
Low ultrasonic sound
Variety of 7 LED bulbs
Classic wooden design
Specification:
Brand

InnoGear

Model

AD291L

Weight

1.6 Pounds
Emits low sound
Easy to use
Safe for children and pets
Bland design
Small water tank
Quite expensive
URPOWER 300ml Essential Oil Diffuser
To get that soothing feeling of a flower in the spring, then you need to go for the URPOWER 300ml Oil Diffuser. It offers astonishing 5-in-1 properties, making it a perfect housewarming gift choice for your loved ones. As a brand concerned about the safety of its customers, URPOWER only made use of 100% pure oils in the manufacturing process. So you won't find any filler, additives or bases mixed with the oil. Because of this, you can safely use the oil diffuser in the presence of your kids and pets. On top of that, the oil diffuser shuts down by itself immediately the 300ml water tank gets dried, so the device does not overheat and get damaged. When it comes to lighting, the URPOWER 300ml Essential Oil Diffuser exceeded our expectations. It is equipped with 15 different LED night bulbs to suit your mood at any time. With a press of a button, you can switch from one light color to another.
Key Features:
15 LED lights
Auto-off timer
300ml water tank
6 oil jars
Specification:
Brand

URPOWER

Weight

1.8 Pounds
Many lighting options
Easy to use
Safe for kids and pets
Very expensive
Not battery supported
No cleaning kit
Pure Daily Care Ultimate Aromatherapy Ultrasonic Diffuser
Pure Daily Care is the leading provider of aromatherapy products globally. Whatever feature you are looking for in an aromatherapy diffuser, you can be rest assured it's in the Ultimate Aromatherapy Ultrasonic 300ml Diffuser as it has an attractive display stand that houses its 10 different oil jars. Each jar contains 10ml of essential oils such as: nutmeg, jasmine, tea tree, spearmint and many more. What's more, the stand is not only for showcasing the oil diffuser but also for protection and storage, so no jar gets missing or destroyed.
Just like every Pure Daily Care aromatherapy products, this one does not contain any filler or additive that may be off-putting to kids and pets. So, the possibility of getting an allergic reaction when using the oil diffuser is completely ruled out. To always be sure your home will smell fresh, check out our guide to the best odor eliminators and pick your favorite.
Key Features:
Display Stand
10 essential oils
14 lights
2.45 pounds
Specification:
Brand

Pure Daily Care

Weight

2.4 Pounds
Great display system
No filler and additives
Pure oils
Slightly heavy
Very expensive
Fragile oil bottles
Everlasting Comfort Diffuser for Essential Oils
If you are new to aromatherapy, the Everlasting Comfort Diffuser is definitely the best choice to start with. This is because it packs everything you need, including a cleaning kit. It comes with 7 LED lights, so you can go for brighter colors when you want to concentrate, and dimmer ones when you want to sleep or relax. Additionally, this product features an advanced ultrasonic sound system that generates low noise, so the device does not disturb others.
Everlasting Comfort Diffuser conveniently runs for over 14 hours, thanks to its 400ml water tank. Because of this, you can relax, sleep, read or do whatever calms your nerves. What's more, the oil diffuser sports a classic yet sophisticated design that will blend in with any decoration in your bedroom, office or yoga room. 
Key Features:
14 hours run time
7 LED lights
400ml water tank
4 Auto-off timers
Specification:
Brand

Everlasting Comfort

Weight

1.6 Pounds
Easy to use
Long-lasting
Low noise
Quite pricey
No oil included
URPOWER Wood Grain Ultrasonic Aromatherapy Oil Diffuser
This essential oil diffuser has a compact design that's exactly the same height as an iPhone 7 Plus. Hence, it can easily be placed on a small table in your room. And with a 150ml water tank, the oil diffuser can continuously produce refreshing fragrances for up to 6 hours. This feat is quite impressive considering the small water tank. And when the device automatically shut off operation, it's an indication that the diffuser is out of water and has to be refilled.
The URPOWER Essential Oil Diffuser does not fall short of the standard lighting features of an aromatherapy diffuser, as it comes with 7 different LED lights. And the good thing about these lights is that they can be adjusted to suit your mood at any given time. If you are also a fan of incense sticks, be sure to invest in some of these nice incense holders from our list.
Key Features:
150ml tank size
Two mist run settings
Automatic shut off operation
7.5 ounces
Specification:
Brand

URPOWER

Model

OD-133

Weight

7.5 Ounces
Portable
Easy to maintain
Cheap
No cleaning kit included
Small tank
No oil included
Aromatherapy Diffuser Buying Guide & FAQ
How We Chose Our Selection Of Aromatherapy Diffusers
Price - The first criteria we considered when researching and compiling the list of best aromatherapy diffusers is price. As a matter of fact, most high-quality aromatherapy diffusers are usually quite expensive, so we took our time to carefully select the ones that are worth the price they go for. While we ignored the ones we consider as total rip offs.
Reviews - We understand that the opinions of customers are very important, so we compiled this list of the best aromatherapy diffusers based on the reviews the products received. While some of these products won the hearts of many users, a few of them have areas in which they can be improved.
Based on the reviews, it's safe to say that the Pure Daily Care Ultimate Aromatherapy Diffuser & Essential Oil Set is the best choice for anyone looking for a high-quality yet fairly-priced aromatherapy device.
Features To Look For In Aromatherapy Diffusers
Aromatherapy diffusers are usually very expensive, so it's important that you do not just settle for anyone that comes your way. Here are some features to look for:
Noise - Some are built to operate at very low sound, while others generate loud noises. Depending on the type of oil diffuser you are buying, ensure that you check the sound rating. As a guide, the higher the decibel rating, the louder the noise generated. So if you need an aromatherapy device that will induce sleep and calm your mind, then go for the ones with low decibel values.
Lighting - Most aromatherapy devices come with LED bulbs to provide illumination in your room. If you need an oil diffuser that will help you concentrate as you read, then you should look for the one that has more than 8 LED bulbs.
For some of these bulbs, you can adjust their light intensity to suit your needs. Brighter lights are recommended for children while dimmer ambiance will help you fall asleep quickly. But the thing is, the more light an aromatherapy diffuser comes with, the more expensive it tends to be.
Water Tank - The water tank of an aromatherapy diffuser is the reservoir in which water is stored. Water is essential to propel the mist, so the device can continuously or intermittently generate soothing fragrance for your pleasure.
The larger the water tank, the longer the fragrance will be diffused. For instance, an aromatherapy diffuser with a tank capacity of 500ml can run for over 16 hours. On the flip side, a 120ml tank can only go as much as 4 to 5 hours. So, if you don't want to go through the stress of refilling the water tank regularly, opt for a device with a large reservoir.
Mist - Another feature to look for when buying an aromatherapy diffuser is the mist. A high-quality diffuser will give you the option of adjusting the mist to meet your needs. Based on where you intend mounting the device and the size of your room, you will need a mist that can adequately diffuse more or less scent. For instance, you have to reduce the mist level if you place the device close to where you are. But if you are far from it, then you can increase the mist so that the fragrance will get to you and even the entire room.

Types Of Aromatherapy Diffusers
There are three main types of essential oil diffusers. They include:
Ultrasonic Aromatherapy Diffusers - This type of diffuser functions by creating vibrations which helps to spread mist of oils and water into the atmosphere. Ultrasonic diffusers are the most common used oil diffusers because they create cool vapor through mild vibrations instead of using heat. Because heat is known to reduce the soothing effects of most essential oils.
Most ultrasonic diffusers double as humidifiers by helping to increase the amount of water vapor in the air. This type of diffuser is usually equipped with a water tank that turns off the device immediately it runs out of water. This helps to protect the oil diffuser from overheating and possible damage.
Nebulizer Aromatherapy Diffusers - Nebulizer diffuser disperses fragrance into the air through the help of an atomizer. The atomizer works by grinding the essential oils into tiny bits and spread them into the atmosphere in the form of vapor. Unlike heat diffusers, nebulizer diffusers do not require heat or water to break down the essential oils. But this type of diffuser is usually more fragile compared to other diffusers. So they are not exactly suitable for use in the presence of children. Also, a nebulizer diffuser is more expensive than other diffusers, so ensure you have weighed your options before settling for it.
Evaporative Aromatherapy Diffusers - This type of essential oil diffuser is not very common. It uses a fan to convert oils from liquid to vapor and then spread the vaporized oil into the air. The good thing about evaporative oil diffuser is that it disperses oil faster than other diffusers and it's also quite cheaper.
However, the way it operates is not exactly the best. This is because it releases light oil molecules first before larger ones. And this creates a somewhat unpleasant ambiance that may not give you optimum therapeutic benefits.
Aromatherapy Diffuser FAQ
Q: What is an aromatherapy diffuser?
A: An aromatherapy diffuser is a device used to disperse essential oils of different fragrance into the air. These oils help in creating the perfect therapeutic environment to induce sleep, calm the mind and concentrate.
Sign Up Now
GET THE VERY BEST OF GEARHUNGRY STRAIGHT TO YOUR INBOX