Best Pendant Lights In 2022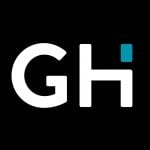 This product guide was written by GearHungry Staff
Last Updated
August 6, 2020
GearHungry Staff
GearHungry Staff posts are a compilation of work by various members of our editorial team. We update old articles regularly to provide you the most current information. You can learn more about our staff
here
.
GearHungry may earn a small commission from affiliate links in this article.
Learn more
Pendant lights are a fantastic way to enhance the style of any room. The best pendant lights can give your space an overall appearance boost while providing a vintage glow that makes anywhere feel like home. If you're hoping to make a statement with a kitchen, dining room, or conservatory redesign, a pendant light is a superb and bold way to do so. Ideal for cultivating coziness while also demanding the attention your home deserves, there is a pendant lighting fixture for everybody. These statement light fixtures can transform your home in ways you never expected.
The Best Pendant Light
Axiland Truelite Pendant Lights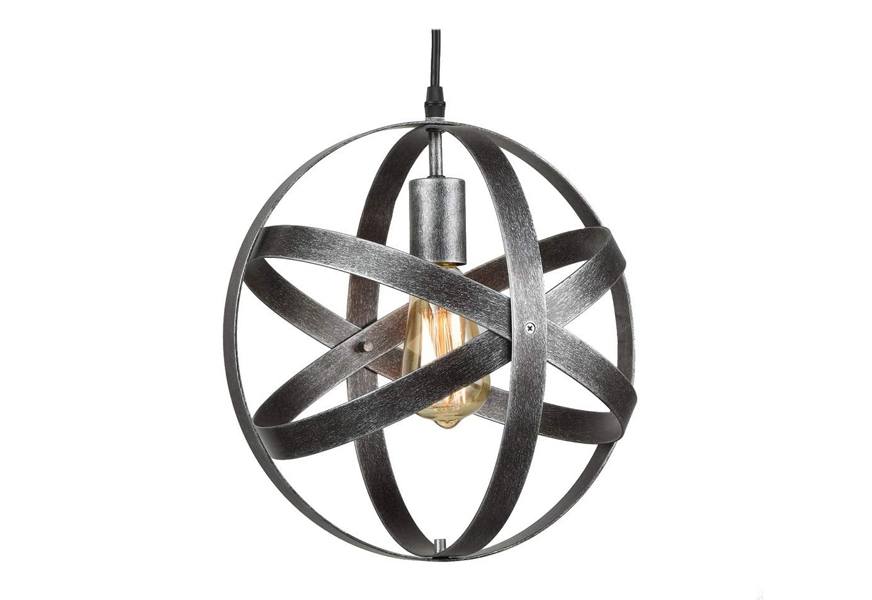 Axiland Truelite is our choice for the best pendant light. It is available in three colors: Oil-Rubbed Bronze, Silver Black, and Silver Grey. The spherical design provides a soft geometric aesthetic that complements its vintage design.
It is ETL-listed and requires a hardwired installation to provide consistent connectivity and prevent leading wires. The spinnable rings also provide customization options to suit your environment and deliver a trendy open-air design. We think this design is perfect for any modern kitchen. For some more beautiful and functional products, check out our guide on best ceiling fans.
Key Features:
3 colors
Vintage design
ETL listed
Hardwired installation
Spinnable rings for varied styles
Soft geometric aesthetic
Specification:
Brand

Axiland

Model

TR12018U

Weight

5.04 Pounds
CLAXY Ecopower Industrial Metal Barn Pendant Lights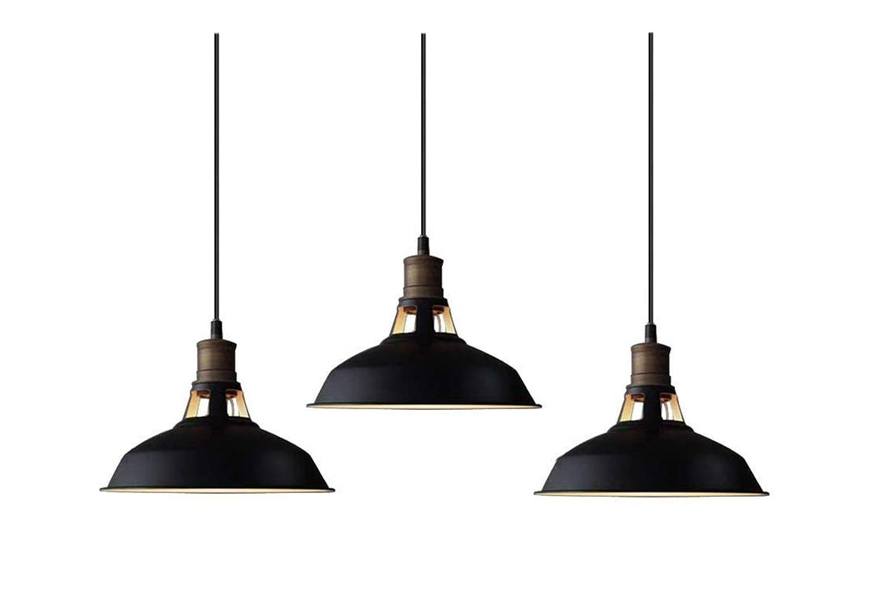 The CLAXY Ecopower Industrial Metal Barn Pendant Light is a 3-pack choice that provides consistency in your kitchen or dining room. There are two color options to match or contrast with your existing decor, while the ETL listed construction protects the unit from water damage in moist areas.
It is compatible with LED or incandescent bulbs that promote the vintage workshop aesthetic. Its hardwired installation is compatible with dimmer switches and provides a straightforward, reliable setup. If you want more subtle lighting, try a lovely salt lamp; they might just do the trick.
Key Features:
3 pack
2 colors
ETL listed
Hardwired installation
LED or Incandescent bulbs
Compatible with dimmer switches
Specification:
Brand

CLAXY

Model

T2926DU-3

Weight

7.88 Pounds
Westinghouse Lighting Adjustable Indoor Mini-Pendant Lights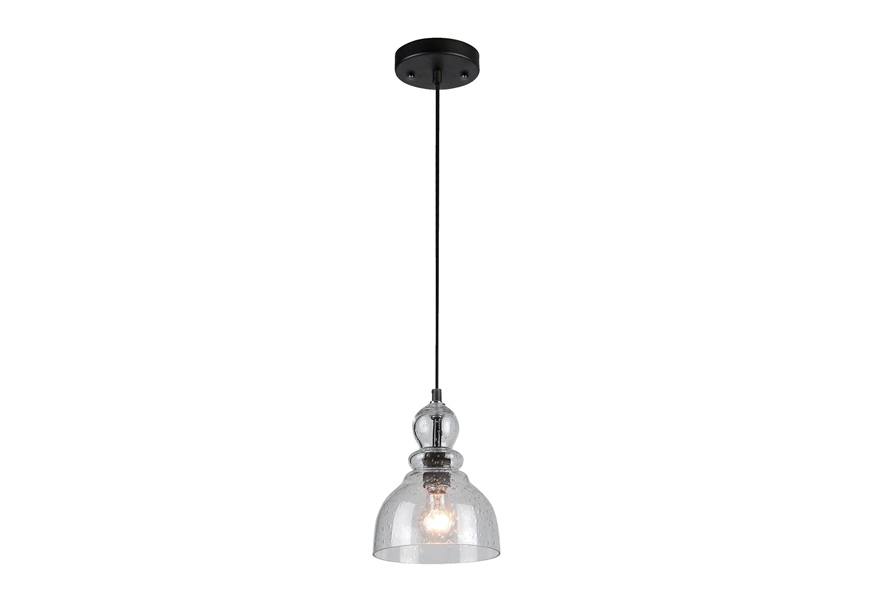 If you are looking for the best value for great pendant lights, the Westinghouse Lighting Adjustable Indoor Mini-Pendant Light is a superb choice. This pendant light can complete the classic style of any small kitchen, office, or similarly compact room.
It boasts a hand-blown clear-seeded glass shade that provides the perfect ambiance for any room and increases the vintage appeal in pendant lights. The unit is ETL rated, while the five-year limited warranty also provides confidence. Installation is easy, too, as it includes all mounting hardware for your benefit.
Key Features:
4 colors
The hand-blown clear seeded glass shade
Mounting hardware included
Five-year limited warranty
ETL rated
Vintage appeal
Specification:
Brand

Westinghouse Lighting

Model

6100800

Weight

2.92 Pounds
Cuaulans Modern Chrome Crystal Ceiling Pendant Lights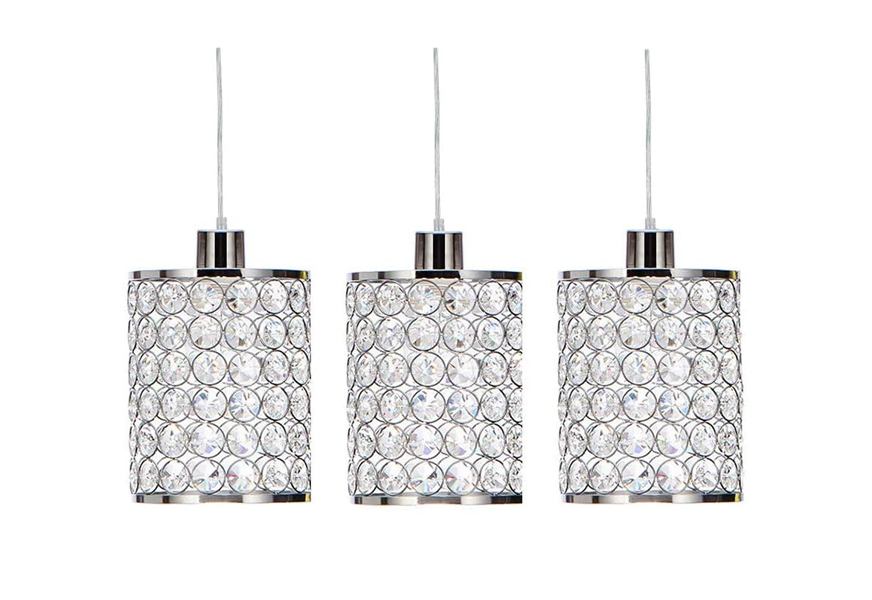 A modern home deserves modern pendant lights, and few are more contemporary than the Cuaulans Modern Chrome Crystal Ceiling Pendant Light. Rather than follow the vintage route that other products offer, this 3-pack provides a stylish and compact style that is ideal for adding character to your kitchen or dining room.
The adjustable cord allows you to customize the length to suit your ceiling height. The cord itself has a maximum length of 63 inches, so you have plenty of room to use. The installation is easy and simple. Users love the sturdy crystal and metal construction that is both durable and easy to clean. Our buying guide to the top architect lamps features more ultra-modern pieces for your home.
Key Features:
3 pack
Adjustable cord
Comfortable glow
Compact design
Easy to install
Sturdy crystal and metal construction
Specification:
Brand

Cuaulans

Model

ZYL003C-3

Weight

8.58 Pounds
Progress Lighting Briarwood Collection Farmhouse Mini-Pendant Light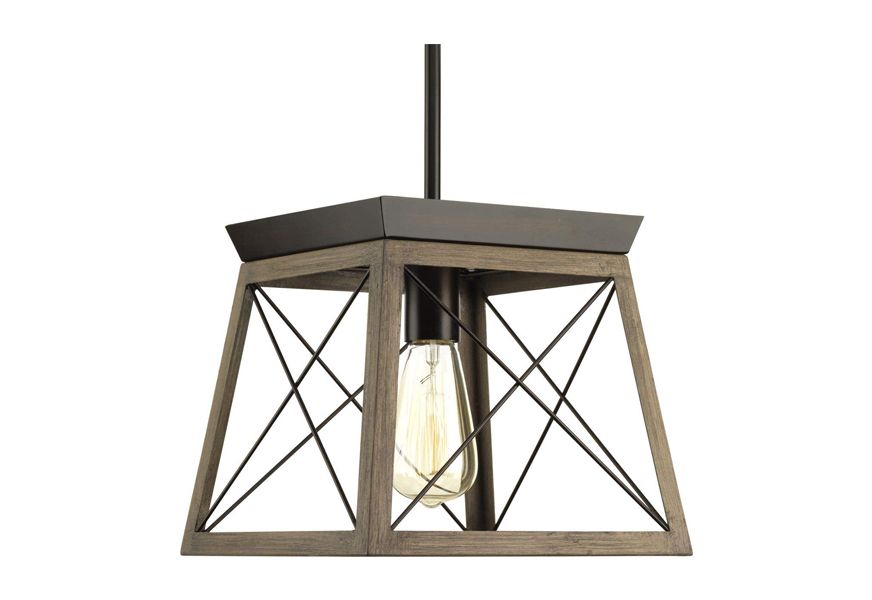 The Progress Lighting Briarwood Collection Farmhouse Mini-Pendant Light brings the rustic countryside feel into your home. The comforting glow promotes calmness, while the painted oak finish is accentuated by an antique bronze plate that blends old-world and modern designs with ease.
The open cage design allows the light to spread throughout the room to illuminate as much as it can, as the X brackets won't cause noticeable obstruction. It is suitable for a 100w bulb at max; LED or incandescent is up to you. To make your home sweet-smelling and fresh, make sure to have a quality aromatherapy diffuser.
Key Features:
2 colors
Farmhouse inspired design
Comforting country glow
Painted oak finish
Open-cage fixture
100w max LED or incandescent bulb
Specification:
Brand

Progress Lighting

Model

P500041-020

Weight

3.75 Pounds
Globe Electric Nate 3-Light Pendant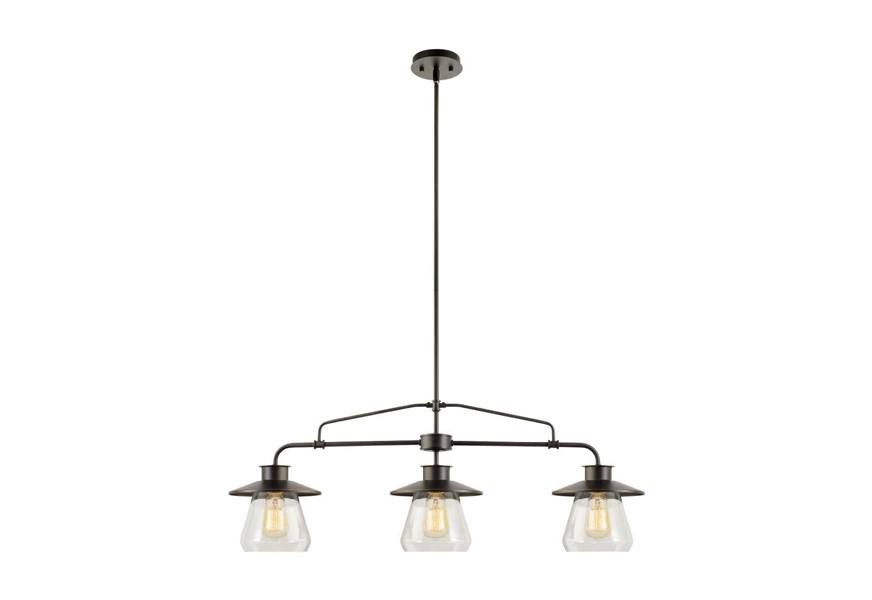 The Globe Electric Nate 3-Light Pendant is available in four striking colors and multiple model sizes. Choose from one light, three lights, or four lights so you can find a solution to any room in your home. The adjustable hanging rods add further flexibility, while the fully dimmable capabilities will help create the ambiance you need.
It is easy to install, even if you are switching from dome-style lights to pendant alternatives. The vintage-inspired design makes it an excellent choice for anyone hoping to bring a little simplicity back to the wild rigors of everyday life. For more products that will add charm to your home decor, take a look at these lovely incense holders.
Key Features:
4 colors
1, 3, or 4 light options
Adjustable hanging rods
Vintage-inspired
Fully dimmable capability
Easy installation
Specification:
Brand

Globe Electric

Model

64845

Weight

9.9 Pounds
Alice House Kitchen Island Pendant Light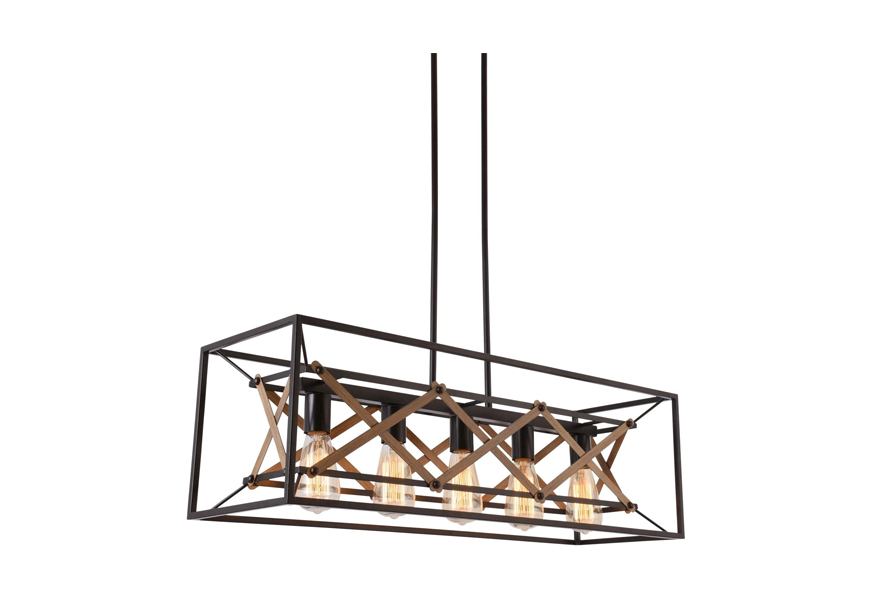 Our premium choice is the comprehensive and sophisticated Alice House Kitchen Island Pendant Light. As the name suggests, it is perfect for kitchen installation, but don't let the name restrict you; get creative and install this pendant light wherever you think it will suit.
The unit is easy to install on many ceilings, and it is suitable for a wide range of bulb types with a 500 watt maximum. Its rustic brown finish ensures a comforting feel that makes the premium spend worth it. For more luxury products for your home, take a look at these amazing electric fireplaces.
Key Features:
Straightforward assembly
5-light design
Rustic brown finish
Suitable for a range of bulb types
500w maximum
Sloped ceiling compatible
Specification:
Brand

Alice House

Model

AL8061-P5

Weight

12.72 Pounds
Westinghouse Lighting Stella Mira Mini Pendant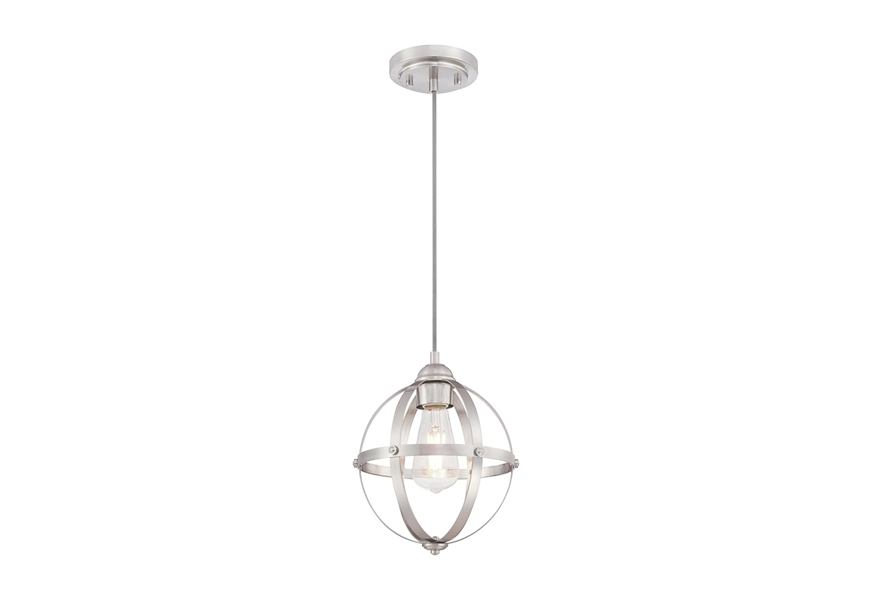 The Westinghouse Lighting Stella Mira Mini Pendant is one of the most varied options you can choose: it offers five color options and four different styles that help you set your home apart from the pendant newbies.
It is suitable for both flat and sloped ceilings, while the 50-inch cord provides ample lighting without becoming a hazard. These lights boast a five-year warranty and ETL listed parts that will protect it from potential damage. To make your home truly stylish, decorate your living room with one of the top unique wall clocks from our list.
Key Features:
5 colors
4 styles
Suitable for sloped ceiling installation
50-inch cord length
ETL listed
Five year limited warranty
Specification:
Brand

Westinghouse Lighting

Model

6362000

Weight

2.74 Pounds
MgLoyht Vintage Hanging Pendant Light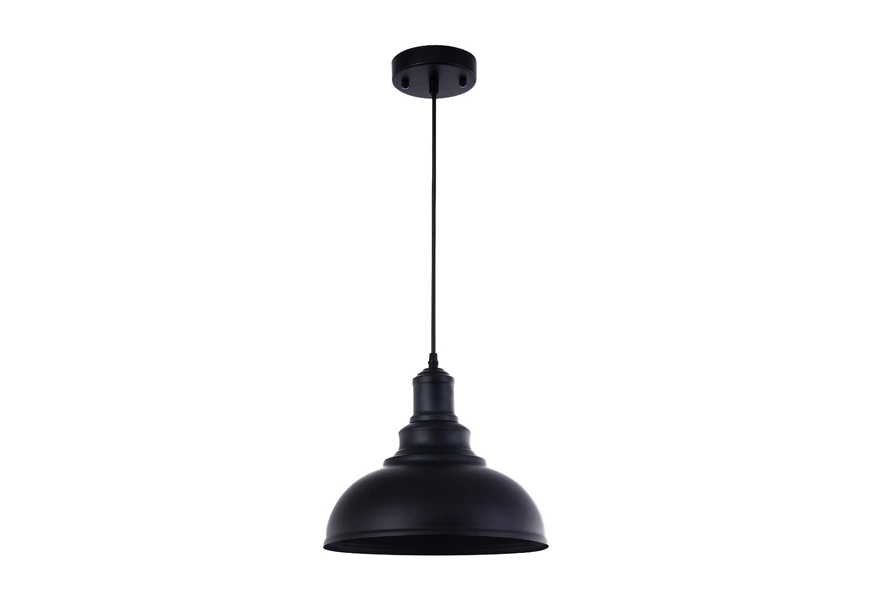 Suitable for a range of spaces, the MgLoyht Vintage Hanging Pendant Light is a fantastic choice if you want to add a unique style to your restaurant, bar, gallery, or office. It is compatible with LED and incandescent bulbs, and also supports a customizable wire to ensure easy installation and safe hanging.
The vintage design is appealing to everyone, which this is enhanced by the aged and era-appropriate finish that will help it complete the aesthetic you want. You might also like some of these console tables for your home.
Key Features:
Multifunctional design
Compatible with LED and incandescent bulbs
Vintage design
Easy to install
Aged and era-appropriate finish
Customizable wire
Specification:
Brand

MgLoyht

Model

B07MY72QQS

Weight

3.19 Pounds
LANROS Industrial Mini Pendant Light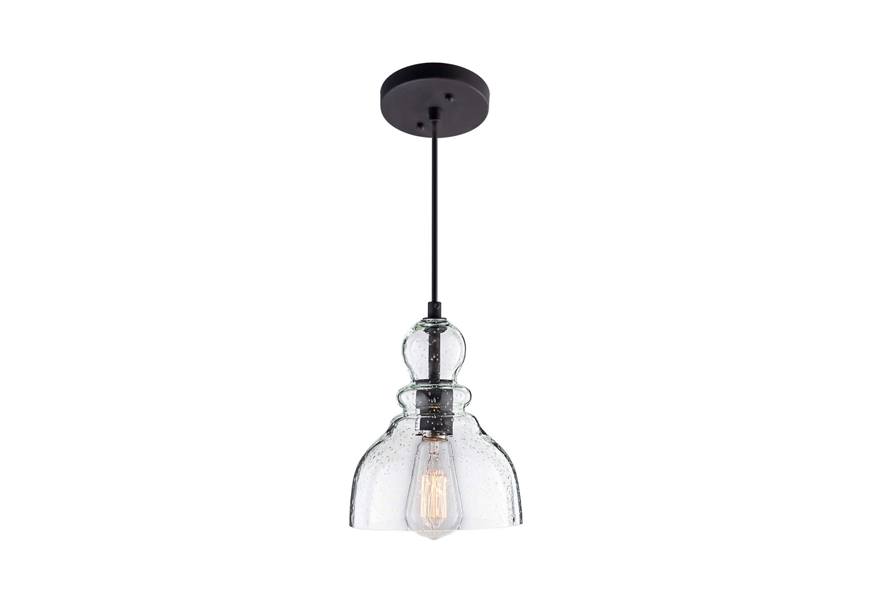 The LANROS Industrial Mini Pendant Light is one of the few plug-in pendant lights on our list. This option gives you varied options in assembly and installation simplicity. Select a one- or two-pack and receive a retro but fashionable option that will never go out of style.
The adjustable height adds further flexibility, while the seeded glass shade prevents piercing brightness that could impact comfort. It's also compatible with a range of bulbs, even smart bulbs, so you can feel safe without the risk of blowing a fuse.
Key Features:
1 or 2 pack
Retro and fashionable design
Fast and simple installation
Adjustable height
Seeded glass shade
Compatible with a range of bulbs
Specification:
Brand

LANROS

Model

B075ZMNHB5

Weight

2.42 Pounds
VILUXY Vintage Glass Pendant Light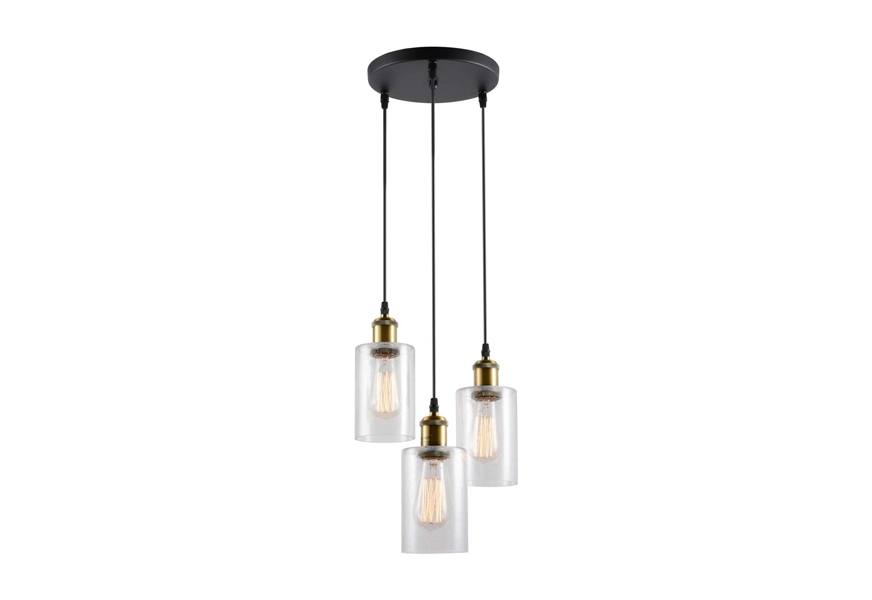 The VILUXY Vintage Glass Pendant Light comes in two styles: seeded glass or black cage. Both offer a vintage charm and glow that will enhance the atmosphere in any kitchen or dining room, making them great for date nights and dinner parties.
These lights are compatible with a range of bulb models, as well as sloped or flat ceilings. The overall design means it will feel as at home in the foyer as it does the kitchen. For added atmosphere, these lights sport dimming compatibility, which can work alongside the clean aesthetic for a beautiful blend of the modern and the old-school. If you want more interesting pieces of furniture for your home, check out our choice of the best bookcases on the market right now.
Key Features:
2 styles
Vintage charm and glow
Compatible with a range of ceilings and rooms
Wide bulb compatability
Dimmable compatibility
Clean aesthetic
Specification:
Brand

VILUXY

Model

B081NBY2F7

Weight

5.51 Pounds
Pendant Light Buying Guide & FAQ
Features To Look For In Pendant Lights
Color and Décor - Above all else, you must consider the color and décor of the room before you purchase your pendant lights. They come in a range of styles and designs, from modern to rustic, and you should endeavor to match the style of your pendant lights to the room. For pendant lights in kitchen areas, it's likely you want a more modern style, whereas dining room lights may lean closer to traditional designs.
The color will also impact how well they blend into the home. Most options come in neutral colors, but if you can match the furniture or cabinets, then you've found a winner.
Lighting's Design - Similarly, the design of the lighting fixture will impact the look. Some lighting designs are more suitable than others. They may not be suitable for the overall look of the room, or there may be aspects of the light that doesn't align with the atmosphere you want.
You understand your renovation vision much better than we do, so we can't provide universal advice for everybody. However, it's always crucial to consider how the design could affect the overall appearance of your room.
Positions - While most ceilings are flat, making it easy to install lighting fixtures, not all ceilings are. Sloped ceilings can cause some issues when installing lights for the first time. If you have sloped ceilings but are married to the idea of pendant lights, then you'll need to select a model compatible with sloped ceilings. Thankfully, there are enough models that can make this possible.
Ambient and Task Lighting - Ambient and task lighting are arguably the most important features to consider when buying pendant lights. You're not just buying it to look good, but also to light up the room. For energy efficiency, LED bulbs will provide long-lasting lighting, but you can use incandescent bulbs for a vintage feel.
There is also the option of a dimming-compatible pendant light. The lights themselves are not dimmable by default, but will only work with a dimmer switch installed in your home.
Size - Too large, and the pendant lights will look out of place. Too small, however, and it will be as if they are not there. Consider how much space you have in the room and then how many people sit around those kitchen islands or tables. This will help you determine what size lights are most appropriate, and will help you make the right decision.
Pendant Light FAQ
Q: What is a pendant light?
A: A pendant light is a lone light fixture that hangs from the ceiling. This sounds very similar to a standard light. However, pendant light cables are longer than traditional lighting fixtures. They provide a classy and elegant alternative to the dome or built-in lights that you might have in your bathroom or kitchen.
You can find hardwired options or pendant lights that plug in to give you further variety. Conversely, you can use a plug-in pendant light so you can reduce the risk of electrocuting yourself trying to install the light by yourself.
Q: Are pendant lights going out of style?
A: Pendant lights are a timeless design, and because of this there is little chance they will ever go out of style. In fact, the modern and elegant design is becoming more popular for many homes that want to renovate specific rooms to give it a more modern appearance.
As pendant lights can provide a soft and vintage glow, they are preferred over the standard lighting fixtures you may find in your home.
Q: How big should a pendant light be?
A: You want your pendant lights to stand out, so they should be large enough to attract attention. However, they shouldn't be so big that they distract you from the rest of the room. An excellent rule to remember is that the light should be no more than 25% of the length of the island or table the pendant light hangs over. Of course, not all situations will have a table for reference, and some pendant lights are slimmer than others. As with any interior decoration, consider the rules, but also use your judgment.
Q: Where can I put pendant lights?
A: Pendant lights are some of the most versatile lighting fixtures you can buy. This means you can install them in a range of different locations to improve the overall appearance. It is possible to put pendant lights in any room of the house. However, because of the design, there are certain rooms where they are more suitable.
Kitchen - Pendant lights look superb above kitchen islands or even kitchen peninsulas. Islands themselves are kitchen upgrades, and if you have space, up your style even more. There is no risk of guests or family banging their heads on the hanging lights, making them safe and convenient, while also providing a sleek design.
Dining Room - Likewise, pendant lights make excellent additions to the dining room, especially dining rooms with high ceilings. Much like their benefits with kitchen islands, pendant lights can hang above the dining room table to prevent collisions. Since your family will spend a lot of time eating in the dining room, they can provide excellent lighting conditions so you can see your food, as well as everybody else.
Foyer - If you are lucky enough to have a foyer in the entrance of your home, especially one with high ceilings, pendant lights can prevent it from looking bare. The hanging light design illuminates the area as soon as people step through the door, which adds a sophisticated aura that sets the tone for the rest of the house.
Q: What is the best height for pendant lights?
A: Your ceiling height is the most significant determining factor when it comes to the best height for pendant lights. The higher the ceiling, the more space you have to work with, so you can hang them without risking obstruction or unsightliness.
However, if you want to achieve the perfect look for the room, there is a science behind identifying the best height for your pendant lights. Measure the distance from the floor to the ceiling (or part of the ceiling where you want to install the lights) and then multiply that number by 2 or 3. This will give you the best height in inches, and you can pick the right product to suit this length.
Some pendant lights have adjustable cords to make this easier, while others are fixed, so bear this in mind when deciding which light to select.
Q: How far apart should pendant lights be?
A: It may not seem important, but putting your pendant lights too close or too far apart can affect the overall aesthetic. It will make the room look off-scale and also leave shadowy spots that hinder overall visibility.
It's useful to understand how far apart pendant lights should be. They should be far enough apart to provide ample lighting over the desired area, such as over the dining table or kitchen island. But there should not be so much distance that there is uneven lighting throughout the room.
If you purchase a single light, this won't be an issue, but some products come in packs of three to provide broad coverage.
An effective way to judge the distance between your lights is to measure the diameter of the fixture. For example, if your pendants are 12 inches wide, then you should leave 12 inches in between each fixture. If you are hanging the lights over a dining room table or kitchen island, they should be around a foot from the edges of each. This will ensure sufficient coverage from one end of the table to the other without risking anyone banging their head when standing up after the meal.
Sign Up Now
GET THE VERY BEST OF GEARHUNGRY STRAIGHT TO YOUR INBOX