Best Pendant Lights In 2021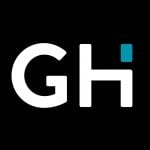 This product guide was written by GearHungry Staff
GearHungry Staff
GearHungry Staff posts are a compilation of work by various members of our editorial team. We update old articles regularly to provide you the most current information. You can learn more about our staff
here
.
GearHungry may earn a small commission from affiliate links in this article.
Learn more
Pendant lights are a fantastic way to enhance the style of any room. The best pendant lights can give your space an overall appearance boost while providing a vintage glow that makes anywhere feel like home. If you're hoping to make a statement with a kitchen, dining room, or conservatory redesign, a pendant light is a superb and bold way to do so. Ideal for cultivating coziness while also demanding the attention your home deserves, there is a pendant lighting fixture for everybody. These statement light fixtures can transform your home in ways you never expected.
The Best Pendant Light
Pendant Light Buying Guide & FAQ
Features To Look For In Pendant Lights
Color and Décor - Above all else, you must consider the color and décor of the room before you purchase your pendant lights. They come in a range of styles and designs, from modern to rustic, and you should endeavor to match the style of your pendant lights to the room. For pendant lights in kitchen areas, it's likely you want a more modern style, whereas dining room lights may lean closer to traditional designs.
The color will also impact how well they blend into the home. Most options come in neutral colors, but if you can match the furniture or cabinets, then you've found a winner.
Lighting's Design - Similarly, the design of the lighting fixture will impact the look. Some lighting designs are more suitable than others. They may not be suitable for the overall look of the room, or there may be aspects of the light that doesn't align with the atmosphere you want.
You understand your renovation vision much better than we do, so we can't provide universal advice for everybody. However, it's always crucial to consider how the design could affect the overall appearance of your room.
Positions - While most ceilings are flat, making it easy to install lighting fixtures, not all ceilings are. Sloped ceilings can cause some issues when installing lights for the first time. If you have sloped ceilings but are married to the idea of pendant lights, then you'll need to select a model compatible with sloped ceilings. Thankfully, there are enough models that can make this possible.
Ambient and Task Lighting - Ambient and task lighting are arguably the most important features to consider when buying pendant lights. You're not just buying it to look good, but also to light up the room. For energy efficiency, LED bulbs will provide long-lasting lighting, but you can use incandescent bulbs for a vintage feel.
There is also the option of a dimming-compatible pendant light. The lights themselves are not dimmable by default, but will only work with a dimmer switch installed in your home.
Size - Too large, and the pendant lights will look out of place. Too small, however, and it will be as if they are not there. Consider how much space you have in the room and then how many people sit around those kitchen islands or tables. This will help you determine what size lights are most appropriate, and will help you make the right decision.

Pendant Light FAQ
Q: What is a pendant light?
A: A pendant light is a lone light fixture that hangs from the ceiling. This sounds very similar to a standard light. However, pendant light cables are longer than traditional lighting fixtures. They provide a classy and elegant alternative to the dome or built-in lights that you might have in your bathroom or kitchen.
You can find hardwired options or pendant lights that plug in to give you further variety. Conversely, you can use a plug-in pendant light so you can reduce the risk of electrocuting yourself trying to install the light by yourself.
Q: Are pendant lights going out of style?
A: Pendant lights are a timeless design, and because of this there is little chance they will ever go out of style. In fact, the modern and elegant design is becoming more popular for many homes that want to renovate specific rooms to give it a more modern appearance.
As pendant lights can provide a soft and vintage glow, they are preferred over the standard lighting fixtures you may find in your home.
Q: How big should a pendant light be?
A: You want your pendant lights to stand out, so they should be large enough to attract attention. However, they shouldn't be so big that they distract you from the rest of the room. An excellent rule to remember is that the light should be no more than 25% of the length of the island or table the pendant light hangs over. Of course, not all situations will have a table for reference, and some pendant lights are slimmer than others. As with any interior decoration, consider the rules, but also use your judgment.

Q: Where can I put pendant lights?
A: Pendant lights are some of the most versatile lighting fixtures you can buy. This means you can install them in a range of different locations to improve the overall appearance. It is possible to put pendant lights in any room of the house. However, because of the design, there are certain rooms where they are more suitable.
Kitchen - Pendant lights look superb above kitchen islands or even kitchen peninsulas. Islands themselves are kitchen upgrades, and if you have space, up your style even more. There is no risk of guests or family banging their heads on the hanging lights, making them safe and convenient, while also providing a sleek design.
Dining Room - Likewise, pendant lights make excellent additions to the dining room, especially dining rooms with high ceilings. Much like their benefits with kitchen islands, pendant lights can hang above the dining room table to prevent collisions. Since your family will spend a lot of time eating in the dining room, they can provide excellent lighting conditions so you can see your food, as well as everybody else.
Foyer - If you are lucky enough to have a foyer in the entrance of your home, especially one with high ceilings, pendant lights can prevent it from looking bare. The hanging light design illuminates the area as soon as people step through the door, which adds a sophisticated aura that sets the tone for the rest of the house.
Q: What is the best height for pendant lights?
A: Your ceiling height is the most significant determining factor when it comes to the best height for pendant lights. The higher the ceiling, the more space you have to work with, so you can hang them without risking obstruction or unsightliness.
However, if you want to achieve the perfect look for the room, there is a science behind identifying the best height for your pendant lights. Measure the distance from the floor to the ceiling (or part of the ceiling where you want to install the lights) and then multiply that number by 2 or 3. This will give you the best height in inches, and you can pick the right product to suit this length.
Some pendant lights have adjustable cords to make this easier, while others are fixed, so bear this in mind when deciding which light to select.

Q: How far apart should pendant lights be?
A: It may not seem important, but putting your pendant lights too close or too far apart can affect the overall aesthetic. It will make the room look off-scale and also leave shadowy spots that hinder overall visibility.
It's useful to understand how far apart pendant lights should be. They should be far enough apart to provide ample lighting over the desired area, such as over the dining table or kitchen island. But there should not be so much distance that there is uneven lighting throughout the room.
If you purchase a single light, this won't be an issue, but some products come in packs of three to provide broad coverage.
An effective way to judge the distance between your lights is to measure the diameter of the fixture. For example, if your pendants are 12 inches wide, then you should leave 12 inches in between each fixture. If you are hanging the lights over a dining room table or kitchen island, they should be around a foot from the edges of each. This will ensure sufficient coverage from one end of the table to the other without risking anyone banging their head when standing up after the meal.
Sign Up Now
GET THE VERY BEST OF GEARHUNGRY STRAIGHT TO YOUR INBOX