Best Incense Holders In 2022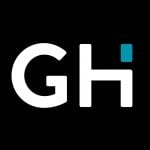 This product guide was written by GearHungry Staff
Last Updated
April 27, 2020
GearHungry Staff
GearHungry Staff posts are a compilation of work by various members of our editorial team. We update old articles regularly to provide you the most current information. You can learn more about our staff
here
.
GearHungry may earn a small commission from affiliate links in this article.
Learn more
Whether you're running a yoga studio, have just discovered the wonders of Jefferson Airplane, or are searching for some tranquility in your life, it's time you consider which of the best incense holders will fit perfectly into your home, dorm, or office decor. An incense holder is necessary for ensuring the aroma spreads properly through the area and also prevents ash making a mess, or even starting a fire.
The right incense holder can be the difference between stress and relaxation. It can be what separates you from every other yoga instructor in the area. If you want to look the part, or just need something reliable to help you chill out, the right option is in here somewhere just for you.
The Best Incense Holder
Incense Burner Wooden Stick Holder and Ash Catcher
Our top pick for the best incense holders is the modest but no-less effective Incense Burner Wooden Stick Holder and Ash Catcher. This 11-inch product will sit comfortably on any windowsill, bedside table, or mantelpiece to fill the room with an aroma of your choice.
There are drilled holes on both ends which allow you to double the aroma scent or combine two different aromas to create a unique and relaxing smell emanating through your home. This scent mixing makes it much more valuable than your typical incense burner and considering its already excellent value, it's definitely something you need to consider.
As for safety, it will hold the sticks securely in place so you needn't worry about household items catching fire when you leave them unattended (although you shouldn't really do that, anyway.) The bowl design catches the ash to prevent mess, so there's minimal clean up required after you extinguish the incense stick before heading to bed or going out.
Its brown finish and rustic look make it suitable for any environment, so it doesn't matter whether you're running a professional yoga studio or want to sink into your bean bag chair with some classic rock, you will look the part.
Key Features:
11 inch
Drilled holes on both ends
Scent mixing
Holds sticks securely
Brown finish
Rustic look
Specification:
Brand

Incense Burner

Model

B076G6VZF5

Weight

8 Ounces
Folkulture Incense Holder
The Folkulture Incense Holder doesn't just win the competition for the best brand name, we also love how it looks, and with two colors to choose from, you're certain to find the ideal style to suit your home or business. At 12 inches long, it's large enough to handle most incense sticks without feeling like it's taking up too much space on your countertop or tables. This size also allows you to burn two incense sticks at the same time, mixing aromas and demonstrating excellent value for money. If you're a fan of experimenting with scents or got gifted too many incense sticks for Christmas, this is your chance to use them, and it might surprise you how relaxing they can be.
Key Features:
2 colors
12 inch
Burns two incense sticks together
Mixes aromas
Stylish and beautifully handcrafted
Suitable for standard-sized incense
Specification:
Brand

Folkulture

Model

FHDIH02

Weight

12 Ounces
Cotton Craft Coffin Style Wood Incense Burner
The Cotton Craft Coffin Style Wood Incense Burner is certainly a high-value option as unlike other incense holders on offer, you get two for the price of one. This two-pack design means you can keep things consistent throughout your home or apartment and find the perfect incense holder for every surface you need. It is available in various designs, spanning a range of patterns and colors while still maintaining the sleek coffin style box. You can pick from the sun and moon inlays to trunk burners to suit your home or office decor and always find something to suit you.
It measures 12 x 2 x 2 inches, although some sizes may vary depending on which option you selected. The brass accents and inlays are mostly consistent throughout, and the Sheesham wood construction is durable and safe to burn-in. Unlike other options, you can hide the burning incense from sight and instead just enjoy the aroma, while the smoke permeates the ventilation holes in the lid. There is also a hidden storage compartment for unused incense that keeps everything neat and tidy. You may also like some of the best candles from our list, so check them out.
Key Features:
2 pack
Various designs
12 x 2 x 2 inches
Brass inlay
Sheesham wood construction
Hidden storage compartment for incense sticks
Specification:
Brand

Cotton Craft

Model

20080

Weight

1.55 Pounds
Ocioli Ceramic Incense Burner
The Ocioli Ceramic Incense Burner is the first example of an incense burner that is different from your typical student digs flat bowl option. This ceramic burner comes in two colors and boasts a handmade design that is unique but also familiar, suitable for yoga and massage studios as well as being perfect for your living room.
It's purposed for backflow cones and sticks, and it provides a waterfall-like smoke stream that will wow, amaze, and draw all eyes onto it whether you have visitors or just find yourself bored on a Sunday afternoon.
This relaxing feature combines with the sweet or rustic aroma to create a laid back environment that will help you forget about all the problems you and the world faces. It's excellent for you or as a gift, especially someone who can't stop talking about their recent adventure across Southeast Asia. it may not be a tuk tuk and a can of Chang, but it will almost make them feel a little closer to home.
Despite the design, it's easy to clean, and this helps maintain its excellent performance, and with something that looks so classy and so unique, you'll want to keep it in the best condition you can.
Key Features:
2 colors
Handmade and unique design
Use with backflow cones and sticks
Waterfall-like smoke stream
Relaxing
Easy to clean
Specification:
Brand

Ocioli

Model

IB-CS-Br01

Weight

7.7 Ounces
Kaizen Casa Incense Burner Stick Holder
The Kaizen Casa Incense Burner Stick Holder is a simple but effective design that doesn't make any claims about being super-classy or anything. Instead, it's a perfectly serviceable incense stick holder that is ideal for smaller environments where you just want to focus on the quality of the aroma more than anything else.
It measures 11 inches in length and has a sturdy design that will protect it from the occasional knock or drop onto the floor. The bowl-shaped design easily collects ash and keeps the incense from making a mess, so there's less cleanup at the end of the night. This is especially useful if you're mixing aromas, as the dual drilled holes make combining scents easier than ever. This design makes it ideal for high volume users, also, and while you may tell yourself you will clean it out regularly, you also don't have to. It holds the sticks straight and secure, which also adds further protection from any potential accidents, while the rustic style adds a fantastic authentic look to everything that will blend into any environment with ease an never look out of place. Be sure to also check out our guide to the best aromatherapy diffusers for more great products for your home.
Key Features:
11 inch
Dual drilled holes
Mixes aromas
Holds sticks straight
Ideal for high-volume users
Rustic style
Specification:
Brand

Kaizen Casa

Model

B07TH1BCJ9

Weight

9.6 Ounces
Corciosy Handmade Ceramic Incense Stick Burner Holder
The Corciosy Handmade Ceramic Incense Stick Burner Holder is available in two colors to help you match your office or home style and it is constructed using Chinese ceramic material. It is 100% homemade, so you know you have a unique product on your hands, especially as the incense holder flower will be different between every product.
Despite the use of ceramics, it is surprisingly durable, and you'll also find it easy to clean by simply wiping the ash or any blemishes away with a cloth and allowing it to dry. The incense holder is suitable for both sticks and cones depending on what you prefer to use in the house, and it comes in a lotus flower shape that further adds to the relaxing and empowering aesthetic that incense burning can bring.
It's not too large that it will take up too much room on a side table or shelf. However, it's large enough that you don't need to worry about ash tipping over onto your other surfaces. This doesn't just make cleaning up easy, it also provides excellent peace of mind that nothing will get stained or catch aflame if you forget about your burning stick for a little too long. You may also be interested in some of the best essential oil diffusers so check them out and choose the one for your home.
Key Features:
2 colors
Chinese ceramic material
100% handmade
Multipurpose holder suitable for sticks and cones
Durable
Easy to clean
Specification:
Brand

Corciosy

Model

8541864245

Weight

9.6 Ounces
DK177 Brass Incense Sticks Holder
The DK177 Brass Incense Sticks Holder would blend in perfectly to any room or office environment with its solid and durable construction that ensures years of longevity to make it a constant feature wherever you are. The lotus flower design adds a touch of authenticity to the proceedings, but it's more than something that just looks pretty. It's a versatile incense holder suitable for hem and Japanese incense, among others, while it's also capable of housing incense sticks, cones, and coils so you can enjoy tranquility regardless of your preferred incense style. The bottom plate is also easy to wipe clean with a damp cloth to keep it in fantastic condition.
The central stove is detachable, allowing you to better waft relaxing aromas around the house or office with little (read: nonexistent) difficulty. This makes it a fantastic choice for those suffering with sleep issues, and you can adequately prepare your bedroom and fill it with gorgeous scents just before heading to bed. Even when you don't have an incense, it's attractive enough to serve as a cool decoration that will surely be a conversation start when you invite your friends over for dinner.
Key Features:
Durable brass design
Solid construction
Detachable
Suitable for a range of environments
Lotus flower design
Versatile incense holder
Specification:
Brand

DK177

Model

B07ZTFFMVT

Weight

2.4 Ounces
Uniidea Ceramic Incense Burner Bowl Holder
Available in 3 colors, the Uniidea Ceramic Incense Burner Bowl Holder is an attractive option certain to appeal to a range of our readers looking for an incense burner that goes a little further than your standard wooden bowl. It's constructed from ceramic that blends elegance with durability that's also easy to clean to guarantee many years of satisfying decor in your home or office environment. The never-fading design will also persevere where lesser options may fade over time, and with reliable packaging, you can ensure it will arrive all in one piece.
The unique style is 100% handmade, and this means each piece differs slightly from the last so you can feel you have an incense holder crafted especially for you. The central flower holds the incense stick securely, while the petals and supporting bowl will capture any ash to decrease mess. Measuring just under 5 inches wide, it also won't take up too much space on your cabinets, mantlepiece, side table, or windowsill, so you can place it with similar decorations that remind you of some of your most treasured exotic places, and will help you feel a little closer to them, even after all these years. It would make an amazing housewarming gift.
Key Features:
3 colors
Ceramic material
Never-fading design
Unique style
100% handmade
4.62-inch diameter
Specification:
Brand

Uniidea

Model

B07SG5RNJ2

Weight

7 Ounces
MEDOOSKY Incense Holder Burner
If you're looking for something a little more unique than what you've seen already, the MEDOOSKY Incense Holder Burner could be the ideal choice for you. This option is versatile and is suitable for sticks, cones, and coils, and can pull double duty as a decorative piece as well as an incense burner.
The design itself is steeped in history. Constructed by Nepalese craftsmen who have been doing this consistently and successfully for generations, you'll feel transported to a quaint mountain town with fresh air and a total lack of responsibility to help you find your zen center. The copper alloy construction is durable and also looks fantastic, so don't be surprised if guests mistake it for an ancient antique. Measuring 4 inches in diameter, it's not as large as the pictures suggest, so you needn't worry about it taking up an unnecessary space on your shelves.
It also boasts a unique beauty that you won't find with other options. Over time, and the more you use it, you'll find the gloss and color adapting and changing with the heat, which will give you something new to enjoy about it every time. A beautiful and unique halo will also catch your eye, and this can help you with meditation and relaxation regardless of how stressful your day has been.
Key Features:
Suitable for sticks, cones, and coils
Made by Nepalese craftsmen
Copper alloy construction
Multifunctional
4-inch diameter
Unique beauty
Specification:
Brand

MEDOOSKY

Model

B075QZSM66

Weight

12.5 Punces
SOLEJAZZ Lotus Backflow Incense Burner
Our premium choice for the best incense holder is the SOLEJAZZ Lotus Backflow Incense Burner. It is one of the most versatile options around and has two uses, being suitable for both incense cones and incense to maximize your incense burning to ensure excellent satisfaction regardless of what you use it for. The backflow burner design is relaxing and intriguing to watch, and it's certain to spark some conversation when any guests spot it in action. This makes it more than a mere incense burner, and you'll also find it works ideally as a decorative piece which, unlike other options, should make it more attractive should you ever run out of incense to burn.
It's unlikely that you will, however, as this is a massive 150 piece set that includes a wide variety of incense sticks and cones. These are upgraded from previous models, so you can ensure the best performing and most alluring aromas available. You can also burn both stick and cone at the same time to mix aromas and get creative when winding down after a long day. It's handcrafted and easy to clean, while the included mat will protect your surfaces from scratches or burn circles should the piece get too hot.
Key Features:
Two uses
Backflow burner design
150 accessory pieces included
Upgraded incense aromas
Handcrafted
Easy to clean
Specification:
Brand

SOLEJAZZ

Model

B082X5BFC7

Weight

1.9 Pounds
Incense Garden Wood Incense Stick Holder
Conversely, this Incense Garden Wood Incense Stick Holder is our pick for the best value and is ideal for smaller spaces of those who prefer more modest decoration at home or at the office. The handmade wooden holder is sturdy and reliable, and at 10 inches long, it's compact enough to fit anywhere.
The pre-drilled hole supports the incense stick with ease, and the length means that it catches the ash easily to minimize any mess around the area. Catching the ash also prevents stains on any blankets or mats you place under it, ensuring easy clean up when you're not using it. The holder is easy to clean, also, and you can wipe it down with a damp cloth without ruining the rustic look of the wood. Overall, it boasts an effortless design that will fit seem right at home in any room in the house, and you can guarantee you'll feel at ease and at peace every time you set it up.
Key Features:
Handmade wooden holder
Modest decoration for any room
10 inch
Pre-drilled hole
Ash catcher
Easy to clean
Specification:
Brand

Incense Garden

Model

INCE-165

Weight

0.8 Ounces
Djiale Ceramic Incense Burner
Our final pick for the best incense holders is the Djiale Ceramic Incense Burner, which looks fantastic with a ceramic construction that adds a unique touch of class to any room. It measures just under 9 inches long, and this allows you to place it wherever you like, with no need to rearrange other ornaments, photo frames, or similar decoration. The high-quality design is easy to clean and delivers unmatched elegance, especially when you consider other options available. To ensure safety for your home and anything placed around the incense holder, you can trust it to hold the incense stick securely, but it is not suitable for sticks longer than 9 inches. The slightly curved style will catch the ash and provide superb clean up options. You can rinse it under the faucet to ensure a consistently sleek look, so your room always looks its best.
Key Features:
8.7 inch
Ceramic construction
Suitable for many rooms
Good looking
High-quality design
Secure incense holder hole
Specification:
Brand

Djiale

Model

8541864185

Weight

3.2 Ounces
Sign Up Now
GET THE VERY BEST OF GEARHUNGRY STRAIGHT TO YOUR INBOX