Best Coffee Scrubs In 2022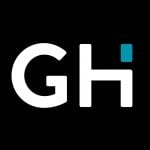 This product guide was written by GearHungry Staff
Last Updated
June 17, 2019
GearHungry Staff
GearHungry Staff posts are a compilation of work by various members of our editorial team. We update old articles regularly to provide you the most current information. You can learn more about our staff
here
.
GearHungry may earn a small commission from affiliate links in this article.
Learn more
The best things in life are free, just like the wafting aroma of freshly brewed coffee. This is one of the most pleasant scents you can ever experience, and this satisfaction feels even better when such a smell comes from your skin. The use of coffee beans as a face scrub is not a new phenomenon – thanks to its rough texture and grittiness, coffee makes an excellent ingredient addition as it helps significantly with removing dirt and grime from the skin. Coffee scrubs also assist with smoother and clearer skin while the caffeine present works to reduce signs of aging by promoting blood circulation within your system. With the best coffee scrubs listed below, you can easily incorporate such exfoliation sessions into your beauty regimen.
The Best Coffee Scrub
100% Natural Arabica Coffee Scrub




Say goodbye to stretch marks, acne and cellulite with the Natural Arabica Coffee Scrub from First Botany Cosmetics. This product features a formula made with purely organic elements such as shea butter, coconut, and of course, organic coffee. Such a combination offers an intense exfoliation session while ensuring that your skin retains moisture for more smoothness. It works excellently on cellulite, reducing its appearance just as it does on acne. What's more, individuals experiencing varicose veins and eczema are also encouraged to make use of this scrub for reduced appearance.
The First Bony Cosmetics brand has been around for several years and seeks to make beauty routines as safe, simple, and smart as possible with their products. They create some of the best coffee exfoliators used by women across the globe for younger and healthier skin and ensure that all their products contain no toxins that may pose any health risks.
Key Features:
Organic coffee scrub
Ingredients such as shea butter and coconut
More effective than cellulite cream
High-caffeine formula
Specification:
Brand

First Botany Cosmeceuticals

Weight

10.1 ounces
Purely natural
Gentle exfoliation
Pleasant fragrance
Expensive
Reduced value for money
Small quantity
Exfoliating Arabica Coffee Scrub




Our love for coffee on our skin knows no end, which is why we recommend another great scrub and anti-aging product to you. It is the Exfoliating Arabica Coffee Body Scrub, an exciting product made especially for your skin. It contains purely organic elements that help it clear your skin of all bacteria and chemicals while offering you a heightened level of skin moisture that will last for days. The caffeine found in Arabica coffee is known to help with cellulite disappearance; thus, the regular usage of this scrub is guaranteed to leave you with firmer and smoother skin, free from cellulite.
Other ingredients included in the formula for this coffee scrub include shea butter for moisture and shine, sea salt for a robust exfoliation process, sweet almond oil and olive oil for enhanced moisture and organic cocoa butter. With the increase in beauty routines and products, there no excuse for you not to look and feel younger. This Arabica coffee body, hand, and lip scrub is one smart and straightforward way to start your unique beauty regimen, and it can be used by you and your partner. 
Key Features:
Cellulite remover and scrub
High caffeine content
Variety of antioxidants
Organic ingredients such as dead sea salt, olive oil, and shea butter
Specification:
Brand

Premium Nature

Weight

9.6 ounces
Variety of scents
Possesses anti-aging properties
The perfect exfoliator
Reduced moisture
Can cause hands to become dry
Majestic Pure Arabica Coffee Scrub




Reduce the appearance of your acne, varicose veins, stretch marks, and cellulite with the Majestic Pure Arabica Coffee Scrub. A single purchase offers every customer with two containers of skin goodness, formulated with organic ingredients such as Arabica coffee, salts, and exfoliating oils. Not only does this scrub works as a powerful body and face moisturizer, it also features high levels of caffeine which deal with all your skin issues within a short period. We advise that you use this product externally only and keep it out of reach of your pets and children. With the presence of caffeine, pregnant women and nursing mothers are to contact their physician before using the product, to prevent any issues.
Key Features:
All natural products for skin
Unisex formula
Manufactured in the USA
Better than cellulite creams
Specification:
Brand

Majestic Pure

Model

CoffeeScrub-SetOf2

Weight

1.25 pounds
Stimulates blood flow
The extra moisturizing formula for skin
Versatile use
Not for use by people with sensitive skin
Avoid using it on children and pets
Extra strong fragrance
ArtNaturals Arabica Coffee Scrub

Once or twice a week, wake up your skin with the ArtNaturals Coffee Body Scrub. This scrub was formulated to make you feel and look amazing by offering you the best exfoliation and intense moisture. With the brand's strong belief in the power of natural senses, they have created a product that incorporates essential oils and aromatherapy to enable users experience flavor, conjure up memories and ultimately, promote the wellbeing of customers. 
Their coffee scrub is made from pure Arabica coffee and dead salt, which have strong exfoliation properties. It also features shea butter, olive and almond oils for that moisture your skin needs. With the ArtNaturals coffee scrub, you can get rid of all harmful chemicals and bacteria found on your skin, which will reduce puffiness and swelling. It can be used daily during your morning routine to help get rid of all stretch marks and varicose veins. For more amazing products for your skin, check out our guide to the best body lotions for men.
Key Features:
The perfect scrub for varicose veins
Caffeine exfoliator
100% organic formula
Essential oils for a pleasant aroma
Specification:
Brand

ArtNaturals

Model

ANME-0801-VE

Weight

9.1 ounces
Hydrating formula
Oil-free
Great for exfoliation
Shea Moisture Virgin Coconut Body Oil Coffee Scrub

The Shea Moisture brand is one of the common names in the beauty industry. They are known for their production of high-quality skin and hair products, that improve your skin glow while giving you healthy growing hair. They believe in the power of beauty and are also aware of how said beauty enhances our confidence in our daily lives, which is why they launched the Shea Moisture Coconut Body Oil and Coffee Scrub.
This is one fantastic product formulated with two pure and organic ingredients; coffee and coconut oil. The combination helps revive dull skin and smoothen all your rough patches for an evener skin tone. The caffeine from the coffee scrub does an additional job of nourishing and energizing your skin via the circulation of blood, and the coconut oil keeps your skin moisturized for an extended time.
Key Features:
For both men and women
Ground coffee as a primary ingredient
Organic ingredients such as coconut oil
Suitable for all skin types
Specification:
Brand

Shea Moisture

Model

U-BB-2820

Weight

11.4 ounces
Restores skin to supple nature
Best exfoliator on the market
High level of caffeine
Can get a little oily
Costly
Limited quantity
LUVBOD Luxury Coffee Scrub

The Luvbod Luxury Coffee Scrub is the best Arabica coffee scrub for coffee lovers. beauty enthusiast and anyone seeking to start a beauty regimen. It needs regular use for the effects to be seen, but with its sweet smelling aroma, we can guarantee your daily itch for a morning scrub. This arabica coffee scrub features organic ingredients such as Arabica coffee, sugar, and premium oils, which work together to help tighten your skin and provide it with intense moisture for up to 24 hours. The caffeine helps awaken your senses while clearing your acne and wrinkles naturally. The Luvbod scrub contains grapeseed oil, coconut oil, frankincense and pure vitamin e oil for the shine and suppleness you desire. It is used by men and women and is manufactured in the USA with approval from the FDA. For sensitive skin around your eyes, be sure to check out our top picks of the best eye creams for men.
Key Features:
A scoop and donut glaze
Best Arabica coffee body scrub
For body and face
High levels of antioxidants
Specification:
Brand

LUVBOD

Model

Coffee Scrub Donut

Weight

12 ounces
Fights acne effectively
Aids in deep pore cleaning
Affordable
Oil
Must be used often
Can cause body breakouts
Svasthya Organic Coffee Sugar Scrub

The use of purely organic products for skincare routines had gradually increased with everyone paying close attention to their health. There are several scrubs on the market today, made from natural substances to aid in enhancing the beauty of your skin, but none can be compared to the Svasthya Organic Coffee Sugar Scrub. This coffee scrub contains two of the best exfoliation ingredients found in nature; sugar and coffee. These ingredients do an excellent job of getting rid of all your dead cells and bacteria, which take away the glow from your skin. Its formula is tested to make sure it is free from toxins and dangerous chemicals before it is released to the general public. Say goodbye to lines and wrinkles thanks to the Svasthya Body and Mind company; you deserve it. For more great products that will help your skin stay healthy and young, check out our guide to the best anti-aging creams for men.
Key Features:
For both face and body
Deep cleansing formula
Organic ingredients
Works as a lip scrub too!
Specification:
Brand

Svasthya Body & Mind

Model

SG_B06Y6FXRDX_US

Weight

7.4 ounces
Renew skin naturally
Tasty scrub
100% organic
Excessively strong fragrance
Can be irritable for some users
M3 Naturals Arabica Coffee Scrub

The M3 Naturals Arabica Coffee Scrub is one of the most popular on Amazon. Made with premium arabica coffee, it scrubs away dead skin and dirt whilst moisturizing and softening the skin. With products like these, it's always hard to pick the best because they all serve the same purpose. That's why it's important to know what previous customers think and with thousands of positive reviews, it's safe to say customers love this coffee scrub. 
One of the reasons that M3 Naturals Arabica Coffee Scrub is so popular is that it provides a boost of natural collagen, which is an important function in anti-aging. So, not only will your face look cleaner and fresher, you could shed years off your look as well. It's also made in the USA, which is always a big selling point for us. 
Key Features:
12 ounce 
Made with premium arabica coffee
Infused with collagen 
Detoxifies skin
Improves skin blemishes 
Made in the USA 
Specification:
Brand

M3 Naturals

Weight

12 ounces
Makes skin feel healthier 
Smells amazing 
Lots of positive reviews
Frank Body Original Coffee Scrub

For us, Frank Body Original Coffee Scrub has the most enticing packaging of any product on this list. The peach packet, modern fonts, and intriguing headline do a great job of selling the product. Honestly though, this product could sell itself. It's one of the most effective and luxurious coffee scrubs on this list and comes with a loyal fan base that can back up our claims. 
It's made up of four main ingredients – robusta coffee grinds, cold-pressed sweet almond oil, vitamin E, and sea salt. Each of these ingredients has its own special purpose, from stimulating blood and promoting collagen production to exfoliating dry and flaky skin. But the end result is skin that feels fresher, looks younger, and is generally healthier. Plus, on top of all that, it's 100% vegan, so you can use it without any guilt. 
Key Features:
7.05 ounce 
100% vegan 
Includes robusta coffee grinds, sweet almond oil, vitamin E, & sea salt
Exfoliates and stimulates blood flow 
Fades scars and marks 
Specification:
Brand

Frank Body

Model

The Original Coffee Scrub

Weight

6.38 ounces
Amazing packaging 
Very effective 
Fades scars and marks
O Naturals Arabica Coffee Scrub

This 8.45-ounce tub of O Naturals Arabica Coffee Scrub is one of the most affordable and well-reviewed products in its category. It might not be the most luxurious product on this list but it has all of the key ingredients that make coffee scrub so effective. For example, it contains sea buckthorn oil that promotes elasticity in saggy skin, it has sweet almond oil to condition your skin and even the tone, and it has coconut oil to boost collagen production. It also has the added ingredient of Dead Sea salt to exfoliate and heal dry and damaged skin. All of this for less than $15 makes O Naturals Arabica Coffee Scrub one of our favorite products on the market.
Key Features:
8.45 ounce
Anti-cellulite
Contains Dead Sea salt 
Enriched with sea buckthorn oil 
100% vegan 
Specification:
Brand

O Naturals

Model

134

Weight

8.45 ounces
Affordable 
Contains the right ingredients 
High in vitamins and antioxidants
Doesn't feel as luxurious 
Coffee Scrub Buying Guide & FAQ
How We Chose Our Selection Of The Best Coffee Scrubs
Brand - The brands mentioned above are common skincare brands that care for the health of customers' skin. they produce some of the best products in the industry by making use of trustworthy ingredients.
Price - Every item we select is budget-friendly and can be afforded by many readers across the globe.
Reviews - Feedback from customers was vital to our selection process, as it offered us with deeper information on every product and how effective they are.

Features To Look For In Coffee Scrubs
Smell - We all love the smell of coffee; well, most of us. Besides the ability to exfoliate your skin, coffee scrubs can also enhance your wellbeing with their aroma. When searching for the perfect coffee scrub, opt for those with essential oils or aromatherapy substances as this help relax you while you exfoliate for an entire therapy session.
Oils - Coffee does an excellent job of cleansing your skin thanks to its texture, but such a cleansing session can be harsh on your skin's surface. For this reason, manufacturers of these coffee scrubs include essential or premium oils to their formulas to make them more moisturizing and comfortable to use. Be sure to purchase a scrub that contains oils such as coconut, olive, sweet almond, and vitamin e as these substances are known for their moisturizing capabilities.
Greasy Residue - The process of cleaning your skin should leave you with smooth and soft skin free from grease or build-up. We encourage you to lookout for a product that leaves you feeling greasy after application, as they may contain certain artificial substances which can be harmful to your body.
Use - Coffee scrubs are formulated for different topical purposes. There are some made for use on your face, while others are meant strictly for body use. If you want to undertake a general exfoliation, your best bet will be a product that can be used on your body, hands, and face as this will feature a formula gentle enough for all areas.
Other Features - There are some scrubs on the market with additional features that offer customers more value than they paid for. Some of such additional features include essential oils and ingredients such as sugar and sea salts.

Coffee Scrub FAQ
Q: What are the benefits of coffee scrubs?
Using a coffee scrub for exfoliation offers users with several internal and external benefits that generally improve their health. The significant advantage, however, is noticed on the skin. The regular use of coffee scrubs gets rid of your dead skin cells to display new skin layers, which are more moisturized and bacteria-free.
Blood flow to your skin is also increased with the use of coffee scrub, and this is possible because of its caffeine content. Caffeine is a very potent chemical that affects several cells within your body, especially those that make up your blood vessels.
Lastly, using a coffee scrub helps to nourish your skin through the stimulation of nitric oxide, a chemical that leads to increased blood flow and the free movement of nutrients around your body.
Sign Up Now
GET THE VERY BEST OF GEARHUNGRY STRAIGHT TO YOUR INBOX