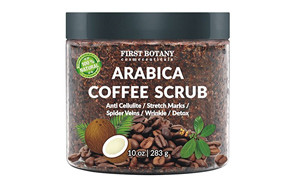 100% Natural Arabica Coffee Scrub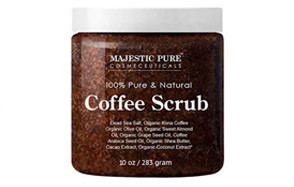 Majestic Pure Arabica Coffee Scrub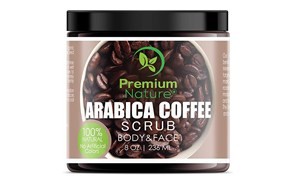 Exfoliating Arabica Coffee Scrub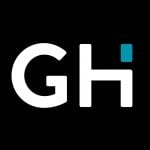 The best things in life are free, just like the wafting aroma of freshly brewed coffee. This is one of the most pleasant scents you can ever experience, and this satisfaction feels even better when such a smell comes from your skin. The use of coffee beans as a face scrub is not a new phenomenon – thanks to its rough texture and grittiness, coffee makes an excellent ingredient addition as it helps significantly with removing dirt and grime from the skin. Coffee scrubs also assist with smoother and clearer skin while the caffeine present works to reduce signs of aging by promoting blood circulation within your system. With the best coffee scrubs listed below, you can easily incorporate such exfoliation sessions into your beauty regimen.
The Best Coffee Scrub
Coffee Scrub Buying Guide & FAQ
How We Chose Our Selection Of The Best Coffee Scrubs
Brand - The brands mentioned above are common skincare brands that care for the health of customers' skin. they produce some of the best products in the industry by making use of trustworthy ingredients.
Price - Every item we select is budget-friendly and can be afforded by many readers across the globe.
Reviews - Feedback from customers was vital to our selection process, as it offered us with deeper information on every product and how effective they are.

Features To Look For In Coffee Scrubs
Smell - We all love the smell of coffee; well, most of us. Besides the ability to exfoliate your skin, coffee scrubs can also enhance your wellbeing with their aroma. When searching for the perfect coffee scrub, opt for those with essential oils or aromatherapy substances as this help relax you while you exfoliate for an entire therapy session.
Oils - Coffee does an excellent job of cleansing your skin thanks to its texture, but such a cleansing session can be harsh on your skin's surface. For this reason, manufacturers of these coffee scrubs include essential or premium oils to their formulas to make them more moisturizing and comfortable to use. Be sure to purchase a scrub that contains oils such as coconut, olive, sweet almond, and vitamin e as these substances are known for their moisturizing capabilities.
Greasy Residue - The process of cleaning your skin should leave you with smooth and soft skin free from grease or build-up. We encourage you to lookout for a product that leaves you feeling greasy after application, as they may contain certain artificial substances which can be harmful to your body.
Use - Coffee scrubs are formulated for different topical purposes. There are some made for use on your face, while others are meant strictly for body use. If you want to undertake a general exfoliation, your best bet will be a product that can be used on your body, hands, and face as this will feature a formula gentle enough for all areas.
Other Features - There are some scrubs on the market with additional features that offer customers more value than they paid for. Some of such additional features include essential oils and ingredients such as sugar and sea salts.

Coffee Scrub FAQ
Q: What are the benefits of coffee scrubs?
Using a coffee scrub for exfoliation offers users with several internal and external benefits that generally improve their health. The significant advantage, however, is noticed on the skin. The regular use of coffee scrubs gets rid of your dead skin cells to display new skin layers, which are more moisturized and bacteria-free.
Blood flow to your skin is also increased with the use of coffee scrub, and this is possible because of its caffeine content. Caffeine is a very potent chemical that affects several cells within your body, especially those that make up your blood vessels.
Lastly, using a coffee scrub helps to nourish your skin through the stimulation of nitric oxide, a chemical that leads to increased blood flow and the free movement of nutrients around your body.