Best Beer Glasses In 2022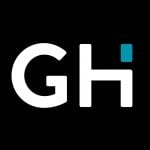 This product guide was written by GearHungry Staff
Last Updated
June 29, 2020
GearHungry Staff
GearHungry Staff posts are a compilation of work by various members of our editorial team. We update old articles regularly to provide you the most current information. You can learn more about our staff
here
.
GearHungry may earn a small commission from affiliate links in this article.
Learn more
The best beer glasses do much more than just provide you with easy access to your favorite brews. They enhance the taste of beer and provide an enjoyable drinking experience in general; for some, the better the glass, the better the beer.
We've helped comb through the hundreds of beer mug choices available to get you some of the items that stand out from the crowd.
The Best Beer Glass
Norse Tradesman Original Viking Drinking Beer Glass
With the Norse Tradesman Original Viking Drinking Horn Mug, you can finally give the Norse man/woman in you some expression. The Vikings of old loved their beer, and this beer glass is the perfect tool for anyone looking to mimic them. 
Its authenticity is one of the reasons why it features in our list of the best beer glasses—made from an actual ox horn, with the manufacturers claiming that it is as durable and as unique as those used centuries ago.
It's great for drinking ale, beers, and liquor, and the packaging itself comes with a burlap sack too. Pretty authentic. 
The Norse Tradesman Original Viking Drinking Horn Mug comes in various sizes, each with a perfect build and meticulous construction. Fans of medieval history and that time where fictional heroes like Thor originate will undoubtedly love to drink beer from one of these. A truly unique gift for beer lovers.
Key Features:
Made from actual ox horns
Each with its own unique build and color pattern
Includes food-safe epoxy material
Specification:
Brand

Norse Tradesman

Weight

13.8 Ounces
Stella Artois Better World 2019 Limited Edition Beer Glass
This model is a limited-edition beer glass. If you're looking for the perfect gift for your beer-loving buddy and you want something with some intrinsic value, say hello to the Stella Artois Better World 2019 Limited Edition Chalice. 
The tulip glass is an excellent addition to any set of beer glasses, thanks in large part to its perfect handcrafted build. Belgian beer manufacturer Stella Artois developed the product, and it forms a part of their campaign to help end the water crisis faced in parts of the world.  
However, customers have criticized the quality of the printing. When compared to the 2018 limited-edition glasses made by the firm, these seem to be lacking in quality. The logo placement is not perfect, and the lettering is a bit off. But, if you're looking to purchase this one as a pure beer glass and nothing more, it gets the job done. You may also like some of these stylish drinking jars from our list, so check them out.
Key Features:
Glossy finish 
Tulip share makes for easy handling 
The thick and solid build makes for higher durability
Specification:
Brand

Stella Artois

Model

572297

Weight

2.65 pounds
Libbey Can Shaped Beer Glass
There's not much to unpack from the Libbey Can Shaped Beer Glass. Its build is unique, and as the name states, it's can-shaped and doesn't have much in the way of advanced features. The biggest problem is the lack of a handle or stem to handle your beer, which might be a dealbreaker. When you're a few beers in, the lack of a handle won't make holding the glass any easier.
Beyond that, Libbey produces the glasses in the U.S.; they can hold almost 16 ounces of beer. They are great for pale ales, märzens, and even lagers. It comes in different packs from one to six. It's often advisable you get more than one because once you're drinking from this glass, your mate will want one too. The beer glass is crystal clear and suitable for everyday use.
Key Features:
Simple build 
Easy to clean
Classic glass design 
Specification:
Brand

Libbey

Weight

2.29 pounds
Nucleated Pilsner Craft Beer Glasses Set
The Nucleated Pilsner Craft Beer Glasses Set is a set of beautiful pilsner glasses that will make you proud of being a beer lover. Built with a simple, ergonomic design that allows the glass to sit in your hands effortlessly, the broad base provides balance and depth in your brew, and the manufacturers also offer silicone toasters for a spill-proof experience. 
Its standout feature, however, is a later-etched spiral nucleation design that enhances your ability to smell the aroma and flavor notes in your beer – especially as you get a steady stream of bubbles streaming atop the glass. Each sip is as flavor-filled as possible. You may also like some of these cool Moscow mule mugs from our list, so check them out.
Key Features:
Comes with slip-resistant coasters
Laser-etched spiral nucleation
Clear glass walls
Specification:
Brand

Brimley

Weight

4.2 pounds
Stanley Accessories 24 oz Adventure Big Grip Beer Glass
This beer mug looks more like something you'd like to put your coffee in, and while it's also an excellent choice to be used as a tea or coffee mug, it shines best when you pour a quart of beer in it. The Stanley Accessories 24 oz Adventure Big Grip Beer Stein comes with vacuum insulation that can keep your drink cold for up to 7 hours. If you're using it to store ice, it can last a gobsmacking 30 hours. Now, that's consistency.
The heavy stainless steel on its body is BPA-free and dishwashers safe. You also get a masked lip for smooth drinking and a comfortable, heavy-duty handle that allows you to carry it seamlessly. There's not a gloss on this beer mug at all.
Key Features:
BPA-free stainless steel
Heavy-duty handle 
Vacuum installation 
Specification:
Brand

Stanley

Model

10-02874-030

Weight

12.8 ounces
Nuvantee Stainless Steel Beer Mug
Another product that is suitable for Oktoberfest and can sit close to your coffee maker is the Nuvantee Stainless Steel Beer Mug. This beer mug is highly durable, comes in a stainless steel frame that the manufacturers claim is unbreakable. 
The mug combines a durable build and a broad base ensuring the product can rest on any surface without fear of falling or your drink seeping out. At 16.9 oz., the product can hold up to a pint of beer without stress. Its double-walled air-insulated design effectively keeps your cold drinks and hot drinks within the desired temperature. One popular hack with current customers is to place this giant of a mug in the freezer. Once you're ready for your favorite drink, pour it into this frosty mug and enjoy the crisp taste in your mouth. And for cocktail lovers, we have prepared our selection of the best martini glasses. Check them out.
Key Features:
Stainless steel frame
16.9 oz. capacity 
Double-walled air-insulated design
Specification:
Brand

Nuvantee

Model

FBA_COMINHKG098123

Weight

Nuvantee
1990 30th Birthday Gifts for Men and Women Beer Glass
The manufacturers of the 1990 30th Birthday Gifts for Men and Women Beer Glass seemed to deliberately recreate the retro design beer lovers appreciated back in the '90s. If that's the case, they nailed the design pretty well with this product. Sadly, the fact that it doesn't come with a handle could be a deal-breaker for those who prefer handles on their drinking vessel. For some people, these handle-less beer mugs are more attractive than the dimpled glasses that were popular in British pubs in the early 1900s.
As for other features, however, this glass cup is average. It's as basic as they come, with a generous top and sturdy base that provide for adequate stability. The glass is also able to hold up to 16 oz. of beer, so you don't have issues with capacity. In general, the 1990 30th Birthday Gifts for Men and Women Beer Glass is a great keepsake and a gift for you and your friends to remember your drinking adventures of the '90s. However, the lack of a handle or stem makes its practicality questionable. For more cool options like this, check out our guide to the best Irish coffee glasses.
Key Features:
Large capacity
Clear glass walls
Sturdy base
Specification:
Brand

Humor Us Home Goods

Weight

1.04 pounds
Handmade Beer Mug Oak Wood Stainless Steel Cup
Similar to our #1 choice, this is one product that will cast you back to the good old days of when individuals brewed alcohol on a domestic level. The Handmade Beer Mug Oak Wood Stainless Steel Cup looks retro in several ways, looking more like a barrel, but unlike some of the top beer glasses, it doesn't particularly score high marks for authenticity.
The Handmade Beer Mug Oak Wood Stainless Steel Cup holds 20 ounces of beer, which is pretty high for an average beer glass. It also has a stainless steel cup inside the wooden exterior build that maintains the temperature of your beer. The glass is great for functionality, but it's not quite the best when you consider the renaissance period look that the manufacturers tried to imitate.
The paint is too thick on the product, and the hardwood finish shows that it's a remake of something that used to be. Of course, credit to the manufacturers for giving it their best shot. The mug looks pretty on the inside but avoid hot liquids if you don't want it to split down in the middle. If you're fond of placing your mug in the freezer for that frosty cold feeling, don't try it with this beer glass. The seller even advised against it. 
Our guide to the best highball glasses features more cool options like this, so check them out.
Key Features:
The 20-ounce capacity 
Stainless steel cup 
Fresh hardwood finish 
Specification:
Brand

MyFancyCraft

Model

SYNCHKG109686

Weight

1.21 pounds
Ultimate Pint Exclusive Nucleated Hop Leaf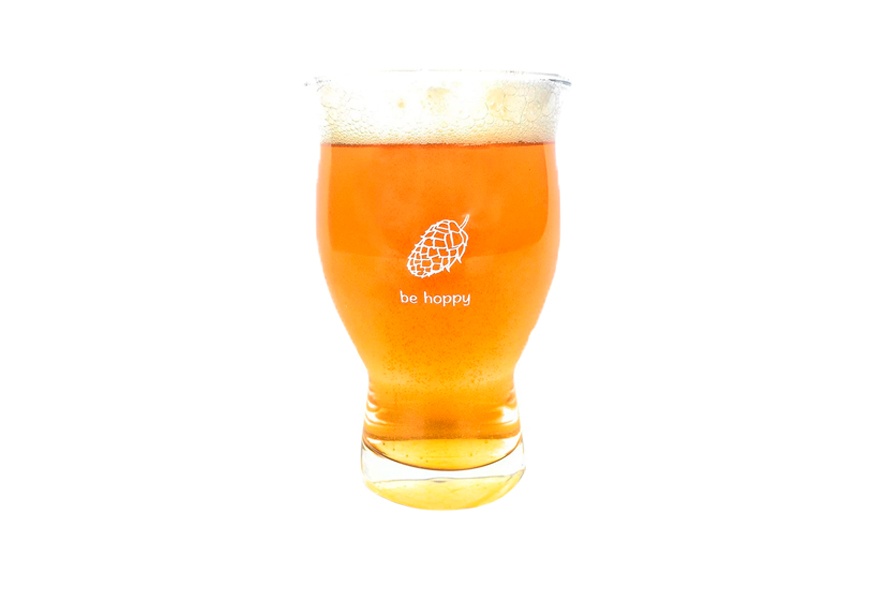 The nucleated design is the top-selling point of the Ultimate Pint Exclusive Nucleated Hop Leaf, and the manufacturers made a point to highlight it. Thanks to the addition of over 100 points of nucleation (which facilitate the release of carbonation as bubbles), the beer glass can provide an enhanced aroma, with even more intense tastes and flavors. 
The design of the beer mug is not bad. It features a bulky, slender stem that allows you to swiftly and comfortably hold the mug. The glassware is easily stackable, and the manufacturers claim that it provides the perfect mix of flavor and convenience.
Every craft beer drinker has specific needs for their glasses; it needs to have a thick construction, wide-open mouth, quick cleaning, and nucleation sites. If you want a beer glass that has it all, this is the option. The nucleation site at the bottom crates that impressive steady stream of bubbles through the glass. It's simply mind-blowing. 
Key Features:
Stackable design
Innovative stem 
Nucleated design  
Specification:
Brand

Cheers All

Model

SYNCHKG113717

Weight

12 ounces
LUXU British Beer Pint Glass
LUXU is championing the best beer glasses that don't require handles, and with the LUXU British Beer Pint Glass, they seemed to have struck gold again. Despite the conspicuous lack of a handle, the LUXU British beer Pint Glass offers convenience, thanks to a perfectly tilted design and the incorporation of a bump close to the top.
The design also makes the cups easy to stack, while the manufacturers claim it helps to enhance your drinking experience too. You shouldn't have any issues with storage. However, users have complained about the strength of the glass, pointing out it has cracked after a few rounds of use. Regardless, you should be fine as long as you're able to handle the product with care.
Key Features:
Elegant design
No handles
Sturdy build 
Specification:
Brand

LUXU

Weight

3.5 pounds
Libbey Craft Brews Classic Belgian Beer Glasses
Libbey makes another entry on our list of best beer glasses, this time with the Libbey Craft Brews Classic Belgian Beer Glasses. Contemporary and elegant, this product is for serving Belgian ale specifically. Then again, so is every lovely tulip glass we have here. 
It holds up to 16 ounces of beer easily, so you don't have any issues with holding capacity. What's truly exciting is the shape. The shape of this glass concentrates the aroma, increasing the pleasure of drinking. It's not cheap, but the glasses are transparent and sit flat on a table. Some customers complained about the strength of the cup, saying it's susceptible to breakage. From our research, those seem to be more isolated cases than the norm. Be sure to also check out our guide to the best shot glasses for more cool products like this.
Key Features:
Contemporary design
Large capacity 
Thick stems make for easy handling 
Specification:
Brand

Libbey

Model

3808

Weight

2.8 pounds
Modvera Drinkware Beer Pint Glass
Hardly does any product on our list of best beer glasses look as simple as the Modvera Drinkware Beer Pint Glass. With clean walls and a stackable design, the beer glass makes storage and use as easy as possible. The manufacturers have also touted their design and beauty, especially the smooth flare. These are crystal clear glasses that can serve both beer and cocktails. But, don't expect a substantial base with these glasses. They're low end but still suitable as gift items for friends.
You could also consider the favorable price, especially when compared with several other products on this list. However, the integrity of the glass has been called into question by several customers, and they point out the glass can easily be chipped and scratched.
Key Features:
Clear walls
Commercial-grade glass
 Simple design 
Specification:
Brand

Modvera

Weight

5.8 pounds
HAUCOZE German Beer Mug Stein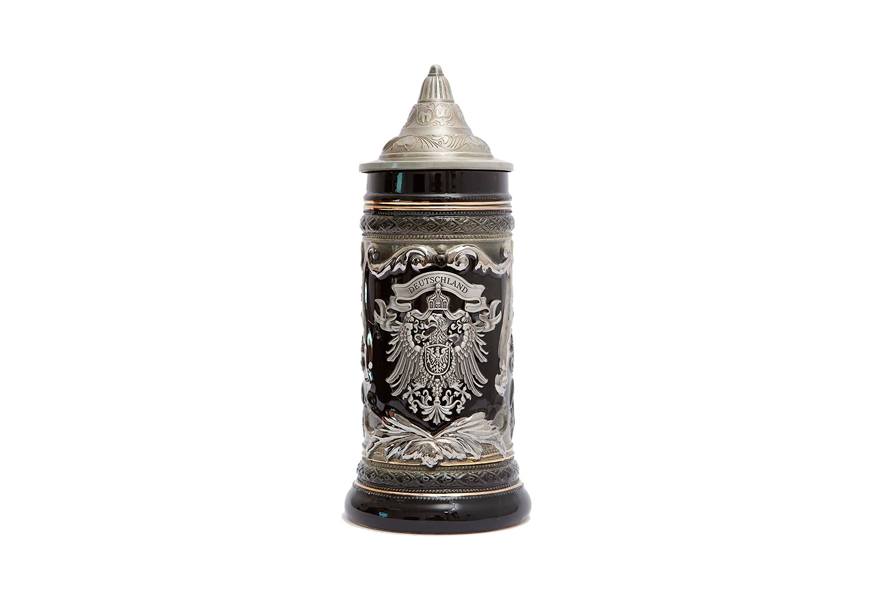 The HAUCOZE German Beer Mug Stein is the only genuine beer stein on our list of beer glasses. That says something already. Beer steins have dropped in popularity, but this one manages to stick out nonetheless.
Sporting a Pewter Germany Coats of Arms relief, this German beer stein has much originality in its design. Whether as a keepsake or an actual beer glass, it works both ways. In terms of functionality, the beer glass does rather well. It has a convenient handle that works for people with both large and small hands, and it can hold up to 0.6 liters of your strong beer easily.
The ceramic build makes it sturdy and durable. However, there are some consistency issues. For one, the lid's stem isn't long, so you won't be able to drink from it with the lid slightly open unless you want beer all over your clothes. Some customers have also complained about the stein they received had a crack in the ceramic that allowed liquid to leak from the beer glass.
Key Features:
Ceramic design
Pewter Germany Coats of Arms relief
Great for both drinking and as a decorative piece
Specification:
Brand

HAUCOZE

Weight

1.98 pounds
Fine Occasion Glass Beer Pub Mug
The Fine Occasion Glass Beer Pub Mug is what a beer glass should be. It's bold and noticeable, and it has significant holding capacity. You get everything here. A durable glass build, sleek walls that help to enhance your drinking experience, and a large handle that makes it easy for you to hold the glass without slipping. The base is sturdy enough to be placed on any surface, and rest assured it will stay still.
You can choose to have any letter engraved on the beer glass – great for personalization. However, the beer glass is quite heavy, and this might affect your ability to hold on to it for long. It weighs 2.65 pounds and can hold 25 ounces of ale. If you do purchase this monster glass, you might want to stay at the table!
Key Features:
Sturdy build
Heavy body
Personalized design
Specification:
Brand

Fine Occasion

Model

SYNCHKG093159

Weight

2.65 pounds
Dragon Glassware Beer Glass
The Dragon Glassware Beer Glass is a bit of an odd one. It's a beer glass by all accounts. However, there are some questions with the design that could leave you wanting more from it. The manufacturers chose to throw in double-walled insulation, which helps to keep your beer colder for longer and can go a long way in improving your tasting experience.
The unique shape that makes your drink look like it's suspended in the air. While the design is innovative, it seems to take up space, thus affecting the beer mug's overall capacity. Besides the issue with the drinking capacity, the Dragon Glassware Beer Glass is aces all around. The base is sturdy, and the manufacturers applied lead-free, high-quality glass that can freeze without any problems. A perfect addition to any beer lover's collection, just like some of these amazing beer koozies.
Key Features:
Freezer compatible
Double-walled insulation
Unique design 
Specification:
Brand

Dragon Glassware

Model

DGW4

Weight

10.4 ounces
Beer Glass Buying Guide
Types Of Beer Glasses
Imperial Pint Glasses - There are quite a lot of pint glasses available, but there's a significant probability that you'll see the imperial pint glass at most pubs. Also called a "shaker glass" by many, the imperial pint glass has a simple, skinny cylindrical shape that gets narrower as you go down.
Typically, you get a holding capacity of 16 oz., the average for an American imperial pint glass. Its primary purpose is to hold most types of beers, including ales and lagers. However, many people also use these glasses for stouts, IPAs, and porters.
While the English version of the imperial pint glass looks just about the same as the American variant, it has a larger holding capacity of 20 oz., and the Brits prefer to use these for drinking lagers and ales.
Pilsner glasses - A pilsner glass is skinny and tall, and it comes with little curves around the body. This type of beer glass is perfect for lighter beers.
Typically, you can find pilsner glasses in various sizes. However, most of them hold much smaller amounts of liquid than, say, pint glasses. Thanks to their slender design, users can better appreciate the colors of their beer and the effect of carbonation that causes those bubbles at the top. The broader shape of the rim makes it easy for the glasses to hold the carbonation and foam.
The pilsner glass is much more prevalent in America, although its popularity in Europe has spiked.
Tulip glasses - The tulip glass is another category of beer glasses whose popularity has significantly grown over the past few years. Tulips, built purposefully to trap air and maintain foam at the top of the beer, the glass is uniquely able to hold the aroma and flavor of the brew.
The glasses usually have a small footer and stem with a unique bowl on top that looks like a tulip (hence, the name). The top rim curves towards the outside, forming a lip, helping to keep the foam head for the duration of your beer.
Stronger brews, such as Belgian ale, IPAs, and barleywines, are ideal for the unique tulip glasses.
Thistle glasses - The thistle glasses tend to look a little more like outstretched versions of the tulip glasses. They share a similar look to tulip glasses, although their bowls look more like bulbs. Another significant difference between thistle and tulip glasses is the height. Thistles are generally taller than the latter and have fewer curves at the lip areas.
Like tulip glasses, thistle glasses have bulb-like bowls that allow the drinker to stir the brew and release the full aroma. Most times, thistle glasses go hand-in-hand with Scottish ales (the thistle is the official flower of Scotland, so it fits).
Goblets & Chalices - If you're looking for a more lavish form of glassware to hold your brew, you'll find a great option in a goblet. Unlike pint glasses, goblets come in a wide array of sizes.
Goblets generally have a long, thick stem, as well as a bowl sitting on top. They can also be known as "chalices," since they both have pretty much the same shape. However, it's worth noting that chalices usually have thicker glass, and might even be heavier than goblets. You might find some chalices and goblets have their rims plated in gold or silver. This plating is just decorative and doesn't serve much of a purpose in improving the quality of the beer.
Goblets and chalices work especially great for malty, heavy beers like German bocks or Belgian ales. Their wide openings make it easy to analyze the flavor and aroma packed in a brew.
India Pale Ale (IPA) glasses - IPA glasses have become rare in today's society, but beef aficionados will be able to recognize them.
These glasses have iconic ridges towards their bottoms that help to aerate the brew with each sip, so you get a taste of the full aroma. The tall and slender frame of the bowl helps to concentrate that aroma and direct it to your nose.
You can also find IPA glasses that are more etched at the bottom. These will help them to release all of the carbonation and promote bubbling.
Stout glasses - For such a popular class of beers, it took quite a while before stouts could get a glass they could comfortably call their own. However, these beauties came into the scene and completely changed things.
Spiegelau created the quintessential stout glasses in partnership with Left Hand Brewing Company from Colorado and Rogue Ales from Oregon. They feature a hollow stem and make it easy for you to grab them, thus enhancing the foam and helping you to smell the quirky aromas of stout efficiently.
The bowls are conical, which help them to amp up the mid-palate flavor – a crucial part of any stout! If you've got a vintage stout and you'll like to devour every inch of it, then this is the right glass for you.
Weizen glasses - Many people make the mistake of confusing Weizen glasses with pilsner glasses – not just because they both sound funny, but because they have similar sizes and shapes.
However, the most significant difference between both is the Weizen glasses are much more curved. The glasses have a narrow and robust base as well, thus making way for a distinctive curve as you go higher. The Weizen glass is much taller than a pint glass, and a regular one should be able to hold about half a liter of beer.
It's also worth noting that Weizen glasses work best with wheat beers. The curved lip atop the glass makes it easier to trap the thick foam head of these beers, providing a great feeling of the flavor and aroma before gulping down your wheat beer.
Beer mugs - The beer mug is an awesome favorite for just about every enthusiast. It is easy to use, has a robust build, and is capable of holding a significant amount of beer.  Beer mugs are most popular in bars across the United States, U.K., and Germany, and you can find them in a wide array of sizes.
The distinctive feature of beer mugs is their wide cylindrical shape and the one-side handle. With thick glass walls, the mugs will be able to provide adequate insulation to your beer and keep it cold while the handle keeps your warm hands away from the cold beer and prevents you from dropping your drink if you're feeling a tad tipsy.
Beer mugs can also have dimples throughout the glass sometimes, although there's an argument to what they do – some believe they're just an aesthetic feature, while others believe that they help to improve the clarity and color of the beer.
Beer steins - Beer steins look strikingly similar to the beer mugs, so much so that like Weizen glasses and pilsner glasses, they tend to be mistaken for each other as well.
Although beer mugs and beer steins look the same, steins come with a hinged lid and a lever for you to open the lid up with your thumb. Manufacturers use a wide variety of materials, including silver, porcelain, wood, and pewter, to produce steins.
The word "Stein" is an abridged version of Steinzeugkrug, the German word for "Stoneware jug or tankard." Steins gained prominence in the past because many believed their lids were safer and more hygienic. It was common for communities throughout Europe in the 16th century to mandate by law that containers for food and beverage should have lids.
Sign Up Now
GET THE VERY BEST OF GEARHUNGRY STRAIGHT TO YOUR INBOX