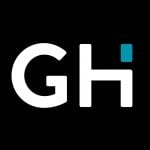 The best beer glasses do much more than just provide you with easy access to your favorite brews. They enhance the taste of beer and provide an enjoyable drinking experience in general; for some, the better the glass, the better the beer.
We've helped comb through the hundreds of beer mug choices available to get you some of the items that stand out from the crowd.
The Best Beer Glass
Beer Glass Buying Guide
Types Of Beer Glasses
Imperial Pint Glasses - There are quite a lot of pint glasses available, but there's a significant probability that you'll see the imperial pint glass at most pubs. Also called a "shaker glass" by many, the imperial pint glass has a simple, skinny cylindrical shape that gets narrower as you go down.
Typically, you get a holding capacity of 16 oz., the average for an American imperial pint glass. Its primary purpose is to hold most types of beers, including ales and lagers. However, many people also use these glasses for stouts, IPAs, and porters.
While the English version of the imperial pint glass looks just about the same as the American variant, it has a larger holding capacity of 20 oz., and the Brits prefer to use these for drinking lagers and ales.
Pilsner glasses - A pilsner glass is skinny and tall, and it comes with little curves around the body. This type of beer glass is perfect for lighter beers.
Typically, you can find pilsner glasses in various sizes. However, most of them hold much smaller amounts of liquid than, say, pint glasses. Thanks to their slender design, users can better appreciate the colors of their beer and the effect of carbonation that causes those bubbles at the top. The broader shape of the rim makes it easy for the glasses to hold the carbonation and foam.
The pilsner glass is much more prevalent in America, although its popularity in Europe has spiked.
Tulip glasses - The tulip glass is another category of beer glasses whose popularity has significantly grown over the past few years. Tulips, built purposefully to trap air and maintain foam at the top of the beer, the glass is uniquely able to hold the aroma and flavor of the brew.
The glasses usually have a small footer and stem with a unique bowl on top that looks like a tulip (hence, the name). The top rim curves towards the outside, forming a lip, helping to keep the foam head for the duration of your beer.
Stronger brews, such as Belgian ale, IPAs, and barleywines, are ideal for the unique tulip glasses.
Thistle glasses - The thistle glasses tend to look a little more like outstretched versions of the tulip glasses. They share a similar look to tulip glasses, although their bowls look more like bulbs. Another significant difference between thistle and tulip glasses is the height. Thistles are generally taller than the latter and have fewer curves at the lip areas.
Like tulip glasses, thistle glasses have bulb-like bowls that allow the drinker to stir the brew and release the full aroma. Most times, thistle glasses go hand-in-hand with Scottish ales (the thistle is the official flower of Scotland, so it fits).
Goblets & Chalices - If you're looking for a more lavish form of glassware to hold your brew, you'll find a great option in a goblet. Unlike pint glasses, goblets come in a wide array of sizes.
Goblets generally have a long, thick stem, as well as a bowl sitting on top. They can also be known as "chalices," since they both have pretty much the same shape. However, it's worth noting that chalices usually have thicker glass, and might even be heavier than goblets. You might find some chalices and goblets have their rims plated in gold or silver. This plating is just decorative and doesn't serve much of a purpose in improving the quality of the beer.
Goblets and chalices work especially great for malty, heavy beers like German bocks or Belgian ales. Their wide openings make it easy to analyze the flavor and aroma packed in a brew.
India Pale Ale (IPA) glasses - IPA glasses have become rare in today's society, but beef aficionados will be able to recognize them.
These glasses have iconic ridges towards their bottoms that help to aerate the brew with each sip, so you get a taste of the full aroma. The tall and slender frame of the bowl helps to concentrate that aroma and direct it to your nose.
You can also find IPA glasses that are more etched at the bottom. These will help them to release all of the carbonation and promote bubbling.
Stout glasses - For such a popular class of beers, it took quite a while before stouts could get a glass they could comfortably call their own. However, these beauties came into the scene and completely changed things.
Spiegelau created the quintessential stout glasses in partnership with Left Hand Brewing Company from Colorado and Rogue Ales from Oregon. They feature a hollow stem and make it easy for you to grab them, thus enhancing the foam and helping you to smell the quirky aromas of stout efficiently.
The bowls are conical, which help them to amp up the mid-palate flavor – a crucial part of any stout! If you've got a vintage stout and you'll like to devour every inch of it, then this is the right glass for you.
Weizen glasses - Many people make the mistake of confusing Weizen glasses with pilsner glasses – not just because they both sound funny, but because they have similar sizes and shapes.
However, the most significant difference between both is the Weizen glasses are much more curved. The glasses have a narrow and robust base as well, thus making way for a distinctive curve as you go higher. The Weizen glass is much taller than a pint glass, and a regular one should be able to hold about half a liter of beer.
It's also worth noting that Weizen glasses work best with wheat beers. The curved lip atop the glass makes it easier to trap the thick foam head of these beers, providing a great feeling of the flavor and aroma before gulping down your wheat beer.
Beer mugs - The beer mug is an awesome favorite for just about every enthusiast. It is easy to use, has a robust build, and is capable of holding a significant amount of beer.  Beer mugs are most popular in bars across the United States, U.K., and Germany, and you can find them in a wide array of sizes.
The distinctive feature of beer mugs is their wide cylindrical shape and the one-side handle. With thick glass walls, the mugs will be able to provide adequate insulation to your beer and keep it cold while the handle keeps your warm hands away from the cold beer and prevents you from dropping your drink if you're feeling a tad tipsy.
Beer mugs can also have dimples throughout the glass sometimes, although there's an argument to what they do – some believe they're just an aesthetic feature, while others believe that they help to improve the clarity and color of the beer.
Beer steins - Beer steins look strikingly similar to the beer mugs, so much so that like Weizen glasses and pilsner glasses, they tend to be mistaken for each other as well.
Although beer mugs and beer steins look the same, steins come with a hinged lid and a lever for you to open the lid up with your thumb. Manufacturers use a wide variety of materials, including silver, porcelain, wood, and pewter, to produce steins.
The word "Stein" is an abridged version of Steinzeugkrug, the German word for "Stoneware jug or tankard." Steins gained prominence in the past because many believed their lids were safer and more hygienic. It was common for communities throughout Europe in the 16th century to mandate by law that containers for food and beverage should have lids.