Best Growlers In 2022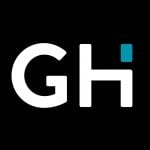 This product guide was written by GearHungry Staff
Last Updated
November 23, 2018
GearHungry Staff
GearHungry Staff posts are a compilation of work by various members of our editorial team. We update old articles regularly to provide you the most current information. You can learn more about our staff
here
.
GearHungry may earn a small commission from affiliate links in this article.
Learn more
Growlers are containers used by beer connoisseurs around the world to store and transport their precious beer creations to and from the destined breweries. This is one of the most popular ways to move beer around, especially with the booming nature of the quality crafted beer. Growlers can come in many shapes, designs and sizes and are mostly made from materials that have preservation abilities, such as stainless steel, ceramic or glass; as these materials help best to preserve the beer with minimal degradation.
Although growlers are best used for preserving beer, they also come in handy when storing other kinds of liquid as they offer a great amount of insulation. If you are searching for a growler that is both functional and well designed, we've lined up a number of the best growlers currently on the market; enlisting their unique features and how best they can cater to your needs.
The Best Growler
GrowlerWerks uKeg 64 oz Pressurized Growler
No doubt, the most innovative and most raved about draft beer growler this year has got to be the uKeg Pressurized Growler. Beer is loved everywhere, and it's quite unfortunate that most microbrews loved by many aren't sold in bottles. No matter where you're from or where you're headed, the uKeg helps your favorite beer stay fresh, carbonated and most importantly, cold. Make a toast with your friends as you share the goodness of freshly brewed beer during your buddy trips or even when out camping with the family. This insulated beer growler features a stainless steel vacuum that enables you to keep your strong beer fresh for up to two weeks. It also allows perfect carbonation of several beer styles, thanks to its adjustable VPR gauge and cap. The dispenser tap of the uKeg growler comes with a dispenser tap for easy use, and for customization, it features interchangeable handles. 
Key Features:
Stores 68oz or 128oz
Carbonation cap automatically regulates pressure
Durable, double-walled vacuum seal
Dispenser tap
Specification:
Brand

GrowlerWerks

Model

uKeg64sst

Weight

4.25 pounds
Coleman Insulated Stainless Steel Growler
Ideal for any occasion and suitable for storing any beverage, you will find this product really cool to use, and definitely worth your money. We especially recommend it not only because it is specially designed to maintain the best quality for your beverages, but it also has some extra cool features and is produced by the prestigious and famed Coleman brand. It's stainless steel insulated vacuum is specially designed to keep your beverages cold for more than 70 hours and hot for more than 40.
Another cool thing about this product is that it can be handled with or without your gloves on, so it comes in handy regardless of the weather condition! It's a no-nonsense approach to sweat that would ensure you don't have to worry about your precious growler dripping with every use. A very durable and multipurpose companion, this Coleman Growler should be first on your pack list for every occasion, especially holidays.
Key Features:
Stainless Steel vacuum insulated
BPA Free and Healthy for use
Easy to carry, very sturdy too
Leak-proof cap
Specification:
Brand

Coleman

Model

2016926

Weight

1.08 pounds
Takeya Actives Insulated Beer Growler
Takeya's claim to make the "best-insulated water bottles on the planet" is not just a bold brand promise, it's actually true and has been confirmed by most fitness enthusiasts – and we totally agree! Their products are widely used across various sporting disciplines, and for storing various beverages, beers especially. Noted for premium quality fitness products, Takeya's range of products includes some really cool accessories for fitness enthusiasts and sports lovers.
With a sleek design complementing its solid build, this amazing sports water bottle would give your sporty outfit an extra boost, and it comes in various colors and sizes, for every occasion. This product is designed with the latest technology – using high quality, double-wall stainless steel insulation vacuum to guarantee your drinks remain fresh for a long time. Going for a jog or catching that all-important game with your friends? Just get this growler and say goodbye to leaky and sweaty bottles.
Key Features:
Can keep drinks cold for 24 hours and hot for 12
Can store up to 64 oz of liquid
Spout Lid Insulated to prevent leaking
Variety of sizes and coolers to choose from
Specification:
Brand

Takeya

Model

51110

Weight

1.85 pounds
MiiR Insulated Growler for Beer
The MiiR Insulated Growler is a storage and transportation container crafted into the perfect size for your favorite beer. It is made from medical-grade stainless steel which doesn't leave any metallic aftertaste in your mouth when drinking. The use of such a material also prevents the transfer of flavor from the bottle material to the liquid content, reducing the risk of ingesting chemicals. To avoid peeling and also to enhance its exterior aesthetic, the MiiR features a hardshell powder coat which is also BPA free. Long-lasting insulation is assured for all users thanks to the use of a thermos 3D double-wall vacuum insulation technology that can keep cold drinks for 24 hours and hot beverages for up to twelve hours. With this growler, your beer cannot lose carbonation, neither does it go to waste via leakages. The MiiR growler features a leak-proof technology and a buckle lid. Our handy guide to the best kegerators features more amazing products like this.
Key Features:
Made of 18/8 high-grade stainless steel
Can store up to 4 pints of beverage (64 oz)
Buckle Lid ensures tight cover for premium beer quality
Easy to wash and leak proof
Specification:
Brand

MiiR

Model

402220

Weight

1.8 pounds
Sendestar 64 oz Beer Growler
Trusted by beer connoisseurs the world over, the Sendestar Growler is made from premium quality stainless steel and fitted with a double insulated vacuum to keep your precious beer fresh always. Its spacious vacuum can store more than four bottles of beer and perfect for every occasion. This product is really cool for regular campouts, occasional beach get-togethers or just for the office.
If you are the daring and adventurous type, then this Sendestar Growler is just what you need for a trustworthy, bullish anti-rust container that protects your precious beer (or any liquid that tickles your fancy) and leaves no aftertaste. With an easy-to-clean wide mouth, you can fill, empty and clean without any problems. Stay hydrated always with Sendestars Growler and carry it along everywhere you go. Need a growler you can toss into the dishwasher easily? This is the one.
Key Features:
Made of quality Stainless Steel 18/8, doesn't rust
Durable, portable and can carry more than half a gallon of liquid
BPA Fre – Healthy and keeps you safe from chemicals
Keeps drinks cold for 24 hours and hot for 12
Specification:
Brand

SENDESTAR

Weight

2.55 pounds
Stanley Classic Vacuum Insulated Growler
The second growler on our list is the environmentally friendly Stanley Classic Growler. Made from BPA-free stainless steel, the likelihood of the stainless steel used in its construction rusting is extremely low, protecting you from ingesting any dangerous chemicals while you enjoy a fresh glass of beer. To keep your beer cold and tasty for up to 20 hours, the Stanley Growler features a vacuum insulated body and a lid covered with foam. Pour your beer with ease, using the best growler's heavy-duty handle with one hand. Your beer doesn't stand the risk of coming into contact with any plastic, as the inner lid of the Stanley growler is made from steel. Averagely, the Stanley growler keeps liquids hot for up to twelve hours, while cold drinks can be kept chilled for up to sixty hours. For more great products like this, check out our guide to the best beer koozies.
Key Features:
Can store up to 64oz / 2Qt / 1.9L of beverage
Premium quality anti-rust stainless steel
Easy pour, easy to carry
BPA free
Specification:
Brand

Stanley

Model

10-01941-001

Weight

1.9 pounds
SWIG SAVVY Stainless Steel Insulated Water Bottle and Beer Growler
Another environmentally friendly growler included in our list is the SWIG SAVVY Growler, which can also be used as a water bottle. This multifunctional container made from BPA free stainless steel features an extra full neck design for easy filling and cleaning, whilst holding a large amount of your favorite liquid. This stainless growler is also perfect for keeping your beer and other drinks for long periods of time. To offer users with double protection against scratched and also to aid in handing, the SAVVY growler comes with an adjustable and convenient carrying pouch made with soft neoprene and designed from a hard nylon shell. All chemicals and materials used in the construction of this growler do not pose threats to users, as they do not change the flavor or composition of their content. It also makes a cool gift for beer lovers.
Key Features:
64oz capacity
Double insulated stainless steel walls
BPA free construction
Extra wide neck
Specification:
Brand

SWIG SAVVY

Model

FBA_SWIG SAVVY-64

Weight

2.4 pounds
GrowlerWerks uKeg Go Carbonated Growler
GrowlerWerks makes some of the best growlers on the market. They're like SkunkWorks, but instead of making high-tech military aircraft, they make products to keep your beverage cold. This GrowlerWerks uKeg Go Carbonated Growler has a capacity of 64oz, so it's perfect to take on a day trip. To keep the liquid at the perfect temperature, it features double-walled insulation. This basically creates a vacuum in between two stainless steel walls and regulates the temperature (it's the same technology used in a Thermos flask). It also has a patented carbonation system that keeps your beverage fresh and carbonated for weeks. If it's beer or cider you're drinking, this is super important.
Another reason this growler is so popular is that it features a carry handle and integrated tap. When you rock up to your destination, you can place it on a table, grab your cup, and you've got a makeshift bar. It's the perfect way to drink on the go.
Key Features:
64-ounce capacity 
Patented carbonation system 
Double-wall stainless steel vacuum insulation
Streamlined regulator cap 
Carry handle and integrated tap 
Hard rubber protective base 
Specification:
Brand

GrowlerWerks

Model

uKeg GO

Weight

3.54 pounds
Growler Buying Guide & FAQ
How We Chose Our Selection of Growlers
Brand - Famous and lesser-known brands were considered in the creation of this selection, to provide a broad range of items for readers.
Reviews - User reviews and feedback from many websites were perused and analyzed to come up with the best growlers on the market.
Quality - We sought to provide products that are strong, durable and long lasting, to offer users with value for their money.
Design - The construction and materials employed played a vital role in our selection. We looked out for growlers made from environmentally friendly and recyclable materials. We also looked at design features such as insulation and lid design.
Price - Our selection of growlers encompasses a broad range of prices, such that all pockets can find one to suit their needs and budget.
Features To Look For In Growlers
Materials - There are many materials used for craft beer growlers, and these materials are often selected due to durability and safety. When selecting the best-insulated growler, ensure that the material used in its construction doesn't stand the chance of rusting, neither can its chemical composition mix with your content, changing the flavor of your liquid. Materials suggested are glass, stainless steel, and ceramics. Ensure that these materials are BPA free and of high quality and grades.
Lid - It can be frustrating filling your container with a microbrew, only to find out upon arrival at your final destination that you lost all the liquid to leakages or carbonation. Having to drink flat beer is not an exciting experience which is why the nature of a growler's lid must be greatly considered. Look out for leak-proof and tight-fitting lids that prevent beer from spilling onto your car seats or anywhere else.
Rim - Many beer lovers enjoy filling their growlers to the rim. Ensure that the material of your rim is durable and can't leak into your growler's content.
Insulation Abilities - The best-insulated beer growler can offer you a cold beer on your second camping day. Insulation is critical and is a factor that is of high priority. Opt for beer growlers that have double-walled, vacuum insulation as this ensures that your hot drinks are kept hot, and the cold ones kept just as they were filled.
Size & Capacity - When searching for the best beer growler, the size and capacity of your growler is dependent on how much you're looking to store, the number of people it's going to serve and how much you're looking to carry. Some brands do not provide any size or capacity options, while others offer a variety to suit the needs of users. Look out for the various sizes and choose one that will suit your purpose.
Ergonomics - Concerning ergonomics, the design of any growlers, insulated or not, must be done to encourage easy and comfortable use. This may be through the creation of handles that make pouring easier, container frames that make carrying the growler more comfortable and items such as sleeves for added protection. An ergonomic design brings in more customers and prevents current users from searching for alternatives.
Carrying Sleeve - This isn't a necessity, but it definitely makes handling and protecting your growler easier. If you prefer a growler with a sleeve, study the material used in the sleeve's construction. Ensure that the material supports protection and is also easy to handle.
Growler FAQ
Q: What is the best way to fill a Growler with beer?
A: There are many ways to fill a growler. You can ask your favorite bartender to direct you to places where this is done and experience how it's done. The most common method used in filling growlers is the bottom-up method, where a growler is loaded from the bottom up using a tube attached to a faucet. This method causes the beer to go stale faster, as it increases the oxygen content of your beer. Apart from that it reduces your overall filling time and prevents spillage. To reduce the oxygen content, a counter pressure C02 filler is used, and this is another filling method.
The third filling method involves filling your growler directly from the beer faucet, a technique that can lead to a big mess and a bunch of foam head, creating a lot of wastage.
Before filling your growler, inspect it for cracks or dents to prevent further damage upon filling. When loading, be sure to leave a little at the top for the foam head. Some manufacturers show you where to stop filling by providing marks etched into the growlers side.
Q: What is the shelf life of beer in a Growler?
A: When unopened, beer stored in a growler can stay for up to ten days. Beer left in the growlers after it's been opened has up to 36 hours until it goes flat. Beer can last for several months if the growlers were filled using the counter-pressure system.
Q: Do Growlers of beer need to be refrigerated?
A: Yes, they do. As much as possible, keep growlers of beer cold, and avoid keeping them in sunlight.
Q: What is the best way to clean a Growler?
A: A clean growler is always advised, especially after emptying all of its content. You can clean your growler by scrubbing with a long-handled brush, drying it upside down such that there's no moisture left at the bottom. You can check the cleaning instructions offered by the manufacturer as well, to prevent damaging your growler.
Sources:
Stainless steel - Wikipedia
BPA- Wikipedia
Neoprene - Wikipedia
Sign Up Now
GET THE VERY BEST OF GEARHUNGRY STRAIGHT TO YOUR INBOX