Best Shot Glasses In 2022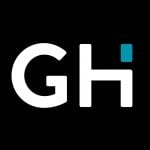 This product guide was written by GearHungry Staff
Last Updated
January 29, 2020
GearHungry Staff
GearHungry Staff posts are a compilation of work by various members of our editorial team. We update old articles regularly to provide you the most current information. You can learn more about our staff
here
.
GearHungry may earn a small commission from affiliate links in this article.
Learn more
Would you have a glass of whiskey in a tumbler? Or mug? Most likely your answer is no; however, even if it's a yes, there are many better options out there when it comes to drinking alcoholic beverages. This includes shot glasses. They have come a long way from their humble origins back in the 1700s when they were typically used as whiskey tasters.
Today, we all know shot glasses as the accessory of choice when consuming alcoholic beverages. With the importance placed on them, at least by those who exercise healthy enthusiasm towards alcohol, getting the right one has become extremely important. Whether you're getting shot glasses for your bar, or your personal use, you need to be on the lookout for the very best. This is why we present the best shot glasses available for purchase below.
The Best Shot Glass
Hayley Cherie – Mason Jar Shot Glasses
Mason jars are incredibly popular receptacles right now, as they feature an aesthetic that appeals to the modern drinker. While you might not necessarily associate mason drinking jars with alcohol or shot glasses, they are some of the trendiest out there. With the Hayley Cherie – Mason Jar Shot Glasses, you get a small example of this exciting trend. The package contains eight mason shooters, each capable of taking two ounces of whatever you put in. This makes it of incredible value as you can simply buy one set that caters to all your drinking needs.
Also, the glasses themselves are made with the highest-quality materials available, and are entirely BPA-free, meaning that they are not harmful in any way. Add to this the fact that these mason jars are leakproof, and you can see why they are an excellent accessory to buy. To achieve the level of sturdiness they possess, the Hayley Cherie shot glasses all contain a white seal inside each lid, which prevents liquid from escaping. Additionally, the mason jars make excellent gifts for men who love to drink, and even if you aren't a drinker, they can hold other things like fairy lights, spices, and so on. For this and many more reasons, the Hayley Cherie – Mason Jar Shot Glasses are our best choice when talking about shot glasses to buy.
Key Features:
Leak-proof thanks to white seal contained in each lid
Can be used as a storage facility for substances other than drinks
Excellent to use as a gift to someone else
Represents excellent value with eight glasses in each set
Specification:
Brand

Hayley Cherie

Weight

1.72 Pounds
Gmark 1.5-Ounce Heavy Base Shot Glass Set
If you are a bar owner, the quality of your shot glasses needs to be unimpeachable. With all that said, the Gmark 1.5-Ounce Heavy Base Shot Glass Set represents the best value for a business owner. This is because each pack comes with twelve high-quality shot glasses, with each one holding 1.5 ounces of liquid. Make no mistake, each glass is sturdy enough and was made to survive for the long haul. Moreover, the classic design of the shot glasses makes this product an instant classic that would be sure to entice your clientele.
Besides, it's also a great product to have in the house for when friends come over for a get-together.  And with a width of approximately 1.95inches, these shot glasses are also very easy to wash (hand or dishwasher), and present no problems when it comes to maintenance. On top of that, these shot glasses are incredibly versatile and can hold any liquor poured in it. Employ them for your home, business, party, holidays, or anything that will see the alcohol flow in abundance. You may also be interested in our selection of gifts for cocktail lovers, so if you are on the hunt for one of these, be sure to check them out.
Key Features:
Strong, sturdy base
Easy to wash and maintain
Each glass holds 1.5 ounces of liquid
Each package contains 12 quality shot glasses
Specification:
Brand

Gmark

Model

GM2011

Weight

2.1 Pounds
JoyJolt 6-Pack Heavy Base Shot Glass Set
Parties could get pretty wild sometimes. This is even more likely when alcohol is involved; therefore, it isn't a bad idea to purchase alcohol containers or glasses that can take a bump or two. This is where the JoyJolt 6-Pack Heavy Base Shot Glass Set comes in handy. The stylishly designed shot glass lays its claim to fame by the power of its base. What's more, the thick base, which makes it virtually indestructible, allows this to be the shot glass of choice at many parties, especially those that take place on the poolside.
Additionally, the JoyJolt glasses are exquisitely made and feature a rim that contains no bumps making the user experience an unforgettable one. Furthermore, the glass is ergonomically designed to fit in your hand and can hold two ounces of liquor. That's not all, the packaging is also exquisite, and it makes a perfect gift idea for friends, family, and loved ones. It can be placed in a dishwasher with no hassles and is generally easy to clean and keep intact. Inject some class into your event with this quality shot glass and have some fun without having to worry about broken glass. For more excellent products like this, check out our selection of the best whiskey glasses.
Key Features:
Sturdy base that makes it virtually indestructible
Useful for parties, events, and holidays
Constructed with high-quality materials, no bumps on the rim
Comes in a pack of six
Specification:
Brand

JoyJolt

Model

JG10605

Weight

1.6 Pounds
The Moscow Mule Shot Glasses are especially popular with tequila fans. This is mainly due to the design of the shot glass, which is made from beaten copper. You could even call these customized shot glasses as they hold a certain appeal when used with tequila. What's more, many commentators have praised the copper's citric reaction – what this means is that the flavor of tequila is enhanced, especially when a lime wedge is added to proceedings as copper and lime go really well together. Additionally, these shot glasses can be used with other spirits, and they hold up pretty well, making them a crowd favorite for most occasions.
Additionally, the cups are made from high-grade copper found in India and are handcrafted to ensure that there is no dip in quality. This also means that no two cups are the same, with each cup brimming with quality and innovation. What's more, the rim of the glass is smooth and is totally safe to drink from and the copper also makes using ice in your drinks an absolute delight. As if that's not enough; the cups are also easy to clean, and due to their design, they are also easily stacked, which gives them significant points in the storage department. Revolutionize your drinking games with the injection of some quality Moscow mule shot glasses. If you are also looking for the perfect gift for whiskey lovers, be sure to check out our awesome ideas that will help you choose.
Key Features:
Created by hand with high-quality copper
Copper enhances the flavor of the drinks put inside
Easy to stack, clean, and maintain
Easy to grip and shatter-proof
Specification:
Brand

Mosscoff

Weight

8 Ounces
JoyJolt Hue Colored Shot glass Set
We have another product from the stables of JoyJolt, who have already showcased their quality earlier on this list. This excellent set of shot glasses is a delight for the user, not only because of its durability but also because of its style. Each glass from the JoyJolt Hue Colored Shot glass Set is colored with a different hue giving each shot glass a little bit of personality and charisma. Like anything bearing the JoyJolt name, the glasses are incredibly sturdy and do not break easily. On top of this, the glasses are great for use either at home or in a more professional business setting.
Each glass holds two ounces of quality goodness, and it does a great job of elevating the drinking experience with its classy glasses. Contained in a gift box, this product represents a ready-made housewarming gift that you can present to someone you love and which has a quality that you can always rely on. It is dishwasher compatible and will pose no problems when you need to clean them up. Besides, the glass fits in your hand perfectly, and with no bumps on the rim, drinking from it is a pleasant experience and exercise. Our guide to the best highball glasses features more cool options like this, so check them out.
Key Features:
Each glass bursts with color and personality
Comes in a gift pack which makes it a ready-made gift
The strong base makes it difficult to break
Dishwasher compatible
Specification:
Brand

JoyJolt

Model

JG10211

Weight

1.7 Pounds
If you have a gun lover in your life, then the 12 Gauge Shot Glasses are the perfect gift to get them. This set of four glasses is excellently designed to look like 12 gauge shotgun shells, and they are an ideal addition to any home. No doubt, they make excellent ice-breakers and are a joy to look at and the body is colored in glorious red with a metalized base that only enhances the beauty of this cup.
Furthermore, the shot glass is made with polyethylene and is capable of holding an alcoholic beverage you can put inside. Each shot glass holds two ounces of liquid and can be used for reunions, parties, and events. There's also a philanthropic element to your purchase as part of the proceeds from the sale of these shot glasses goes to the wounded warrior projects. Therefore, buying these glasses are a way to support the troops. Besides, they make perfect gifts for fathers day, for veterans, and other gun enthusiasts.
Key Features:
Elegant design in the shape of a 12-gauge shotgun shell
Perfect gift for father's godfather's and other friends and family
Made with quality polyethylene with metalized base
Each glass contains two ounces of liquid.
Specification:
Brand

Old Southern Brass

Weight

5.4 Ounces
JoyJolt Carre Shot Glasses Square Heavy Base Shot Glass
The JoyJolt Carre Shot Glasses Square Heavy Base Shot Glass is an excellent showcase of quality design for a shot glass. These unique, hand-made glasses are pleasing on the eye and are sure to leave a lasting impression on anyone who gets to use it. Again, like every JoyJolt product, you are assured of a substantial base that can take a few bumps and scrapes. This makes them uniquely suited for rowdy crowds or places in which dropping a glass might be commonplace.
With further respect to the quality of these glasses, they come in beautiful packages that feature magnetic closures, and they make great gifts thanks to the lovely embossed boxes they are contained in. Each glass can hold two ounces of liquid, and these glasses are compatible with just about any drink you might want to have. In addition, the glasses also have the promise of quality made by JoyJolt, in which they promise to send replacement glasses if your package arrives broken or cracked. There's also a one-year satisfaction guarantee that is meant to set your mind at ease. You may also be interested in some of the best gifts for beer lovers, either for yourself or your loved ones, so check them out.
Key Features:
The strong base that makes it virtually impossible to break
One-year satisfaction guarantee from the manufacturer
Elegant design that makes an impression
Excellent for rowdy places, parties, and events
Specification:
Brand

JoyJolt

Model

JG10224

Weight

2 Pounds
Godinger Dublin Shot Glasses
The first thing you notice when you hold one of the Godinger Dublin Shot Glasses in your hand is the ornate design. Handcrafted with immense skill and with high-quality materials, such as 24 percent lead crystal, the glass glints in the light, giving it a sophisticated look that oozes class. This is a glass you want to be holding when you celebrate a job promotion or the conclusion of a large project; it's the glass you want to have in your hand when toasting to a successful season.
Typically used for vodka, the Godinger Dublin shot glasses can also be used for other spirits and drinks and works excellently regardless of what is put in them. It comes in a set of six, and this means there's enough to go around for friends or coworkers. On top of that, the glass is easy to wash; however, it requires a certain amount of care to ensure you keep getting the absolute best from this beauty.
Key Features:
Beautifully designed and made to stand out
An excellent companion for toasts and celebrations
Typically used for vodka, but compatible with other drinks
Arrives in a set of six glasses per package
Specification:
Brand

Godinger

Model

25653

Weight

1.54 Pounds
Milliard 6 Pack Premium Himalayan Salt Shot Glasses
Tequila is such a quality drink that drinking it in regular glasses is a bit too basic for the champ that you are. This is why the Milliard 6 Pack Premium Himalayan Salt Shot Glasses are quite popular. The design is impeccable, and the glasses are beautiful; the cups sparkle with pink glamor and drinking tequila from it elevates the flavor. These Himalayan salt shooters all contain complex salty flavors that are infused into your drink, giving it a flavor profile you won't find anywhere else. Additionally, these cups are handcrafted from single salt blocks, and with the fantastic color, the presentation is top-notch.
There's absolutely nothing to worry about as each glass is made with Himalayan salt that is FDA-approved and is of the highest quality to ensure that your experience is both positive and unforgettable. Maintaining the cups requires a little care, and it is advised that you wipe each cup with a bit of water after use. Ensure that the cloth used is clean, and if correctly applied, each container can last over 100 uses. With six cups in each pack, there is enough to go around, and the containers are sure to last for a long time. If you are also looking for perfect gifts for wine lovers, be sure to check out our helpful suggestions.
Key Features:
Made from high-grade Himalayan salt
Handcrafted from single salt blocks for greater rigidity
Each glass improves the flavor of any drink that is put inside
Product can last over 100 uses with proper care
Specification:
Brand

Milliard

Weight

3.95 Pounds
Periodic Tableware Shot Glasses
Show off your nerdy side with the excellent Periodic Tableware Shot Glasses and dazzle your friends with your quirkiness. As the name implies, the glasses are designed like lab beakers and come complete with markings and measurements on the side. They are a great companion for parties, raves, and soirees. Moreover, the glasses are also quite durable and are made from thick grade laboratory borosilicate glass, which fits into your hand with ease.
The package contains two flask-shaped glasses and two beaker-shaped glasses to give it a little bit of variety. Also, the unique design of the glasses makes them ideal products to present as gifts for nerds, friend or loved one. You can easily maintain this set of glasses by putting it in the dishwasher whenever it needs to be washed. You can also place it in the microwave if necessary. While perfect for alcoholic beverages, these glasses also do a great job with other substances. You can indulge your inner mixologist with these cups and come up with some epic concoctions that you can later use to impress friends and colleagues at your next party. You may also like some of these cool Moscow mule mugs from our list, so check them out.
Key Features:
Package contains two beakers and two flasks
Unique design that is sure to impress users
Easy to clean and maintain
Crafted from quality borosilicate glass
Specification:
Brand

Periodic Tableware

Model

SG02

Weight

10.2 Ounces
Measuring Cup Shot Glasses
Say you are on the path to limit the number of drinks you have, what better way to achieve this than with a measuring cup? This is why the Shot Glasses Measuring cup is such a useful cup to use for anyone. These sturdy glasses are manufactured with excellent materials that ensure that they don't break easily. Furthermore, the markings on the side are incredibly easy to read and make it easy to measure drinks out.
On top of that, the cups can also be used for different drinks, including coffee from your home coffee machine, soda, and so on. These are cups that are sure to be certified hits at parties and events. They are also easy to wash and are dishwasher compatible, making them even more accessible and attractive as the go-to glass for your get-together. The manufacturer also promises that if your package arrives and the glass is damaged or cracked in any way, you will receive a replacement with no problems.
Key Features:
Sturdy construction makes them almost impossible to break
Markers are clear to see making measurement easier
Useful for parties and events
Dishwasher safe and compatible
Specification:
Brand

Nansch

Model

8541917831

Weight

5.9 Ounces
Silipint Silicone (Tie-Dye Variety) 1.5 Oz Shot Glasses
There is something extra exciting and unique when drinking from unique-looking glasses, and it doesn't get more unique than the Silipint Silicone (Tie-Dye Variety) 1.5 Oz Shot Glasses. The glasses stand out due to their impeccable design and coloring. This makes them very popular and easy on the eye. Besides, the glasses are also sturdy and secure in your hand, making them easy to hold. What's more, the makeup of this drinkware is impressive, and it is made with BPA-free, FDA-approved materials that make it extremely safe.
The glasses were made with the environment in mind, and with their sturdy construction, breakages are rare and unlikely. Also, these cups are also very versatile as they can be used in various instances, including for parties, camping trips, tailgating, and so much more. Add the fact that the drinkware is easy to clean and wash and is dishwasher compatible, and you can see why they are so popular amongst drinking enthusiasts. The cup is also able to withstand being put in a microwave, meaning that you can also consume hot drinks from it. If you are also a cocktail lover, you will surely be interested in some of the best martini glasses from our list. Check them out.
Key Features:
Multi-colored nature makes it beautiful and easy on the eye
Useful in a variety of scenarios including camping trips and tailgating
Made with BPA-free, FDA-approved material
Dishwasher and microwave compatible
Specification:
Brand

Silipint

Model

8541925748

Weight

2.08 Ounces
Sign Up Now
GET THE VERY BEST OF GEARHUNGRY STRAIGHT TO YOUR INBOX