Best 80s Stuff on Amazon in 2021: Retro Kitsch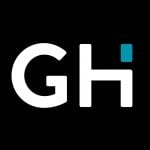 This product guide was written by GearHungry Staff
Last Updated
January 19, 2021
GearHungry Staff
GearHungry Staff posts are a compilation of work by various members of our editorial team. We update old articles regularly to provide you the most current information. You can learn more about our staff
here
.
GearHungry may earn a small commission from affiliate links in this article.
Learn more
Ask anyone who lived through the 1980s and they will tell you that it was one of the best decades ever. It was the era of sitcoms, shoulder pads, techno, glitz, and glam. It was also the decade when dance music pounded through clubs around the world and blinding fluorescents colors were the staple of most wardrobes. 80s style was defined by all of it.
The 80s were also when we started to see technology come into play in our everyday lives. Computers, cell phones, and portable tech became more common, and we're still seeing the advances to this day. Fortunately, with all that work came a whole lot of fun with popular games hitting the scene to keep the masses entertained.
We've searched high and low to find some of the best 80s-style throwback trinkets for a touch of nostalgia; check it out!
The Best 80s Style Stuff
Levi's Men's 505 Regular Fit Jeans




No matter which decade you look at in the last century, you're bound to find that jeans dominate when it comes to fashion. These Levi's Men's 505 Regular Fit Jeans feature the timeless classic fit that is so famous when it comes to the Levi's brand.
These denim jeans are made from 100% cotton with zipper closures. The straight leg fit is perfect for work but when paired with a button shirt, you're ready for drinks in the city. The comfort of these jeans is what makes them so popular, regardless of which decade you're in. There is a bit of extra room through the seat and thigh and the mid-rise sits at the waist for a stylish fit. These jeans are so stylish and durable, you will be wearing them for years and can definitely be added to the must-have list of popular 80s fashions.
Key Features:
100% Cotton
Men's Straight Leg Jeans
Zipper closure
Mid Rise Sits at Waist
Extra Room Through Seat and Thigh
Timeless Classic fit
Specification:
Brand

Levi's

Model

00505-4891

Weight

1 pounds
Luditek Sound Activated Party Lights with Remote Control

Have you ever stared at the mesmerizing sparkle of a disco ball? If you haven't had a chance to dance to this iconic item, you haven't really danced. This Luditek Sound Activated Party Lights disco style ball is easy to use. All you need to do is plug it in and, using the convenient remote control, choose from 3 sound-activated modes and 7 different lighting modes to turn a boring party into an electrically brilliant one. This disco style ball can light up an area between 15 and 30 square meters and the spectacular rotating ball will have you moving to your favorite playlist like a true disco king.
Whether you want to use this disco ball for parties, or just light up your living room or bedroom, this light show will bring back some awesome memories or help you create some new ones.
Key Features:
Easy to use, plug and play
Lightweight, small size
Lighting area up 15-30 square meters
3 sound-activated modes
Rotating speed control
Remote control convenience
Specification:
Brand

Luditek

Model

GT019

Weight

7 ounces
Levi's Men's 100% Cotton Multi-purpose Bandana Gift Sets

Unleash your inner rebel with a pack of Levi's men's 100% Cotton Multi-purpose Bandana Gift Sets. Bandanas were a huge hit in the 80s thanks to this little square of fabric gracing the head of rockstars right through this decade.
These Levi's bandanas come in packs of three in a range of retro colors and designs that will give you a stylish bad-boy persona. They are easy to care for and super practical. Tie them on your head as a full head cover or fold it and tie it around your forehead like a band member. You can also tie them around your wrist, legs, or anywhere to make your own personal statement. The material is lightweight and breathable so you can also use these awesome bandanas as a mask to prevent cold air or smog from getting up your nose. Buy a multipack and pass them around individually or get a whole pack for yourself and coordinate the colors with your outfit. These bandanas are the ultimate 80s accessories that are just as relevant today as they were all those decades ago.
Key Features:
100% Cotton
Variety packs in retro colors & designs
Authentic Levi's style
Multifunctional accessory
Durable, lightweight & breathable
Easy-care material
Specification:
Brand

Levi's

Model

41LV6237

Weight

3.53 ounces
Mattel Games Magic 8 Ball: Retro [Amazon Exclusive]

Retro 80s stuff like this Mattel Magic 8 Ball can be the life of your next party. Pass it around among your guests and ask silly questions. Give the ball a shake and let it answer those silly questions for hours of laughs.
This Magic 8-ball is fun for young and old and is the perfect funny gift for those indecisive friends.
Key Features:
Novelty fortune-telling ball
Quirky & amusing answers
Great for party entertainment
Easy to hold and shake
Hours of merriment for young & old
Specification:
Brand

Mattel Games

Model

DHW39

Weight

10.4 ounces
Hasbro Gaming Trivial Pursuit Netflix's Stranger Things Back to The 80s Edition



One of the most popular board games of the 80s was Trivial Pursuit. For a trip down the 80s memory lane, you must add this Hasbro Trivial Pursuit Netflix's Stranger Things Back to The 80s Edition board game to your collection.
This is a fantastic game for Stranger Things fans of all ages. The adults will love it for the memories and the teens to finally understand that the 80s were the best decade of them all. Test your knowledge of 1980s pop culture with over 1500 trivia questions covering six fun categories.
Key Features:
Adult and Teen Party Board Game
Test your knowledge of the 80s
1980s pop culture questions
6 fun categories
1500 Trivia questions
Retro looking gameboard
Specification:
Brand

Hasbro Gaming

Model

E5641

Weight

0.028 ounces
Ann Arbor T-shirt Co. 1980 Camp Crystal Lake Counselor

Some of the best horror movies of the 1980s were set in summer camping grounds, featuring the most genteel and tranquil locations. That is until someone unleashed a homicidal lunatic that ran around picking off as many campers as he could.
In a throwback to those classic 80s camping horror movies, the Ann Arbor T-shirt company features this 1980 Camp Crystal Lake Counselor t-shirt for die-hard fans of this iconic movie genre. This vintage grey t-shirt is branded with Camp Crystal lake from 1980 and is great for the wannabe camp counselor. It's made from high-quality cotton that is soft and comfy to wear. Put on this shirt and head to the woods … if you dare.
Key Features:
Vintage grey T-shirt
Made from high quality cotton
True to size fit
Unisex sizes for teens to adults
Retro horror movie humor
Fan Humor Joke T-Shirt
Specification:
Brand

Ann Arbor T-shirt Co.

Model

0-fba_crystallake-2010002008

Weight

4.16 ounces
Coostors Set of 6 Colorful Retro Vinyl Record Disk Coaster

Long before anyone knew what a playlist was, music was only available on the radio, cassettes, and vinyl records. Those enormous discs of plastic were treasured and protected to ensure the integrity of music was never compromised. These Coostors Set of 6 Colorful Retro Vinyl Record Disk Coasters look just like those old LP's but in coaster form to protect your furniture from drips coming from your drinks.
This set consists of six beautifully-boxed coasters is the perfect 80s gift for vinyl lovers. They will look stunning on your bar or on your coffee table adding a touch of 80s fun with a practical non-slip base to keep your drinks stable.
Key Features:
Music themed novelty coasters
Retro Vinyl Record Look
Non-Slip for stability
Suitable for cups, mugs, glasses & cans
Protects your furniture from beverage drips
Gift boxed set of 6
Specification:
Brand

Coostors

Model

CSVD6FG

Weight

3.52 ounces
Hasbro Gaming Rubik's 3X3 Cube, Puzzle Game




Very few toys could incite such a combination of fun and frustration as the iconic Hasbro Gaming Rubik's 3X3 Cube. This masterful piece toy often features in top 80s-era paraphernalia and even today, you're bound to find people who struggled with this quirky puzzle.
The cubic puzzle game could provide you with hours of entertainment or set the player off in fits of frustrated rage. The cube comes with all the colors neatly displayed but it only takes a few turns and you may never get all the colors back to their squares again. For those willing to take another try at solving the puzzle, this Rubik's cube comes with a puzzle solution guide and the improved mechanism makes the cube easier to turn. If you just want this cube as a reminder of your 80s days it also comes with a puzzle stand that you can put on a shelf, purely for show.
Key Features:
Classic puzzle-solving gameplay
Classic Rubik's Cube colors
Improved mechanism for easy turning
Includes cool puzzle stand
Puzzle solution guide
Suitable for ages 8 and up
Specification:
Brand

Hasbro Gaming

Model

A93120000

Weight

5.1 ounces
Casio Men's Classic Quartz Watch with Resin Strap
Watches are often seen as a coming of age gift and none more so than a Casio watch. 80s fashion accessories didn't get more gratifying than this Casio Men's Classic Quartz Watch with Resin Strap. The classic style of this vintage watch made it an ideal gift for a young man back in the 80s but it's equally fantastic today. The simple design is functional and practical for every day with a three-hand analog face that is easy to read.
This simple yet stylish watch comes neatly gift-boxed. As it's water-resistant to 50 meters with a durable resin strap, this is a watch you never need to take off—and you probably won't want to.
Key Features:
Classic Casio watch
3 Hand Analog Easy Reader
Quartz Movement
Water Resistant To 50m
Includes gift box
Specification:
Brand

Casio

Model

MW240-1BV

Weight

1.23 ounces
Paladone Pacman Ghost Light Table Lamp

Anyone who lived through the 80s would have played Pacman on a TV-style console or at the local game arcade. Running through the maze and dodging those pesky ghosts was a challenge even for experienced gamers. The Paladone Pacman Ghost Light Table Lamp is a light show trip through memory lane for lovers of the little pellet muncher.
This novelty lamp is shaped like a Pacman ghost and slowly phases through 9 different colors. You can also switch to party mode and let the color change happen to the beat of the music. Set this compare lamp on your desk or nightstand. It is an officially licensed Pac-Man product and powered by USB. Popular 80s stuff like this lamp is a great way to remember what it was like to be an 80s kid.
Key Features:
Iconic Pacman ghost character lamp
Slowly phases through 9 colors
Colors react to music
Compact size for table or nightstand
USB powered with cord included
Officially Licensed Pac-Man product
Specification:
Brand

Paladone

Model

PP2722PM

Weight

12.3 ounces
Buffalo Games Like Totally 80's – Pop Culture Trivia Game

You'll love this Buffalo Games Like Totally 80's – Pop Culture Trivia Game. It is a flashback to the best decade ever with a modern twist. Not only can you play this fun game and relive those glory days, but you can also listen to the complimentary game soundtrack on Spotify to really send you back in time.
This fun game has over 400 culture questions that include pictures, trivia, and other challenges that showcase 80s fashion, ultimate movies, music, and other trends. There are 200 cards with over 400 questions and a 30-second timer so you have to be quick to claim bragging rights on 80s trivia.
Key Features:
Flashback to the best decade of all time!
Play over 400 pop culture questions
Includes pictures, trivia & game challenges
Relive fashions, trends, movies, tv & tunes!
200 cards containing over 400 questions
30-second timer and instructions
Specification:
Brand

Buffalo Games

Model

212

Weight

1 pound
adidas Men's Grand Court Sneaker

If you owned a pair of Adidas shoes back in the 80s, you would have attracted admiring stares from the girls and envious ones from your buddies. These Adidas Men's Grand Court Sneakers feature the head-turning retro style that made these sneakers so iconic in the 80s but these are now made with better materials and using modern technology for a superior fit that looks amazing and fits nicely.
These gorgeous sneakers come in a variety of colors in suede or leather with the signature 3 stripes along the side. For your comfort, the midsole cushioning is soft and plush so every stop feels like you're walking on a cloud. This retro style has not and will not ever go out of style, so you'll always look stylish in these kicks.
Key Features:
Streamlined sneakers with classic style
Retro style redone with modern technology
Regular fit with lace closure
Suede upper & leather-like details
Signature 3-Stripes flash along sides
Plush midsole cushioning
Specification:
Brand

adidas

Model

F36393

Weight

1.61 pounds
Levi's Men's Sherpa Trucker Jacket

Denim definitely ruled in the 80s, especially among teenagers. It was all about the best jeans teamed with the best denim jacket and none is more timeless than this Levi's Men's Sherpa Trucker Jacket.
This trucker jacket is unbeatable in colder weather as it is lined with sherpa fleece for soft warmth, and quilted sleeves so you can brave the outdoors in total comfort. It features a relaxed fit that hits at the hip. Choose from a classic denim look in different shades or a trendy design. These jackets are stylish and warm for the rugged man that sets his own trends.
Key Features:
100% Cotton with button closure
Classic denim or trendy design
Warm sherpa fleece insulation
Soft quilted lining in sleeves
Relaxed Fit that Hits at hip
Machine Washable
Specification:
Brand

Levi's

Model

16365-0122

Weight

2.4 pounds
Tipsy Elves Neon Retro DARE Fanny Pack Waist Bags

It's hard to think back to stuff from the 80s without your mind going straight to the vilified fanny pack. It seemed you couldn't walk down the street without encountering this funky way to carry small personal items. Before you thumb your nose at the old fanny pack, think of the practicality and take a closer look at this Tipsy Elves Neon Retro DARE Fanny Pack Waist Bags with Adjustable Waist Straps.
This is a fun addition to any throwback outfit that is perfect for travel as well as being stylish and functional. It comes in a bright fluoro green color so prevalent during the best decade. Since fanny packs are making a comeback, you'll be at the head of this classic trend.
Key Features:
Perfect addition to any throwback outfit
Stylish and functional
Ideal for phone & key storage
Great for travel
Retro 80s fluoro color
Adjustable waist straps
Specification:
Brand

Tipsy Elves

Weight

6.4 ounces
TCK Retro 3 Stripe Tube Socks

Think short shorts and knee-high tube socks are the jam? Get yourself some of these TCK Retro 3 Stripe Tube Socks so you can rock the 80s sporty look. These tube socks are made from a blend of cotton and other materials that are super comfy to wear while you play your favorite sports. They have just enough stretch to keep them from falling down without constricting your claves and they are made to last.
Wear them for a retro costume party, on the court, or around the house. These socks are fun, stylish and so iconic for those that loved the 80s.
Key Features:
67% Cotton, 15% Acrylic, 13% Nylon, 5% Elastic
Retro 80's style over-the-calf (OTC) tube socks
Super comfort for most sports
Perfect amount of stretch
Built to last on or off the courts
Variety of color combinations
Specification:
Brand

TCK

Model

TCSPX-1-L

Weight

0.32 ounces
Types of 80's Style Stuff
It's hard to pinpoint one thing that was totally characteristic of the 80s because the entire decade was monumental in producing new trends. The best thing we can do is take a look at some of the best-known pieces in the main style categories.
Clothes - Clothing in the 80s was mainly about shabby chic with outlandishly vivid colors and glitzy accessories. However, some pieces survived this decade and are still popular today. Denim was huge in the 80s with jeans, shirts, and jackets prominently featured. Novelty and signature t-shirts were also very popular. Denim, trucker, and bomber jackets were a staple in the 80s and are still hugely popular now.
Footwear - Sneakers were huge in the 80s and the trend never disappeared. The only thing that changed was that the technology involved in manufacturing footwear got better with more focus on comfort and performance. High top shoes became a must-have but many still stuck to the classic style of slim low tops that are still popular several decades later.
Toys & Games - The 80s was the era of arcade games like Pac-Man, Space Invaders, and Donkey Kong. However, when it came to games you could play at home, you could find a collection of board games in every household. While these games may not be so popular anymore, the search for nostalgic toy-related memorabilia has risen. Trivia games were popular, as were puzzles and anything with lights and sounds.
Home Accessories - When it comes to home decor and accessories in the 80s it seems that everything was draped in something. Windows had curtains with a decorative drape feature and even the bedroom wasn't spared with a drape adorning the wall above the bed. Huge hi-fi and sound systems could be found in the living room and hanging baskets full of artificial plants graced homes in an attempt to look natural. Glass and clear plastics found form beyond function in glass top tables as well as phones and radios. Technology was becoming king.
Watches - 80s watches were predominantly large, and most people wanted a digital watch. Diehards stuck to analog watches in solid colors and resin bands. Brands that dominated the watch market in the 80s were Casio, Seiko, and Citizen with multicolored Swatch Watches hitting the scene in hundreds of colors and designs from around 1983 and onwards.
Sources:
20 Things All '80s Kids Remember - Bestlife Online
The 1980s - History.com
Children of the '80s Will Remember These Home Trends - Architectural Digest
Sign Up Now
GET THE VERY BEST OF GEARHUNGRY STRAIGHT TO YOUR INBOX