Best Under Armour Shoes for Men in 2022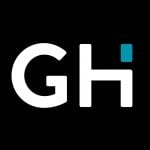 This product guide was written by GearHungry Staff
Last Updated
July 9, 2018
GearHungry Staff
GearHungry Staff posts are a compilation of work by various members of our editorial team. We update old articles regularly to provide you the most current information. You can learn more about our staff
here
.
GearHungry may earn a small commission from affiliate links in this article.
Learn more
One of the best brands on the planet for men's clothing and running wear has to be Under Armour. They've compiled the best research and scientific approach to aggressive and leisurely sportswear, but it's not just about what you're wearing on the track or the field. Plenty of men just love Under Armour for their new-age, excellent style that accommodates to numerous personal styles. As always, we've broken down everything you need to know about Under Armour shoes, including a detailed buying guide at the end of our selections.
We couldn't narrow it down any further: we decided on a top twenty, because there's just so much to love. Even when you take a look at the cons on some of these shoes, you'll think, "Really? That's it?" Yeah, it is it, because we're dealing with a seriously quality brand, here. Without further ado, let's delve into the best Under Armour shoes for men on the market, and slip you into something a little more stylish from here on out.
The Best Under Armour Shoe for Men
Micro G Assert 6 Running Shoe
Similar to the rest of the Assert lineup in quality, but oh so different in style. Melding their Micro G series with the Assert, you get one epic shoe that comes with all the features you need. First of all, we're head over heels that this budget-friendly shoe is built to last for years, anywhere from three to seven with proper care. Part of that is due to the improved traction along the bottom, offering superior shock absorption to any shoe you've used before.
The flip side of the coin is that it's a tight fit. The sizing chart is accurate, but the toe box is a bit narrow, so this isn't really a good fit for wide or flat feet. That toe box is reinforced, but on other models, they offer the same extended protection without sacrificing wiggle room. If you're a good fit, make use of the excellent traction and added shock absorption along the bottom, and hit the gym the minute you slip these bad boys on. For more workout shoes, check our guide to best weightlifting shoes.
Key Features:
Improved traction and greater shock absorption
Added lightweight and supportive foam to increase longevity and reduce fatigue
Specification:
Brand

Under Armour

Model

1266224

Weight

3 pounds
Durable beyond compare; three to seven years of use with proper maintenance
Slight toe crowding due to reinforced toe box
Assert 7 Under Armour Shoes for Men
An assertive name for an otherwise domineering shoe. The Assert 7 is designed to give you the best performance, and one of the best values that Under Armour offers. For a lot of these shoes on our list, it came down to very narrow criteria, but the value comes out on top. Due to the textile and synthetic construction of this shoe, you're able to keep your stance and stay in place, all without slipping and sliding in your insole.
The padding along the tongue isn't really that great, as it runs a bit too thin, but that's all made up for with the lightweight build and mesh upper. If there's one defining factor of this shoe, it's breathable above all else.The EVA sockliner is comfortable as can be, giving you the sense of slipping into a comfortable pillow, while still gripping and contouring to your feet just enough to remain stable and sturdy. The top Under Armour shoe all around. Be sure to also check out our list of the best men's walking shoes for more great items like this. 
Key Features:
Lightweight mesh upper keeps breathability on point
EVA sockliner is like slipping into a pillow
Specification:
Brand

Under Armour

Model

3020673

Weight

12 ounces
Textile and synthetic build gives you excellent traction, rain or shine
Thin padding along the tongue
HOVR Phantom NC Under Armour Shoes for Men
Taking the silver medal for the best Under Armour shoes: the HOVR Phantom NC. These puppies feel like you're walking on the surface of the moon, thanks to the UA HOVR technology. One look at the outsole of these shoes, and you can see the raised arch and height. They made these with laser precision technology and 3D molding, so when you slip your foot inside, it feels like the home your feet have always been craving.
All this fancy tech does come at a higher initial cost. Our main issue with this shoe is the massive price gap depending on what size you pick. While it's costly, we do firmly stand by "You get what you pay for." For this, that means a microthread upper that staves-off moisture, and keeps your feet cool and dry Whether it's a lap around the track or a long walk on a hot day, the last thing you should be worried about is sweat-soaked shoes.
Key Features:
Gives the feeling of "zero gravity" beneath your feet
Microthread upper component dries quickly and remains breathable
Specification:
Brand

Under Armour

Model

3020972

Weight

10.9 ounces
Crafted with laser precision and 3D molding; when you slip into these, it just feels right
High associated cost and price range dependent on sizing
Micro G Pursuit Running Under Armour Shoes for Men
The minimalist Under Armour shoe for the man who wants all the benefits, and no frills. They put this beauty in a dozen different styles, burt our favorite has to be basic black and gray, giving you a uniform approach that you can apply to anything you wear. First off, these are insanely breathable, making them an excellent running shoe, as the title would suggest. Because you're going to be putting high wear on them, we'll let you know now: there's no break-in period, they're just going to have that mild squeak.
While that's a bit troublesome for a few gents, popping in some earbuds when you run is common, so you won't even be able to hear it. After a few days of use, that sound will just fade into the background. You get Micro G Pursuit at a fantastic price, no matter where you rank on the sizing chart. The synthetic sole and foam cushioning around your ankles cut down on chafing and fatigue, so you can get back to running, and focus on numero uno.
Key Features:
Synthetic sole construction
Foam padding around your ankle gives less fatigue from strenuous activities
Specification:
Brand

Under Armour

Weight

10.1 ounces
Fantastic cost thanks to the linear design; good value no matter what size
No break-in period; these always have a slight squeak to them
We're moving right along here, and our first editor's choice is hands-down the Kilchis sneaker. These were designed with style in mind, while keeping true to the Under Armour nature of being breathable and sweat-resistant in mind. We're big fans of the bungee lacing system, allowing you to slip into and out of these in a snap. Along the bottom, you'll notice yellow grips: they don't really do what we expected them to.
They fade in a short amount of time, wearing down and losing a bit of traction along the bottom. We don't recommend these as runners, but as your normal shoe, these bring serious style and eliminate that whole stinky feet thing if you kick them off in someone else's home. When you hear all these benefits, dollar signs flash in your head, but Under Armour kept these very cost-friendly, no matter where you are on the sizing chart.
Key Features:
Cost-friendly price regardless of sizing
Breathable construction + synthetic sole for sweat reduction
Specification:
Brand

Under Armour

Weight

1.5 pounds
Convenient, time-saving bungee lacing system for quick on/off
Yellow grips along the bottom wear down quickly; not the best for running
They kept it inexpensive, and kept it stylish as possible while still giving you ultimate comfort. Under Armour's Toccoa shoe features a die-cut EVA sockliner, giving you mass cushioning and comfort the moment you slip into these shoes. We do have to address the elephant in the room: there's a chemical smell that's pretty narcotizing, and it takes a couple weeks to fade. It's either the dye, or the coating to make it resistant to sweat.
While that's going to be a bit unpleasant right out of the box, the ripstop textile and leather hybrid construction of the upper section gives you something to glare at, while still providing the breathability that Under Armour has been known for. Excellent grips, traction and comfort all mesh together under a fair price tag: what are you waiting for? Love these shoes? Check out our review of the best Vans shoes for more great products like this. 
Key Features:
Die-cut EVA sockliner
Ripstop textile and leather upper; breathable, and looks excellent
Specification:
Brand

Under Armour

Weight

10.1 ounces
Textured bottom gives you ultimate traction and control
Chemical smell from associated dyes
The sky's the limit with Under Armour's Limitless line of shoes. These classic beauties are breathable beyond belief, and offer a snug lacing system that keeps them properly in place. When they contour to your foot like this, it makes full use of the traction along the bottom, as well as the grip from the insole that just can't be beat. As a cautionary tale, while these are actually true to the sizes listed online, you're going to have a very snug fit that keeps close to your foot.
These come predominantly made of leather, with a comfortable mesh upper that keeps your feet from sweating. From a frontward view, you get an asymmetrical dark gray section to the outsole, and when paired together, it looks absolutely dapper as hell. Last but not least, there's a TPU cover that reduces standard wear-and-tear, and further damage along the toe box. Altogether, this is like having true armor for your feet.
Key Features:
TPU covering reduces damage along the toe box
Mesh upper for breathability
Specification:
Brand

Under Armour

Model

Under Armour Men's Limitless TR 3.0-M

Weight

10.6 ounces
Absolutely excellent traction from the rubber sole, and along the bottom
While the sizing is right, it's a tight fit due to the design of the shoe
Our second editor's pick comes in the HOVR line-up. Our favorite runner's shoe hit the nail on the head when it comes to preventing fatigue, and cutting down on joint pain and soreness when you're coming to the end of your stretch. We know that Under Armour focuses primarily on fitness-related aspects of their shoes, but this was just something else entirely. You'll see it on the price tag, but if you're serious about getting a high quality Under Armour running shoe, you've found just the ticket.
That being said, you're going to run into an issue with the insole. While the zero gravity feeling and microthread upper prevents sweat retention to the best of its ability, the insole will definitely feel the stress of your runs, and it's going to show. In about 2-3 months, it's going to fade to a low quality, and while it's removable and simple to replace, given the initial cost, it's still a bit of a bummer. Be sure to combine this with great running socks from our list.
Key Features:
Zero gravity step technology
Ventilated microthread upper and midfoot panel
Specification:
Brand

Under Armour

Model

3020978-108-13.0

Weight

2.18 pounds
Provides zero knee pain after a run; fitted for a 10K with no soreness on your joints after
Insole is removable, but fades very quickly (2-3 months of use) and will need to be replaced
We've already covered a lot of excellent Under Armour shoes, but there's a lot more to our remaining ranking list members. The Commit is quick and simple, getting straight to the point: you want to move faster and more ergonomically, so you need a shoe that's going to help you every single step of the way. Thanks to the breathable mesh upper, as well as the construction of the entire shoe and toe box, you'll be able to stay as cool as can be, even after a long run.
These are fitted to last you for over five years if you care for them properly, and that's with frequent use: run a 5K, hit the park with the dog, or whatever you choose. With all those epic traits in the bag, it's time to discuss the skeleton in the closet: we can agree that the price is worth it, but these shoes have such a wide price gap depending on which size you select. When you add features like the 4D foam sockliner, you expect the price to spike. You get what you pay for, and if you view this as an investment like we do, you'll fall head over heels for the Commit.
Key Features:
Die-cut 4D foam sockliner
Lightweight w/ breathable mesh upper
Specification:
Brand

Under Armour

Model

1285704

Weight

12 ounces
With proper care, rated to withstand 5-7 years of use
High price range based on size (1.0 – 2.5x)
Under Armour really put their best foot forward with Speedform Intake 2: it's ergonomic, it's sexy, it's everything you want to see, but it has one fatal flaw. The lifespan on these, if you're using them every day (and why wouldn't you be?), is only about nine to fifteen months. That's a crying shame, considering these come with one of the best features of any sneaker we've ever tried: speedform technology. It contours to your feet from every angle, so these truly become your shoes.
Thankfully, they're not sitting on the top of the Under Armour price range, giving more merit to the rest of the shoe. Thanks to the external heel counter, this is one of the most sturdy and stable shoes we've had the pleasure of testing. You take a stance, and you don't go down. Period. The extra foam cushioning provides extended durability, and we'd hate to see how fast you run through these if it didn't have it. Altogether, a good shoe, but it's not a five-year pair, like the Commit.
Key Features:
Charged cushioning w/ compressed foam for durability
Maximum support thanks to the external heel counter
Specification:
Brand

Under Armour

Model

3000288

Weight

12 ounces
Speedform contours to your foot, from every single angle
Unexpected short lifespan for a pair of UA shoes (9 – 15 months/average)
This was a weird one, because while they're dapper as all holy hell, they also lack a few needs to make it a very viable running shoe. As always, when we dip into the second tier of our buying guides, there's going to be a touch bit more to watch out for. UA Yard Trainer are marketed with high shock absorption, but they don't really deliver on that. Oddly enough, they're still excellent for athletic use, whether it be running or training in the gym, but specific activities, like jumping rope or light parkour training, don't work well with this shoe.
With all that said, the remaining quality is anything but lacking. Thanks to the quick lace-up closure, these are going to fit like a dream, and not take up too much of your time to get them on at the start of the day. The non-marking rubber outsole and mesh upper, which provided extended length breathability and keeps you cool, are the primary redeeming quality that makes these shoes functional, and as you can tell, the flair is definitely on-point (no matter which of the seven styles you choose from).
Key Features:
Non-marking rubber outsole
Mesh upper for breathability and comfort
Specification:
Brand

Under Armour

Weight

12 ounces
Adjustable lace-up closure gives you a perfect fit, and quick application
Shock absorption capabilities are advertised, but severely lacking
They spared no expenses when it came to designing Threadborne Slingflex. First of all, there's well over two dozen different styles to choose from, giving you total mastery over how you're perceived in your new kicks. On top of that, it contains Dyneema, which is one of, if not the world's strongest fiber-based material. Basically, they're going to last you for ages. On average, users report about five years or more with these.
Soft padding along the interior of the heel provides extra absorption against shock and general wear-and-tear, while the breathable build helps keep you cool when you need it most. As with many UA shoes, they have a really wide price gap here, from 1.0x to 4.0x the initial cost, which can get seriously painful for your wallet. It depends on size and style, so if you choose wisely, you'll be rockin' a new pair of kicks, and have enough left in your wallet to show them off. Make sure to also check our best New Balance shoes for more great running shoes.
Key Features:
Soft padding along the internal heel section
Breathable while compressing and contouring enough to be viable for running
Specification:
Brand

Under Armour

Model

1285676

Weight

4 pounds
Contains Dyneema, the world's strongest fiber, for extended durability and a long lifespan
The little brother of the Slingflex, Fortis packs some of the same heat, without being too focused on style. While these look excellent, you get a handful of styles to choose from, mitigating the price. While there's less options, there's still that enormously wide cost range, but since we didn't want to rehash that same issue in a neighboring product, we brought something else to light. Fortis has a relatively short lifespan. According to the reviews, there's an average of two years before these give out on you, and that's with consistent maintenance.
It isn't all bad: these are one of the most breathable and lightweight shoes on this list, and while the thinner materials may contribute to that life expectancy, it's going to feel like feathers beneath your feet, making them superb for getting in a good running session. Thanks to the outsole and bottom grip, you get excellent stability, and superior traction for every activity on your to-do list.
Key Features:
Outsole and grip provides excellent traction and stability
Breathable mesh upper keeps your socks dry
Specification:
Brand

Under Armour

Model

Under Armour Men's Threadborne Fortis-M

Weight

2.09 pounds
One of the most breathable and lightweight shoes on this list
Short lifespan of about one to two years, dependent on care and maintenance
Some say the Assert 6 outdoes its sister product, the Assert 7. While we loved putting these two shoes against one another, (or toe to toe, if you like puns), they're both viable options. First of all, Under Armour made these ultra reliable and affordable, with a practically non-existent price range, so what you see is what you get. It makes it a very budget-friendly pick, and when you get into performance, it's nothing short of satisfying.
These are equipped to last for five years, if you treat them properly. The synthetic sole and excellent traction on the concrete make these perfect for lengthy runs and parkour, but it comes with an unexpected error. Out of most UA products, they're good at keeping the sizing accurate, but with these, they always appear to require a size-up. Take it from one of us, who couldn't actually slip the pair on, and had to ask someone else to help us test it. Love Under Armour brand? Check out our review of the best Under Armour backpacks for our top picks. 
Key Features:
Durable and comfortable leather gives this shoe a very long lifespan
Synthetic sole and foot-to-concrete traction you can't beat
Specification:
Brand

Under Armour

Weight

10.1 ounces
One of the most affordable and durable UA shoes on the market
One of the few slips in the cracks: order a size up, or you'll be disappointed
There's something to be said for attention to detail, especially when you're entrusting that focus to quite literally carry you from point A, to point B. UA's Charged Ultimate 2.0 nearly met all expectations. While it's a stylish and form-fitting shoe, we're not going to recommend it for running. The quick and easy lacing system makes them simple to slip on, but the internal area of the heel is a weak spot, set to wear down and fade with athletic use.
The TPU toe box is durable enough to handle everything on the front-end, while your Achilles heel is mostly protected by the external support system. While it's an excellent shoe and it'll last you, you'll get that familiar wear-and-tear divot in the interior heel area, which isn't the same signal of quality we've come to know. If you care for these and use them for casual wear, you're good to go, but a running shoe these are not.
Key Features:
TPU toe box gives you excellent coverage against all variables in your path
External heel support for stability in motion
Specification:
Brand

Under Armour

Model

1285648

Weight

2.09 pounds
Simple lacing system for quick and easy access
Internal heel is a weak spot
With such a cryptic name, we were hoping it would be "thrilling" to wear them: we weren't disappointed. Before we discuss the shoe itself, we were once again disappointed at the wide pricing range, making it difficult to lock-down a pair you want, while still feeling good about your purchase. If you're a gent like us who prefers quality 100% of the time, these are going to be excellent for you. To start, if you care for Thrill 3, they're going to last you for at least three years.
That's all thanks to the EVA sockliner, giving you comfortable stability, while the mesh upper keeps your feet breathing and sweat-free. Sweat corrosion is the number one killer of sneakers, which is why we loved the exposed ankle area to keep mobility open, and a flow of air going in and out. The quick lacing system is an added  bonus, making it easier than ever to slip in, and head out the door. Be sure to also check out our list of the best soccer cleats for more great items like this.
Key Features:
EVA sockliner for additional support and comfort
Mesh upper for breathability, with decent ankle gap for movement
Specification:
Brand

Under Armour

Model

1295736

Weight

12 ounces
Durable lifespan; fitted to last three to five years
Speedform Gemini 3 Graphic Running Shoe
We're coming to a close shortly, but there's still a few pairs in wait for you. The Speedform Gemini 3 offers some serious durability, and at the sticker price, they absolutely should. With proper care, these can last you for five years or more, thanks to the lightweight upper build that contours to your feet, and bends with your activities. That all comes with a bit of confusion, because the other side of the double-edged sword is the outsole weight.
We're all for a shoe that actually feels like it's there, but this adds some drag to your steps. With all that going on, you get a durable midfoot panel that looks excellent, and a mesh upper that works with the tongue to keep sweat at bay, while offering immense support. This shoe contradicts itself, so for runners, dial back the list for a more runner-friendly shoe. If you're hitting the gym with these, you'll be right at home.
Key Features:
Threadborne midfoot panel for added support (style points)
Mesh upper and tongue cradle your feet, and let them breathe
Specification:
Brand

Under Armour

Model

1298535

Weight

1.75 pounds
Extremely flexible build, contouring to whatever your primary sport or activity is
Heavy outsole; while it's durable, it drags you a bit
We were beyond ecstatic with the flagship design of the Bandit 3 Ombre edition. Seriously, if it's not love at first sight, then we don't know what is. You get eight unique designs to choose from, each specific to UA, offering a major stylistic point to your wardrobe. While these are sexy shoes, they're not only beautiful to look at, but gloriously comfortable to wear. Just about every inch of this shoe is something to flip for.
That being said, the tongue is a bit too short, or perhaps molded the wrong way. Whatever the issue is, you'll feel yourself needing to adjust it a few times per wear, which can be a bit of a pain. You're also looking at a fine pair of running shoes, thanks to the speedform technology build, all at a price range that we can all agree on.
Key Features:
Eight unique designs to choose from; the most stylish UA shoes yet
Speedform construction makes these more than eye candy; they're built to last
Specification:
Brand

Under Armour

Model

3020119

Weight

8.5 ounces
Excellent pricing for a durable, quality set of kicks
Tongue can sometimes be restraining; requires infrequent adjustments while wearing
Parting is such sweet sorrow, but we'll leave you with one more epic shoe to pore over- Threadborne Slingwrap. This isn't a shoe you'll have for ages, as it has a shorter lifespan than most, but you'll look fantastic throughout its run. Thanks to the textile, synthetic construction, you get excellent breathability, even with the added compression feature. Compression is proven to increase your blood flow, optimize your performance, and extend your standard endurance.
A charged cushioning sockliner adds in comfort and support, while the remainder of the shoe contours to your shape for excellent movement. If you're still not certain what Under Armour shoe is best for you, take a look at our guide below, and double back to this list when you've had your fill of research and answered questions. Don't worry; all twenty kick-ass kicks will be waiting for you.
Key Features:
Charged cushioning sockliner for support
Compression fit to maximize blood flow and improve your performance
Specification:
Brand

Under Armour

Model

Under Armour Men's Speedform Slingwrap

Weight

8.8 ounces
Textile, synthetic build provides breathability
Short lifespan of one year at best
Under Armour Shoe Buying Guide
How We Chose Our Selection of Under Armour Shoes
We started with a brand we love, and had to dial it back a few: what did we want to accomplish? How far down the rabbit hole did we want to go? Love for the brand and bias aside, we took to the following criteria to make the magic happen:
Warranty information (third-party sellers and Under Armour)
Insole thickness
Outsole durability
Overall durability
Materials used
Customer reviews
Available sizes
Lacing system
Available styles
Firsthand accounts and personal review
We want to give you as close of an experience as possible, which is why we go through our top picks one by one, and ensure they're what we want to share with you. We loved some of these pairs so much, that I had to budge with the editor to get two editor's picks on this list, so watch out for those if you haven't already seen our top twenty Under Armour shoes.
Features To Look For In Under Armour Shoes
Size - Under Armour is great when it comes to accuracy on sizing. They hate the idea of you being disappointed with your sneakers, especially when there's nothing wrong with them except the size. They put serious precaution into play to mitigate the average number of men who get the wrong size, or the size doesn't match what they currently fit into.
Design - This is all about how the shoe actually looks, how it fits, and how it's been constructed. A lot is riding on this one aspect, so if it doesn't look comfortable or look well-built, it's time to pass on to the next one.
Color - Your style and design come into play, but if they're not available in your main color, you've got to make some tough choices. Every guy has that one color that either compliment his skin tone or his eyes, and that color is best used in accessories like shoes and belts. Keep in mind, that vibrant colors tend to fade after a few months.
Comfort - This is absolutely key. Nobody wants to be uncomfortable, even if it's to hold together a good look. You don't have to sacrifice one for the other. Under Armour sneakers usually have excellent comfort, unless otherwise noted.
Cushioning - This goes for the cuff, as well as the cushioning between your foot and the pavement. You want protection, but you also want comfort, and the promise that you're not going to have major skin irritation just because you wore a pair of shoes.
Insole - Comfort, suave steps, and a grip to hold in all your swagger: that's what your insoles are supposed to do. Many men switch out their insoles, no matter what shoes they're getting. Most of these Under Armour pairs on our list have great insoles, but it's all about preference and pronation.
Outsole - The outsole has to weather the worst of the worst, but it also has to remain cleanable and keep its shape through thick and thin. The outsole size usually gives you a pretty clear indication to its arch support and shock suppression.
Arch support - This is something that comes and goes. Some shoes (any brand) will focus on style, and some focus on the actual function of the arch support and comfort of the tongue, etcetera. They say if you look good, you'll feel good, but that's not necessarily true if you're secretly in pain on the inside of these sweet kicks.
Breathability - Under Armour was initially designed with athletics in mind, but since they're built for all walks of life to enjoy, it doesn't matter if you're just commuting on the bus to work, or you're out for a jog: your shoes need to breathe. Cut down on fungus, and sweat, and keep your socks nice and dry with breathable sneakers. Fortunately, Under Armour is known for just that.
Material - Under Armour uses a lot of microfiber and synthetic fabrics, which help cut down on sweat retention, but this also makes them difficult to clean when the time comes. If you're going to sit down to wash these puppies, it's going to take a while. These low-maintenance materials are excellent, and definitely worth the once-monthly cleaning session.
Durability - Under Armour has you covered on the durability scale, but just because there's a brand name covering a product doesn't mean you shouldn't investigate it for yourself before committing to the purchase. Durability, especially in today's pollutant-filled society, is absolutely critical.
Under Armour: About the Brand
There's a lot to cover, but we don't want to bore you: they have an interesting history, especially if you're into startups and big business. Under Armour is ironically (due to their spelling), an American brand name. They've been around since the '90s, gathering steam and careful momentum. They began in Baltimore, Maryland, while opening up other headquarters in various areas around the globe, including London, Munich, and Hong Kong, among others.
Kevin Plank is the genius behind this earth-shattering brand, and now, he's able to look back on their 1996 profits of a whopping $17,000 and scoff. The love of this clothing brand came from Plank's disgust with having to switch out of sweat-soaked clothes during his time as the fullback for the University of Maryland. After using his compression gear, he realized that the synthetic fabric stayed dry, which brought him into the mindset to go above and beyond.
Under Armour is still designed around activewear, and while these shoes on our list don't necessarily mean you need to be running around, they are designed, like most of their products, to keep you cool and dry. Thanks to their moisture-retardant technology, Under Armour has become one of the most trusted brands for outdoor enthusiasts, stylistic men and women, and even the NFL.
In 1999, Under Armour broke into the movie industry, providing clothing to Warner Brothers films, but it wasn't until 2005 that Plank started putting himself on the payroll. Kevin Plank is the embodiment of the American entrepreneur mindset, making his vision become a reality right before his very eyes. Businessmen can relate to this feeling, and it's one reason that Under Armour continues to provide high-quality gear, much like the shoes on this list. They never forgot where they came from, right from day one in the basement.
Under Armour Shoes FAQ
Q: Why choose Under Armour shoes?
A: On average, Under Armour shoes are far closer to the actual sizing listed online. A big issue with their competitors, such as Nike or Adidas, is that they're primarily outsourced to other countries where they don't have as strict of a size quality check. Under Armour was founded in America, and even though they began by also putting HQ offices in other countries, they kept true to knowing that American shoppers are sick and tired of having to be so cautious when shopping online. They've done an excellent job at keeping quality control on accurate sizing.
While getting the right size is all well and good, it's not just about making sure it fits: it's about being comfortable and durable. Under Armour makes some of the most simplistic, yet high-quality construction shoes on the market, allowing you to either hop into your running gear, or just kick back on the couch on a Sunday afternoon. The choice is yours, but no matter what you're up to, you'll have Under Armour's protection and long-lasting build to keep you company. They're built better, last longer, and help prevent sweat retention: what more could you ask for?
Q: Are Under Armour shoes made for athletes only?
A: While Under Armour is usually associated with athletic activities, there are specific Under Armour running shoes that are specifically made to be used for athletic purposes, though we'd be willing to argue that to some extent, every pair of Under Armour sneakers can be used on the track or out on the field. There's a diverse way that they craft their killer trainers, one that you don't see in other brands, which is why we've made an entire guide dedicated to their quality.
They found a way to perfectly blend new-age, nearly digital style, with some of the most breathable and comfortable shoe constructions on the planet. They didn't just rise overnight; Under Armour slays the competition, more often than not, the "other guys" don't even stand a chance. These sneakers are all versatile, though you will get slightly better performance out of Under Armour running shoes that are particularly designed for runners and joggers.
Q: How to wash Under Armour shoes?
A: Most Under Armour trainers are made with patented synthetic fabrics and other lightweight, non-sweat retaining materials. It actually makes this a lot more difficult of a job than you might think, but also gives you a lot less to do when you start the cleaning process. Here are a couple of ways we like to clean our Under Armour sneakers.
Shoe Cleaning Tactic #1
Firstly, there's the vinegar and baking soda solution. This is completely organic, and probably the cheapest cleaning solution you'll ever buy. You mix it yourself, and this is applicable to just about anything and everything in your home, or your personal items. We even use it to clean out messenger bags and briefcases.
Mix ⅓ baking soda and ⅔ white distilled vinegar, and whip it up into a paste. Apply this to areas in your shoes where you notice any stickiness from sweat build-up over time, or where something splattered on the outside of your shoe.
Before you freak out, it's going to leave a white, filmy-looking residue. That's okay, because it comes off easily, and once it's all gone, you know you've lifted all the cleaner, which lifted all the dirt/issue. Apply the paste to the necessary area, leave it for 60 seconds, get it off, and use a warm, wet rag to scrub the remaining areas. This is light on your shoes, removes odours, and doesn't add wear-and-tear.
Shoe Cleaning Tactic #2
This takes a more detailed approach and will take longer depending on your specific Under Armour shoe model. Take gentle nylon or plastic bristle brush, and begin moving excess dirt away from the outsole of the shoe. Get someplace comfortable, like at the kitchen table with a lining down, and just go to town. Make sure there's plenty of lighting because you're going to find way more than you thought.
Next, get some Dawn or Ajax dishwashing detergent, and mix it into a small cup of warm water. Just a few drops will do, enough to get a foamy mixture. Use the end of a cloth cleaning rag, dip it into the mixture, and apply gentle circles to the areas of your shoe that you're trying to clean. It's not going to tear into the fabric or warp anything (so long as you don't use hot water), and it'll lift stubborn, stuck-on dirt that's been left behind.
Lastly, let these air dry in a cool, ventilated, and well-lit place. Germs breed faster in cold, damp areas with little to no air circulation. The last thing you want to do is turn your shoes into a breeding ground for bacteria and odours. Let them air dry for as long as you need until there's no wet spot or moisture detected at all. It doesn't hurt to stuff your shoe with a paper towel and pull it out, just to check for additional moisture.
Shoe Cleaning Tactic #3
The least beneficial for your shoe's longevity, but the most convenient: is the good old washing machine. Now, before you toss these into your turbine machine, just know that any shoe, whether it's low quality or an excellent build, cannot withstand the might of the washing machine turbine. If you're rocking an HE appliance with no turbine in the middle, you're good to go.
You want to run these without anything else in the load. You don't want to transfer dirt or odours to clothing or have that clothing get in the way of your shoes getting the clean that they need. After you run these through the machine, toss them right in the dryer, and keep them on a low setting so you don't shrink the synthetic fabrics. You should be good to go when it comes out.
Q: How long do Under Armour shoes last?
A: Under Armour is synonymous with high quality. While those $19.00 beaters from the department store might get you through the summer, these are designed to last for years at a time. We believe in the simple motto, "You get what you pay for," minus a couple of unique low-cost, high-quality items that slip through every now and again.
With Under Armour, you're paying for a second-tier style that comes with all the fortitude and excellence that you need. Yes, these products last, but for how long is up to you. These synthetic fabrics are able to take the brunt of whatever you have to throw their way, and if you don't maintain your shoes, you'll still get between two and three years out of them. However, we have a fellow gear head who's been rockin' a pair of UA kicks since 2011, and they're still going strong.
Sign Up Now
GET THE VERY BEST OF GEARHUNGRY STRAIGHT TO YOUR INBOX