Last updated:
29 Jun 2020
17 Best Under Armour Backpacks (Review) in 2021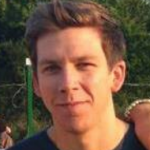 This product guide was written by Jordan Carter
There are a lot of companies out there vying for your backpack bucks and many of them make good products. Under Armour however, have risen above the competition as a result of their creative approach to design. Under Armour backpacks emphasize structure and the way the bag interacts with the body over sheer volume. UA knows that the best backpack is the one that feels like an extension of your body, rather than an anchor tugging at your shoulders and putting strain on your back. With that in mind we present the 17 best Under Armour backpacks on the market today.
The Best Under Armour Backpack
Under Armour Backpack Buyer's Guide
How We Chose Our Selection of Under Armour Backpacks:
Reviews - We don't put much stock in other reviews as we're fond of drawing our own conclusions. That said we'll sift through what customers are saying to see if there is a consensus about this or that bag and if there is we'll give it due consideration.
Price - There are no cheap Under Armour backpacks, nor are any of them outrageously expensive. Still, we're looking for value so if we think 2 bags are pretty much equal when it comes to features, size etc and one is less expensive than the other we'll choose the less expensive one in most (not all) cases simply because it represents a better value.
Features To Look For In Under Armour Backpacks
Material - Because we're talking about a single brand here there aren't going to be a lot of different materials in play. And because we're talking Under Armour it's a pretty safe bet those materials are going to range from good to excellent, with the possibility of the low-quality outlier here and there. That said the majority of Under Armour backpacks are made from either 100% polyester or 100% nylon. Cordura (usually nylon, but often nylon blended with cotton or other natural fibers) is used in several of their backpacks while in a few others the company use a nylon/polyester blend.
Size - The majority of Under Armour backpacks are 18 inches tall with a few slightly taller or shorter. Where size differences really come into play is not in the height so much as the volume of the bag as expressed by its circumference and augmented by various exterior pockets either on the back, the back and sides or even the back, sides and top. Generally the more the bag is aimed at an adult audience the more pockets. When looking for a UA bag keep in mind how you plan to use it and what you will typically be carrying in it.
Weight - Under Armour backpacks are for the most part extremely lightweight, which is one of their distinguishing features. The majority are under 1.5 pounds with only a few of the larger, multi-pocket backpacks tipping the scale at 2 pounds or a bit more. The lightweight nature of the UA backpack means weight is not really a prime concern.
Durability - As all UA bags are made from nylon, polyester, cordura or a blend of those fabrics and all feature high quality stitching they are all quite durable. That's not to say there isn't variation. There is. For instance there's no question the Guardian is a more formidable bag than the Undeniable Sackpack. While both will stand the test of time the Guardian is constructed to withstand the more considerable weights and stresses a university student or working professional will make on their bag.
Design - Under Armour backpacks display an immense variety of designs ranging from the sleek and edgy Hustle 3.0 to the business like Guardian to the more utilitarian UA Huey Backpack to the looser, more freeform design of the Storm Hustle II. No matter which bag you choose however you'll benefit from UA's total commitment to efficient use of space, comfort and impeccable balance.
Straps - People tend to nitpick just about everything and that's fine. Constructive criticism drives improvement. One aspect of the Under Armour sports bag you almost never hear people complain about however, are the straps. That's because the company has gone to great lengths to make sure the straps on their bags are always well padded and designed for human, not mannequins. Another thing that sets UA straps apart from other backpacks is that most of them taper as they dive from the shoulder toward the hip. This eliminates a major source of irritation and a major complaint people have with most bags: that their arms are constantly rubbing against the lower portion of the shoulder straps.
Color - UA backpacks run the color gamut from a deep charcoal grey monochrome to the vibrant primary colors and prismatic patterning of the boys Scrimmage Backpack and everything in between. The coloring of their backpacks however is always tastefully done and exhibits considerable thought.
Waterproofness - Under Armour employs what they call their Storm technology. This is a treatment they apply to most all of their backpacks that provides them with a high degree of water resistance. While not truly waterproof in the sense that you could go swimming with one on your back they will more than stand up to your average rain or snow event. Some models also include a genuinely waterproof pocket to store things like your smartphone.
Compartments - Virtually all UA backpacks (not the sackpacks) have a large main compartment with a padded, lined laptop sleeve. Beyond that the number of compartments depends on the model. Most main compartments can be entered from the back or top while the main compartment of the flip top packs are only accessible from above.
Types of UA Backpack
Regular backpack - Everyone will recognize the profile of the standard UA backpack. It's the same one men and women, girls and boys have been wearing for decades. The difference with UA is in the attention to tailoring. UA backpacks have distinctive lines that are the result of the care and consideration they give to making sure whatever you are carrying in your pack rests easy on your back. Most UA backpacks taper at the top and bottom with a few exceptions, notably the Cordura Regiment Backpack which has boxy profile of the more traditional ruckpack.
Sackpack - The sackpack is a modified stuff sack with thin shoulder straps that is intended mostly to hold lightweight items like gym clothes. There is a draw string at the top of the sports bag and this type of backpack typically rides lower on the back than a standard backpack.
About The Brand
Under Armour was started in 1996 in the basement of Kevin Plank's grandmother's house. That year he had a total of $17,000 in sales. The next year he moved into an office in Baltimore, received his first large team orders and the rest, as they say, is history. The company today is one of the most recognizable sporting apparel brands on the planet with hundreds of millions of dollars' worth of contracts to supply gear to UCLA athletics, Major League Baseball and more. They are also one of the leading brand name makers of backpacks alongside other brands such as CamelBak and Patagonia.
Under Armour Backpack FAQs
Q: Why Should You Buy an Under Armour Backpack?
A: You should buy an Under Armour backpack because you enjoy outstanding design. Because you appreciate comfort and durability and because you're a fan of value. These are not your parent's backpacks. They've been meticulously thought out by the designers who took a critical look at the state of the existing backpack and said: "We can do better".
Q: How To Wash Under Armour Backpacks?
A: Your Under Armour backpack can be machine washed in the gentle cycle using cold water and allowed to thoroughly air dry. If you use the backpack regularly you should probably wash it in this manner every couple of months. Just make sure to wash it either by itself or with like color items. Don't worry, it won't hurt it.
The best!
Gear, gadgets & stuff for men
Straight to your inbox