Best Barefoot Running Shoes In 2022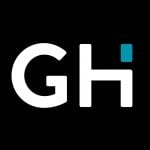 This product guide was written by GearHungry Staff
Last Updated
February 13, 2019
GearHungry Staff
GearHungry Staff posts are a compilation of work by various members of our editorial team. We update old articles regularly to provide you the most current information. You can learn more about our staff
here
.
GearHungry may earn a small commission from affiliate links in this article.
Learn more
All around the world exists different types of runners. While many people love the freedom gained when running barefoot, others prefer the use of regular running shoes. Whether you are a barefoot runner, or one who can't do without a good pair of running shoes but will still like some added comfort, consider the use of barefoot shoes. These types of shoes put the fun back into your regular morning runs when discovering new trails. Not only are they designed for all types of runners, they come in handy for better alignment of the feet and are also great for activating your feet muscles; which can weaken over time with the regular use of pumps. So, why not make use of the list below of the best barefoot running shoes that help with balance and a better connection with your terrain?
The Best Barefoot Running Shoe
WHITIN Men's Minimalist Barefoot Running Shoes
Barefoot running shoes are one of the best barefoot running shoes for men any athlete can make use of. They are built to prevent muscle atrophy and immobility by allowing your feet to feel free to engage the ground naturally. Most often, barefoot shoes feature a full toe box meant to create more room for your feet, offering you better balance and a greater spread of your feet. The barefoot running shoes also feature a zero or minimal heel-to-toe drop, to help place less stress on your joints and also support healthy posture by putting your feet in a neutral position. 
If you are looking for a long lasting pair of running shoes that is both flexible and durable, these and more features are in our next barefoot running shoes, the WHITIN Men's Minimalist Trail Runner. These running shoes are spectacular in their design. They possess all the features of a traditional barefoot running shoe, which includes a full toe box for relaxation of your toes, a real rubber sole meant to deliver ground feedback while offering you excellent protection. The WHITIN trail runner is constructed with vegan-friendly and animal-free products, making it highly favored as an environmentally friendly unit.
If you need a more barefoot feeling, we recommend these shoes for you. Manufacturers have included a removable sockliner, often known as an insole into their design, to give you intimate contact with the terrain. These shoes are great for posture, healthy balance, foot muscle strength and improved circulation, organ function, and energy. The flexibility of your running shoes will determine how comfortable you feel, and how enjoyable your run will be.
Keep your feet happy, healthy and comfortable always with shoes from WHITIN. We all rely on our feet to take us through the day; thus, it is imperative that we allow them to move and breathe freely in barefoot running shoes such as these. Go barefoot with ease, and get the much-needed exercise for your foot muscles, since our feet are our foundation. These shoes are ideal for all athletes who love to challenge themselves on new terrains, and they also like to get in touch with the ground from beneath their feet. Unlike the other models to be reviewed, the WHITIN running shoes don't offer many color varieties for the different personalities of customers. If you love trail running, check out our guide to the best trail running shoes. 
Key Features:
Wide toe box
Removable sockliner
True rubber sole
Zero heel-to-toe drop
Specification:
Brand

WHITIN

Weight

12.3 ounces
Flexible
Wide toe box
Thin Sole
Size issues
Doesn't fit snug
No variety
Merrell Men's Trail Glove 4 Barefoot Running Shoes
The Merrell Men's Trail Glove 4 Barefoot Trail Running Shoe is designed for an excellent performance. There's no reason why you shouldn't consider these shoes as an option. They are everything you will ever need according to barefoot running shoe reviews; from their high-quality materials to their fantastic construction and highly effective additional features. The Glove series of barefoot trail running shoes by Merrell is the best shoes for men who engage in trail races and the likes. They are engineered with innovative technologies that increase their performance and also offer customers endless hours of comfort at all times.
The Merrell Men's Glove 4 Runner shoes are built from 100% synthetic and textile materials. They are imported units that are a reliable, more affordable choice for barefoot running newbies. These are eco-friendly creations that feature an upper made from vegan-friendly mesh and TPU. The sole of the Glove 4 is constructed from Vibram to enhance traction for all athletes as they run. Concerning breathability, these running shoes are made with a breathable mesh lining that offers maximum ventilation to your feet, to prevent sweat and any foot health disorder.
Manufacturers consider safety an essential feature of their product, and as such, their design includes elements such as a trail project pad that keeps your underfoot protected while you take on new terrains. Adjudged as a better model than the five-finger shoes, several athletes and runner find the Merrell Men's Glove 4 trail shoes easier to transition to from traditional running shoes since they offer more support than their five-finger counterparts. Apart from the smooth transition, these shoes are well suited not only for trail running but also crossfit, cross-training, hiking, and many other activities.
You don't have to worry about your feet getting stinky from excessive sweat when you have the Glove 4 on. These trail running shoes have a breathable mesh upper and a patented odor-reducing treatment that keeps your feet fresh and clean all day long. Another benefit of these shoes is its improved traction, made possible via its durable outsole design. Friction is its maximum level in all weather conditions and on every kind of terrain. Customers continuously rave about these trail shoes also because of their various colors combinations that are appealing to the eye. Some of these fun combinations include Shaded Spruce and Molten Lava. No matter your personality, there's a Glove 4 model available for you. If you have a kid, check out our guide to the best running shoes for kids.
Key Features:
100% Textile and Synthetic
Imported
Vibram sole
Mesh & TPU upper.
Specification:
Brand

Merrell

Model

TRAIL GLOVE 4-M

Weight

1.8 pounds
Secure tongue and laces.
Lightweight.
Comfortable.
Interior instep supports so not wholly barefoot.
Narrower toe box
Sole is a little stiff
Vibram Men's KSO EVO Cross Training Shoe
The experience of all five-fingered barefoot shoes cannot be compared to the one you get from wearing the improved Vibram Men's KSO EVO Cross training shoe. The KSO EVO is one of the most durable models produced by Vibram, and it is a must-have for all professional runners and even those looking to start their training sessions soon. The Vibram KSO EVO is sold in many countries to millions of customers who appreciate the level of quality and performance offered by all Vibram products. It is a lightweight footwear unit made from robust polyester fabric to enhance its longevity.
The KSO EVO features a rubber sole for improved stability and durability of your shoe's interior. It also boasts of a lightly padded tongue and a speed lacing system that cuts down your lacing time, giving you some extra time to prepare for the start of your next race. Running with this shoe is a sheer joy since it feels almost natural; despite its 5 mm thick sole, the shoe feels weightless against your feet but still manages to offer enough durability and traction to keep your feet protected.
Both its lacing system and upper design are breathable and flexible to enable customers to put on and take off their shoes whenever they please. The Fivefingers design of the KSO EVO trail running shoes does well on both trails and roads and can be worn for regular walks, cross-training and any other outdoor activity you love to undertake. Its design keeps your feet well protected from all forms of debris, but also enables you to feel the ground directly beneath your feet. The model can be likened to a pair of gloves, with each toe having its toe slot, reducing the cramped feeling many athletes experience with traditional racing systems.
It's fair to say that the Vibram Fivefingers KSO EVO barefoot shoes are a favorite for many due to its affordability, comfort, performance, and versatility. Its ability to protect your feet on different terrains gives it an additional plus, not forgetting the balance of protection and responsiveness athletes receive from this footwear. They are also available in a variety of colors ranging from blue/black, black/red and gray/black. You can now enjoy the feeling of freedom beneath your feet and push yourself to break more trail barriers with the KSO EVO as your companion. These shoes are great gift options for beginner runners and professional athletes, and they can also be gifted to those who love going for regular walks around the neighborhood. For passionate runners, we have prepared a selection of the best stability running shoes so check it out.
Key Features:
Polyester Fabric
Rubber sole
Lightly padded tongue
Speed lacing system
Specification:
Brand

Vibram

Model

KSO EVO-M

Weight

12 ounces
Extremely soft
Easy to get on and off
Good traction.
On the pricey side.
Size issues
Thin Soles
WHITIN Men's Minimalist Trail Runner
Our list of recommendations includes yet another model from the WHITIN family. It is one of the best barefoot running shoes in today's market and the most durable unit you can ever possess. It is the WHITIN Men's Minimalist Trail Runner. Our feet are the foundation for our movement, and as such, WHITIN designs all its products to cater to and protect them throughout the day. With only the best quality of materials and systems, these shoes are referred to by many as 'an athlete's best friend' because they make every trail race extraordinarily comfortable and enjoyable for them.
The WHITIN Minimalist natural running shoes spread out your toes and allow them to relax during your races. They feature a full toe box; a required element of every traditional barefoot shoe. Besides this, there is a removable insole or sock liner feature included in the design of the minimalist runner to bring every athlete closer to the ground on which they tread. This feeling of nature beneath your feet helps make the entire activity an enjoyable process. The minimalist shoe construction is done with eco-friendly materials as well as being animal-free.
While you benefit from the ground feedback, the WHITIN trail runner comes with a rubber sole for improved traction and ultimate protection. There is also an excellent resistance to abrasion which increases the durability of the footwear. With so many sizes available, if your shoe size falls between two sizes, athletes are advised to opt for the next size down, which manufacturers are certain will provide a smooth and comfortable fit. The cost of the WHITIN trail running shoe acts as a deterrent to many individuals who find it a little high priced.
Manufacturers believe that, with the level of quality, reliability, and functionality being offered, the rate is an excellent investment into any outdoor activity you want to excel at. With the WHITIN Men's Minimalist Trail Runner, you can be the best in all your trail runs effortlessly, rediscover your love for the terrain and also take possession of the finish line like never before. It is a well-designed unit made by running enthusiasts for every runner out there. You can combine them with a nice running jacket from our list.
Key Features:
Animal-free products
Wide toe box
Removable insole
True rubber sole
Specification:
Brand

WHITIN

Weight

12.3 ounce
Excellent abrasion resistance
Improved traction
Easy fit
Too wide
A low-quality toe box
Expensive
New Balance Men's Minimus 10 V1 Trail Running Shoe
You don't necessarily need a pair of Vibram FiveFingers (or an alternative) to get that barefoot feel when you're running. New Balance has created the perfect ultralight alternative to the separate-toe style, whilst managing to maintain that natural feel. The New Balance Minimus 10 V1 Trail Running Shoe is a high-end barefoot running shoe, developed for serious trail runners. It provides all the grip you need and is lightweight enough for long-distance trail running too. 
When it comes to barefoot running shoes, two things stand out as being the most important features. Number one is the weight. Athletes care about every nanosecond they can gain and, therefore, every ounce they can shed. As a pair, they weigh just 14.8 ounces (about as heavy as a soccer ball). That means, with every step forward, you're using the minimum extra energy required to lift your legs. The reason they're so lightweight is the choice of materials and the lack of cushioning inside the shoe. Seriously, if you're used to running in well-padded running shoes, you'll get a shock (and a lot of blisters) the first time you run with these.
The second most important thing is the grip underfoot. If a running shoe doesn't have a well-designed outsole, you could end up slipping and really hurting yourself, especially when you're running trails. Fortunately, New Balance is the best-in-the-business when it comes to making grippy shoes. The outsole is actually designed by Vibram (the company that invented barefoot running shoes) and features strategically-placed flex grooves, which dig into the ground as you're running. 
Key Features:
50% synthetic and 50% mesh 
Vibram outsole 
Strategically-placed flex grooves 
Odor-resistant treatment 
Available in seven colors
Specification:
Brand

New Balance

Model

Minimus 10 V1

Weight

14.8 ounces
Super lightweight 
Plenty of traction on wet and dry terrain
Look great 
Durable materials
Very little cushioning
Kind of expensive
ALEADER Men's Minimalist Trail Running Shoes
You don't have to spend over $100 to get a pair of decent five-finger running shoes. Vibram might have changed the game when they released their first pair, but there's a whole host of alternatives worth considering now. One of the most competitively-priced options is the ALEADER Men's Minimalist Trail Running Shoe. Based just on the Amazon reviews for these shoes, we knew they were going to be impressive. You can't fool thousands of customers easily, especially when it comes to a product like a barefoot running shoe. 
The first thing you might notice about these running shoes is that the separate toes aren't quite as obvious as they are on other five-finger shoes. This is to protect your toes from rocks and sharp objects when you're trail running. You still get that barefoot running experience but with improved collision avoidance and slightly reduced grip. Having said that, the underfoot grip on these shoes is still excellent. The specially-designed grip provides excellent traction on both wet and dry terrains. Plus, it has a flat sole to prevent unnatural heel strikes. In terms of breathability, the upper part of the shoe is made almost completely from mesh, which allows plenty of air into the shoe and keeps your feet cool. They're definitely geared towards running in a hot climate. 
Key Features:
Five-toe design 
Mesh and TPU upper 
Adjustable hook-and-loop closure 
Available in three colors 
Specialized sole 
Specification:
Brand

ALEADER

Model

AL190203MBLACK40

Weight

1.05 pounds
Competitively priced 
High-quality materials 
Impressive grip 
Heel is kind of uncomfortable 
Barefoot Running Shoes Buying Guide
As evident from the above reviews, there are a number of barefoot running shoes in the market, but just like every other product out there, it may be hard to sift out the essential qualities needed for your comfort and style. Hence the need for our buying guide, which will no doubt, point you in the right direction.
Why Use Barefoot Running Shoes
Increased Oxygen Consumption - Running barefoot has been proven to increase oxygen consumption in humans by 2.0%. This percentage firmly proceeds running on natural surfaces, which increases our VO2 max by 5.7%. Since motion is synchronized with our ability to breathe, an increase in our oxygen consumption from running barefoot allows us to breathe deeply. Depending on your efforts, your energy consumption can also be directed to your muscles to enable you to run faster.
Strengthens Foot Muscles & Ligaments - Muscles within our feet are strengthened when we run in barefoot shoes, according to some minimalist shoe enthusiasts. According to research, the possibility of Achilles tendonitis or calf strains is reduced when barefoot shoes are used. This is because the heel lift in these shoes is removed. The intrinsic muscles are responsible for foot support in the arches; thus, their development is exceptionally essential.
Also, regular shoes are known to shorten the ligaments and tendons in our feet which weakens all feet muscles, resulting in higher injury risks. They also limit your feet from growing into their original shape and size.
Improves Balance - Muscles in various parts of our bodies are activated whenever we run, especially in our ankles, hips, feet, and legs, and these muscles are responsible for both coordination and balance. Since barefoot shoes keep your feet closer to the terrain, they're the best option to help you stay grounded and more connected with the trail you're running on, ultimately improving your proprioception. In this manner, your balance is affected positively, and it starts with you being more aware of their position and body movements.
Improves Memory - The ability of humans to recall information within short periods is known as working memory, and this is often used to mentally determine the solution to any mathematical equation, regardless of difficulty. Running barefoot helps stimulate our short-term or working memory by up to 16%.
Improves Overall Health - Research has discovered that we can keep ourselves protected from unflavoured weather by allowing our skin heat up from grounding. Grounding improves glucose regulation, moderates heart rate, boosts immunity and also reduces stress. You can use your barefoot running shoes to take frequent walks in nature for at least 30 minutes every day. Regular steps help improve cardiovascular health, reduce the risk of cancer, prevent diabetes and ultimately maintain moderate weight.
How We Chose Our Selection Of The Best Barefoot Running Shoes
Design  - A primary consideration was placed on the many models offered by different manufacturers. Our team of experts selected a vast range of barefoot running shoes, to provide adequate options to readers in terms of colors, sizes, and patterns.
Breathability - Running shoes must be extremely comfortable to enable athletes to enjoy their races. For this reason, all items recommended feature breathable material that allows air circulation around your feet. This dries up any moisture and also keeps your feet fresh always and free from foot rot or any other moisture-related disorder.
Comfort - The barefoot shoes we recommend feature durable construction with materials that ensure stability and comfort. The use of leather uppers and mesh fabrics provide that your feet feel incredibly comfortable.
Variety - Customers love brands that offer them countless options concerning their products. That being said, all recommended barefoot running shoes come in different color combinations to adequately fir your personality and your desired look.
Features To Look For In Top Rated Barefoot Running Shoes
Water Resistance - When selecting a barefoot shoe, the type of terrain you tread often must be considered. If you're an athlete who loves running on the wet or muddy ground, it is advised that you opt for models made with water-resistant material, to ensure their durability and also keep your feet well protected from any moisture.
Upper Material - The material used in making the upper of running shoes is essential, as this can make or break its functionality. The best top materials are often leather, rubber or synthetic textiles.
Fit - Having the right size of running shoes is essential to prevent you from slipping or having an uncomfortable running experience. There are several brands with models of different sizes. Most often the dimensions are created by the manufacturer and will differ from your regular shoe size. It is advised that you fit shoes on for size in the shops before making a selection.
Versatility - To make a more economical choice, opt for barefoot shoes that can be used for other activities apart from trail running, such as hiking, sailing and taking a regular walk. This will be a better investment and also will reduce the number of shoes you need to keep active.
Sources:
TPU - Wikipedia
Split leather - Wikipedia
Achilles tendonitis; Causes and Symptoms - Wikipedia
Sign Up Now
GET THE VERY BEST OF GEARHUNGRY STRAIGHT TO YOUR INBOX