Last updated:
08 Jun 2020
12 Best Rockport Shoes For Men (Review) in 2021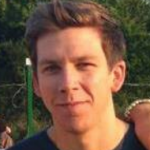 This product guide was written by Jordan Carter
Support us! GearHungry may earn a small commission from affiliate links in this article.
Learn more
Rockport is a brand synonymous with style and comfort from every day, casual shoes to more classically stylish dress shoes. The one thing that underpins a Rockport shoe is attention to detail and quality construction. With their ranges including Rockport, Aravon, and Dunham, the perfect Rockport Shoes exist for you, and in our Best Rockport shoe guide, we're covering off some of their most stylish and comfortable designs. So put your feet up and relax as we take you through our guide to the current best designs that Rockport has to offer. With no break in time required and manufactured from a range of innovative, flexible materials, you'll soon be rocking your own pair of these globally loved shoes.
The Best Rockport Shoe For Men
Rockport Shoes For Men Buying Guide & FAQ
How We Chose Our Selection of Rockport Shoes
Rockport have a wide selection of shoes to suit all budgets and all tastes too so when compiling our list of recommendations, we extensively researched the range to ensure that there was something for everyone that made the cut. You'll find slip-on's, lace-up's, classic style Brogues, Loafers and shoes in the Oxford and Derby-style that have all made it onto our Best of review. Our recommendations reflect versatility, strong design aesthetics, superior quality manufacturing and technical innovations as well as price tags for everyone. We are confident that there is a Rockport shoe on this list that will be perfect for you.

Features To Look For In Rockport Shoes
It's always important when choosing any new shoes but especially an investment pair from an established brand like Rockport Shoes that you really weight up all the considerations to ensure that you get precisely the correct pair for you. All the below should be on your pre-purchase checklist so get clear on the style of shoes you are looking to buy and what their principal use will be. If you are only ever going to wear for special occasions or indoors then durability and waterproofness may not be high up on your list whereas if you want a pair for every day use and regular walking, you need to prioritize comfort and fit. Whatever your needs and purpose of use, you can be sure that Rockport Shoes has your well catered for.
Here's our checklist for you to review below
Size
Comfort
Fit
Material
Durability
Outsole
Insole
Purpose of use
Waterproofness
Rockport Shoes FAQ
Rockport: About The Brand
Rockport is all about merging comfort with style to create a range of smart and sophisticated shoes that fit well, look great and are enduring. Shoes are in their DNA, and every part of their design is carefully thought out from the first sketches through to the final designs. Initially, a father and son startup business, operating out of the back of a van in 1971, they are now a global brand. In order to indeed confirm just how comfortable the shoes are, former Vice President Tony Post completed the 1990 New York marathon actually wearing a pair of their DresSports shoes.  In 2005 they introduced a range of shoes that were completely machine-washable taking easy-care shoe style to a whole new level. By 2013 they were once again making strides to innovate the footwear category with the introduction of Total Motion technology, developing an advanced cushioned product with improved flexibility, stability and with superior lightweight construction. Finally, in 2015, The Rockport Shoes Company successfully merged with Drydock Footwear to create the Rockport Group, owners of the brands Rockport, Aravon, Dunham and the popular Cobb Hill collection.
Q: Why Choose Rockport Shoes / Footwear?
A: There are many reasons why you should choose Rockport shoes for men to dress your feet, but the singular most important one is their technological innovation that provides the most stylish and simultaneously comfortable range of shoes. Always at the forefront of technical construction, Rockport deliver modern and classic styles that look and feel the business, whether you are hot-footing it into the boardroom or hanging out casually in your backyard. There will be a men's Rockport shoe that is absolutely perfect for you. Their ranges include Total Motion, truTECH and truFLEX, all of which come with a variety of features and benefits that you, and more importantly your feet, will really appreciate. Features like climate control and antimicrobial linings to keep your feet cool and dry. Extended sizes and widths to cater for all types of feet and form-fitting materials that adapt and fit uniquely to you with no break in required.
Q: How To Maintain Rockport Footwear?
A: Care for your shoes correctly, and they should last you a lifetime. If you maintain good practices when looking after your investment, they will keep their shape for longer, look better for longer and also maintain their water resistance. Of course, depending upon whether you have purchased leather, suede, nubuck or fabric will determine the best way to take on-going care of your Men's Rockport shoes. However, below are a couple of generic top tips that will help you to get continued longevity, comfort and wear from your shoes.
Use a shoe tree to help prevent your shoes from cracking and creasing
Regularly rest and rotate your shoes rather than wearing the same pair every day
Spray your shoes regularly with Rockport Protector Spray which creates an invisible shield to protect your investment
Do not wash your shoes or insoles in your washing machine unless your make and model recommends explicitly that.
Always allow your footwear to air dry
Don't polish your shoes when they are wet either.
Always check the specific instructions of your make of Rockport shoe and be sure to follow any detailed cleaning instructions.
If you take good care of your Men's Rockport shoes, they will certainly take good care back of your feet for many years to come.