Best Chelsea Boots in 2022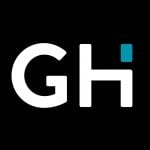 This product guide was written by GearHungry Staff
Last Updated
June 8, 2018
GearHungry Staff
GearHungry Staff posts are a compilation of work by various members of our editorial team. We update old articles regularly to provide you the most current information. You can learn more about our staff
here
.
GearHungry may earn a small commission from affiliate links in this article.
Learn more
The Chelsea Boot is an iconic piece of footwear that has stood the test of time and continues to do so. If you don't own a pair already, why not? If you do, then it's about time you invested in a back-up pair! You can never have too many you know? Black, Brown, Leather, Suede, you can guarantee that Mick Jagger has them all lined up in his wardrobe, Yes, Chelsea Boots have been seen on many of rock royalty's feet over the years. They've had a bit of a resurgence again recently so we thought we'd best take a look at why the humble Chelsea Boot continues to be so popular with everyone from the Victorians, to the Beatles to Kayne West! Here we've put forward some recommendations that will have you foot footing it to your nearest department store this weekend.
The Best Chelsea Boot
Bruno Marc Men's Suede Leather Chelsea Ankle Boots
There are no two ways about it – this pair of Bruno Marc Chelsea Boots are designed for style. We wouldn't recommend wearing these anywhere near mud. And definitely don't step in any water. They're made from suede leather, so they're not the most durable boots on the market. But with proper care, they can last a long time. Anyway, all of that won't seem important when you see how good they look. Available in six different colors, you can wear these boots with so many different outfits. Plus, they'll give you about an extra inch of height, which is always a bonus.
Kenneth Cole Reaction 20015 Chelsea Boots
You couldn't write a review on boots without Kenneth Cole getting a mention. The brand story is one of success in the face of financial adversity. He started out back in the early 1980's selling shoes from a borrowed truck and is now an inspirational and globally loved footwear brand. The Kenneth Cole Reaction Chelsea boot is fashionable and functional, the perfect boot for day or night, work or play with a stylish stich out construction. Available in four very classic leather or suede designs which are all eminently wearable. Choose from Cognac, Black, Brown or a Dark Taupe (suede). With their memory foam footbed too, these boots not only look great, but they certainly feel great on your feet.
Cole Haan Grantlan WP Chelsea Boots
Another potential offering from the Cole Haan brand, the WP Chelsea boot features an EVA footbed with leather sock lining. There's also a sturdy and waterproof lugged outsole that adds to the more rugged overall look and style of this boot. This gives these boots a more casual vibe but there still remains that nod to the dapper 1920's gentleman that first inspired and would have been buying Cole Haan boots. Today it's your turn to step in those footsteps with your own pair of eponymous Chelsea boots.
Ariat Spot Hog Chelsea Boots
This is a rough and tumble looking Chelsea boot with its thick lugged sole and stitching detail. Available in three different colors all of which really lend themselves to a casual off duty vibe. Choose from a distressed brown leather, the striking and very individual appeal of a Peanut leather or go for their Prairie sand leather. It's amazing how the color of the boot can so completely change its overall look. The Ariat boot also features 4LR advanced cushioning for all day comfort wear. A practical and stylish choice. Ariat is all about advanced athletic shoe technology and the brand has quickly become loved by fans of equestrian sports. You don't need to own a horse or to be a cowboy though to pull of these ruggedly modern boots.
Globalwin 1638 Chelsea Boots
If staying on top of the seasonal trends matters but so does making cost effective and budget friendly purchasing decision, then Globalwin is a brand to check out. Their Globalwin 1638 Chelsea Boots is entirely synthetic constructed and that is reflected in the price point. Overall though, they still look classic and stylish. They're finished with a non-skid outsole and cushioned with a comfortable midsole so you are also getting a pair of boots that have been thoughtfully constructed.
Ugg Baldvin Chelsea Boots
Whilst Ugg's might be mostly synonymous with sheepskin and surfer dudes, the brand has subsequently moved on from those early days when it was associated with the beach lifestyle. It's now a brand loved around the world and whilst it still very much does cosy, it has ventured into more casual footwear, not all of which is sheepskin lined! Their take on the Chelsea pull on style boot has a leather upper and lining with a rubber sole. The sole features Treadlite technology so these boots were definitely made for walking! All day long if you wish. Ugg Baldvin Chelsea Boots are super comfortably and supremely easy to wear. What's more, they also feature an energy comfort system footbed so actually, you might as well be wearing a pair of their sheepskin slippers because you probably won't want to take these off your feet!
Dr Martens "2976" Chelsea Boots
Instantly identifiable as a Dr Marten boot, their take on the Chelsea Boot is ruggedly handsome and unashamedly sturdy. The solid lugged sole and iconic yellow stitching adds to the utilitarian look. Don't be fooled though, these are anything but workwear. They are actually incredibly comfortable and have been fashioned using DM's comfort-enhancing trademarked SoftWair footbed. What may have originally started out back in 1901 as a tough as old boots workwear label, has today become an iconic, if not at times still irreverent and rebellious brand. Wear these Chelsea boots if self-expression and having your own unique and individual style still matters to you.
Samuel Hubbard 24 Seven Chelsea Boots
These attractive looking boots from Samuel Hubbard are constructed from full grained leather cowhide that have been shaped into a very minimalist looking Chelsea style boot. Available in either black or a whiskey color they're a slight departure from the usual Chelsea boot but still feature the slip on design you'd expect with a rubber sole. What sets these apart is their superior comfort and breathability. Featuring a Vibram MorFlex sole they are simultaneously lightweight but supportive. They also feature a removable insole which has been treated with an antimicrobial finish so these boots should stay as fresh as the day you bought them.
Common Projects Suede Chelsea Boots
Commons Projects is a relatively new footwear label having been established in 2004 but they have built up quite a dedicated fashion following. They have a reputation for designing minimalist footwear for the style conscious and use luxury leathers, suede and canvas much of which is sourced in Italy. Their Chelsea Boot comes in 6 colors but be quick if you want to own a pair as these must-have label regularly sells out. Their Chelsea boot is incredibly comfortable and has been assembled in Italy from Suede. They're very elegant with the Common Projects signature metallic gold-stamped numbers imprinted on the side heel. Lined with leather and with an off-white webbed pull tap at the topline they are easy to pull on and off. They have an attractive rubber crepe sole that perfectly compliment the suede construction and look fantastic worn with a pair of smart dark denims.
Ted Baker Camroon 4 Chelsea Boots
Ted Baker is an increasingly popular brand and these classic styled Chelsea boots available in either suede or leather are stylish, practical and very wearable too. With a printed elastic side gusset and a bull back tab they're easy to pull on and off and provide that perfect smart casual vibe to an outfit. They feature a subtly textured heel panel that elevates them from an everyday Chelsea boot into something a little more refined. Originally founded in Glasgow as a men's shirting specialist, Ted Baker is now a world renowned and much loved brand that now creates contemporary clothing and footwear for the fashion conscious often with quirky and humorous detailing. Check out the paisley patterned gore side panels which are typical of Ted Baker's style.
Frye Greyson Chelsea Boots
Fashioned out of a weathered deerskin leather, these Freye boots have an almost vintage characteristic. In a stunning cognac color they are a real statement boot that looks elegant but sturdy. A proper man's man pair of boots if you get what we mean! Solidly dependable but ruggedly handsome. With their twin elastic gore they also make an ideal fit. Freye is actually the longest operating shoemaker in the US so you know that you are buying quality and exquisite craftsmanship. They've been around since 1863 and these Chelsea boots, just like the brand itself, are iconic, timeless and built to last.
Stacy Adams Alomar Chelsea Boots
In classic black leather or a beautiful burnished brown cognac color, these Chelsea boots from Stacy Adams are very distinctive looking. They have elegant stitching and generous and stylishly designed side ankle gores for a seamless and easy fit. They are a very handsome and mannish looking boot with full leather upper and lining and a rubber sole. Additionally, crafted with a cushioned memory foam footbed, you won't even feel like you are wearing a boot, they are so supremely comfortable. We particularly like the burnished cognac color and think this looks outstanding with a pair of very dark denims and a classic plain white button down shirt. Make sure you preserve the look by using one of the top shoe protector sprays from our list.
Florsheim Belfast Chelsea Boot
With a pedigree dating back to the 1890's, the Florsheim family have a reputation for crafting exquisite shoes, principally for workwear and evening attire, but more recently they have taken the journey across into casual daytime footwear and have done so with great aplomb! Florsheim Belfast Chelsea Boots are a striking example of their brand dedication towards luxury, style as well as comfort. In the classic pull on style, they are sleek and streamlined with a fully breathable lining and a fantastic and supportive cushioned footbed. They come in a very traditional highly polished and seriously dapper looking dark brown leather. A beautifully crafted pair of Chelsea boots.
Ariat Men's Midtown Rambler Casual Boot
The Ariat Men's Midtown Rambler was clearly designed for style. But we reckon if you got caught in the wilderness, they'd hold up just fine. They're made with beautifully soft leather that has a slightly worn look that will convince people you've had them for years. The raised heel is made from rubber and will give you a couple of inches of extra height (which is a big selling point!). They also have a technology that's exclusive to Ariat. It's called ATS (Advanced Torque Stability) and it's designed to support and cushion your feet as you walk, promoting good posture and preventing your feet from getting overtired. To sum up, these boots don't just look amazing, they feel it too.
Skechers Men's Relaxed Fit Segment Dorton Boots
These might not be traditional Chelsea boots but we thought deserved a place on this list anyway. They have that Chelsea boot look but they're built like tough rubber boots. You can wear these on the farm, when you're out walking, and even to a festival. They'll handle anything you throw at them. Dorton Boots are made from oiled-leather with concealed-goring side panels, making them both durable and weather-proof. Plus, they have a rubber sole, designed for traction in mud. Inside is just as impressive, with a gel-infused memory foam insole that molds itself to the shape of your foot.
Blundstone Dress Series Chelsea Boot
When you think of Chelsea boots, the Blundstone Dress Series Chelsea Boot is pretty close to what you picture. They have that classic Chelsea boot style with the double tags and flexible side panels. They even have a classic squared toe, giving your feet a little more room to breathe. Made from 100% leather with a rubber sole, they're super durable as well. Read the Amazon reviews and you'll find a bunch of customers that have owned the boots for years and are still completely satisfied with their purchase. Plus, they're available in all of the classic Chelsea boot colors. 
Chelsea Boots Buying Guide & FAQ
How We Chose Our Selection of Chelsea Boots:
When compiling our recommendation of the best Chelsea boots around we wanted to ensure that we had a wide cross-section that would meet all budgetary requirements. From the finest and most exquisite Italian leather, to soft as butter suede and also synthetic produced options too. We've tried to cover all the bases in terms of construction and cost.
Our selection, whilst roughly speaking is focused on the generic Chelsea boot, does also have some variants on this style. Especially for those of you who like to add that extra stamp of your own personality onto what is essentially a very traditional piece of footwear. So we've included mostly slip-on style boots but with a few rogue entries too!
When it comes to design, again, our selection had to tick plenty of boxes to appeal to all the readers we have. Some of whom might be looking to purchase a pair of Chelsea boots to wear for work, others for a more casual off-duty look paired with denim, and maybe some of you are in the running for seriously updating your wardrobe and want to invest in a couple of different pairs. So you'll find a good cross section of brands, designs, and colors to choose from.
Other than that, it's all pretty classic stuff! Once you've made up your mind that you need a pair of Chelsea boots in your life, check out our extensive review as we can pretty much guarantee we will have the perfect pair for you.
How To Choose The Right Pair For You
We always recommend that wherever possible you try your shoes on first before committing to a purchase as it's important that they fit well and have the right amount of flexibility. There is nothing worse than not being able to wear your latest purchase because they need so much breaking in they're just downright uncomfortable. Make sure that you buy the right size and don't be tempted to try and squeeze your foot into something that is never going to fit just because you like the look of it!
Consider the characteristics of your Chelsea Boot before purchasing too and also what color you think you will get the most wear out of. Assuming you don't currently have the budget to buy both a Brown and a Black pair of boots, are you more likely to regularly wear them in Brown because you prefer lighter suits and denim?
Fit, function, and form. Those are your watchwords when it comes to a new pair of Boots. Figure those ones out and you should end up with a beautiful pair of well-designed and expertly crafted Chelsea Boots that if looked after correctly will last you for years.
Chelsea Boots FAQ
Q: What are Chelsea boots?
A: For the non-initiated amongst you when it comes to gentleman's fashion, you could probably intelligently guess the origins of the Chelsea boat. They have their roots in Victorian England and the design and invention are attributed to one J Sparkes-Hall, himself an esteemed boot maker to Queen Victoria no less.
It was however thanks to an American inventor who developed a patented process to vulcanize rubber that the Chelsea Boot really began to take its current shape and form.  By vulcanized rubber what we actually mean is the distinctive elasticated side design featured in a Chelsea Boot that now allows it to be easily slipped on and off.
A Chelsea Boot can be characterized and recognized by a number of very discernible features, even today. For those of you not entirely familiar with what those are we are talking principally about the following. Ankle length with a predominantly round toe and a low heel and constructed from leather with an elasticated strip of elastic.
The Chelsea Boot really rose to popularity with the advent of the Mod movement who liked to wear their Chelsea's whilst riding a customized Scooter, dressed in a sharply tailored suit. They were also regularly seen on the feet of none other than the Rolling Stones too. They remain timelessly charming and effortlessly chic today.
Q: How to wear Chelsea boots?
A: A Chelsea Boot is actually a very versatile boot and can come in various colors and fabrics today including the most popular Black, Brown, and Burgundy in either a quality leather or suede. Depending upon which color you plump for personally might determine how you style the rest of your outfit but dark suits, fitted chinos, and sports blazers go particularly well with a Black Chelsea Boot. If you are wearing a Brown boot then perhaps go for a lighter suit, perhaps even some tweed, and of course, brown leather really goes a treat with your smart denim too. The Chelsea Boot really does represent functional and fashion-friendly footwear.
Remember that the Chelsea boot has adorned the feet of many a bona fide rock n roll star over the years so there's no need to play it too safe or too stiff with your styling. Don't be afraid to show off your boots either and let them do the talking. Basically, we recommend you keep it streamlined, simple and stylish.
Q: Can you wear Chelsea boots to work?
A: We think that the Chelsea Boot is a perfectly acceptable form of footwear to wear to work, especially in the winter months. However, we, of course, don't know your office dress code so we'll leave that one up to you but certainly if you came into our department decked out in your Chelsea Boots you'd get a series of admiring glances and plenty of compliments and questions about exactly where you purchased yours!
Sources:
The History Of Chelsea Boots, The Idle Man
The Chelsea Boots Guide, Gentleman's Gazette
Sign Up Now
GET THE VERY BEST OF GEARHUNGRY STRAIGHT TO YOUR INBOX