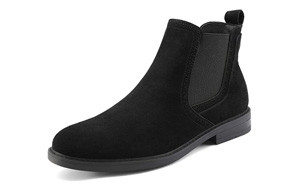 Bruno Marc Men's Suede Leather Chelsea Boots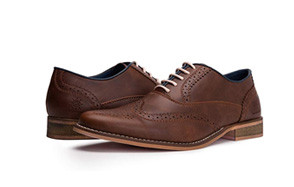 Globalwin 1638 Chelsea Boots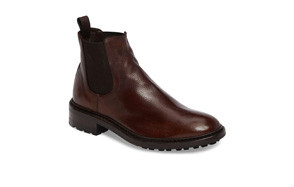 Freye Greyson Chelsea Boots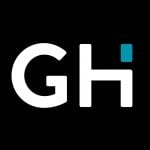 The Chelsea Boot is an iconic piece of footwear that has stood the test of time and continues to do so. If you don't own a pair already, why not? If you do, then it's about time you invested in a back-up pair! You can never have too many you know? Black, Brown, Leather, Suede, you can guarantee that Mick Jagger has them all lined up in his wardrobe, Yes, Chelsea Boots have been seen on many of rock royalty's feet over the years. They've had a bit of a resurgence again recently so we thought we'd best take a look at why the humble Chelsea Boot continues to be so popular with everyone from the Victorians, to the Beatles to Kayne West! Here we've put forward some recommendations that will have you foot footing it to your nearest department store this weekend.
The Best Chelsea Boot
Chelsea Boots Buying Guide & FAQ
How We Chose Our Selection of Chelsea Boots:
When compiling our recommendation of the best Chelsea boots around we wanted to ensure that we had a wide cross section that would meet all budgetary requirements. From the finest and most exquisite Italian leather, to soft as butter suede and also synthetic produced options too. We've tried to cover all the bases in terms of construction and cost.
Our selection, whilst roughly speaking is focused on the generic Chelsea boot, does also have some variants on this style. Especially for those of you who like to add that extra stamp of your own personality onto what is essentially a very traditional piece of foot wear. So we've included mostly slip on style boots but with a few rogue entries too!

When it comes to design, again, our selection had to tick plenty of boxes to appeal to all the readers we have. Some of whom might be looking to purchase a pair of Chelsea boots to wear for work, others for a more casual off duty look paired with denims and maybe some of you are in the running for seriously updating your wardrobe and want to invest in a couple of different pairs. So you'll find a good cross section of brands, designs and colors to choose from.
Other than that, it's all pretty classic stuff! Once you've made up your mind that you need a pair of Chelsea boots in your life, check out our extensive review as we can pretty much guarantee we will have the perfect pair for you.
How To Choose The Right Pair For You
We always recommend that wherever possible you try your shoes on first before committing to a purchase as it's important that they fit well and have the right amount of flexibility. There is nothing worse than not being able to wear your latest purchase because they need so much breaking in they're just downright uncomfortable. Make sure that you buy the right size and don't be tempted to try and squeeze your foot into something that is never going to fit just because you like the look of it!
Consider the characteristics of your Chelsea Boot before purchasing too and also what colour you think you will get the most wear out of. Assuming you don't currently have the budget to buy both a Brown and a Black pair of boots, are you more likely to regularly wear them in Brown because you prefer lighter suits and denim?
Fit, function and form. Those are your watchwords when it comes to a new pair of Boots. Figure those ones out and you should end up with a beautiful pair of well-designed and expertly crafted Chelsea Boots that if looked after correctly will last you for years.

Chelsea Boots FAQ
Q: What Are Chelsea Boots?
A: For the non-initiated amongst you when it comes to gentleman's fashion, you could probably intelligently guess the origins of the Chelsea boat. They have their roots in Victorian England and the design and invention is attributed to one J Sparkes-Hall, himself an esteemed boot maker to Queen Victoria no less.
It was however thanks to an American inventor who developed a patented process to vulcanise rubber that the Chelsea Boot really began to take its current shape and form.  By vulcanized rubber what we actually mean is the distinctive elasticated side design featured in a Chelsea Boot that now allows it to be easily slipped on and off.
A Chelsea Boot can be characterised and recognised by a number of very discernible features, even today. For those of you not entirely familiar with what those are we are talking principally the following. Ankle length with a predominantly round toe and a low heel and constructed from leather with an elasticated strip of elastic.
The Chelsea Boot really rose to popularity with the advent of the Mod movement who liked to wear their Chelsea's whilst riding a customized Scooter, dressed in a sharply tailored suit. They were also regularly seen on the feet of none other the Rolling Stones too. They remain timelessly charming and effortlessly chic today.

Q: How To Wear Chelsea Boots?
A: A Chelsea Boot is actually a very versatile boot and can come in various colours and fabrics today including the most popular Black, Brown and Burgundy in either a quality leather or a suede. Depending upon which color you plump for personally might determine how you style the rest of your outfit but dark suits, fitted chinos and sports blazers go particularly well with a Black Chelsea Boot. If you are wearing a Brown boot then perhaps go for a lighter suit, perhaps even some tweed and of course brown leather really goes a treat with your smart denims too. The Chelsea Boot really does represent functional and fashion friendly footwear.
Remember that the Chelsea boot has adorned the feet of many a bona fide rock n roll star over the years so there's no need to play it too safe or too stiff with your styling. Don't be afraid to show off your boots either and let them do the talking. Basically, we recommend you keep it stream lined, simple and stylish.
Q: Can You Wear Chelsea Boots To Work?
A: We think that the Chelsea Boot is a perfectly acceptable form of footwear to wear to work, especially in the winter months. However, we, of course, don't know your office dress code so we'll leave that one up to you but certainly, if you came into out department decked out in your Chelsea Boots you'd get a series of admiring glances and plenty of compliments and questions about exactly where you purchased yours!
Sources:
The History Of Chelsea Boots, The Idle Man
The Chelsea Boots Guide, Gentleman's Gazette