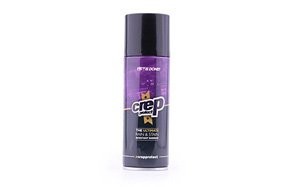 Crep Protect, The Art of Spray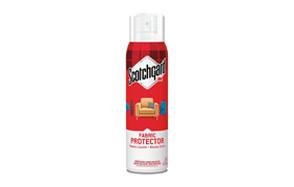 Scotchgard Fabric Protector
Kiwi Camp Dry Heavy Duty Water Repellent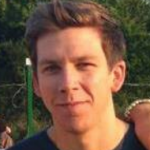 You're rocking a sweet pair of white sneakers or some high-quality leather boots, and the last thing you want is to wear through them. Maintenance is all about keeping them looking dapper as hell from day one, to and through day one-thousand. Shoe protector spray helps ward off environmental damages, upkeeping your appearance. We've chosen 10 best shoe protector sprays, laid out a full guide on everything you need to know about using shoe protector spray, and thrown in some extra nuggets of information to turn you into a pro in no time.The Best Shoe Protector Sprays.
The Best Shoe Protector Spray
Shoe Protector Spray Buying Guide and FAQ
We pulled the best of the best shoe protector sprays out into one convenient list, but now it's time to show you how we deliberated. Everything you need to know about the selection process, common questions and solutions, and a full comprehensive guide for application, and what to expect. We break down the most intricate details to give you full coverage.
How We Chose Our Selection of Shoe Protector Sprays
Quality - It comes down to the ingredients, the canister and how well it holds said ingredients, acceptable storage temperature ranges, and just how long it's going to last on your shoes. If it doesn't make the cut after being freshly dried, it's not worth your money.
Reviews - User reviews are the age-old way of determining where your money is well-spent. It's so convenient online to scan through hundreds or thousands of reviews, but you needn't worry: we've done that for you.
Brand - While shoe protector spray is a fairly straightforward concept, many brands have it as an afterthought. We've stricken those brands from the running of this list, so you can cherry pick from brands that actually put focus and time into producing the best shoe protection spray.
Price - We were shocked to find some insanely expensive shoe protector sprays, which is why we stuck to the inexpensive and affordable range for our selection.
Features to Look for in a Shoe Protector Spray
Spray Capacity - Everyone wants more bang for their buck. Ounces on the bottle refer to the actual fluid ounces in the aerosol can, and actual spray releases are fairly standard among allbrands. You're just looking for volume here.
Effectivity - User reviews come in handy here. When a company says that their spray is built to last for 14 days, you have to think of the fact that it's all lab tested, and not real world application. Take that with a grain of salt, and expect a few less days than what it actually says on the product page.
Suitable Material Application - Not all sprays are designed for all materials used by shoes and boots. Different materials require different components to stick to the shoe, and actually do their job. This is something you'll need to take a look at on the product page before committing to a purchase.
Odor - These don't exactly smell pretty. The odor dissipated after the drying period, which is usually 24 to 48 hours, and won't leave a permanent scent on your shoes.
Discoloration - Waterproof spray for boots has been known to discolor certain materials. We've done our best to select products that have little to no accounts about discoloration. User reviews come in handy here, and as a reminder, only spray a small area on your shoe at first to ensure it won't discolor them.
Price - Price dictates everything. Fortunately, shoe protector spray is inexpensive, abundant, and most of the time one bottle will last you for six months. This is one of those prices you just have to absorb to maintain your nice shoes and boots, because in the long run, it's far less expensive than replacing even a single pair.
Task to do Before Using Shoe Protector Spray
You have to set the scene. Seriously, if you don't follow these steps, the spray is going to basically be useless. If you're always maintaining your shoes on a weekly basis, you might be able to skip this entire section.
Ensure They're Dry: If you apply this to shoes with even a hint of moisture coating the outside, you're wasting your spray, time, and slipping into a false sense of security that your shoes will be okay.
Dry Brush: Use a dry bristle brush (preferably soft bristles) to clean debris from your shoes. We're looking to protect the laces here, if we can, so leave no stone unturned. The more grooves and intricate designs in your shoe, the more work you'll have.
Dry Cloth: The brush lifts and loosens dirt, brushes some away, but there's still some sitting on your shoe. Use a clean cloth and give a dry wipe-down to your shoes before getting ready to apply the spray.
If you don't start with a perfectly clean shoe, you're coating the dirt with the spray, which isn't helping anybody. Start with a clean slate for maximum protection.

Shoe Protector Spray FAQ
Q: What is Shoe Protector Spray?
A: You spent good money on your shoes or boots, and boot protector spray is like providing them with a shield against the elements. Protectors act as a waterproof spray for shoes, and also help ward off other environmental damages. Whether that's from strong sunlight, dry heat, or simply a lot of dust in your day-to-day, shoe spray helps keep them looking like the day you bought them. You can use it for work boots, dress shoes, your daily runners; anything you're putting on your feet can use shoe protector spray as a means of inexpensive upkeep.
Q: How Far Away Should You be From the Shoe/Boot You're Spraying?
A: First of all, be sure you're in a well-ventilated area before spraying any of this stuff. It's good for your shoes, not for your lungs (or pets, for that matter). Stand at a full arms length distance, so your face will be as far away from the airborne spray as possible. Don't just hold the button down, either. Go in quick bursts, and ensure you cover each shoe/boot evenly. It's not a bad idea to invest in a few disposable face masks just for this occasion, especially if you're in less than ideal conditions and have to spray more often than you'd like.
Q: How Often do I Need to Apply Shoe Protector Spray?
A: This fully depends on how often you wear them. If you've got half-a-dozen knocking around in the walk-in, chances are you have one or two of them for daily use, and others for specific attire or occasions. Let's break down a few scenarios to best describe how often you should apply shoe protector spray.
Daily Wear: Your kicks, your beaters, trainers, whatever you want to call them, have undergone hundreds of thousands of steps with you. They're tired, so it's time to slap on the protective barrier. You should spray your shoes down once every two weeks, allowing a full 24 hours for them to dry. Read further below for more information on specific climates and what that does to your shoes.
Special Occasions: Every lad wants to look their absolute best on a big day, so you have that one expensive pair of fantastic dress shoes or Chelsea boots sitting in the corner cubby, waiting for their time to shine. Apply your protector 48 hours prior to use (since we're assuming they're all leather), and you'll be good for your day or two out in the sun. These should be good for another 1-3 uses, but if they're being shelved for weeks on end again, you'll want to sit on the side of caution and apply another coating 48 hours before the event.
Work Wear: We can only imagine what you're treading through every single day. You know, and that's what matters. This is half our experience, and half your judgment call. Assuming you're working the nine-to-five grind and have the battle scars to show for it, you should apply your spray when you get home on Friday night, and just let them dry until the next Monday. You're putting them through forty or more hours of hell; once a week will be your best bet.
Q: What About Certain Climates and Conditions?
A: Seasons come and go, and each brings their own problem for your footwear. We've broken it down by season and different extremes below.
Spring: You're fighting massive amounts of pollen, rustled-up dust and a fair amount of heat. Spring is mild on your footwear, so you can stick to the guidelines we've listed above for proper maintenance.
Summer: Dry, high heat can cause a number of different issues. Your spray is still partially comprised of liquid, which will evaporate and cook in the sun. If you're out all day in the summer months, even for your regular kicks, you'll want to dial it back to one application of shoe protector spray per week.
Fall: Just like spring, it's fairly mild. You mostly have to watch out for mud (water doesn't evaporate as easily with declining temperatures), and other than that you'll be good. Apply as permitted above.
Winter: When it's stone-white cold outside, you know, when the ground actually looks like it froze over, the spray on your shoes doesn't hold up quite so well. Apply once per week, especially if these winters bring a series of snowstorms.
Dry, Dusty Desert: Midwest means shoe distress. It's always dry, never humid, and your shoes are going to suffer for it. Dust is common here, and will stick to, and quickly degrade your shoe protector spray. Apply once weekly.
Salt and Snow: This one can be tricky. Winter means you need to apply once weekly, but if you got stuck in an unexpected snowstorm or kicked through slush on the side of the road while walking home, you need to dry your shoes, and apply the spray immediately. You'll burn through your protector quickly, but it'll be worth it.
Always Raining: Rain kills your protector spray; there's no getting around it. If you're seeing 30% of your calendar covered in rain, you'll need to go once weekly. For those weeks where it just doesn't let up (we're talking all week), do it twice weekly.
Humid as Hell: Humidity is water in the air, which just like rain, damages your protector. Once weekly should do the trick.

Q: Is it Okay to Use a Hair Dryer on Your Boots to Dry Them Quickly?
A: It depends on what you're working with. Shoe spray doesn't inherently damage your shoes and boots, but applying it and waiting for it to dry is a totally different conversation. Whether it's water repellent spray or you're applying this for leather shoe care, this is what you need to know.
Canvas: Go for it. Canvas is durable regardless of temperatures, so using a hairdryer won't be an issue here.
Textiles (Nylon, Wool, Polyester): These will be able to handle the heat fairly easily, and you should have no problem using your hair dryer on them. Textiles often come with a bit of stretchiness to them, so unlike thicker materials, the heat will absorb and dissipate fairly quickly.
Rubber: I mean, you probably don't have full shoes made of rubber, but your outsole is bound to be rubber. Concentrated heat from your hair dryer won't severely damage the rubber, not right away. Over time, rubber breaks down, and while the heat will accelerate that fact, it won't warp or damage your sneakers immediately.
Synthetic Fiber: You'll see these in a lot of Under Armour shoes, and this is a judgment call on your part. Because the heat will penetrate the breathable materials, your rubber insole will take some damage. This material is probably the quickest drying (in our experience) when it comes to the dreadful wait after applying shoe protector spray.
Leather (Top or Full Grain): This is where you hit a dead end. They take far longer to dry than other materials, yet you cannot, under any circumstances, use your hairdryer to speed up the process. Leather has an all-natural set of oils trapped inside, meaning that intense heat will dry them up. This is how you get fading (the unattractive kind), splitting, flaking, all the bad things that leather lovers don't want to happen.
Suede: Nope, not at all. Suede is a type of leather, and while it has less locked-in natural oils than full or top grain leather, you'll still be destroying them with that much concentrated heat.
Sources 
Top 5 Most Common Materials Used to Make Shoes -Kicks Guide
How Often Should I Spray Shoes with a Protector? - Walter's Shoe Care