A Shield For Your Shoes: The Best Shoe Protector Sprays Of 2022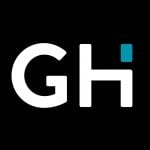 This product guide was written by GearHungry Staff
Last Updated
November 25, 2021
GearHungry Staff
GearHungry Staff posts are a compilation of work by various members of our editorial team. We update old articles regularly to provide you the most current information. You can learn more about our staff
here
.
GearHungry may earn a small commission from affiliate links in this article.
Learn more
Is there anything worse than splurging on a brand new pair of white sneakers or high-quality leather boots only to watch them get drenched in rain the moment you step outside? Rain, snow, and salt can quickly damage even the best of shoes, whether they're made of leather, suede, textile or any other non-water-resistant shoe material. To keep your footwear in tip-top shape for as long as possible, it's a good idea to invest in a good-quality shoe protection spray.
The best shoe protector spray will provide a clear and tough protective layer that repels liquids, mud, dirt, and accidental spills while preserving breathability, helping keep your shoes in their best possible shape and your feet nice and dry.
After consulting with the outdoor professionals and footwear connoisseurs on our team and spending many hours on product research, we've managed to round up some of the best shoe protector sprays the market has to offer. Whether your shoes of choice are leather loafers or boots, canvas sneakers or moccasins, or rugged work or hiking boots, these excellent waterproofing sprays will help you get more wear out of them and keep them looking brand spanking new for longer.
The Best Shoe Protector Spray
The Art of Crep Shoe Protector Spray
For premium protection for your shoes, Crep Protect is one of the best shoe protector sprays you could have in your arsenal. This one provides your shoes with an invisible barrier that repels water and also keeps dirt and grime from sticking to your shoes. All you need to do is spray a thin layer of Crep Protect over your favorite shoes, wait till the formula dries and repeat the process once or twice more for the ultimate rain and stain protection that lasts up to two weeks.
Use this fantastic spray on your favorite Chukka boots, suede, nubuck, linen, canvas, or fabric shoes to keep them looking newer for longer. The conveniently sized spray bottle is perfect to stash in your gym bag or shoe cupboard so you always have this shoe protection close by and ready to use.
Key Features:
Suitable for suede, canvas, nubuck
Repels liquid
Prevents stains
Invisible barrier
Quick-drying
Specification:
Brand

Crep Protect

Model

Crep Protect Spray-U

Weight

5 Ounces
Scotchgard Fabric Shoe Protector Spray
From a brand most of us are familiar with, especially when it comes to Scotchgard fabric, Scotchgard continues to impress with a shoe protection spray that is so versatile, you can use it on your upholstered furniture as well. This shoe and upholstery protector offers fantastic water and stain repellent properties giving you long-lasting protection from accidental spills and stains. It is easy to use and all you need to do is apply a light spray over your favorite canvas shoes, backpack or upholstery to keep them protected.
Scotchgard shoe protector spray not only gives your shoes a water-resistant top layer but also strong fabric protection to prevent dirt and grime from seeping into your shoes' fabric, making it super simple to keep your shoes clean for longer. For best results, apply one coating, let it dry and repeat. That's it, your walking shoes are protected and ready to go outdoors in any weather.
Key Features:
Repels spills and stains
Suitable for canvas shoes and household items
Allows fabric to breathe
Simple application
Quick-drying
Specification:
Brand

Scotchgard

Model

SYNCHKG103451

Weight

1.1 Pounds
Kiwi Select All Protector
Kiwi Select All Protector is suitable for a range of leathers and other textiles and offers excellent protection from water damage to shoes, bags, jackets, and other accessories. It repels water and other liquids to keep your shoes protected from the elements and it's stain-resistant too.
The large 7.7-ounce can is long-lasting and easy to apply. All you need to do is spray your shoes with a protective layer for light protection, or add another coat for fortified water and stain protection. This is the ideal formula to prevent liquid and salt stains from marring the beauty of your favorite shoes and anything else you decide to protect. This versatile spray is the perfect solution for protecting leather and suede shoes of any colo, in any weather. We should note that the brand advises against using the spray on metallic leather,  patent reptile, and vinyl.
Key Features:
Repels liquid
Stain-resistant
Suitable for all colors and range of materials
Easy to apply
Ideal for boots and sneakers
Protect your rugged work and outdoor boots from the elements with Kiwi Boot And Shoe Protection Spray. This is a silicone-based shoe protector that protects your boots and shoes from water damage while also providing a protective layer that repels dirt and grime.
Not only will this keep your working, hiking, hunting, and other outdoor boots looking and feeling great in different climates, you will also reap the rewards of repelling water and other liquids with less maintenance, and you'll prolong the life of your boots and shoes as well. All you need to do is spray this formula on your shoes and wait 24 hours for the product to dry and for the strong odor of the spray to dissipate. While you're waiting, grab your shoe shine kits and give your other shoes a bit of attention.
Key Features:
Made specifically for work and outdoor shoes
Light odor, even after spraying
Works for three weeks on average
Silicone-based, allowing materials to breathe while being completely waterproof
Ideal for hunting, hiking, and work boots
Specification:
Brand

Kiwi

Model

31600238006

Weight

2.08 Ounces
Nikwax TX Direct Shoe Protector Spray
If you're looking for a versatile waterproof spray that you can use on not only your shoes and sneakers but also your clothes, sleeping bags, and other outdoor gear, we highly recommend the Nikwax TX Direct Spray. This all-purpose spray provides excellent water-repellency and is specifically recommended for technical clothing, although many folks use it successfully on their shoes and boots.
The Nikwax is also biodegradable and scent-free, which is always a big plus in our books. But most importantly for this topic, it offers seriously strong and long-lasting protection (more than two weeks, on average) whether you're out in the rain, sleet, or snow. Fantastic for jackets, gear, and yes, most shoes.
Key Features:
Quick-drying (12 hours on canvas, 24 hours on leather)
Comes with a convenient spray nozzle
Best for jackets, outdoor gear
Works on most shoes, boots, and sneakers
Keeps fabrics like textile and mesh breathable, yet protected
Kiwi Protect All Rain and Stain Repellent
No matter where you go, this Kiwi Protections All Rain and Stain Repellent is a must-have travel essential. The convenient size makes it easy to stash in your backpack or luggage so you can prevent water and other stains no matter what weather conditions you're faced with. This is a silicone-based spray that adheres to most shoe materials -leather, suede, nubuck, textile, and fabric- offering excellent protection against rain, sleet, snow, salt, and other outdoor conditions.
This versatile spray is the perfect travel buddy and the ideal size for small shoe storage spaces and closets. It's perfect for shoes, boots, including Chelsea boots, as well as coats and accessories.
Key Features:
Protection against rain, snow, and salt
Works on shoes, boots, coats, and accessories
Invisible protective coating for all colors
Protects up to two weeks after application
Temperature-resistant casing makes this perfect for travel
Specification:
Brand

Kiwi

Model

242000

Weight

6.4 Ounces
Rust-Oleum NeverWet Spray
Known for fixing countertops and providing some of the best home improvement solutions, Rust-Oleum brings out their NeverWet spray to tackle your shoes and boots. The generous-sized bottle with a controller action spray nozzle means no more mist floating through the air as you have more control over the direction of the spray.
This product works on leather, suede, canvas, nubuck, and a plethora of other materials, making it great for a wide range of footwear, tennis shoes, sneakers and boots included. The silicone-free formula easily repels water, keeps moisture stains at bay, and lasts longer between applications. On average, you can go from 16 to 23 days between application on everyday sneakers.
Key Features:
Crystal clear application
Repels mud and water
Formulated for leather, suede, canvas and more
Simple controlled spray application
Allows fabrics to breathe
Specification:
Brand

Rust-Oleum

Model

280886

Weight

11.2 Ounces
TriNova Fabric Protector Spray and Stain Guard
Made in the USA by a trusted company, TriNova's water repellent spray offers a safer alternative to aerosol sprays in case you have kids or pets and don't want to expose them to unnecessary chemicals. This non-flammable, non-aerosol spray bottle contains 18 oz of water-based formula that provides great protection against stains and liquids on a variety of fabrics.
Spray the formula on your carpets, furniture, shoes, or your car interior and watch the spilled liquid bead up for easy cleanup. Be sure to use this on your new winter boots so you can enjoy every snow day without worrying about getting your feet cold and wet.
Key Features:
Beads liquids and grease so you can remove it before it stains
Non-aerosol formula
Quick-drying
Less harsh chemicals than leading brands
Simple application through controlled nozzle spray
Specification:
Brand

TriNova

Model

SYNCHKG119225

Weight

1.32 Pounds
Atsko Silicone Water Guard
Atsko is joining in the shoe protectant game with their extraordinary waterproofing product. Not only will the Silicone Water Guard protect your favorite footwear from any type of liquid, but you can also use it on a variety of other goods and gear such as jackets, blow-up tents, motorcycle covers, and more.
This all-purpose waterproofing spray keeps the fluids from penetrating your shoes and the quick-drying solution makes it ideal for when you're exploring the trails. Take this product with you in the rain, sleet, and snow to keep your feet dry and your boots intact.
Key Features:
Works on leather, canvas, suede, and more
Great for outdoor furniture and camping necessities
Built to work in high-volume rainy environments
Dries in 24 hours, fully cures in 72 hours
Why Trust Us
There is nothing more miserable than finding yourself on a hiking trail with wet shoes. In colder weather conditions this is not only uncomfortable, it can also be hazardous for the health of your feet and your wellbeing in general. Keeping your shoes dry ensures your adventures are about the journey, not the pain you went through so we took the time to experiment with some of the best shoe protector sprays to keep your shoes and your feet dry. After all, we're all about the best gear and keeping your gear protected.
Who This Is For
Shoe protector sprays are for anyone who values their shoes. Good quality footwear isn't exactly cheap and for this reason, you want your kicks to last. The best protector sprays will not only prevent your shoes from getting wet but also resist stains. This guide has been put together to help those who place value on exceptional quality footwear for all occasions and make sure they get the most out of their investment.
How We Picked
We pulled the best of the best shoe protector sprays out into one convenient list, but now it's time to show you how we deliberated. After checking out dozens of new products and reading hundreds of customer reviews, we consulted with the outdoor professionals on our team who hike and camp all year round, as they know everything there is to know on how to keep shoes, backpacks, and gear dry during rainy and snowy weather.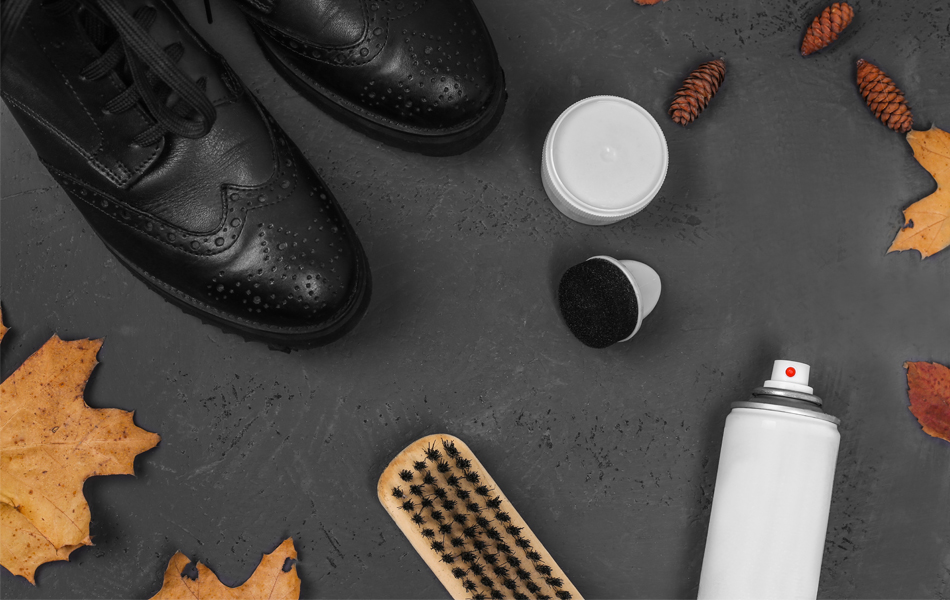 Features To Look For In Shoe Protector Sprays
Spray capacity - Everyone wants more bang for their buck and although each container of shoe protectant spray will have the ounces stated on the bottle, you still need to understand how much you need to use to ensure you get the best value. Some of the bottles in our selection are considerably smaller, but they are nonetheless useful, especially for travelers.
Effectivity - User reviews come in handy here. When a company says that their spray has been formulated to last for 14 days, you have to think of the fact that it's all lab tested, and most likely has not seen action out there in the real world. Use this information as a guide and check your shoes after each outing so you can see for yourself, just how long the product will really last with each application.
Suitable material application - Not all sprays are designed for all materials. While some sprays work best on leather, others are designed for canvas and fabrics. Always check the manufacturer's instructions before making your selection.
Discoloration - Waterproof sprays for boots have been known to discolor certain materials. We've done our best to select products that have little to no accounts about discoloration. User reviews come in handy here, and as a reminder, only spray a small area on your shoe at first to ensure it won't discolor them.
Price - Fortunately, shoe protector sprays are not expensive and with the varieties available, there are plenty for your to choose from. In most cases, a bottle will last you for six months so it makes economical sense to always have one or more of these shoe protector sprays in your shoe closet and one for travel as well. They certainly cost less than replacing your shoes on a regular basis.
What To Do Before Using Shoe Protector Sprays
To get the most out of your shoe protector sprays, you need to follow a few steps to ensure the process is done right. As with all worthwhile processes, following the right steps means you can step out in confidence and know your shoes are safe.
Dry brush your shoes - Use a good shoe brush with soft bristles to clean off caked-on mud and grime from your shoes. Spraying shoe protectors on dirty shoes is pretty much pointless.
Spot clean any stains - Dry brushing will only remove so much dirt and grime so if there are still marks on your shoes, use a mild detergent and a damp cloth to address any stains.
Give your shoes a thorough washing - If your shoes are really filthy, give them a complete cleaning. In some cases, you may be able to toss them into the washing machine with a load of towels, but do check the manufacturer's care instructions before doing this.
Ensure they're dry - If you apply this to shoes with even a hint of moisture coating the outside, you're wasting your spray, time, and slipping into a false sense of security that your shoes will be okay.
Once your shoes are completely clean and thoroughly dry, you can follow the instructions on the bottle of the shoe protector spray you have chosen and apply the product to your shoes. If you don't start with a perfectly clean shoe, you're coating the dirt with the spray, which isn't helping at all. Start with a clean slate for maximum protection.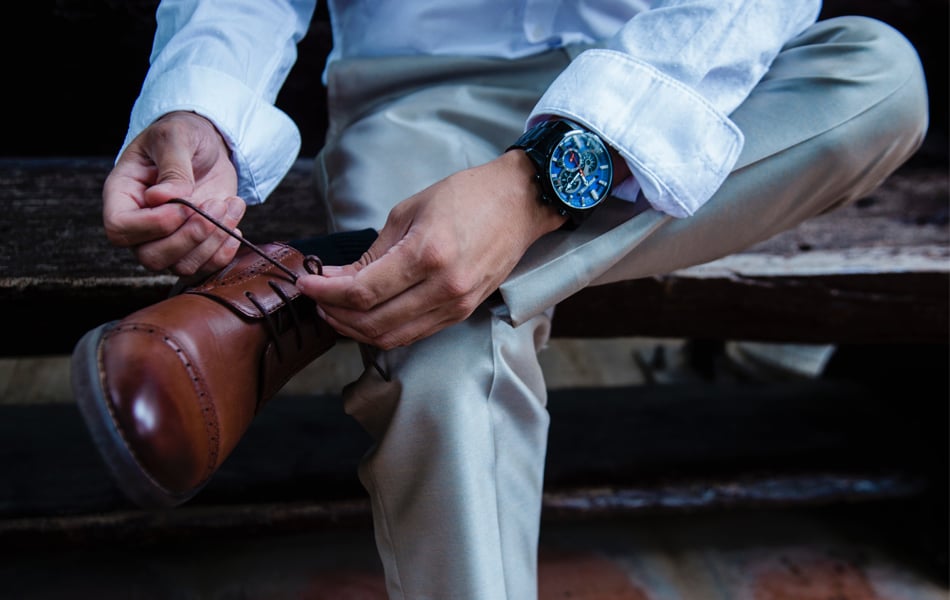 Shoe Protector Spray FAQ
Q: What is shoe protector spray?
A: A shoe protector spray forms a thin, protective layer or a shield that repels liquid from the surface of your shoes. Protectors act as a waterproof barrier for boots and shoes, and also help ward off other environmental damages, including salt, strong sunlight, dry heat, mud, and dust. You can use a shoe spray for work boots, dress shoes, your daily runners; basically, anything you're putting on your feet could use a shoe protector spray as a means of inexpensive upkeep.
Q: How far away should you be from the shoe/boot you're spraying?
A: First of all, be sure you're in a well-ventilated area before spraying any of this stuff. It's good for your shoes, not for your lungs (or pets, for that matter). Stand at a full arm's length distance, so your face will be as far away from the airborne spray as possible. Go in quick bursts, and ensure you cover each shoe/boot evenly. It's not a bad idea to invest in a few disposable face masks just for this occasion, especially if you're in less than ideal conditions and have to spray more often than you'd like. As an extra precaution, it is advisable to apply shoe protector spray outdoors.
Q: How often do I need to apply shoe protector spray?
A: This depends on how often you wear your shoes. If you've got half a dozen or more stashed in your closet, chances are you have one or two that you wear for daily use, and others for specific attire or occasions. Let's break down a few scenarios to best describe how often you should apply shoe protector spray.
Daily wear - Your kicks, your beaters, trainers, whatever you want to call them, have undergone hundreds of thousands of steps with you. They're tired, so it's time to slap on the protective barrier. You should spray your shoes down once every two weeks, allowing a full 24 hours for them to dry. Read further below for more information on specific climates and what that does to your shoes.
Special occasions - Apply your protector 48 hours prior to use (since we're assuming your special occasion shoes are all leather), and you'll be good for your day or two out in the sun. These should be good for another 1-3 uses, but if they're being shelved for weeks on end again, you'll want to sit on the side of caution and apply another coating 48 hours before the event.
Work wear - We can only imagine what you're treading through every single day. You know, and that's what matters. This is half our experience and half your judgment call. Assuming you're working the nine-to-five grind and have the battle scars to show for it, you should apply your spray when you get home on Friday night, and just let them dry until the next Monday. You're putting them through forty or more hours of hell; once a week will be your best bet.
Q: What about certain climates and conditions?
A: Seasons come and go, and each brings its own problem for your footwear. We've broken it down by season and different extremes below.
Spring - You're fighting massive amounts of pollen, rustled-up dust and a fair amount of heat. Spring is mild on your footwear, so you can stick to the guidelines we've listed above for proper maintenance.
Summer - Dry, high heat can cause a number of different issues. Your spray is still partially comprised of liquid, which will evaporate and cook in the sun. If you're out all day in the summer months, even for your regular kicks, you'll want to dial it back to one application of shoe protector spray per week.
Fall - Just like spring, it's fairly mild. You mostly have to watch out for mud (water doesn't evaporate as easily with declining temperatures), and other than that you'll be good. Apply as explained above.
Winter - When it's stone-white cold outside, you know, when the ground actually looks like it froze over, the spray on your shoes doesn't hold up quite so well. Apply once per week, especially if these winters bring a series of snowstorms.
Dry, dusty desert - Midwest means shoe distress. It's always dry, never humid, and your shoes are going to suffer for it. Dust is common here and will stick to and quickly degrade your shoe protector spray. Apply once weekly.
Salt and snow - This one can be tricky. Winter means you need to apply once weekly, but if you got stuck in an unexpected snowstorm or kicked through slush on the side of the road while walking home, you need to dry your shoes and apply the spray immediately. You'll burn through your protector quickly, but it'll be worth it.
Always raining - Rain kills your protector spray; there's no getting around it. If you're seeing 30% of your calendar covered in rain, you'll need to go once weekly. For those weeks where it just doesn't let up (we're talking all week), do it twice weekly.
Humid as hell - Humidity is water in the air, which just like rain, damages your protector. Once weekly should do the trick.
Q: Is it okay to use a hair dryer on your boots to dry them quickly?
A: It depends on what you're working with. Shoe spray doesn't inherently damage your shoes and boots, but applying it and waiting for it to dry is a totally different conversation. Whether it's water repellent spray or you're applying this for leather shoe care, this is what you need to know.
Canvas - Canvas is durable regardless of temperatures, so using a hairdryer won't be an issue here.
Textiles (nylon, wool, polyester) - These will be able to handle the heat fairly easily, and you should have no problem using your hairdryer on them. Textiles often come with a bit of stretchiness to them, so unlike thicker materials, the heat will absorb and dissipate fairly quickly.
Rubber - You probably don't have full shoes made of rubber, but your outsole is bound to be rubber. Concentrated heat from your hairdryer won't severely damage the rubber, not right away. Over time, rubber breaks down, and while the heat will accelerate deterioration, it won't warp or damage your sneakers immediately.
Synthetic fiber - You'll see these in a lot of Under Armour shoes, and this is a judgment call on your part. Because the heat will penetrate the breathable materials, your rubber insole will take some damage. This material is probably the quickest drying (in our experience) when it comes to the dreadful wait after applying shoe protector spray.
Leather (top or full grain) - This is where you hit a dead end. They take far longer to dry than other materials, yet you cannot, under any circumstances, use your hairdryer to speed up the process. Leather has an all-natural set of oils trapped inside, meaning that intense heat will dry them out. This is how you get fading (the unattractive kind), splitting, flaking, all the bad things that leather lovers don't want to happen.
Suede - Avoid using a hairdryer at all costs. Suede is a type of leather, and while it has less locked-in natural oils than full or top grain leather, you'll still be destroying them with that the blast of concentrated heat from a hairdryer.
Sources:
Applications of Waterproofing Chemicals - World Of Chemicals
Waterproofing - Wikipedia
Sign Up Now
GET THE VERY BEST OF GEARHUNGRY STRAIGHT TO YOUR INBOX