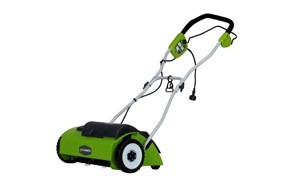 Greenworks 14-Inch 10 Amp Electric Lawn Dethatcher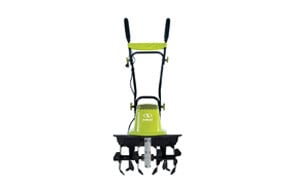 Mantis 7321 Power Tiller Aerator Dethatcher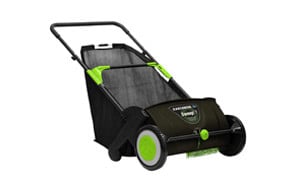 Earthwise LSW70021 21 Yard Sweeper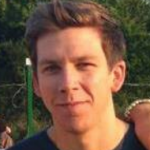 Thatch is an often thick layer of organic material that accumulates between the surface of your lawn and the base of the grass stems. A small amount of thatch is actually beneficial in that it can protect the roots of the grass from being damaged by the sun and various environmental factors. When this thatch becomes too thick however, problems develop. Water has a tougher time reaching the roots of the lawn, sunlight can't penetrate the dense mesh and insects can move in and take up refuge in the thatch, spreading disease. The lawn dethatcher is your way of removing unhealthy levels of thatch from your lawn and below we've brought together the best lawn dethatchers out there today.
The Best Lawn Dethatcher
Lawn Dethatcher Buying Guide & FAQ
How We Chose Our Selection Of Lawn Dethatchers
Brand - Noticeably missing in our list of best lawn dethatchers are big names in lawn care like John Deere and Toro. This is not in any way a negative reflection on those well-known brands. There's little doubt that John Deere makes outstanding lawn mowers for instance, but the company has virtually no presence in the lawn dethatcher segment. Same with some other big names. So we go with the best of what's available. And there are some fine dethatchers available from less high profile manufacturers.
Reviews - Because most of the members of our product testing group don't have enormous lawns on which to test these kinds of products we have to rely on two primary sources of information when making our assessments: feedback from landscaping pros and customer and third party reviews. We reached out to dozens of landscapers to elicit their opinions and gave significant weight to what they had to say. We then balanced things out by taking into consideration customer feedback that seemed reasonably well thought out. In addition to a smattering of professional third party reviews.

Features To Look For In Lawn Dethatchers
Electric - Most lawn dethatchers are either electrically powered or manually operated. Electric powered lawn dethatchers are reasonably lightweight and are pushed back and forth across the lawn in much the same way you would push a stand-up lawn mower. Electric powered dethatchers get high marks for not producing noxious fumes like gas powered lawn maintenance devices do. The motors on these devices (the best ones anyway) are well made and should stand up to repeated uses.
The thing is, unlike a lawn mower that you'll be using every couple of weeks during the warm weather, you may only use an electric grass dethatcher once every couple of years. At the most perhaps once a year. It depends largely on the type of grass you have. Kentucky bluegrass for instance is a known thatch producer. Whereas a tall fescue grass produces very little thatch. And thatching grass of that type may actually do more harm than good. So the bottom line is that the electric motor needs to be dependable, but isn't going to be asked to perform on a regular basis.
Manual - Most manual (that is non-motorized) dethatchers are pulled along behind a sit down lawn mower. Their steel tines reach down into the lawn and pull up the thatch as you go. This can be a big time and labor saver since you can take care of mowing and thatching in one fell swoop. But if you don't have a sit down mower it's not going to do you a lot of good. Of course the ultimate kind of manual lawn dethatcher is a dethatching power rake. But only those truly in love with getting their back into their "backyard" are going to want to go that route.

Cord length - Most electric power dethatchers have short cords that typically don't extend more than a couple of feet away from the device. There they hook up with an extension cord that runs back to the house. The extension cord itself can in theory be 200' long if you wish. Longer in some cases. But there are things to keep in mind when dealing with very long extension cords. One is that electricity making its way through an extension cord is subject to Ohm's Law. Ohm's Law states that the voltage is equal to the current x resistance. Resistance in wires increases over long distances. But this can be somewhat offset by increased diameter of the cord. Essentially, if you have a long thin extension cord you can expect the voltage to drop significantly by the time the power reaches your electric lawn dethatcher. This will affect the performance of the device.
Power - The power of the motor on your electric lawn dethatcher is another important consideration. In most cases dethatcher motors run from 8 to about 15 amps. Since we're pretty much conditioned to think the more powerful electric motor is the better electric motor you might be tempted to choose the 15 amp motor. With lawn dethatchers though the "stronger equals better" equation doesn't necessarily apply. This is because of the way a dethatcher works. Rather than wanting a big muscular dethatcher to get in there and scour the lawn of nasty thatch it's often better if the dethatcher works at a less punishing pace. Too much force might actually do damage to the roots of your lawn. So it's recommended you look for a motor that falls into the middle of the power spectrum.

Collection bag - Keep in mind that if your dethatcher (whether electric or manual) doesn't have a collection bag you'll be in for a long day of raking up the thatch after you loosen it up. A lot of folks don't think about this when purchasing their grass dethatcher and then are surprised when it deposits the loosened thatch onto the lawn. If you have a lawn mower with a collection bag you can use that as a kind of makeshift solution. And if you love raking this won't be an issue either. Most people however, would be well-served to make sure their new dethatcher comes with a collection bag.
Tines - While the motor gets all the credit it's really the tines that do the yeoman's work when it comes to dethatching. The tines are the metal fingers that reach down into the lawn, grab hold of the thatch accumulated at the base of the grass and pull it upward to the surface where it can be collected and disposed of. Without effective tines dethatching simply cannot occur. Tines are available in a variety of lengths and widths and are also fashioned from different materials. In addition, the wider the dethatcher the greater the number of tines will be in play. It's recommended you always look for stainless steel tines as they will resist corroding and they will be robust enough to deal with the resistance the thatch is likely to produce. If the maker of the dethatcher is cagey about what the tines are made of there's a chance they might be fashioned from plastic, which is something you want to avoid at all cost.

 Lawn Dethatcher FAQ
Q: What is lawn thatch?
A: Each time you mow the lawn some of the cut grass is left behind. Over time this dead grass accumulates at the base of the grass stems along with dirt and debris blown in on the wind until it forms a thick layer - a "thatch". If allowed to get thick enough this thatch layer begins to cut off water, sun and nutrients to the lawn. The result is that your lawn begins to take on a brownish complexion because it's being starved by the thatch. Not only that, but insects move in and take up residence in the nice safe thatch. They then spread out and attack the lawn while spreading diseases that further undermine the condition of the grass. In time the thatch will become so thick that it may even interfere with the ability of the mower to do its job.
Q: Can thatch formation be stopped?
A: Thatch formation is inevitable since it's impossible to retrieve 100% of the cuttings every time you mow the lawn. And equally impossible to prevent dirt, dead leaves and other debris from being carried into your yard on the wind and settling into the lawn. You can minimize the growth of thatch by making sure you do as good a job as possible of removing the cuttings after each mowing, keeping fertilizer use to a minimum and not watering your lawn so much that it encourages an unnatural rate of growth. Also, infrequent mowing will commonly lead to thatch buildup. If you are cutting more than 1/3 of the blade of grass at any one time these long cuttings are ideal thatch generators. Frequent mowing means shorter cuttings that break down faster and can't create the characteristic thatched weave.

Q: Do you really need a grass dethatcher?
A: Only if you want your lawn to look good. Thatch is something that's going to happen. And if you don't engage in periodic dethatching it will wind up strangling your lawn and causing it to take on an increasingly brownish, brittle character. So if you want your lawn to look good year after year then yes, you need to use a yard dethatcher occasionally. How occasionally? Some lawns may need to be dethatched every year. While in other cases you may go a couple of years between thatching the grass. But even grass types that don't naturally produce a lot of thatch will at some point need tending. Keep in mind too that, in most cases, the longer you wait to remove the thatch the more difficult the process is going to be. It may get to the point that you'll need to both dethatch and aerate the core of the lawn as well to revitalize it.