Best Wine Aerators In 2022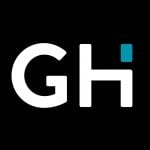 This product guide was written by GearHungry Staff
Last Updated
April 15, 2020
GearHungry Staff
GearHungry Staff posts are a compilation of work by various members of our editorial team. We update old articles regularly to provide you the most current information. You can learn more about our staff
here
.
GearHungry may earn a small commission from affiliate links in this article.
Learn more
There is a definite method to drinking fine wine. Sure, you can just pop the cork and start guzzling, but there are several reasons why this is wrong. Firstly, there is nothing pretty about watching someone upend wine into their mouths straight from the bottle, but more importantly, you will never experience the full flavor of wine. To truly appreciate a bottle of wine that has been artfully made, matured and then bottled, you need to take things slowly. Wine is one of those beverages that need to be savored. You want to take your time uncorking the bottle and give the cork a little sniff. You can then pour the wine straight into glasses, but to truly release all the layers and aromas of a good wine, you need to let it breathe.
So why does something that has been bottled for months, if not years, need to breathe? It's simple. By infusing some air into wine, the full-bodied aromas are released and this enhances the flavor as you drink. There are a couple of ways you can aerate your wine. You can pout it into a decanter and let it sit for a while, or you can pop a wine aerator over the bottle opening and gently pour the wine into the glass. The best wine aerators will give your favorite grape juice a little more life and enhance your wine drinking experience.
The Best Wine Aerator
Vintorio Wine Aerator OMNI Edition

The finest wines deserve the finest aerators, and it is difficult to discover something that provides the same experience as the Vintorio Wine Aerator OMNI Edition. If you're looking for an aerator that opens the tannins, this is the one. If you need a smoother mouthfeel from your wine, you should look no further than this. If you're after an overall improved wine drinking experience, well, this is it.
It offers reliable and time-tested aeration that will make even the cheapest wine from the store feel like a vintage that has been allowed to sit for centuries. But besides this, you can also enjoy the inspired and hassle-free design that eliminates the confusion from aerating wine, especially if you've never tried it before.
The top-quality acrylic construction also provides confidence that this is something that will last through many dinner parties as you ascend the ranks of the suburban elite. Soon, people will come crowding to your door asking for one drop of the sweetest, smokiest tipple, and it'll be up to you whether to allow it. To top it all off, it comes in a premium gift box that further confirms the quality in your hands
Key Features:
Opens tannins and creates smoother mouth feel
Enhances drinking experience
Reliable and time-tested aeration
Inspired and hassle-free design
High-quality acrylic construction
Premium gift box presentation
Specification:
Brand

Vintorio

Model

VOWA1

Weight

1.25 pounds
Rabbit W6127 Super Wine Aerator And Pourer




This Rabbit Super Wine Aerator and Pourer is a simple and stylish gift for those who want to pour wine without waiting and without fuss. It's made from polished stainless steel which is sleek and stunning enough to complement any table decor and you can quickly and effectively aerate your wine as you serve it to your guests. The spout of this wine aerator has been designed to offer drip-free pouring so you won't ruin your best linens and it's also quick and easy to clean. Just a quick rinse under running water is all it needs.
Key Features:
High quality design and construction
Aerates straight from the bottle
Polished stainless steel accents
Long-term durability
Timeless style
Easy to clean and hand-washable
Specification:
Brand

Rabbit

Model

W6127

Weight

1.6 ounces
TenTen Labs Wine Aerator Pourer

For a fuss-free, simple wine pouring, you can't go wrong with this 2-pack of wine aerators from TenTen Labs. The compact design is perfect for parties and events, or you can take it with you for picnics and beach parties. The rubber cap grips the bottle tightly so you get a great seal ensuring no spills or drips and when you're done, this wine aerator is super easy to clean. The magic happens with the flow regulator which adds air as your pour to bring out the best of the wine and the wide mouth ensures you can pour with great accuracy, which you'll really appreciate when you crack open the second or third bottles. For more quality products like this, check out our selection of the best wine preservation systems.
Key Features:
Perfectly aerates wine
Compact and convenient design
Beautiful modern design
Functional style
Rubber cap to prevent drips
Lifetime manufacturer's guarantee
Specification:
Brand

TenTen Labs

Model

CTX-xingjiuqi

Weight

1.6 ounces
Vintorio Wine Aerator Pourer

Impress your guests and pour your wine in style with this Premium Aerating Pourer and Decanter Spout from Vintorio. This great wine aerator has a large aerating chamber with an air tube and three air holes that work together to optimize the amount of air infused into the wine. The ribbed rubber seal ensures this wine aerator will fit almost all bottles creating a seal and the spout has been designed to prevent drips so no more stained tablecloths. The aerator can also be disassembled making it easy to clean and it's perfect for use at home or in pubs, clubs, and restaurants. Improve the aroma, flavor, and texture of your wine so you can enjoy every drop. For more amazing products for wine lovers, check out our guide to the best wine coolers.
Key Features:
Infuses wine with the optimal amount of oxygen
Keeps tablecloth safe from wine stains
Elegant design
High-quality materials
Adds refinement to drinking experience
Easy to use and easy to clean
Specification:
Brand

Vintorio

Model

VAPBLK1

Weight

1.28 ounces
Aervana Original: 1 Touch Luxury Wine Aerator

The Aervana Original: 1 Touch Luxury Wine Aerator is unlike any other aerator you've ever come across, and if you're someone short on time but full of thirst, this will accelerate all aeration adventures so you can sit back and enjoy the finest drink you've ever tasted.
It provides instant aeration at the push of a button, it's quick and requires no lifting, aiming, and even no spilling. If you're someone who has had their fair share of wine mishaps, this is a product designed especially for you. It's also easy to clean to help maintain quality and keep the flavors consistent, but perhaps most impressive (and most useful), is that it keeps wine sediment at the bottom of the bottle so you won't get that sudden surprise that almost ruins your experience.
The compact design makes it easy to store, but this doesn't mean you'll miss out on power or performance. There are also the batteries included in the package, so if you've been waiting to open a bottle of wine that won't stop calling your name, you may as well get the glasses ready, set out the cheese board, and put on some gentle tunes to set the mood. Bottoms up, indeed.
Key Features:
Instant aeration at the push of a button
Fast aeration
Easy to use and clean
Keeps wine sediment at the bottom of the bottle
Compact and easy to store
Batteries included
Specification:
Brand

Aervana

Weight

1.5 pounds

Everybody loves a product that does more than you expect it to at first glance, and the Aerating Pourer and Dual Function Bottle Stopper is an ideal example of this. Its dual functionality comes from the aerating and stopper features, and these will both help distribute the wine, but also keep it in excellent condition so you can enjoy it just as much the next time you take a drink.
It's easy to close and secure around the bottleneck, using a simple twisting design to ensure a stable connection. When secured, it will aerate as you pour, providing immediate results and helping you enjoy the finest wines the way they were intended. For further satisfaction, it also boasts a drip-free pouring spout so you won't waste wine, nor spill it over the table. These features combine to improve a superb drinking experience that can make even the biggest wine heathen change their opinion.
To help maintain the quality, it's hand washable only, but this works in your favor. You can ensure that you clean it out properly to prevent leftover wine inside. As it fits comfortably in your hand, it's also easy to use and take with you wherever you go, so a quality drinking experience is never too far away.
Key Features:
Dual function
Easy to close and secure
Aerates as you pour
Drip-free pouring spout
Hand washable only
Improves drinking and tasting experience
Specification:
Brand

Rabbit

Model

R2-25301

Weight

2.39 ounces
Vinturi V1010 Essential Red Wine Aerator Pourer




Enjoy your wine from the first drop to the last when you aerate it with this Vinturi Essential Red Wine Aerator Pourer. The intake channels of this wine aerator draw in optimal oxygen levels that improve the bouquet and enhance the flavors of the wine and give you a smoother finish. The internal design has been created to increase the wine's velocity and drastically accelerate the wine's aeration process. This wine aerator is a little different from many others as it is handheld with the wine filtering through as you hold it over a glass. It includes a non-drip stand and a travel pouch making this a great wine aerator to take with you on those romantic midnight picnics with your special someone. You may also be interested in some of the best electric wine bottle openers, so be sure to check them out.
Key Features:
Accelerate wine's aeration process
Intake channels draw in optimal oxygen levels
Internal design creates an increase in wine's velocity
Improves bouquet and enhances flavors
Includes non-drip stand and travel pouch
Specification:
Brand

Vinturi

Model

V1010

Weight

7 ounces
Zazzol Wine Aerator Decanter

Next time someone brings a cheap bottle of wine to your dinner party, give it a much-needed boost with this Zazzol Wine Aerator Decanter. This great little wine aerator has the ability to transform any wine into great wine so you can enjoy the enhanced flavor, a fuller bouquet and a nicely balanced finish.  The patented multi-stage design gives the wine 3 times more effective aeration to bring out all those beautiful aromas. You can also save your tablecloth as the hassle-free design helps to avoid leaking, dripping or overflow. Best of all, this wine aerator come elegantly presented in a stunning box making it a great gift for wine lovers.
Key Features:
Transform any wine to a Great wine
Enjoy enhanced flavor, fuller bouquet, balanced finish
Patented multi-stage design
3 x more effective aeration.
Hassle-free design avoids leaking, dripping, or overflow
Elegant presentation box for great gift idea
Specification:
Brand

Zazzol

Model

Premium Wine Aerator Decanter

Weight

1 pounds




Enjoy the full-bodied taste of perfectly aerated wine when you attach this wine aerator to your favorite bottle before pouring. The CORKAS Wine Aerator has an ergonomically designed pouring spout that instantly aerates the wine to perfection. It will add oxygen to wine that is well-aged, or even not aged enough. Aerators for wine should be made from FDA approved materials the wine won't pick up any nasty, artificial tastes and this one is made from good quality materials for your safety. The anti-drip rubber stopper prevents spills and drips marring your tablecloths and when the wine drinking is over, you can disassemble this wine aerator for quick, easy cleaning. The modern and elegant design looks stunning enough for formal and informal occasions so impart some air into your wine and slip slowly. It would also make a perfect gift for men who love to drink.
Key Features:
Aerates wine instantly
Ergonomically designed pouring spout
FDA approved materials
Easy to dismantle and clean
Anti-drip rubber stopper
Modern and elegant design
Specification:
Brand

CORKAS

Model

CK17

Weight

4.8 ounces
Soireehome – In Bottle Wine Aerator




Make wine pouring a hot topic of conversation at your next dinner party when you pour using this In Bottle Wine Aerator from Soireehome. The design is spherical and quite unusual. As the wine exits the bottle it swirls almost hypnotically inside the hand-blown borosilicate glass. The taste and bouquet of any wine you pour will be instantly enhanced and you can control the amount of aeration your wine gets as it exits the bottle. Pouring and serving wine has never been more visually pleasing.
Key Features:
Instantly enhances the taste and bouquet of all wines
Control the amount of aeration as you pour
Suitable for pouring red and white wines
Hand-blown from borosilicate glass
Made of a proprietary strengthened glass
Easy to use and easy to clean
Specification:
Brand

Soireehome

Model

SO1006

Weight

6.4 ounces
CCsky Wine Aerator Electric

Modern technology meets the ancient art of winemaking with this CCsky Electric Wine Aerator. Once you place the airtight rubber seal wine aerator over your bottle, you can pour and aerate your wine at the touch of a button. You can also use it as a pourer for other beverages like whiskey or brandy as this aerator can fit most standard bottle openings. This electric wine aerator features a built-in Li-ion battery that can be charged via USB so you can charge it with ease and keep your wine pouring. Maintenance is also quick and easy. Simply fill an empty wine bottle with water, place the electric wine aerator over the bottle and let it run so the water flushes through the tubing.
Key Features:
Electric Wine Aerator & Dispenser
Pour and aerate wine at the touch of a button
Airtight rubber seal
Works with most wine, whiskey or brandy bottles
Quick, effortless maintenance
Built-in Li-Ion, USB rechargeable battery
Specification:
Brand

CCsky

Weight

1.23 pounds
WAERATOR WA-A01-BK Instant 1-Button Electric Aeration

No one wants to wait hours for wine to breathe and with this WAERATOR Electric Wine Aerator, there is no waiting before you imbibe. Aerate and oxidize your wine with the touch of a button with a wine aerator that is stylish and functional. The dual infusion and suction system draw wine through the tubing without raising the nasty sediment that usually lurks on the bottom of the bottle. This electric wine aerator also keeps an open bottle of wine fresher for longer and it works well with young and aged wines. It's powered by AAA batteries and it's easy to keep clean and well maintained. Get one for yourself to enjoy all the health benefits of wine and get another one as a great gift idea for a fellow wine lover.
Key Features:
Aerate and oxidize with one button
Dual infusion & suction system draws wine, not sediment
Keep wine fresher for longer
No-fuss cleaning and maintenance
Perfect for young and aged wines
Powered by 4 AAA batteries
Specification:
Brand

WAERATOR

Model

WA-A01-BK

Weight

8 ounces
Aervana Essential: Electric Wine Aerator

Instantly aerate and decant your favorite wine with a simple touch when you attach this Aervana Electric Wine Aerator and Pourer. This magnificent wine aerator offers 6 times the aeration of the usual run-of-the-mill aerators and it attaches easily to any bottle of wine you want to drink. Attach this wine aerator to a bottle and let it take center stage at the dinner table as it stands regally waiting to pour wine to your guests. It is powered by 6 AAA batteries so it is easy to use for effortless wine pouring. If you only get one wine aerator, this is the one you simply must-have.
Key Features:
Instantly aerate/decant your wine
Wine tastes smoother and more balanced
6 times the aeration of typical gravity aerators
Attaches easily to any bottle of wine
Suitable for red or white wines
Powered by 6 AAA batteries
Specification:
Brand

Aervana

Model

ME6

Weight

13.6 ounces
Wine Aerator Buying Guide & FAQ
Types of Wine Aerators
Handheld Aerator – These aerators for wine are certainly simple enough. With a handheld wine aerator, you can essentially aerate and decant your wine at the same time. You simply hold the wine aerator over the glass and pour wine into the aerator's chamber. As the wine passes through the chamber into the glass, it collects air. The bottom of these handheld aerators is also designed to further infuse oxygen into the wine. Handheld aerators allow a decent amount of air to be infused into the wine, enhancing the wine tasting experience. While these are simple enough to use, pouring wine requires the use of two hands.
In-Bottle Stopper – These make up the most common types of wine aerators and are the simplest to use. The bottoms of in-bottle stoppers usually have a good quality rubber seal which, when inserted into the bottle's neck, completely seal the bottle so wine is poured directly through the aerator. Many also come with an additional stopper so this type of wine aerator also functions as bottle stoppers, decanters and pourers in addition to aerating wine. In the past, this type of wine aerator infused the least amount of oxygen into wine. However, with research and development in terms of design, many of these are now exceptionally well made and many can aerate wine to perfection.
Electric Wine Aerators–For those who regularly drink wine and love to impress their guests, and electric wine aerator is a must-have. This clever device is usually powered by batteries and is simply attached to the top of the bottle. It usually has a tube attached that fits inside the bottle all the way to the bottom so, when you push a button, wine is drawn up through the tubing and is then filtered through the aeration chamber and into your glass through a spout. The amount of air injected into your wine using an electric wine aerator is enough to transform a mediocre bottle of wine into a great tasting one. While these are the most expensive wine aerators, they are the simplest and most effective to use.
Wine Aerator FAQ
Q: What is a wine aerator?
A: A wine aerator is simply a small device that is used to add oxygen to wine. Most are designed so that as wine is poured, air is drawn into the wine to add flavor, enhance the aroma and, in the case of bitter tannins, soften the finish. Wine is aerated via fluid dynamics called the Bernoulli Principle.
Q: What is the bernoulli principle?
A: The Bernoulli Principle was formulated by Daniel Bernoulli who was born in the Netherlands. He was a mathematician and physicist of the 1700's in Switzerland where he applied mathematical principles into mechanics, more specifically, fluid mechanics. How this theory works in terms of wine aerating is simple. As the speed of flowing liquid increases, the pressure within that liquid decreases. So, as wine is poured through an aerator, its velocity is increased and the pressure is decreased. This pressure difference draws air into the wines to improve the flavor, texture and bouquet of wine.
Q: What is the difference between a decanter and an aerator?
A: If you've ever been to a fancy dinner in a restaurant or even friend's home, you may have been served wine that was poured from an elegant looking bottle that was rather narrow at the top and quite wide at the bottom. These ornately shaped bottles or carafes are called wine decanters. Wine is poured from a bottle into a decanter and left there to breathe or aerate for a while. How long, depends on the quality of the wine. A wine aerator also infuses air into wine, but it does so instantly. This is the preferred method for those who don't want to wait for their wine to breathe and also those who don't want a collection of wine decanter hanging around their wine areas collection dust. Wine aerators not only aerate wine faster than decanting, they also infuse considerably more oxygen to the wine and dramatically improving the flavor and bouquet of wine.
Q: Why is it important to aerate wine?
A: There is no question that some wines are infinitely better than others and a when wine is aerated it becomes more eloquent in flavor and bouquet. During aeration, the wine releases more aroma and much of the subtle notes of the wine come to the forefront so the drinker can enjoy all the tantalizing layers hidden within the wine. When it comes to red wines, aeration is doubly important as the tannins in red wine are often bitter and can make the wine difficult to drink. Aeration reduces the bitterness of the tannins giving the wine a smoother finish and elevating the wine to a higher level. After being cooped up in a bottle for who knows how long, the wine's best characteristics can be released with a little aeration.
Q: Which types of wine need to be aerated?
A: Most red wines will certainly benefit from aeration, but some white wines should also be aerated. Young red wines are rich in tannins and these wines have a lot of attitude. The trouble with tannins is that they have a high level of bitterness that can detract from the robust and delicate flavors of the wine. As wine ages, some of the bitterness in the tannins is diminished making the wine taste better with a smoother finish. Aerating wine, in some ways, accelerates the aging process. By infusing oxygen into wine, the amazing flavors and aromas are released and, as the bitterness of the tannins is decreased, the wine smells and tastes a lot better.
Some light bodied wines such as Pinot Noir, Burgundy and Zinfandels may not need aeration. Port wines also don't need decanting or aerating. The only other wines that do not need aeration are cask wines and cheap wines. Unfortunately, some of these are simply not worth buying so you are much better off drinking wine less often, but thoroughly enjoying what you do drink.
Q: Isn't oxygen bad for wine?
A: Wine, like us humans, benefits from the "everything in moderation" rule. A moderate amount of aeration will inject a good amount of oxygen into the wine, vastly improving its taste and bouquet. However, leave wine to aerate too long may expose it to too much oxygen and the wine will start to oxidize. As wine oxidizes, the flavor and aroma become flat and the color will change from a robust red, to an unsightly dark brown. This oxidation takes hours, if not days to ruin a good wine. That is why in-bottle stopper and electric wine aerators are so popular. They only aerate the wine you pour and the rest is kept safely ensconced within its protective bottle.
If you are a wine lover, the key to enjoying good wine to drink in moderation. The first glass or two will always taste amazing. Unfortunately, as you further imbibe, all wines will taste the same. That is why, in old times, hosts at large functions would serve the best wine at the start of a party and start depleting their reserves of poor-quality wine as the night went on and guests were no longer aware of what they were drinking. Let your wine breathe with one of these great wine aerators and enjoy the art of wine drinking.
Sign Up Now
GET THE VERY BEST OF GEARHUNGRY STRAIGHT TO YOUR INBOX