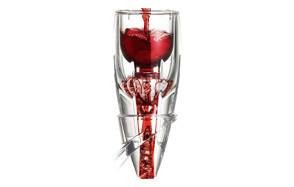 Vintorio Wine Aerator OMNI Edition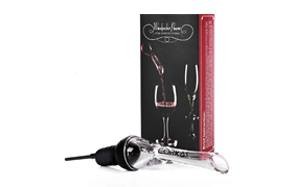 CORKAS Wine Aerator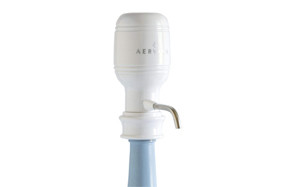 Aervana Essential: Electric Wine Aerator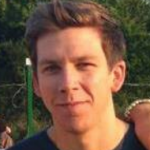 There is a definite method to drinking fine wine. Sure, you can just pop the cork and start guzzling, but there are several reasons why this is wrong. Firstly, there is nothing pretty about watching someone upend wine into their mouths straight from the bottle, but more importantly, you will never experience the full flavor of wine. To truly appreciate a bottle of wine that has been artfully made, matured and then bottled, you need to take things slowly. Wine is one of those beverages that need to be savored. You want to take your time uncorking the bottle and give the cork a little sniff. You can then pour the wine straight into glasses, but to truly release all the layers and aromas of a good wine, you need to let it breathe.
So why does something that has been bottled for months, if not years, need to breathe? It's simple. By infusing some air into wine, the full-bodied aromas are released and this enhances the flavor as you drink. There are a couple of ways you can aerate your wine. You can pout it into a decanter and let it sit for a while, or you can pop a wine aerator over the bottle opening and gently pour the wine into the glass. The best wine aerators will give your favorite grape juice a little more life and enhance your wine drinking experience.
The Best Wine Aerator
Wine Aerator Buying Guide & FAQ
Types of Wine Aerators
Handheld Aerator – These aerators for wine are certainly simple enough. With a handheld wine aerator, you can essentially aerate and decant your wine at the same time. You simply hold the wine aerator over the glass and pour wine into the aerator's chamber. As the wine passes through the chamber into the glass, it collects air. The bottom of these handheld aerators is also designed to further infuse oxygen into the wine. Handheld aerators allow a decent amount of air to be infused into the wine, enhancing the wine tasting experience. While these are simple enough to use, pouring wine requires the use of two hands.
In-Bottle Stopper – These make up the most common types of wine aerators and are the simplest to use. The bottoms of in-bottle stoppers usually have a good quality rubber seal which, when inserted into the bottle's neck, completely seal the bottle so wine is poured directly through the aerator. Many also come with an additional stopper so this type of wine aerator also functions as bottle stoppers, decanters and pourers in addition to aerating wine. In the past, this type of wine aerator infused the least amount of oxygen into wine. However, with research and development in terms of design, many of these are now exceptionally well made and many can aerate wine to perfection.
Electric Wine Aerators–For those who regularly drink wine and love to impress their guests, and electric wine aerator is a must-have. This clever device is usually powered by batteries and is simply attached to the top of the bottle. It usually has a tube attached that fits inside the bottle all the way to the bottom so, when you push a button, wine is drawn up through the tubing and is then filtered through the aeration chamber and into your glass through a spout. The amount of air injected into your wine using an electric wine aerator is enough to transform a mediocre bottle of wine into a great tasting one. While these are the most expensive wine aerators, they are the simplest and most effective to use.
Wine Aerator FAQ
Q: What is a wine aerator?
A: A wine aerator is simply a small device that is used to add oxygen to wine. Most are designed so that as wine is poured, air is drawn into the wine to add flavor, enhance the aroma and, in the case of bitter tannins, soften the finish. Wine is aerated via fluid dynamics called the Bernoulli Principle.
Q: What is the bernoulli principle?
A: The Bernoulli Principle was formulated by Daniel Bernoulli who was born in the Netherlands. He was a mathematician and physicist of the 1700's in Switzerland where he applied mathematical principles into mechanics, more specifically, fluid mechanics. How this theory works in terms of wine aerating is simple. As the speed of flowing liquid increases, the pressure within that liquid decreases. So, as wine is poured through an aerator, its velocity is increased and the pressure is decreased. This pressure difference draws air into the wines to improve the flavor, texture and bouquet of wine.
Q: What is the difference between a decanter and an aerator?
A: If you've ever been to a fancy dinner in a restaurant or even friend's home, you may have been served wine that was poured from an elegant looking bottle that was rather narrow at the top and quite wide at the bottom. These ornately shaped bottles or carafes are called wine decanters. Wine is poured from a bottle into a decanter and left there to breathe or aerate for a while. How long, depends on the quality of the wine. A wine aerator also infuses air into wine, but it does so instantly. This is the preferred method for those who don't want to wait for their wine to breathe and also those who don't want a collection of wine decanter hanging around their wine areas collection dust. Wine aerators not only aerate wine faster than decanting, they also infuse considerably more oxygen to the wine and dramatically improving the flavor and bouquet of wine.
Q: Why is it important to aerate wine?
A: There is no question that some wines are infinitely better than others and a when wine is aerated it becomes more eloquent in flavor and bouquet. During aeration, the wine releases more aroma and much of the subtle notes of the wine come to the forefront so the drinker can enjoy all the tantalizing layers hidden within the wine. When it comes to red wines, aeration is doubly important as the tannins in red wine are often bitter and can make the wine difficult to drink. Aeration reduces the bitterness of the tannins giving the wine a smoother finish and elevating the wine to a higher level. After being cooped up in a bottle for who knows how long, the wine's best characteristics can be released with a little aeration.
Q: Which types of wine need to be aerated?
A: Most red wines will certainly benefit from aeration, but some white wines should also be aerated. Young red wines are rich in tannins and these wines have a lot of attitude. The trouble with tannins is that they have a high level of bitterness that can detract from the robust and delicate flavors of the wine. As wine ages, some of the bitterness in the tannins is diminished making the wine taste better with a smoother finish. Aerating wine, in some ways, accelerates the aging process. By infusing oxygen into wine, the amazing flavors and aromas are released and, as the bitterness of the tannins is decreased, the wine smells and tastes a lot better.
Some light bodied wines such as Pinot Noir, Burgundy and Zinfandels may not need aeration. Port wines also don't need decanting or aerating. The only other wines that do not need aeration are cask wines and cheap wines. Unfortunately, some of these are simply not worth buying so you are much better off drinking wine less often, but thoroughly enjoying what you do drink.
Q: Isn't oxygen bad for wine?
A: Wine, like us humans, benefits from the "everything in moderation" rule. A moderate amount of aeration will inject a good amount of oxygen into the wine, vastly improving its taste and bouquet. However, leave wine to aerate too long may expose it to too much oxygen and the wine will start to oxidize. As wine oxidizes, the flavor and aroma become flat and the color will change from a robust red, to an unsightly dark brown. This oxidation takes hours, if not days to ruin a good wine. That is why in-bottle stopper and electric wine aerators are so popular. They only aerate the wine you pour and the rest is kept safely ensconced within its protective bottle.
If you are a wine lover, the key to enjoying good wine to drink in moderation. The first glass or two will always taste amazing. Unfortunately, as you further imbibe, all wines will taste the same. That is why, in old times, hosts at large functions would serve the best wine at the start of a party and start depleting their reserves of poor-quality wine as the night went on and guests were no longer aware of what they were drinking. Let your wine breathe with one of these great wine aerators and enjoy the art of wine drinking.