Gifts For Coworkers In 2021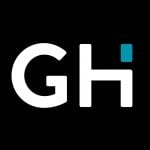 This product guide was written by GearHungry Staff
Last Updated
October 26, 2018
GearHungry Staff
GearHungry Staff posts are a compilation of work by various members of our editorial team. We update old articles regularly to provide you the most current information. You can learn more about our staff
here
.
GearHungry may earn a small commission from affiliate links in this article.
Learn more
While you can't pick your coworkers, you certainly can choose what to buy for them – although, this can be quite tricky! We spend the larger part of our days with colleagues and associates, so it only makes sense to gift them with something special when there's cause for celebration. Be it a birthday, a promotion or your turn for Secret Santa, buying gifts for coworkers can help you to establish good relationships in the workplace whilst adding to the team spirit. The tricky part sets in when you have to decide what to get, especially if you have quite a few different personalities to buy for. But, have no fear! Our team of gifting experts is here to help you just in time for the holiday season by rounding up 25 of the most favoured and best gifts for coworkers. Here they are, in no particular order:
Gifts For Coworkers
Tilevo Dinosaur Tea Infuser Set of 2




Perfect for the office tea-drinker, this set of quirky Brachiosaurus tea infusers not only make a superb hot beverage, but the novel gift will also brighten up a home kitchen or the office canteen with its striking green and turquoise colours and a modern design. Made from 100% food-grade silicone, the infusers are safe to use in boiled water – simply insert loose tea leaves into the bottom half and then place the Dinosaur into a hot cuppa. Allow the leaves to steep for a while and then enjoy a fresh cup of tea at the end of a demanding workday. If you are looking for office gift ideas that tick the boxes for being both fun yet practical, then you'll hit the nail on the head with these prehistoric critters. If you love drinking tea, make sure you also check our guide to the top tea makers.
Key Features:
Easy to use tea-leaf infuser
Made from non-toxic and BPA free silicone
A quirky and original design
Dishwasher safe
Specification:
Brand

Tilevo

Model

TE002

Weight

3.2 ounces
Real Bamboo Essential Oil Diffuser

Let's face it, work and office life can often leave us feeling anxious, stressed and exhausted overall. So, do your coworkers a favour and help them to unwind with this beautiful-looking and super practical Bamboo Essential Oil Diffuser. In fact, this device is so soothing, you might just want to add an extra one to the basket for your own use! Simply add a few drops of your favourite essential oil into the diffuser and then set the timer to your preferred options – the device will atomically spray a mist of oils into the air and add a pleasant smell to the room. Perfect for relaxation purposes, this essential oil diffuser is a wonderful way to add to an appealing atmosphere without using chemical-laden products.
Key Features:
Easy to use with only two buttons
Made from BPA free Bamboo
A perfect calming and relaxation mechanism
Easy to clean and maintain
Specification:
Brand

Urpower

Model

OD-A001

Weight

1.1 pounds
Rest My Sole Foot Rest Cushion




If you need your colleagues and workmates to peak up their performance, then one way to encourage them to remain hard at work at their desks is to add to their comfort. And in "steps" the Rest My Sole Foot Rest Cushion! Designed for pure luxury, this is not your average footrest, oh no – this pillow features a supportive and resilient foam foundation while resting at a height that leaves sufficient leg room under the desk. The soft cushioned fabric and curved design help to relieve foot and leg fatigue whilst perfecting posture and aligning the spine to help avoid backache and headaches. Treat your team by placing one of these under their desks and you'll have happier campers all-round!
Key Features:
Soft machine washable fabric
Improves blood circulation
Prevents backache
Anti-slip tread keeps footrest in place
Specification:
Brand

Well Desk

Model

WD003

Weight

13.6 ounces

If it's Christmas gift ideas for coworkers you're after, then we simply have to mention these ingenious Infinity Cube Fidget Toys. Small in price as well as design, these nifty gadgets make excellent stocking stuffers – but that's not all! Fidget toys are a great invention that have been made with the purpose of helping people to curb anxiety, stress and restlessness. They encourage their users to focus and relax while they are kept and manoeuvred in the palm of one's hand. This fidget cube features a flip and fold technique and has a satisfying appeal. Engineered from only the finest materials, this is a gift that oozes quality despite its competitive cost. Be sure to also check out our list of the best fidget spinners for more great items like this.
Key Features:
Portable and pocket-sized
Anxiety and stress-reliever fidget toy
Made from top quality materials
Suitable for kids, teens and adults
Specification:
Brand

Small Fish

Model

DGC2095

Weight

1.6 ounces
KYONNE Build-On Brick Mug

Probably more appealing to the masculine figures, these super cool Lego Build-On Brick Mugs make excellent gifts for male coworkers. Attention-grabbing, interactive and pretty awesome to drink from, not only are these build-on mugs fun to put together but place one on your desk and there you have the perfect conversation starter too! What we really love about this gifting idea, however, is that the recipient can customise it by placing the blocks to create their own unique patterns, which they can then swap and fiddle with as they please. We can assure you that this gift will be received with great interest and enthusiasm!
Key Features:
Made from food-grade non-toxic plastic
Customise your mug as you please
Attracts attention
An ideal desk ornament
Specification:
Brand

KYONNE

Weight

5.6 ounces
Hango Adult Lunch Box Set Of Two

Spruce up your colleagues' lunch break with this set of 2 high-quality and professional-looking lunch containers. Each elegant set comes with a larger and smaller fully insulated lunch box, giving the recipient options as they pack their lunch for work in this luxury lunchbox apparel. Fashioned from high-density polyester 300D, the Hango Adult Lunch Bags are extremely durable and have been designed to keep their contents at ideal temperatures whilst keeping food free from contamination. An elite gift that will certainly go to good use!
Key Features:
Quality fabric with a pleasant design
2 different sizes for different packaging options
Fully insulated
Perfect for picnics
Specification:
Brand

Hango

Model

Set of 2 Sizes

Weight

8.5 ounces
KONA French Press Coffee Maker

In your typical office environment, one of the first things the employees do when they arrive at work is head for the kettle. We all need a good dose of caffeine to start our busy days! This is why we recommend the KONA French Press Coffee Maker. This is one of those office gifts that will not only leave the lingering aroma of freshly brewed coffee in the workplace, but the recipient will be pretty perky at the fact that they can now personalise their coffee and stray away from instant brands that simply don't compare to the genuine taste of ground coffee beans. Add a bag of your coworkers favourite blend to the gift box and there you have a thoughtful gift that could possibly do its rounds in the office.
Key Features:
Unique and attractive insulated shell
BPA free plastic components
Easy to clean and dishwasher safe
5 out of 5 Amazon rating
Specification:
Brand

IdylcHomes KONA

Model

IDHCN-FP0011

Weight

14.1 ounces

While this might not be the classiest of gifts for colleagues, this handheld scalp massager designed by Body Back Company will definitely be put to good use – once your colleague figures out what it's for, that is! With a handle and claw-like prongs, this strange-looking product offers the ultimate relaxation method – a good-old head scratching! Super easy on the pocket, this gifting idea provides euphoric tingling and deep relaxation as it is manoeuvred over one's scalp, giving the ultimate head massage. A DIY head massage is always a winner!
Key Features:
An affordable gifting solution
Easy to use and easy to clean
Made from quality materials
Provides an ultimate DIY head massage
Specification:
Brand

Body Back

Model

4332499791

Weight

0.6 ounces




Beautifully hand-bound with 120gsm heavy-duty white paper and wrapped in an elegant soft faux-leather cover, the Academic Passion Planner has been designed to make life easier while adding a touch of class to your day. If you are looking for gift ideas for coworkers that will not only make life in the office more of a smooth sail but will get your colleagues' personal tasks in order too, then this daily diary planner will make the perfect present – especially if you are about to embark upon a new year! AND! When you give the Academic Passion Planner as a gift, you're gifting someone else too! Yup, for each diary you purchase, the company in question donates one to an organisation or individual who is trying to make a positive difference to their own future or for the world as a whole! So, why not give the gift of giving?
Key Features:
Includes a Passion Road Map
Academic Planner runs August 2018 – July 2019
Monthly reflection questions
Additional blank and dotted pages
Specification:
Brand

Academic Passion

Model

Rose Gold

Weight

1.37 pounds
SodaStream Jet Sparkling Water Maker

Add a touch of pop and sparkle to your associate's day with the top quality super fun SodaStream Jet! If your coworker is kind enough to share, then this nifty gadget would make an awesome addition to the office kitchen and will allow your team to remain cool and fresh as they sip on their favourite soda flavours or sparkling water come summer time. While this gift does come at a price, the recipient will be saving money on costly store-bought soda and sparkling water brands! With the right flavouring, this machine also offers a healthier and more sugar-free alternative to your average soda drinks. This soda maker is a unique gift that could be purchased for one person or for the office as a whole!
Key Features:
Includes 1 Jet Sparkling Water Maker
Includes 1 PA-Free Reusable Carbonating Bottle
Requires no electricity or batteries
Adds a fizz and sparkle to plain or flavoured water
Specification:
Brand

SodaStream

Model

1012101011

Weight

4.35 pounds
100 Tricks to Appear Smart in Meetings




This book by Sarah Cooper is a quirky gift that might seem funny at first but is, in fact, extremely helpful and informative. The 100 Tricks to Appear Smart in Meetings could actually be a subtle way of making your coworkers more tolerable – if you find yourself among clashing personalities that is! The tips and tricks in the book are easy to digest and remain light-hearted and funny whilst still conveying very useful information on how to appear smart in meetings. The book features an appealing soft-cover that will encourage passers-by to stop and flip through the pages with curiosity. This is a perfect gift for interns or for those who have found themselves in a new position where they are required to attend meetings often – and with a smile.
Key Features:
176 pages
Soft-cover
Gives you actionable ways to look and sound smart
Includes eye-catching illustrations
Specification:
Brand

Sarah Cooper

Weight

1.8 pounds
PureSteam Portable Fabric Steamer




There's always one – always one coworker that takes hygiene to the extreme and sits at a desk laden with hand sanitisers and wet wipes. Well, now you can add to their hygienically clean lifestyle and bestow them with the ultimate 2-in-1 germ-killing and outfit-straightening gift; the PureSteam Portable Fabric Steamer! Not only does this nifty machine eradicate dirt and freshen garments, but it has the potent ability to steam out wrinkles from any type of fabric just minutes before stepping into a meeting. If your colleagues appreciate a pristine appearance and attention to detail, then this thoughtful gift is sure to be a hit!
Key Features:
Lightweight and compact
Heats quickly
Eliminates wrinkles in under 2 minutes
Ideal for use on any garment or upholstery
Specification:
Brand

Pure Enrichment

Model

FBA_PEMINISTM

Weight

1.4 pounds
One Cup of Coffee Gigantic Mug

A novel gift that makes a big statement, this large coffee mug manufactured by Big Mouth Inc is ideal for colleagues who simply cannot make it through a day without an endless stream of caffeine. And if the recipient cannot envision themselves drinking from the humongous mug, then it also makes an excellent pencil holder or a storage option for office supplies. This Big Mouth Inc Giant Mug is THE ORIGINAL gigantic coffee mug – beware of other knock-offs!
Key Features:
Made of high-quality ceramic
Holds 64 ounces of liquid
Easy to clean
Can be used as a storage option
Specification:
Brand

Big Mouth Inc

Model

BMMU-OC

Weight

2 pounds
Champion Sports Anywhere Table Tennis




As much as we need to get the job done, some spirited team fun and a tad bit of office action is what keeps workers motivated, refreshed and revitalized – ready to regain focus on the task at hand. This is why we have added this "anywhere" Champion Sports Tabletop Tennis Set to our list of the best office gifts.  Purchase this gift for your coworkers and you are sure to be praised for endorsing some recreational (and let's not forget portable) fun that will keep spirits high as employees and associates connect over some healthy competitive sporting action.
Key Features:
Clamps on to most table tops
Includes an expandable retractable net
Comes with a mesh bag for easy storage
Everything you need for a proper game of table tennis
Specification:
Brand

Champion Sports

Model

AWTSET

Weight

1.7 pounds
Espro Travel Coffee Press




If you have a colleague that is always on the move with very little time to sit and put their feet up, then this Espro Travel Coffee Press could possibly be the most useful gift they receive this Christmas. Fully insulated and made from double-walled stainless-steel, this travel coffee press and mug looks sleek and modern while keeping freshly brewed coffee grounds fresher for longer. These mugs make excellent corporate gifts and can be engraved to include the company's logo or they can be personalised to suit the recipient/s in question. A practical gift that will very likely become a regular travel companion. Our handy guide to the best pour over coffee makers features more great products like this.
Key Features:
High-quality seal prevents leakage
Keeps coffee hotter for longer
Made from extremely durable materials
Press does not leave any grit in the coffee
Specification:
Brand

Espro

Model

7.2 ounces

Weight

5012C-BS
RFID Blocking Card Holder

If you work in a large office environment and you have to purchase gifts for all of your coworkers over the holidays, then you are going to want to keep gifts small, affordable and neutral enough so that they appeal to both men and women. This is why we have included this snazzy little business card holder in our list of the best office Christmas gifts. Made from high-quality leather and stainless steel, this RFID Blocking Card Holder snaps shut to keep your business and credit cards in pristine condition while securing information that could possibly be hacked via identity chips. Compact enough to fit into a back or front pocket, this is a useful accessory that will impress clients and associates alike.
Key Features:
Holds up to 20 business cards
Opens and closes magnetically
Lined with RFID blocking material
Compact to fit into purses and pockets
Specification:
Brand

AI Dee

Weight

1.6 ounces

Who says kids get to have all the fun? These colourful Playable ART balls are perfect for lighting the mood in a strenuous working environment. They are not only super entertaining to play with while you take long phone calls, but they make excellent desk ornaments too! Gift your colleagues with a brightly designed desk toy that simply adds a little fun and innovation to their days. How they work: create an endless number of symmetrical patterns by twisting and turning the 20 interconnected colourful wooden balls.
Key Features:
Made from FSC-certified high-quality beech wood
Coloured with non-toxic water-based paint
Builds logic and creativity
A fidget toy
Specification:
Brand

playableART

Model

A7072

Weight

5.9 ounces
Mansa Cute Stealing Panda Money Box

It's cute it's practical it's one awesome way to save money! While this novel money box was originally designed for kids, it's been a huge hit with adults too! When you place a coin on to the mechanical platform, it activates the Panda's paw which rises up to swoop the coin into the box – hence the name "stealing" Panda. A perfect desk ornament or an ideal way for the office to collectively save their coins, this original take on the traditional money box is an awesome gift for those who appreciate innovation and have an urge to save their pennies.
Key Features:
Made from plastic with electronic components
Only requires 2 AA batteries
A fun way to save money
High-quality toy
Specification:
Brand

Mansalee

Model

PandaM2

Weight

1 pound
ThinkGeek Star Trek Enterprise Pizza Cutter

You don't have to be a Trekkie to appreciate this awesomely designed novel pizza cutter! Everyone loves pizza so everyone, coworkers included, will be happy to receive this item that will be put to good practical use and will be an excellent conversation starter at the next pizza party! Designed in the shape of the U.S.S. Enterprise NCC-1701 from Star Trek, this pizza cutter has a zinc-alloy chromium-plated body and a laser-etched stainless-steel blade that slices through pizza like a dream. Are you ready to boldly cut pizza where no man has cut before?
Key Features:
Cuts pizza boldly
Made from durable stainless steel
Officially-licensed Star Trek Collectible
Easy to clean
Specification:
Brand

ThinkGeek

Model

JUN111969

Weight

2.2 pounds
Geek Wisdom: The Sacred Teachings of Nerd Culture

Buying holiday gifts for coworkers is generally tricky, especially when you don't know each other on a personal level (even though you do spend the better part of your days together). If you have one of those nerdy types on your team, however, then this Geek Wisdom book might just appeal to them!  And better yet, if you would like to have a bigger peek into the world of geeks and where they get their, well, geeky wisdom from, then you might find this to be an awesome read yourself! Books tend to always be a great fall-back gift, you just can't go wrong with them!
Key Features:
224 pages
Hardcover book
Learn about geek wisdom
A fun and quirky read
Specification:
Brand

Geek Wisdom

Weight

15.5 ounces
Scrabble 2-in-1 Message Board Edition




One of the best gift ideas for colleagues yet, simply buy this Scrabble set as a once off for the entire office and there you have it – a super fun gift that will have everyone involved in the game! Hang the Scrabble board on the wall, allocate racks to coworkers or to teams and then everyone plays their words when their turn arrives and when they have a moment to leave their work and take a breather. Add to the fun by leaving each other quirky messages in between turns and as you add to your score! Never mind what the word around the water cooler is…what's the "word" around the Scrabble board? And if they love games, make sure you also check our guide to the best board games for more great gift ideas.
Key Features:
2-in-1 Scrabble and message board
100 Magnetic Letter Tiles and 2 racks
Dry-erase Surface for scorekeeping
Includes hooks for wall hanging
Specification:
Brand

Winning Solutions

Model

WS22101

Weight

2.5 pounds
Drinking Cup Holder With Desk Clip

Is your coworker's desk overflowing with paperwork leaving little room for their morning coffee or water bottle? Then why not swoop in and save the day with this nifty little critter; Supercope's Clip-On Desk Cup Holder! Simply clip the gadget onto the desk and place your drink into the secure holder. Not only is this an awesome way to prevent spills and knocking over drinks, but you can also use these holders as storage solutions for all sorts of other office goodies too! Affordable, versatile and practical!
Key Features:
Clips to desks that are less than 4.0cm/1.6-inches thick
Securely holds drinks and other items
ABS material
Available in a variety of colours
Specification:
Brand

Supercope

Weight

7 ounces
Sheepi – Magnetic Paper Clip Holder

Sheepi is just ready and waiting to become someone's new desk mate! Cute as a button with a job that's ever so practical, this magnetic sheep has been innovatively designed to hold paperclips together in a unique fashion. And if you happen to spill your clips, staples or pins – simply roll Sheepi over the items and he'll happily collect them for you! A tiny gift that is very likely to become a big deal, so it can be a perfect gift for your boss, too!
Key Features:
Sheepi has a strong magnetic body
Comes with 30 white paper clips
An innovative desk organiser
Made from durable materials
Specification:
Brand

Sheepi

Weight

7 ounces
Hand Blown Stemless Wine Glasses – Set Of 2


If novel gifting and fall-back books are not your thing, then keep things classy by gifting your fellow workers with this set of two beautifully Hand Blown Stemless Wine Glasses. Perfect for wine, spirits or even to just drink a soda in style, these innovatively designed tumblers will make a lovely addition to anyone's home or office drink's table. And make a perfect gift for those who love to drink after a long day at work.
Key Features:
Hand-blown stemless glasses
Uniquely designed
Perfect for aerating
Comes in an elegant black and white gift box
Specification:
Brand

Culinex Co.

Weight

4 ounces
Yinuo Mirror Scented Candles Gift Set

Everyone loves scented candles. This timeless gift is perfect for the coworker who has everything. Whether they draw themselves a bath as soon as they get home or stash them in a cupboard for a special occasion, this gift is both functional and thoughtful. The Yinuo Mirror Scented Candles Gift Set includes four fragranced candles – Spring, Lavender, Lemon, and Mediterranean Fig. The candles are made from 100% natural soy wax, which burns evenly and doesn't produce any black smoke. You should get a burn time of around 75 hours for each candle. Plus, everything comes beautifully presented in a reusable box.
Key Features:
Set of four candles 
Spring, Lavender, Lemon, and Fig 
Made from 100% natural soy wax
Burn time – approx 75 hours 
Gift box included 
Specification:
Brand

Yinuo

Model

001

Weight

22.6 ounces
Sign Up Now
GET THE VERY BEST OF GEARHUNGRY STRAIGHT TO YOUR INBOX