Gifts For Bartenders In 2022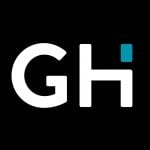 This product guide was written by GearHungry Staff
Last Updated
March 12, 2020
GearHungry Staff
GearHungry Staff posts are a compilation of work by various members of our editorial team. We update old articles regularly to provide you the most current information. You can learn more about our staff
here
.
GearHungry may earn a small commission from affiliate links in this article.
Learn more
Being a bartender involves so much more than just pouring drinks. These days, being a good bartender is just as much about putting on a show as it is pouring drinks. Great bartenders know how to dazzle with their mixing skills and make sure patrons are not kept waiting too long for a drink. Much like celebrity chefs, there are also bartenders who have achieved the level of international acclaim. They are known as much for their craft as they are for their charisma.
The best bartenders not only keep their customers and employers happy. If you look behind the scenes, their working area is meticulous and the bar never runs out of stock. This pride in their work is what separates the great bartenders from mediocre ones. Such fabulous beings deserve so much more than a paycheck, which is why we've put together a selection of gifts for bartenders so you can show your appreciation for your favorite tapster or member of your inner circle who is a master at his craft.
The Best Gift for Bartenders
StrawExpert Set of 16 Reusable Stainless-Steel Straws

For the bartender that is tired of plastic straws defiling the environment, StrawExpert has this Set of 16 Reusable Stainless-Steel Straws with Travel Case. These reusable straws are made from premium, silver-colored 18/8 stainless steel that are safe to use and environmentally friendly. These amazing straws are color-coded so each of your guests can have their own and there are a variety of sizes so you can use them for different drinks and glasses or cups.
The best thing about these straws is that they can be easily washed with the scrub brushes that also come with these straws. This makes them eco-friendly for the environmentally conscious bartender. They also come in a neat little travel case so if you are a frequent traveler, you can take them with you wherever your services are needed.
Key Features:
Premium, silver-colored 18/8 stainless steel
Safe to use and environmentally friendly
Various sizes for different cups
8 Different colors
Scrub brushes included
Includes a helpful travel case
Specification:
Brand

StrawExpert

Weight

12.8 ounces
The Ultimate Bar Book: The Comprehensive Guide to Over 1,000 Cocktails

As the title suggests, this book really is The Ultimate Bar Book: The Comprehensive Guide to Over 1,000 Cocktails by Mittie Hellmich. You'll never run out of cocktail ideas so impress your guests with some timeless classic cocktails or dazzle them with something a little more modern and hip. This is the best bartending guide for beginners and experts alike. You don't just get a recipe book for mixing cocktails; this book also features valuable information on what equipment you need behind the bar to ensure every cocktail is perfect and your bar is set up so you can wield your magic. You can also read up on the history of some of the older cocktails that have never gone out of style.
Key Features:
Over 1000 cocktail recipes
Classic and modern recipes
A detailed list of bar necessities
Great for beginners and experts
Includes a history of some of the best cocktails
Ideal gift for all bartenders
SUMPRI Sphere Ice Mold & Big Ice Cube Trays

Forget those boring old ice cube trays that produce tiny little blocks that melt fast and turn your drinks into a watered-down version of what they should be. These SUMPRI ice-cube trays give you jumbo-sized ice-cubes or spheres to keep your drinks cooler for longer. The sphere mold features a tight-fitting enclosure allowing you to inject a little extra flavor into your ice or you can even add fruit or herbs. Both ice-cube trays are FDA Approved and BPA Free and they're easy to clean.
Key Features:
Create 2-inch, jumbo ice cubes, or ice balls
Superior design with inner channels for perfect spheres
Useful for adding flavors and fruits
FDA Approved, BPA Free and easy to clean
Dishwasher safe
30 days 100% money-back guarantee
Specification:
Brand

SUMPRI

Model

2

Weight

11.4 ounces
Prepara Bartender's Cocktail Garnish Multitool

If you're a bartender that's called to different venues and events, you know the difficulties of searching the bar area for different tools to make garnishes for cocktails. This Prepara Bartender's Cocktail Garnish Multitool will make choosing bartender gifts a breeze. This tool is the Swiss Army Knife of bartending. The handle is a citrus juicer with the rest of the tools coming out of the body as you need them. You get a small knife, corer, huller, pitter, soft fruit peeler, and a zester. This handy multi tool fits neatly in your pocket so you can take it with you to all of your bartending gigs and keep one in your home so you're always prepared to make a great cocktail with intricate garnishes.
Key Features:
7-in-1 multi-use kitchen tool
Create any garnish for your cocktails
BPA free body with stainless-steel tools
Conveniently folds into a pocket-size tool
Handy and economical
Specification:
Brand

Prepara

Model

1027

Weight

12 ounces
Life Behind Bars Bartender T-Shirt

The job of being a bartender is serious business, but that doesn't mean your wardrobe needs to be. Give your favorite bartender this novelty "Life Behind Bars" t-shirt. These are great for men and women in a choice of solid colors that will compliment any wardrobe or bartending uniform. It's a classic-fitting t-shirt that looks great and it's made of 100% cotton or choose from cotton blends. Outfit everyone behind the bar in these great tees or give it to your home bartender who likes to keep all his guests' glasses filled.
Key Features:
Novelty bartending t-shirt
Choice of solid colors
100% cotton or cotton blend
Machine washable in cold water
Classic fit, Double-needle sleeve, and bottom hem
Great gift for bartenders
Specification:
Brand

Bartender Lover Gift Shirt

Weight

4.8 ounces
Paksh Novelty 7-Piece Italian Crafted Decanter & Whisky Glasses Set




No home bar set up can be complete without a stunning whiskey decanter and tumbler set. Paksh Novelty whiskey set has been crafted in Parma, Italy with a timeless square-cut diamond design that reflects light making your end of the day drink extra special. Next time you have guests over for a formal occasion, give them a drink in these beautiful tumblers, or simply spoil yourself and enjoy your favorite whiskey in style. You can also make this an extra special gift for whiskey lovers who really appreciate quality whiskey and won't drink it in a plastic cup.
Key Features:
Value-packed fine whiskey decanter set
Includes 33.75 oz decanter with stopper & 6 9.5oz tumblers
Timeless square-cut diamond design
Light reflective detailing
Crafted in Parma, Italy
Perfect for formal entertaining and everyday
Specification:
Brand

Paksh Novelty

Model

FBA_COMINHKG095069

Weight

2.01 pounds
Royal Reserve Mixology Cocktail Shaker Set




When mixing manly cocktails, it's convenient to have everything in one place instead of having to search through a drawer full of junk. This 16-piece Bartender Set has everything your bartender needs to make any cocktail you can imagine. All the pieces are set neatly in a beautiful bamboo stand that is not only practical but will look amazing sitting on your bar as well. You also get a collection of recipes to get your mixologist started. Show your favorite bartender he's appreciated with this stunning set and enjoy perfect cocktails for years to come.
Key Features:
Everything you need for great cocktails
No messy drawers or cabinets
Presented on an eco-friendly bamboo stand
Includes cocktail recipes
Perfect gift idea for the mixologist
100% satisfaction guaranteed
Specification:
Brand

Royal Reserve

Weight

7.7 pounds
Root 23 ~ Bartender Spice Rack Gift Set

If variety is the spice of life, why not add some spice to happy hour with this Root 23 ~ Bartender Spice Rack Gift Set. Make amazing cocktails or non-alcoholic beverages with a tantalizing level of warmth and flavor, as this gift set contains four 4-ounce bottles of syrup with flavors such as Vanilla Ginger, Cherry Almond, Grapefruit Basil & Maple Cinnamon. All you need is a little syrup and mix it with alcohol such as vodka, sparkling water, juice or soda.  Give your special bartender the gift that keeps on giving with these perfect beverage syrups that'll spice up your drinks that will work on all of the senses. This set also makes a cool gift for men who love to drink.
Key Features:
4 delicious simple syrups to spice up happy hour
Bartender spice rack includes 4 unique flavors
Use to make cocktails or non-alcoholic beverages
Fantastic gift idea or addition to home bar
Specification:
Brand

Root 23

Weight

2.4 pounds
Hand of the King Bottle Opener

Get the drinks pouring in style with these awesome Game Of Thrones bottle openers. These are adorable accessories to compliment any bar. They're made form solid metal with a durable gold finish that looks regal enough for the man of the house or king of the castle. These bottle openers are also magnetic so you can stick in on to the fridge where you just know it's within reach. Those bottles won't open themselves so give your bartender a gift that will feature are every party.
Key Features:
Awesome gift for Game Of Thrones enthusiasts
Perfect drinking accessories gift
Made from solid metal
Durable gold finish
Magnetic back to stick on the fridge
Specification:
Brand

AleHorn

Model

SYNCHKG126413

Weight

3.04 ounces
Two Tumbleweeds Mixology Dice

Everyone has that one friend who can never decide what to drink and for the bartender, it can be pretty frustrating. Help the bartender get the drinks order moving along with this fun set of Two Tumbleweeds Mixology Dice. Each dice represents a different aspect of the drink with spirits, sugars, liqueur, citrus, fruit, herbs, spice and bitters. Roll the dice and get mixing. There are eight dice in total and the ingredients have been engraved on birch wood cubes. The set comes with an instruction book and a carry pouch so you can take the mixology fun with you anywhere. If you don't know what to get your bartender for his next birthday or another special event, this is sure to be a crowd-pleaser.
Key Features:
Eight laser-engraved birch wood dice
A fun way to make and enjoy cocktails
Comes with instruction book and neat carry pouch
Perfect gift for beginner and expert bartenders
Great for parties and drink nights
Fred GOOD MEASURE Cocktail Recipe Glass




Every good bartender needs his own glass, so why not make a gift of this Fred GOOD MEASURE Cocktail Recipe Glass that features 7 of the best cocktail recipes with tequila? This glass holds 16-ounces of your favorite beverage and even if your favorite bartender doesn't drink on the job, he'll have the recipes on hand at a quick glance. It comes packaged in a colorful gift box for an effortless and practical gift every bartender will love. It would also make a perfect gift for cocktail lovers.
Key Features:
Fred's Good Measure cocktail recipe glass
Features 7 delectable cocktail recipes
Recipes for a La Pinata, Bloody Mary, and more
Packaged in a colorful gift box
16-ounce glass (handwash only)
Specification:
Brand

Fred & Friends

Model

5192624

Weight

12.8 ounces
Suck UK SK BOPIRATE1 Legless Pirate Bottle Opener

Funny gifts for bartenders often aren't practical but this Suck UK SK BOPIRATE1 Legless Pirate Beer Corkscrew so cute, funny and practical. It's basically a corkscrew that also includes a foil cutter, beer bottle opener and more. The pirate theme looks cool and is ideal for bartenders or anyone else who needs to open wine or beer bottles. The intricate nautical details make it an amusing gift idea for the bartender in your life to use at home, work or out to sea. It's made from stainless steel with a soft-touch plastic material that makes this tool easy to use.
Key Features:
Novelty pirate shaped corkscrew with handy tools
Ideal for bartenders, sommeliers, waiters, and wine lovers
Made from Stainless Steel and soft-touch plastic material
Fun gift idea for dad or the budding bartender
Packed with intricate nautical details
Specification:
Brand

Suck UK

Model

SK BOPIRATE1

Weight

4 ounces

One of the perks of being a great bartender is being invited to tend bar in a lot of interesting places. The traveling bartender is going to get a real kick out of this 17-piece bar tools set from Mixology & Craft. This set has everything a bartender needs to make the best cocktails in a convenient, handcrafter rustic style tote bag that looks great and is long-lasting. The pieces have been meticulously crafted from stainless steel making them heavy-duty, high-grade accessories every bartender must-have. When you're done, roll up the bag and you're ready to go to your next gig. This is the perfect travel gift for the true bartending professional.
Key Features:
17-Piece ALL-INCLUSIVE bartending kit
Hand-crafted rustic-style bartender tote bag
Heavy-duty and high-grade bar accessories
Meticulously Crafted Stainless Steel
Roll-Up Bag is easy to handle
Specification:
Brand

Mixology & Craft

Weight

5.1 pounds
Mixology & Craft Mixology Bartender Kit with Stylish Bamboo Stand

A mixologist is only as good as the tools he uses so why not make sure the bartender in your circle has the right tools to make perfect cocktails? This Mixology & Craft set features a 10-piece set with everything you need to make refreshing cocktails. All the pieces fit neatly into an eco-friendly bamboo stand that is as practical as it is stunning. Everything is packed together in a classy gift box, ready to hand over to the bartender as a thank you for keeping everyone well-watered. Made from heavy-duty, high-grade materials that are also rustproof, this is a mixologist dream. You'll also have access to a great online cocktails catalog with the BONUS "Mixology&Craft's recipes experience".
Key Features:
10-Piece ALL-INCLUSIVE bartender set
Eco-friendly Bamboo stand
Packed together inside a classy gift box
BONUS "Mixology&Craft's recipes experience" online cocktails catalog
Heavy-duty and high-grade, rustproof materials
Extended 3-year warranty
Specification:
Brand

Mixology & Craft

Model

8541911185

Weight

2.69 pounds
Meijiafei Hanging Plaque Man Cave Sign

Whether you have a bar in your home or a man cave out the back, this Meijiafei bartender sign will be a fun talking point for all of your guests. They are printed on 1/8″ PVC & Printing with Rope Hanger so you can put it above the bar, on a door, wall, chair or anywhere you want it to be noticed. This is a great gift for the man of the house or the bartender. There are different styles and messages to choose from so you're sure to find the perfect one to make your family bartender have a bit of a laugh as he pours your drinks.
Key Features:
Patient bartender funny pub landlord gift
1/8″ PVC & printing & rope hanger
10″ x 5″ – 25.4cm x 12.7cm
Perfect gift for friends & family
Hang it anywhere for a cool decoration
Specification:
Brand

Meijiafei

Weight

2.4 ounces
Puzzled Alexander 8 Bottle Free Standing Bottle Rack




Store wine bottles in a novel way that also functions really well with this Puzzled Alexander Wine Rack. This barrel-shaped wine bottle holder can store up to 8 bottles of wine and you can easily balance a few wine glasses on top. The barrel is made of real dark brown fir wood with top and bottom metal banding with gold rivets. The bartender with everything will love this as a focal point in his home bar so wrap it up and give this as the perfect gift for wine lovers. It'll also look great in shops, restaurants, and bars. This is a simple decor item that looks great in any setting.
Key Features:
Stores up to 8 wine bottles
Can be set on the floor or countertop
Unique barrel design
Made of real dark brown Fir wood
Features top and bottom metal banding and golden rivets
Great as a gift or for shops, restaurants, and bars
Specification:
Brand

Puzzled

Model

Alexander2017

Weight

3.85 pounds
Sign Up Now
GET THE VERY BEST OF GEARHUNGRY STRAIGHT TO YOUR INBOX