Last updated:
21 Jan 2021
Best Whiskey Decanters In 2021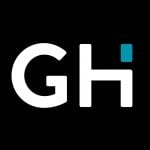 This product guide was written by GearHungry Staff
There are few things classier than a whiskey decanter. Whether you're a hot-shot lawyer, the CEO, or you need a gift for a whiskey lover, look no further than a glass decanter. Old-style whiskey decanters are lead glass (or crystal), making them expensive and possibly detrimental for your health. We have researched affordable, lead-free glass whiskey decanters, so you can spend more money on the whiskey to fill it. Here are the best whiskey decanters we found on Amazon.
The Best Whiskey Decanter
Whiskey Decanter FAQ
Q: What is a whiskey decanter?
A: A whiskey decanter is a uniquely shaped vessel that holds whiskey. It generally holds between 750ml and 1000ml of liquid and has diamond-like detailing on the side. Whiskey decanters have been around for hundreds of years.
The best!
Gear, gadgets & stuff for men
Straight to your inbox