Gifts For The Lord Of The Rings Fans In 2021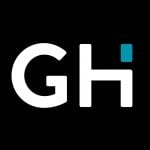 This product guide was written by GearHungry Staff
GearHungry Staff
GearHungry Staff posts are a compilation of work by various members of our editorial team. We update old articles regularly to provide you the most current information. You can learn more about our staff
here
.
GearHungry may earn a small commission from affiliate links in this article.
Learn more
As far as the entire fantasy genre goes, Lord of the Rings is one of the most popular sagas to follow. Nothing beats the depth of the storyline coupled with twists and turns that keep you on the edge of your seat. All in all, this is a stellar example of great storytelling. You can't have a saga this good without it attracting some die-hard fans and die-hard fans in turn, make way for some good old 'merch'. So, if you are looking for some of the best gifts for Lord of the Rings fans, you've got to check out the merchandise. Below, we have some carefully selected gift items that will blow any avid fan's mind.
Gifts For The Lord Of The Rings Fans
Lord of the Rings Extended Movie Box Set




Are you a fan of the Lord of the Rings Series? Or you've heard awesome reviews about the book and these ultimate movies but are yet to sample either? Then, this Lord of the Rings never seen before box set is a must-have. The Lord of the Rings Extended Movie Box Set comes in the form of a well-packaged one of a kind 15-disc set with almost two hours of extended movie content. There's also an additional nine special-feature discs that contain 26 hours of extra material.
Enjoy everything from the extraordinary special effects to the suggestive New Zealand locations, and even the incredibly well-chosen cast. Every avid fan would be thrilled to sit through the beautiful retelling of Tolkien's bestselling series. Here, the extended editions offer more bridge material between the films, further confirming that the trilogy is really one long film presented in three pieces. Furthermore, the added packages cover nearly everything from script creation to special effects. As such, this is no doubt a must-own set for Lord of the Rings diehards.
Key Features:
Extended copy of the trilogy
Contains 9 special feature discs
15 discs in total
Comes in an attractive package
Lord of the Rings' Lionhead Laser Engraved Spice & Herb Grinder


This particular stylish gift is for spice and herbs lovers, you do not even have to be a cook to appreciate fine aromas and flavors they offer up. That's one of the reasons this is definitely a gift for all Lord of the Rings fans. Even better is the fact that it is a customized grinder, so the recipient is bound to find it more endearing.
The Lord of the Rings' Lionhead Laser Engraved Spice & Herb Grinder is the best gift to give out to loved ones or simply use to celebrate yourself. If you have been on the lookout for a fun and wittily designed spice grinder or you simply want something different, this special edition Lord of the Rings grinder is just what you need. It's more of a home run if you're a LOTR fan. After all, what kind of fan wouldn't want some quality memorabilia lying around?
Key Features:
Customized premium design
Made from quality aluminum
28 Diamond cutting teeth for the best grinding experience
Durable and doesn't tarnish or rub off easily
Specification:
Brand

Lionhead

Model

COMINHKPR98376

Weight

4 ounces
A Mug To Keep I Love You Like A Hobbit Loves Second Breakfast Funny Coffee Mug

Breakfast or lunch break will undoubtedly take on a whole new meaning with this Lord of the Rings, themed mug. The A Mug To Keep I Love You Like A Hobbit Loves Second Breakfast Funny Coffee Mug is just what the doctor ordered to brighten up your day. Even Mondays can't make you immune to the charms of this inscribed coffee mug. Altogether, it is actually a perfect birthday or special gift for a beach lover.
Anyone who unwraps a gift package to see the funny inscription on the mug will surely light up with joy. The high-quality mug itself happens to be inscribed on both sides and is sure to lift any dampers during the course of your day. Lord of the Rings lovers will be thrilled to be reminded of the special class of characters, Hobbit, who are known to be infectious, and enthusiastic about life. This mug is a good reminder that life can be good.
Key Features:
Traditional 11 ounce white ceramic coffee mug
Has a wide mouth with a large C-handle for easy handling
Suitable for everyday use.
 Microwave and dishwasher friendly
Specification:
Brand

A Mug To Keep Designs

Weight

13.6 ounces
Sooye Hand Crank Music Box




This product is where earworms are born, you will find yourself humming this catchy tune and, to be honest, that makes for a great conversation starter. You're sure to bump into other avid die-hard fans of the saga and everyone knows that true friendships are forged while geeking out. Etched on the exterior of the Sooye Hand Crank Music Box is a 'Castle in Hand' and a Lord of The Rings inspired engraving which is just a charming addition to the overall design.
As the perfect gift for music lovers for any occasion, this beautiful hand crank music box is equipped with a great musical song that is suitable for any celebration including weddings, birthdays, or simply for a relaxing hang session. It is also one gift that any LOTR diehard fan would absolutely love, it's guaranteed.
Key Features:
Doesn't need batteries
Easy to use
Suitable for all ages
Soothing melody
Specification:
Brand

Sooye

Weight

3.36 ounces

This Lord of the Rings' The One Ring Keychain is the dream piece for collectors. As far as geeking out over LOTR trivia and tidbits goes, this is one item that pulls a whole lot of attention. After all, this is the actual ring the whole story is fashioned around, so having a replica is the dream of every avid fan.
The great thing about this ring is that it is not just a useless item to be stowed away for who knows how long. It is very much functional as a keychain, nevertheless, it is understandable if you want to keep it as a collector's item. The ring is after all so very 'precious'. So adding it to your stash of collectibles and claiming bragging rights is very much allowed. It is also a quality gift to give choosy friends, coworkers and relatives. If they happen to be Lord of the Rings lovers, this gift is practically priceless due to the deep connection fans have with the epic series and of course, the One ring itself.
Key Features:
Quality metal that doesn't rub off
Most suitable for adults with ring size 8-10
Beautifully crafted inscription on the outside
Ring can be separated from the keychain
Specification:
Brand

The Noble Collection

Model

XT1294

Weight

0.8 ounces
Ares Games War of The Ring 2nd Edition

Re-enact your favorite scenes from The Lord of the Rings series by playing the Ares Games War of The Ring 2nd Edition board game. Yes, you heard right, it's a board game, sometimes you need to unplug and have some good old fashioned fun. Why not do this by indulging in a well-though-out game of strategy and wits.
Altogether, this board game adopts a grand strategy that permits the players to submerge themselves into the world of J.R.R. Tolkien's The Lord of The Rings. All players here get to experience the epic action, stunning conflict, and remarkable characters in real-time. Even better, they get to share this experience with friends and family, it really is a gift for everyone. Get into the minds of fictional characters of the Third age, vanquish enemies and claim victory in this exciting game. Based on all this information and more, this is definitely a must-add to your collection.
Key Features:
Requires 2-4 players
Includes 110 scenes, character cards, game rules, and 2 player aids
204 plastic figures portraying armies and characters from LOTR
It has more than 30 different sculptures
Specification:
Brand

Ares Games

Model

AGS WOTR001

Weight

2 pounds
The Lord of The Rings Collector's Chess Set

Most franchises out there have chess sets to their names, but none can quite beat the intricacies of the Lord of The Rings Collector's Chess Set. Get ready to be swept off your feet by this detailed and authentic LOTR collector's item. With this amazing piece, it's not just about the game but rather about the devil being in the details. More so, this is obviously a product of master craftsmanship that displays a rich realistic form of what is seen in the epic Lord of the Rings series as retold by Jackson.
The details here are impeccable, with an actual map of the Middle-Earth located right underneath the playing surface. That's not all, there are also images of some of the characters etched on the base. Altogether, the board is an extraordinary work of art, documenting the tale of Frodo, the unwilling hero of The Shire, and the characters he meets face to face throughout his amazing journey.
Key Features:
32 miniature playing pieces precisely patterned
Made of fine pewter 
Includes an ancient map of Middle-earth
Officially authorized by Warner Brothers
Specification:
Brand

The Noble Collection

Model

NN2990

Weight

22.6 pounds
LEGO The Lord of the Rings 9474 The Battle of Helm's Deep




No one is too old for legos, especially die-hard fans of this franchise. There comes a time in every fan's life where they need to reenact an epic scene from their favorite saga. The LEGO The Lord of the Rings 9474 The Battle of Helm's Deep is an ample opportunity to do just that. Here, the fight between good and evil just got more interesting and your friends and loved ones can all be a part of it. In this LEGO set for adults there's everything from weapons to horses and of course your favorite characters thrown in the mix.
When fully assembled, there are eight LEGO mini-figures included in this set and they include Aragorn, King Théoden, Gimli, Haldir, Berserker Uruk-hai, as well as three Uruk-hai warriors. Furthermore, the Lego pieces are well detailed to depict these popular LOTR characters. Your loved ones will definitely stay challenged and excited with this interesting game in the picture.
Key Features:
Includes eight mini-figures to imitate your favorite scenes
Battle pieces included
Set contains 1,368 pieces
Includes instruction booklets and sticker sheet
Specification:
Brand

LEGO

Model

4653957

Weight

5 pounds

Oh come now, don't say that you don't have a friend or two who have coveted this well-crafted pipe. In fact, anyone who deems themselves an avid follower of the saga is sure to be curious about the pipe at some point. Altogether, The Hobbit Bilbo's Pipe will take you on an unexpected adventure. Even better is the fact that it is functional, so the recipient can take a swig now and then if they are into that. As long as they are above the age of 18, there are really no problems involved in gifting them this item. Further, it happens to be a true replica of the original piece as used by Bilbo in your favorite LOTR series. Altogether, it is made from quality wood and the natural, inconsistent patterns etched on it make it a delightful piece to own. For more amazing gift options for another timeless movie franchise fans, check out our selection of the best gifts for Star Wars fans.
Key Features:
Unique craftsmanship
Authentic functional replica.
Length is approximately 9 inches
Suitable for ages 18+ only
Specification:
Brand

The Noble Collection

Model

NN1235

Weight

2.2 pounds
The Prancing Pony Wooden Mug

Drink your strong beer out of The Prancing Pony Wooden Mug like you're back at the inn in Bree. Made from natural wood oak with the proverbial prancing pony engraved on a copper plaque by its side, this personalized beer stein by Creativeshop would be a thoughtful gift for anyone with a personal attachment to the saga. Whether your connection is to the plaque or just the oak, these hand-carved beer mugs can be custom made to your taste.
The cup's exterior is entirely wooden, and its inside is made of stainless steel to maintain the optimum temperature for as long as possible. Furthermore, the mug is big enough to hold an ample amount of drink, ranging up to 22 ounces, and is available in four different types. Three of these have a stainless steel interior for that extra durability. For an even more personal touch, the makers can customize the mug to your taste by engraving whatever you want on it, be it a picture or a note, in whatever language, font, or design you choose.
Key Features:
Made from oak wood
Can hold up to 22 ounces of beer (0.65 liters)
Stainless steel insert
Imported from Ukraine
Specification:
Brand

Creativeshop

Weight

22 ounce
Warner Brothers The Hobbit Middle Earth Woven Tapestry Throw Blanket



This beautiful woven tapestry features a vivid graphic representation of the middle earth. In addition to its meticulous geometric design portraying the fighting company of the Hobbit, the blanket is also detailed at all four edges with colorful fringe for extra comfort. It only comes in one size, but it's the right one. From serving as a decorative drape on the wall to wrapping it around yourself to keep warm while enjoying a movie at home, the Warner Brothers The Hobbit Middle Earth Woven Tapestry Throw Blanket is a great gift idea because it can be used in various ways.
The Northwest Company makes the blanket in the United States, and it is wholly woven using polyester fibers. Also, it measures 48 by 60 inches and weighs about 1.5 pounds. What's more, is that this versatile piece is quite affordable, and it does not take a lot to maintain. Just throw it in a washing machine with some water and mild detergent goes a long way to ensure its durability.
Key Features:
Available in one size
It is machine washable
Features a geometric fighting company design
Middle earth with multicolor fringe
Specification:
Brand

Warner Bros.

Model

HBT051000001RET

Weight

1.5 pounds
United Cutlery The Hobbit Sting Sword of Bilbo Baggins

This realistic sting sword by United Cutlery is the exact replica of the one used in the Hobbit Trilogy by the one and only Bilbo Baggins. The sword features a half-tang stainless steel blade with solid metal handle parts as well as a grip that is intricately adorned with a detailed vine. From its physical appearance to the sound it makes when pulled from the sheath, the United Cutlery The Hobbit Sting Sword of Bilbo Baggins copies the filming prop by Weta Workshop to the tiniest details.
The mini-sword is packaged with a wooden wall mounting plaque that features graphic motifs from The Hobbit: An Unexpected Journey, and it also comes with a certificate of authenticity. So, you know that you're getting the real deal here. The whole sword is about 22.5 inches long, and almost 16 inches of the entire length is of the blade. It is not as sharp as a real sword, but it has a very pointy end, so one should be careful not to get it as a gift for boys and girls.
Key Features:
Exact Bilbo Baggins sword replica
Includes wooden wall mounting plaque
Comes with a certificate of authenticity
Weighs 1.1 pounds
Specification:
Brand

United Cutlery

Model

9001047-SSI

Weight

1.1 pounds
The Great Tales of Middle-earth

This valuable box set features the most recent publications of the following novels: Children of Húrin, Beren and Lúthien, and The Fall of Gondolin in hardcover. The collection equally contains color plates and maps by the famous illustrator Alan Lee, and it is the first of its kind as these novels have never been packaged together before. Any discerning J.R.R. Tolkien fan would be ecstatic after receiving The Great Tales of Middle-earth as a gift. The books equally contain a top-quality version of the middle earth tales edited by Christopher Tolkien from his father's manuscripts.
You'll love the fact that the set comes with a lovely bookcase, and the books themselves are sturdy enough to withstand being read repeatedly without tearing off. Obviously, you're going to peruse these pages tons of times, so it's great that it's well-built. Furthermore, the tales are true to the Lord of the Rings Trilogy theme that fans have come to know and love. So, even though it may not be considered complete like the LOTR and The Hobbit, it still guarantees a fun read overall. For the quality it offers, the price of this box set is a real steal, and this makes it even more appealing as a gift for Tolkien's fans.
Key Features:
Presented with a small case
Contains three hardcover novels
Illustrated by Alan Lee
Edited and curated by Christopher Tolkien
Morphing Mugs The Lord of the Rings Heat Reveal Ceramic Coffee Mug

With a little heat, you or any other Lord of the Rings fan can perform magic. For die-hard fans of the saga and coffee lovers, drinking coffee could never look more appealing than how it does with the Morphing Mugs The Lord of the Rings Heat Reveal Ceramic Coffee Mug. As you may have already figured from the name and snippet above, this piece is not your run of the mill coffee mug. Instead, it is a heat-sensitive mug that reveals its actual designs when hot liquid is poured inside it.
When cold, a Lord of the Rings inscription can be seen in caps against a black background on one side. Meanwhile, on the other side, a black band is seen across the trilogy theme. However, when hot, the ring illuminates and reveals its true form, with the complete 'one ring to rule them all' quote etched in elvish tongue across its glowing form.
Key Features:
One 16 oz. size
Dishwasher and microwave safe
Weighs only 4 ounces
Made with stoneware material
Specification:
Brand

Morphing Mugs

Model

MMUGC312

Weight

4 ounces
An Encyclopedia of Tolkien: The History and Mythology That Inspired Tolkien's World

This leather-bound classic book by David Day is a comprehensive guide to Middle-earth, including its history, lands, and inhabitants. Accompanied by black-and-white illustrations, the book contains four decades worth of research and writing, and it is devoted to the discussion of the battles, history, beasts, and heroes of J.R.R. Tolkien's stories. Versatile Best-selling Canadian author David Day has published over 30 books in the course of his career. All of them stem from different genres, but mythology has always been one of his strongest suits.
The author has five notable books on the world of J.R.R. Tolkien and has sold over 2 million copies in different languages. These include the likes of Guide to Tolkien's World: A Bestiary, A Guide to Tolkien, and Tolkien: The Illustrated Encyclopedia. An Encyclopedia of Tolkien: The History and Mythology That Inspired Tolkien's World would be an excellent addition to any avid Tolkien fan's collection. The classics are written in the English language, and it has a total of 544 pages.
Key Features:
Leather cover
Gilded edges
Black and white illustrations
Brown book cover
King Will Magic Titanium Ring

Know any real LOTR fan who does not already possess the one ring? Gift them this King Will Magic Titanium Ring. The ring will not make them invisible as it does in the movie. But, let's face it no one wants to be hidden when they have a real gold-plated titanium ring etched with elven runes on. Available in a variety of accurate sizes, this ring can be worn by both males and females of different sizes. It comes packaged in a special box of its own, so buyers do not have to spend extra on gift wrap. Even more thoughtful, the box also doubles as storage.
Real Titanium rings are known for their classic and comfortable fit, they are also lightweight and durable, and this makes them a perfect wedding band for men. It can also be worn around the neck as it comes with a chain of its own, so the owner has no reason to part with this. Fashioned after the actual 'One ring' , the elven etch here isn't quite that dark. In fact, it comes alive and becomes more visible when light is shone on it.
Key Features:
Gold-plated Titanium Ring
Comes in a box
Comes with a chain
Has a comfort band
Specification:
Brand

King Will

Model

KingWill-R012

Weight

1.76 ounces
Lord of The Rings Pullover Hoodie Sweatshirt

Hand drew and creatively illustrated by Popfunk's talented graphic art team, this hooded sweatshirt is another excellent gift for men and women of the Tolkien fandom. Additionally, every shirt comes with authentic, collectible, custom die-cut stickers for your door, car, or laptop to show the world where your allegiances truly lie. The Lord of The Rings Pullover Hoodie Sweatshirt is pre-shrunk with double-needle cuffs and a pouch pocket and is made from soft, top quality cotton and polyester materials. It is available in various sizes ranging from small to 3XL and in black and navy blue colors with bold fellowship, Sauron, and tree design patterns.
This graphic hoodie is machine washable but should be tumble dried on low heat for it to be enjoyed to the fullest. Here there's no running at the risk of the fabric getting stretched out or faded. Also, compared to the quality it offers, this soft and warm hoodie comes at an incredibly reasonable price, and it is just the right gift for yourself or fellow ringer buddies. As far as the Lord of the Rings gifts go, this right here is a winner.
Key Features:
Machine washable
Made from cotton and polyester material
Available in small to XXX-Large sizes
Each shirt comes with custom LOTR stickers
Sign Up Now
GET THE VERY BEST OF GEARHUNGRY STRAIGHT TO YOUR INBOX