Last updated:
12 Nov 2020
17 Gifts For The Lord Of The Rings Fans In 2021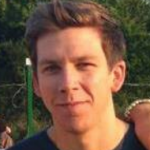 This product guide was written by Jordan Carter
As far as the entire fantasy genre goes, Lord of the Rings is one of the most popular sagas to follow. Nothing beats the depth of the storyline coupled with twists and turns that keep you on the edge of your seat. All in all, this is a stellar example of great storytelling. You can't have a saga this good without it attracting some die-hard fans and die-hard fans in turn, make way for some good old 'merch'. So, if you are looking for some of the best gifts for Lord of the Rings fans, you've got to check out the merchandise. Below, we have some carefully selected gift items that will blow any avid fan's mind.
Gifts For The Lord Of The Rings Fans
The best!
Gear, gadgets & stuff for men
Straight to your inbox