Last updated:
28 Sep 2020
8 Best Wine Preservation Systems (Review) in 2021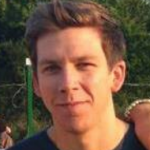 This product guide was written by Jordan Carter
Support us! GearHungry may earn a small commission from affiliate links in this article.
Learn more
OK, so here's the scenario – you've got a cheeky little bottle of wine calling to you from the wine rack, but you only fancy one glass. Do you open it for that instant fruity hit of pinot grape knowing you've sacrificed the rest of the bottle, or do you save it for another day?
Yup, life is full of tough dilemmas but for this one, Gear Hungry has the answer: with a wine preservation system you can do both.
These nifty little gadgets can make your go-to vino last well beyond the first glug by tackling all the things that make it go flat and taste bad. They take the hassle out of trying to force the mangled cork back into the bottle (come on, we've all done that) and stop us throwing away a perfectly good bottle of wine when we could be drinking it another day.
Wine preservers don't all work the same way – some suck, some add gas, others get all aerated as they tackle the oxygen and bacteria bad guys – but they do mean you can continue to drink your favourite vintage long after the cork has popped.
So, put down the corkscrew and that bottle of Chateauneuf de Pape and read our round up of what we think are the currently the best wine preservation systems out there.
The Best Wine Preservation System
Wine Preservation System Buying Guide & FAQ
Wine preservers are ingenious systems that keep wine tasting and smelling absolutely fresh, like the first day the bottle was opened. It's a unit practically every home that consumes wine regularly, would love to have. Below are some useful pointers that would help in ascertaining which product to buy.

Features To Look For In Wine Preservation Systems
Design - A simple design that provides easy operation is definitely better than an over-complicated one. Also ensure the system provides a tight fit on the wine bottle to prevent spills and messes.
Durability - It's important to ascertain how many times you would be able to use the preservation system. This also includes the stoppers; they should be able to be used more than once.
Safety - The system needs to be absolutely safe, it should fit perfectly on the bottle and the user manual should be read before installation.
Types of Wine Preservation Systems
There are two major types of wine preservation systems easily found around;
Spray: These units make use of gas like argon to protect and preserve the contents of a wine bottle. Argon effectively prevents wine from oxidizing and tends to preserve it for longer periods.
Vacuum: Vacuum preservation systems make use of a pump to rid the bottle of all the air that got in when it was open. They come with re-usable stoppers that seal the bottle and prevent air and other substances from getting in and happen to be a more affordable option

Wine Preservation Systems FAQ
Q: What is a Wine Preservation System?
A: Wine preservation systems preserve the quality of opened wine, extending the amount of time it can remain on the shelf.
Q: How long does it take for wine to go bad?
A: A bottle of wine should last about 3-5 days after opening, it starts deteriorating once air, bacteria and the likes get in.
Q: How do I store wine at home?
A: For better shelf life, store unopened bottles on their side and away from sunlight exposure. In fact, wine bottles fare better in dark rooms and tend to last longer in cooler temperatures.
Sources:
1. How to keep wine after its been opened, WikiHow