Best Wine Preservation Systems in 2022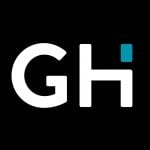 This product guide was written by GearHungry Staff
Last Updated
August 6, 2018
GearHungry Staff
GearHungry Staff posts are a compilation of work by various members of our editorial team. We update old articles regularly to provide you the most current information. You can learn more about our staff
here
.
GearHungry may earn a small commission from affiliate links in this article.
Learn more
OK, so here's the scenario – you've got a cheeky little bottle of wine calling to you from the wine rack, but you only fancy one glass. Do you open it for that instant fruity hit of pinot grape knowing you've sacrificed the rest of the bottle, or do you save it for another day?
Yup, life is full of tough dilemmas but for this one, Gear Hungry has the answer: with a wine preservation system you can do both.
These nifty little gadgets can make your go-to vino last well beyond the first glug by tackling all the things that make it go flat and taste bad. They take the hassle out of trying to force the mangled cork back into the bottle (come on, we've all done that) and stop us throwing away a perfectly good bottle of wine when we could be drinking it another day.
Wine preservers don't all work the same way – some suck, some add gas, others get all aerated as they tackle the oxygen and bacteria bad guys – but they do mean you can continue to drink your favourite vintage long after the cork has popped.
So, put down the corkscrew and that bottle of Chateauneuf de Pape and read our round up of what we think are the currently the best wine preservation systems out there.
The Best Wine Preservation System
Coravin Model Two Plus Pack Wine Preservation System
At over $300, the Model Two Plus Pack is on the pricy side and probably more suited to the wine connoisseur rather than the bargain wine drinker. But with its design credentials and reputation from one of the market leaders Coravin, you certainly get a lot of wine preserver wizardry for the price.
The Coravin Model Two Plus Pack is a good investment option if you prefer to buy a top notch vintage to drink and enjoy slowly, one glass at a time rather than glug through a $10 bargain. Its wine spray, which forms a protective layer on the wine to keep oxygen out, comes with an impressive 99.99% pure argon gas rating. This super-blaster gives the contents of your opened bottle a high level of protection against oxidization and preserving the quality taste of your wine for several weeks.
What sets the Coravin Model series apart is that you don't take the cork out of the bottle, but use a needle system to reach your vino, meaning the cork seal is never broken.
The well-built unit remains firmly in place and you can pour your next glass directly through its nozzle.
There's a needle for every wine eventuality too, including a faster wine pourer when you urgently need to savor that first glass and a special needle for wine of an older vintage. The Model Two is a real class act. Be sure to also check out our list of the top gifts for men who love to drink for more great items like this. 
Key Features:
Quality wine opener
Teflon coated wine needle
Capsules filled with 99.9 argon gas
Preserves wine quality and taste over time
Specification:
Brand

Coravin

Model

100009

Weight

1.75 pounds
The Original Vacu Vin Wine Preservation System
An oldie but a goodie, the Vacu Vin was one of the very first wine vacuums on the market and its certainly stayed the distance with its great valuepump that's speedy at sucking out the air (but not the joy) from your vino drinko.
Its manufacturers say that the Vacu Vin can keep your leftover wine tasting fresh for up to a week and who are we to argue. Similar in looks to a heavyweight bottle opener, the Vacu Vin is super easy to use and does the job at hand, effectively extracting the cork and resealing the bottle with a rubber wine stopper. You then create a neat little vacuum inside the bottle by pumping until you hear the distinct Vacu Vin click.  The seal can be quickly removed when you are ready for another glass, then pump away to reseal. Easy! Great for using at home, although it can't work its vacuum magic on sparkling wines. Oh well…it'll just have to be the Beaujolais. If you like sparkling beverages, make sure you check our top soda makers review.
Key Features:
Great for Red and White wine
Universal wine stopper
Made in the Netherlands
Reusable stoppers
Specification:
Brand

Vacu Vin

Model

09814606

Weight

3.04 ounces
Aervana Original: One-Touch Luxury Wine Aerator
The Aervana is a super little aerating wine dispenser with some sophisticated looks that can help to really improve the taste and freshness of even your supermarket bargain wine.
While not specifically a wine preserver, the Aervana works to boost the taste and quality of the wine as you drink it, helping to preserve its freshness and flavor in the process. By actually adding air to your bottle, rather than sucking it out, the Aervana works to counter the tannin effect to soften the taste of your vino. It's a bit of a miracle worker too, taking the rough edge off a cheaper wine as well as helping to mature a younger classic vintage. The Aervana works best with red wines or stronger whites such as Burgundies and white Bordeaux.
This is a mid-budget gadget that will impress your wine-drinking friends and is portable, so you can continue to be a wine connoisseur when on the go!
Wine lovers will also be interested in some of the quality wine decanters from our list. Check them out.
Key Features:
Instantly oxidizes and improves wine taste
Simple to use and clean
Doesn't dispense wine sediments
Batteries, two tubes and manual included
Specification:
Brand

Aervana

Weight

1.5 pounds
Coravin Model One Wine Preservation System
We return to the classy Coravin but this time the younger – and cheaper –wine preserver brother, the Model One. Much more lightweight than the Coravin Model Two Plus Pack, the One has been designed with the more infrequent, casual wine drinker in mind. But while its target user isn't necessarily popping a wine cork every night or adding to their extensive wine collection, the Model One still provides superior wine and taste preservation.
The Model One wine preservation system has a simpler design but uses the same argon gas technology to protect your wine from oxidization. The only noticeable difference is the pouring time, which is simply not as fast as its bigger brother. But when it comes to a deliciously fresh glass of Vino Rouge or Blanco, some things are simply worth waiting for. And if you are a beer lover as well, make sure you check our guide to the top strongest beers on the market today.
Key Features:
Hand operating pump
Preserves natural taste for up to 15 days
Made with premium stainless steel material
4 reusable wine stoppers
Specification:
Brand

Coravin

Model

100015

Weight

1.7 pounds
Private Preserve True 1026 Wine Preservation System
Now here's a tried and tested product that's perfect for the casual wine drinker who's reluctant to waste that half bottle of Chenin Blanc, all at an affordable price. The Private Preserve True is a wine spray in an ingeniously simple can that has enough gas to use on up to 120 bottles…not that we are setting you a wine-drinking target!
The Private Preserve uses a mixture of non-toxic gases – carbon dioxide, nitrogen and argon to be precise for the mad scientists among you – which creates a protective layer on the wine surface to keep the evil oxidizing oxygen at bay. It's also so simple to use: insert the extension tube into the neck bottle and off you spray. This is a great priced product for the ordinary wine drinker or for taking with you on holiday or the beach to keep your vino lasting longer. Top review tip from the Internet: use in combination with your refrigerator and you'll have fresh, tasty wine for a week or more.
Key Features:
Easily portable and storable
Replaces oxygen in the bottle with carbon dioxide, nitrogen and argon to keep wine fresh
Easy to use tube enables you to get the product into the bottle neck
Also, well suited to preserving port, sherry, malts and whiskeys
Capable of preserving up to 120 bottles of wine
Specification:
Brand

Private Preserve

Model

25300

Weight

8 ounces
Nutrichef Electric Wine Aerator Dispenser
Another wine aerator system, Nutrichef's Electric Wine model comes in at a lower price so not quite so eye-catching as the Aervana but it's a tasty proposition when it comes to adding flavor to your tipple.
The airtight design of the Nutrichef helps to protect the bottle's contents after opening it, making it a real multi-tasker when it comes to preserving your wine. The simple to use electric aerator pump works to improve the taste of your wine as well as reducing compounds within the bottle that can lead to oxidation. The result is a tasty glass of wine that you can enjoy on day one…and come back to repeat the experience a few days later. A well-priced and easy to use aerator and wine preservation systemthat fits all standard sized wine bottles and would look good in any kitchen. Definitely one nifty kitchen gadget you need to have.
Key Features:
Non-splash, no-mess metal spout
Includes a hard and soft straw to reach the bottom of both smaller and larger wine bottles
Electric aerator pump stopper sits on top any size wine bottle to make a tight seal
Press and hold the button at the top of the dispenser tap pourer spout to activate the pump motor machine
Operated by set of 4 AA batteries (not included)
Specification:
Brand

NutriChef

Model

PSLWPMP50

Weight

15.8 ounces
Wine Preservation System Buying Guide
Wine preservers are ingenious systems that keep wine tasting and smelling absolutely fresh, like the first day the bottle was opened. It's a unit practically every home that consumes wine regularly, would love to have. Below are some useful pointers that would help in ascertaining which product to buy.
Features To Look For In Wine Preservation Systems
Design - A simple design that provides easy operation is definitely better than an over-complicated one. Also ensure the system provides a tight fit on the wine bottle to prevent spills and messes.
Durability - It's important to ascertain how many times you would be able to use the preservation system. This also includes the stoppers; they should be able to be used more than once.
Safety - The system needs to be absolutely safe, it should fit perfectly on the bottle and the user manual should be read before installation.
Types of Wine Preservation Systems
There are two major types of wine preservation systems easily found around;
Spray: These units make use of gas like argon to protect and preserve the contents of a wine bottle. Argon effectively prevents wine from oxidizing and tends to preserve it for longer periods.
Vacuum: Vacuum preservation systems make use of a pump to rid the bottle of all the air that got in when it was open. They come with re-usable stoppers that seal the bottle and prevent air and other substances from getting in and happen to be a more affordable option
Wine Preservation Systems FAQ
Q: What is a Wine Preservation System?
A: Wine preservation systems preserve the quality of opened wine, extending the amount of time it can remain on the shelf.
Q: How long does it take for wine to go bad?
A: A bottle of wine should last about 3-5 days after opening, it starts deteriorating once air, bacteria and the likes get in.
Q: How do I store wine at home?
A: For better shelf life, store unopened bottles on their side and away from sunlight exposure. In fact, wine bottles fare better in dark rooms and tend to last longer in cooler temperatures.
Sources:
Sign Up Now
GET THE VERY BEST OF GEARHUNGRY STRAIGHT TO YOUR INBOX