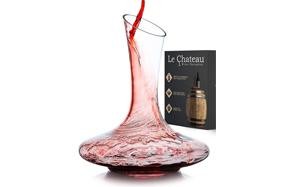 La Chateau Hand-Blown Wine Decanter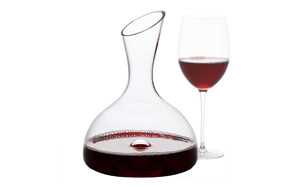 GoodGlassware Wine Decanter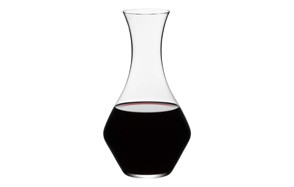 Riedel Cabernet Wine Decanter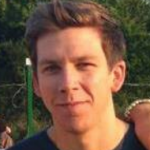 Not only do they look stylish and add an air of sophistication to any event, but wine decanters are a must-have for anyone who wants to experience the luxury of the most delicious wines, served exactly how they're meant to be. That said, if you're not an expert wine connoisseur, finding the right wine decanter can be a hassle; with so many shapes, sizes, and styles available it's hard to know what's best! Thankfully, we've gathered our own experts to present you with this Buying Guide of the Best Wine Decanters you can buy without breaking the bank. So sit back, relax, and enjoy every sip of your delicious wine while we do the hard work for you.
The Best Wine Decanter
Wine Decanter FAQ
Q: What is a wine decanter?
A: Before you go ahead and start shopping, it's always a good idea to understand the item you're shopping for, and when it comes to wine decanters, it might be more complicated than you think!
For us non-connoisseurs, understanding the why, when, and how you should decant wine is vital to ensuring that perfect glass every time. But thankfully, we've figured this out for you too!
Why? - The why when it comes to wine decanting can be broken down into two main elements: to remove the sediment and to aerate the wine.
Sediment builds up over time in a bottle of wine. It can affect the flavor, aroma, and even the texture of wine, changing it from a smooth, delicious experience into one with unpleasant bits and dust-like particles. While sediment isn't harmful to ingest. It's certainly less pleasant than a glass of wine should be! Sedimentation is rare for white wines, but older red wines and ports often suffer from excess sediment, and a good wine decanter can help get these out.
The second 'why' is to aerate the wine. This is a highly contested issue among wine experts as letting the wine oxidize can either open up the wine and give it new life or made the wine's taste deteriorate faster. While some believe that swirling your wine in the glass can do a perfectly good job of aerating, others feel that decanting the wine and letting it sit is the best way to truly experience the flavors. The length of time a wine should be decanted for this reason will vary on the age and quality of the wine, so it's a good idea to regularly taste while you decant to ensure you're able to enjoy your wine at peak deliciousness.
When? -  If you're decanting for sediment, it's easy to check whether your bottle needs this by holding up a light (a candle or flashlight should do) to the bottle. If you see dust-like particles floating there, then your wine has sedimented and probably needs decanting to enjoy properly. Before you do this, you're going to want to leave the wine upright for a period of time to allow the sediment to rest at the bottom of the bottle to avoid waste.
If you're decanting for aeration, then it's best to taste the wine first; you should be able to taste if the flavor is good or needs to sit. You can also do this by smell: if the wine smells of rotten eggs or a lit match when you open it, this can signify hydrogen sulfide has got into the bottle and 30 minutes or so in a decanter will make a huge difference.
How? -  Once you've established that your wine needs to decant for some time, the next step is to decant it properly. It's essential you've let your wine sit upright before you start decanting (ideally for at least 24 hours) to ensure all sediment has sunk to the bottom. Once your wine has sat in the bottle, remove the cork, and wipe the bottleneck clean before very slowly and steadily pouring into your wine decanter. Keep a light on the neck of the bottle so you can ensure no sediment sneaks through and slow down once you've decanted half the bottle without stopping. As soon as you see the dust-like sediment in the neck of the bottle, stop pouring. If you're decanting for oxygen, you can now leave your wine in the decanter for as long as you wish before serving the delicious, clear liquid.