Best Wine Decanters In 2022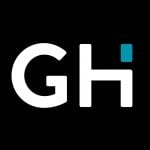 This product guide was written by GearHungry Staff
Last Updated
April 15, 2020
GearHungry Staff
GearHungry Staff posts are a compilation of work by various members of our editorial team. We update old articles regularly to provide you the most current information. You can learn more about our staff
here
.
GearHungry may earn a small commission from affiliate links in this article.
Learn more
Not only do they look stylish and add an air of sophistication to any event, but wine decanters are a must-have for anyone who wants to experience the luxury of the most delicious wines, served exactly how they're meant to be. That said, if you're not an expert wine connoisseur, finding the right wine decanter can be a hassle; with so many shapes, sizes, and styles available it's hard to know what's best! Thankfully, we've gathered our own experts to present you with this Buying Guide of the Best Wine Decanters you can buy without breaking the bank. So sit back, relax, and enjoy every sip of your delicious wine while we do the hard work for you.
The Best Wine Decanter
La Chateau Hand-Blown Wine Decanter
Our favorite wine decanter is this stunning variation from La Chateau. Made from hand-blown 100% lead-free crystal, this wine decanter has been specifically engineered by a team with a passion for the best quality wines to combine the most beautiful features with a design that actually works to aerate and improve every bottle. Carefully made to properly aerate one 750ml bottle of wine, the broad base allows a full bottle to sit in the widest diameter of the decanter to reach maximum aeration. At the same time, the long neck ensures just the right amount of oxygen is permitted to enter the liquid. The easy-pour slanted spout has explicitly been cultivated to avoid any spills, drips, or wastage so you can get the most out of every sip; something anyone who uses wine decanters regularly will understand is a truly remarkable and vital feature for the best wine decanters!
Not only does La Chateau Hand-Blown Wine Decanter ensure perfect flavor every time, but we also love the simple yet elegant design that will fit in perfectly with any glassware collection or kitchen theme, adding a touch of luxury and sophistication to any table. A perfect gift for wine lovers.
Key Features:
100% hand-blown, lead-free crystal
Specifically designed easy-pour slanted spout
750ml (25oz) wine capacity
Dishwasher safe (but handwashing recommended)
Specification:
Brand

Le Chateau

Model

Wine Decanter

Weight

1.5 Pounds
GoodGlassware Wine Decanter
Coming in at under $20, this wine decanter from GoodGlassware is a lifesaver for anyone who didn't think they could afford fancy wine decanters. Durably built and designed for everyday use, you won't need to worry about being delicate with this decanter. It's been made to be used from the very highest quality, lead-free, recycled glass that can be recycled again and again with no damage to the quality of the glass. We love that it's appropriately dishwasher safe and feels sturdy both in your hand and on the table, so you don't need to worry about your new favorite decanter getting damaged during use. The bubble-like detail at the bottom of the decanter is similar to a nice wine bottle. It provides a natural gripping point for pouring while the wide, slanted spout is ideal for pouring wine in and out of without worrying about any drips or spills. The diameter at the bottom of the decanter is approximately 10" and has been specifically designed to hold up to 44oz (1,300ml) of wine at the widest point for maximum aeration.
Key Features:
100% lead-free recycled glass
Widest diameter measures 10 inches
Height of 12.9 inches
44oz (1,300ml) capacity
Dishwasher safe
Specification:
Brand

Vintorio

Model

GGWD01

Weight

1.95 Pounds
Riedel Cabernet Wine Decanter
Riedel Crystal was founded way back in 1756 in Austria and has since grown to be one of the world's most well-renowned wineglass makers, so it's little wonder their product was chosen as our premium pick from our best wine decanters. Dripping in luxury, this simple yet sophisticated wine decanter has been designed explicitly to remove sediment from your premium wines to ensure a decadent wine-tasting experience with every sip. Even for young wines free of deposit, the decanter is a perfect vessel for serving as the stunning crystal effortlessly highlights the vibrant colors of any wine to offer a tasting experience that excites all the senses. The wine decanters hold just over 37oz, which is more than ample for a standard 750ml bottle of wine while the small dimensions mean it won't take up too much cupboard or table real estate either when in use or waiting for your next event. Because of the delicacy of the thin-walled crystal used in this Cabernet Wine Decanter, Reidel recommends you only ever handwash this item. You may also like some of the best wine coolers from our list, so take a moment to check them out.
Key Features:
37oz (1,094ml) capacity
Machine-blown crystal
Handwash only
9 inches tall
Specification:
Brand

Riedel

Model

1440/13

Weight

12 Punces
With a stunning, unique design and plenty of extras, this gorgeous wine decanter from YouYah is an essential purchase for any wine lovers' kitchens. The simple yet stylish design is a classic wine decanters style with a broad base and elongated neck that makes a beautiful addition to any glassware collection. The decanter itself is handmade of the highest quality lead-free crystal materials and has a 1,200ml (40.5oz) capacity, making it one of the best wine decanters you can get.
In addition to being a stunning wine decanter, this wine decanters set from YouYah also comes with a lid for temporary wine storage, stainless-steel cleaning beads, and a drying stand to make washing and removing any wine stains easier than ever. The unique top means you can attach your bottle of wine directly to the decanter to easily pour from the wine bottle into the decanter and back again without spilling a single drop. This process also allows a half-hour aeration process to take just 3-5 minutes, so you can enjoy your properly aerated and decanted wine even sooner.
Key Features:
Combines liquor filling, pouring, and decanting into one easy step
Unique design allows 30 minutes of aeration to complete in just 3-5 minutes
100% lead-free, handmade crystal materials with FDA approved lid
Capacity of 1,200ml (40.5oz)
Specification:
Brand

NEW PACIFIC YOUYAH

Model

8541998899

Weight

2.65 Pounds
HiCoup 100% Lead-Free Hand-Blown Red Wine Decanter
If you don't fancy the standard wine decanters' look but love the idea of delicious wine served exactly the way it was intended, you're going to adore this 100% handmade lead-free wine decanter from HiCoup. With a stunning, sleek, modern design, this wine decanter will not only make your wine taste incredible but it will make an impressive centerpiece and talking point at any social gathering. Subtlety inspired by the grace and beauty of a swan, this decanter has been specifically designed to remove sediment and aerate your wine without spilling a drop. Simply pour your favorite bottle of wine into the wider, slanted spout and allow a full standard 750ml bottle of wine to sit comfortably at the broadest part of the decanter. When you're ready to serve, the narrow spout gives you perfect precision pouring every time. What's more, the small spout is thin enough that should you have any wine leftover, getting it back into the bottle for easy storage is simple and you won't need to worry about wasting a drop. The decanter itself comes with cleaning instructions too, so you can keep this unique piece in pristine condition serve after serve. Our guide to the best electric wine bottle openers features more amazing products for wine lovers, so check them out.
Key Features:
Hand-blown, lead-free crystal glass
Plenty of capacity for a standard 750ml bottle of wine
Comes with cleaning instructions
Dimensions of 10.3"x5.3"x15.8"
Dual spouts; wider for pouring in, narrower for pouring out
Specification:
Brand

HiCoup Kitchenware

Model

HK-05

Weight

1.55 Pounds
Making aerating your wine easy, this stunning, simple Winebreather carafe from Menu has been carefully designed to aerate your wine in one easy step as you decant. The cleverly designed top of the decanter can be pressed into an opened bottle of wine so all you need to do is slowly tilt the bottle to pour the wine in without any risk of spillages, aerating the liquid as it pours through. If you would prefer to serve your wine from the bottle or have leftovers after your event, it's then just as easy to return the wine into the bottle by re-attaching the wine bottle to the top and flipping it back over. The aeration filter is a generous solution to allow your wine the additional oxygen and aeration. It would usually take hours to achieve in just a few minutes, so you can start sipping that bit sooner without worrying about finding time to let the bottle 'breathe.'
Key Features:
Made of high-quality hand-blown glass
Intelligent design allows easy pouring from/to the bottle with no spillages
Plenty of capacity for a standard 750ml bottle of wine
12 inches tall
Specification:
Brand

Menu

Model

4680069

Weight

1.1 Pounds
Sagaform Wine Carafe with Oak Stopper
Part of Sagaform's Nature Collection, this stunning Wine Carafe with Oak Stopper definitely belongs on our list of the best wine decanters thanks to its stunning round shape and simplistic elegance that works in any kitchen. Taking inspiration from the Scandinavian minimalist style, this gorgeous wine decanter is made of mouth-blown glass. It comes with a superb solid oak stopper to ensure your wine maintains the ultimate quality while it rests. The glass is top quality and durable enough to withstand regular use. It can go through the dishwasher without concern, plus the decanter itself is more than capable of holding a standard 750ml bottle of wine with a wide spout that makes pouring a breeze. For more useful products like this, check out our selection of the best wine preservation systems.
Key Features:
67oz (1,980ml) capacity
Includes solid oak stopper
Hand-blown lead-free glass
Dishwasher safe
Specification:
Brand

Sagaform

Model

5010116

Weight

2.05 Pounds
USBOQO HBS Premium Crystal Red Wine Decanter
Described as a "snail-shaped" decanter, this stunning USBOQO premium wine decanter has been made of the finest crystal glass. It is designed to perfectly aerate and remove any traces of sediment from your wine to ensure the perfect glass every time. Large enough to comfortably hold two standard bottles of wine, this decanter means you don't need to have two wine decanters on the go or wait for ages in between serves for larger parties. However, for the best quality, they do recommend decanting just one standard 750ml bottle at a time. The stunning appearance of this decanter makes it an excellent centerpiece for your upcoming party, and the designers have ensured a steady grip for pouring and cleaning. Designed by wine experts, this is one of the best wine decanters for easily improving the original value of any bottle of wine and looks incredible while it does so!
Key Features:
Stands at 14.2 inches tall and 5.8 inches at the fullest part
Lead-free, hand-blown premium crystal
1.2-liter capacity (although recommended for 750ml bottle of wine for best effect)
Comes with a silicone coaster
Specification:
Brand

USBOQO

Model

USBOQO BOQO Wine Decanter

Weight

1.94 Pounds
Godinger Dublin Wine Decanter
If you're familiar with our buying guides for gorgeous glassware, you'll notice that Godinger's Dublin Collection makes a regular appearance thanks to their stunning, unique designs made from high-quality crystal and engraved with beautiful patterns. For our list of the best wine decanters, this 2-piece decanter set stands at 12 inches high and has been crafted from 24% lead crystal for a sturdy heavyweight with the most brilliant sparkling wedges and diamond cuts. The perfect way to complete your Godinger Dublin glassware collection, this wine decanter will ensure a beautiful serve with every glass.
Key Features:
850ml (25.36oz) capacity
12 inches tall
Crafted from 24% lead crystal
Hand washing recommended
Specification:
Brand

Godinger

Model

25867

Weight

3.05 Pounds
BTaT 100% Lead-Free Hand-Blown Crystal Wine Decanter
Designed to provide maximum aeration, this stunning BTaT Crystal Wine Decanter has been beautifully created to allow a standard 750ml bottle of wine plenty of surface area to come into contact with the air and improve the aroma, taste, and purity of every mouthful. The slated wide spout opening is ideal for making pouring you wine in and out easy, with no fear of waste or spillages. Plus the easy-grip wine decanters' neck ensures you can feel confident even if this is the first time you're using a decanter. You'll also receive a cork ball stopper which fits perfectly in the spout of the decanter without preventing airflow to keep your wine free of dust or bugs, so even if you're using your decanter outside on a summer evening, you can enjoy every sip. It would also make a cool gift for men who love to drink.
Key Features:
10 inches tall, 8.5 inches wide with 2.5 inches spout opening
Made of 100% lead-free crystal
Comes with a cork ball, drying stand, cleaning beads, and cleaning rope
60oz (1,774ml) capacity
Specification:
Brand

Brew To A Tea

Model

8541914147

Weight

1.5 Pounds
Wine Decanter FAQ
Q: What is a wine decanter?
A: Before you go ahead and start shopping, it's always a good idea to understand the item you're shopping for, and when it comes to wine decanters, it might be more complicated than you think!
For us non-connoisseurs, understanding the why, when, and how you should decant wine is vital to ensuring that perfect glass every time. But thankfully, we've figured this out for you too!
Why? - The why when it comes to wine decanting can be broken down into two main elements: to remove the sediment and to aerate the wine.
Sediment builds up over time in a bottle of wine. It can affect the flavor, aroma, and even the texture of wine, changing it from a smooth, delicious experience into one with unpleasant bits and dust-like particles. While sediment isn't harmful to ingest. It's certainly less pleasant than a glass of wine should be! Sedimentation is rare for white wines, but older red wines and ports often suffer from excess sediment, and a good wine decanter can help get these out.
The second 'why' is to aerate the wine. This is a highly contested issue among wine experts as letting the wine oxidize can either open up the wine and give it new life or made the wine's taste deteriorate faster. While some believe that swirling your wine in the glass can do a perfectly good job of aerating, others feel that decanting the wine and letting it sit is the best way to truly experience the flavors. The length of time a wine should be decanted for this reason will vary on the age and quality of the wine, so it's a good idea to regularly taste while you decant to ensure you're able to enjoy your wine at peak deliciousness.
When? -  If you're decanting for sediment, it's easy to check whether your bottle needs this by holding up a light (a candle or flashlight should do) to the bottle. If you see dust-like particles floating there, then your wine has sedimented and probably needs decanting to enjoy properly. Before you do this, you're going to want to leave the wine upright for a period of time to allow the sediment to rest at the bottom of the bottle to avoid waste.
If you're decanting for aeration, then it's best to taste the wine first; you should be able to taste if the flavor is good or needs to sit. You can also do this by smell: if the wine smells of rotten eggs or a lit match when you open it, this can signify hydrogen sulfide has got into the bottle and 30 minutes or so in a decanter will make a huge difference.
How? -  Once you've established that your wine needs to decant for some time, the next step is to decant it properly. It's essential you've let your wine sit upright before you start decanting (ideally for at least 24 hours) to ensure all sediment has sunk to the bottom. Once your wine has sat in the bottle, remove the cork, and wipe the bottleneck clean before very slowly and steadily pouring into your wine decanter. Keep a light on the neck of the bottle so you can ensure no sediment sneaks through and slow down once you've decanted half the bottle without stopping. As soon as you see the dust-like sediment in the neck of the bottle, stop pouring. If you're decanting for oxygen, you can now leave your wine in the decanter for as long as you wish before serving the delicious, clear liquid.
Sign Up Now
GET THE VERY BEST OF GEARHUNGRY STRAIGHT TO YOUR INBOX