Best Kegerators In 2022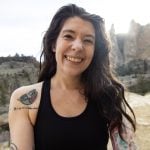 This product guide was written by Tuesday Kirby Kahl
Tuesday Kirby Kahl
Tuesday Kirby Kahl is a contributor at Gear Hungry. Her fierce love for the outdoors fuels everything she does. Her professional pursuits include writing, creating art, and photography. These professional passions allow her the time to live life outside as a rock climber, skier, runner, backpacker, paddle boarder, swimmer, and explorer. When Kirby is indoors, she enjoys tea, whisky, old films, cooking, and baking. Her product testing and feedback have shaped the design of everything from climbing shoes to candles.
GearHungry may earn a small commission from affiliate links in this article.
Learn more
You want beer, and dammit, you want it now. We don't blame you, but you've got to bring enough for the whole wolf pack. These are the top eight kegerators we've used, abused, (and possibly smashed into on our way out the door), and we couldn't keep it a secret from you guys any longer. Saturday night is approaching, the man of the hour is you, so what are you going to do? From coupling, size, taps, the whole shebang, we're about to break it down for you.
The Best Kegerator
Sunpentown BD-0538 5L Mini Kegerator
Kegerators are refrigerators' designed specifically to store and preserve large amounts of beer. These helpful modern fridge + keg system keep the flavor and fuzziness of beer intact while keeping elements that could compromise the taste at bay. In the line of kegerators, the Supentown BD-0538 5L Mini Kegerator & Dispenser is a top-quality beer dispenser for home use. What's more, the mini, portable size makes it a great choice for individuals who treasure the original and flavorful taste of beer. Additionally, the dispenser has the capacity to hold up a 5L keg of beer and chilling it in about 19-21 hours. This means prior to a get-together, stakeout or viewing party, beer kegs can be placed into the dispenser a day before and viably retain its rich taste and enjoyable feel in the mouth. Once stored, this mini kegerator keeps the fuzzy liquid at stable temperatures of 33-39 degrees Fahrenheit.
It's also worth noting that the temperatures are actually adjustable and can be increased or decreased depending on personal preference. And thanks to the LED temperature displays, that's quite easy to do, with clearly visible figures that indicate accurate temperatures. That paired with the pretty easy setup, using the Supentown mini-keg is actually very simple. Simply place the keg in the unit, follow the step by step instructions and have the beer cooling in no time. There's also a water drip tray that ensures surfaces stay dry and clean which can be removed after use for easy maintenance. The only let down for this mini Supentown keg is the noise it generates when it's on. However, once it reaches the desired temperature, it goes off, simply preserving the beer for later enjoyment.
Key Features:
LED temperature display
Adjustable temperature
CO2 temperature control
Thermoelectric cooling technology
Specification:
Brand

Sunpentown

Model

BD-0538

Weight

13.89 pounds
Kegco 3 Kegerator Dispenser
Having a kegerator is awesome when you're having a party, but it's a pretty big appliance to have lying around or sitting behind your in house bar taking up space. One of the best features of Kecko 3 kegerator is that it can be used as a refrigerator. You can also double up and have a keg or two set up for your favorite alcoholic and non-alcoholic beverages, as well as some bottles or cans.
This super cool kegerator comes with a complete keg tapping kit so you can attach the kegs and get the party started. The design is sleek with a stunning stainless steel door and a chrome guard to keep glasses from accidentally toppling over when the party is in full swing. Cleaning is also a breeze with a removable drip tray that has a dishwasher safe plastic grill. The base includes coasters making this a portable kegerator for the best pool parties in your neighborhood.
Key Features:
Includes complete keg tapping kit
Polished stainless steel triple faucet draft tower
Stunning chrome faucets
External tank mount with knockout
Converts to a refrigerator
Stunning design and functions
Specification:
Brand

Kegco

Model

HBK209S-3

Weight

96.8 pounds
Nothing is more rewarding after a hot day or hard work than a nice cold beer. With a Kegco K309B-2 Kegerator, you can ensure that every drop you pour yourself is exactly the way you like it. You can set the temperature from as low as 32 to 75 degrees and with the Quick Cooling Technology, you can ensure you have plenty of cool drinks pouring in no time.
Apart from being a visually stunning pieces of equipment for your entertainment area, it is also incredibly easy to use with digital temperature control that you can adjust with the touch of a button. This kegerator includes a complete keg tapping kit and a CO2 tank.
The faucets are beautifully made from stainless steel that allows you to pour two of your favorite beverages and can hold a full-sized keg or a couple of sixth-Barrel kegs that fit inside the unit and out of sight during a get-together. With fan-forced cooling to keep everything at a consistent temperature, you'll wonder how you ever got through the summer without this great kegerator.
Key Features:
Deep chill function for quicker cooling
Easily accommodate any full-size keg
Digital temperature control
Polished stainless steel dual faucet draft tower
Stunning chrome faucets
Fan forced cooling
Specification:
Brand

Kegco

Model

K309B-2

Weight

97 pounds
EdgeStar KC1500SSOD Built-In Outdoor Kegerator
An outdoor get together should be fun and relaxing, with everything within easy reach. That includes having an EdgeStar KC1500SSOD 15″ Built-In Outdoor Kegerator to keep the beer cold and flowing. This kegerator features front ventilation and has been specially designed for use outdoors where all the fun and excitement is. This kegerator can take a slimmer keg like a sixth-barrel which is perfect for a family barbecue. It gives your forced air refrigeration and easy to adjust digital temperature control.
The forced air-cooled beer tower is sleek and well made to pour your beverages and keep them flowing all day. There is an interior LED light and a safety lock to prevent accidents. From top to bottom, this kegerator is made to fit beautifully into any setting and works well at pouring cold beer. Install it with your existing cabinetry or keep it as a stand-alone kegerator.
Key Features:
Approved for outdoor applications
Stainless steel guardrail
Four casters for easy mobility
Convenient digital thermostat
Reinforced stainless steel exterior
Temperature Range: 32 – 60°F
Specification:
Brand

EdgeStar

Model

KC1500SSOD

Weight

84 pounds
Kegco Digital Beer Cooler (Kegerator)
They say that you get what you pay for, and we'd agree – Kegco Digital top-tier kegerator comes at a slightly higher price than our other models, but has virtually no downsides. Speaking of virtual, this comes with a digital thermostat reading right along the top for easy viewing, as a constant reminder that you bought one of the best kegerators on the planet. Forced fan cooling keeps and even temperature throughout your fridge unit, chilling beer down to a hare's breath above the freezing point, so you can have ice-cold beer whenever you want it. As long as you don't open the door up, this will also support the cold when it's in motion, so if you're bringing it onto the porch or down the road to your mate's cookout, you'll still be the star of the show with the ice-cold brew.
Key Features:
Large interior for bigger kegs
Double tap setting
Digital thermostat read
Specification:
Brand

Kegco

Model

K309SS-2

Weight

97 pounds
If you want to turn your house into a bonafide private bar, you need a way of pouring draught beer. When beer is poured directly from keg to glass, it tastes so much better than a bottle or can of beer. So, if you don't want to spend thousands changing your basement into a beer cellar, you need a Kuppet Beer Kegerator. You can install this unit underneath a bar or leave it as a freestanding unit and it will store your beer keg at perfect drinking temperature. 
One of the main selling points of the Kuppet Beer Kegerator is that it comes with a dual tap system, so you can hook up two different kegs at the same time. However, you will need to buy an extra D coupler and ID gas line to get it working. It comes with everything you need to hook up one keg and it has the capacity to hold US standard ⅙, ¼, and ½ kegs.
Key Features:
6 cubic feet capacity 
Holds US standard ⅙, ¼, and ½ kegs
Four caster wheels 
CO2 regulator and canister (empty) included 
Dual beer dispenser taps
Specification:
Brand

Kuppet

Model

1022700300-400
Kegco HK38BSU-2 Keg Dispenser
Kegco has a reputation for making super high-quality kegerators, which is why they've already popped up a few times on this list. The Kegco HK38BSU-2 Keg Dispenser is one of our favorites though. It has a high-quality finish that makes it perfect as a permanent installation in your kitchen or bar conversion. It even has a front-venting design, so you can build it into cabinetry. It offers 3,200 BTU of cooling power and a digital temperature display that makes it easy to set the perfect temperature for your beer. Plus, it comes with everything you need to get started including an empty 5lb CO2 tank with a red epoxy finish. 
Key Features:
Dimensions – 34.12" x 24″ x 25″
Designed for permanent installation 
Premium two-tap direct draw kit 
3,200 BTU cooling power 
Digital temperature display
Specification:
Brand

Kegco

Model

HK38BSU-2

Weight

115 pounds
Kegerator Buying Guide & FAQ
Ever wanted to know what really makes a kegerator the best? After detailed analysis (plenty of Friday nights), we've broken it down into four simple steps. Pay attetion, and strap in.
Number of Taps - You know what sucks? Lines. You know what sucks more? A line at the kegerator. It's like mandatory fun, or the DMV, or anything worse you can think of. Thrash around, and double back to the tap - depending on the size of the party, you're going to need more than a single tap.
Keg Size - No two kegs are built the same. Well, plenty are, but this is another thing where it comes down to the size of the party. You need to ensure it's going to hold the same sized keg that you're used to buying.
Coupling - You don't have this, you don't have beer. The coupling is the key to the lock, and in the room behind that lock, is beer. You're going to find a bunch of different styles, some German-made, that don't fit the kegs you're used to buying. You need to figure out, first and foremost, what kind of coupling is going to work before you commit to the purchase.
Kegerator Size - Hauling it on and off of the flatbed? Size matters, especially here. If you're one-manning it (we're sorry, dude), you'll want a lightweight model so you're not busting your back trying to help everyone else. If you've got a buddy to help each time, get a little luxurious (the heavier models coincide with them being more top-of-the-line, nine times out of ten).
Q: Can I Use a Kegerator for My Home Bar Tap?
A: Absolutely. If you're planning on having a piece-by-piece, roll-out bar (usually a custom one, or individual pieces purchased from Amazon, etc.), just know that it's generally only good for ninety days after you've opened it. Your coupling, plus the pressure of the valve, eliminate oxidation, keeping beer fresher for longer. However, after enough time, you're going to want to switch it out. If you're spending every Sunday with the boys (perks of having the big screen), or you're going through a glass after work every night,you'll be good to go.
Pouring the Perfect Pint
Cinematic, frothy glasses of chilled beer are, well, mostly in the movies. Unless you're a bartender or a food producer (Google it; it's a thing), you're going to struggle putting the perfect pint together. That's where we come in to help. There's one simple rule to follow, and you'll be in heaven on pillowy clouds of beer foam in no time.
Glass in one hand, tap in the other. Release the tap about 70% of the way (you don't want a jet stream of beer), holding the glass at a forty-five degree angle, slowly returning it to being completely straight up as the glass fills. Do this enough, and you'll be a pro in no time. We apologize if your buddies bug you to grab the beer since you'll be so good at it, but hey, perfection is always in demand.
Cleaning Your Kegerator
You have two essential options when it comes to cleaning your kegerator: pressurized, and unpressurized kits. Beer contains yeast, which is an active culture, and dangerous if only partially cleaned out from your valves. Our friends over at the Beverage Factory explain a very good way to go about cleaning your kegerator, and as such, we'll leave that up to the professionals to explain right here.
Sources
The Perfect Pour: Tricks & Tips for Pouring the Best Tasting Beer, Kegerator Learning Center
Common Beer Line Cleaning Questions, Beverage Factory
Sign Up Now
GET THE VERY BEST OF GEARHUNGRY STRAIGHT TO YOUR INBOX