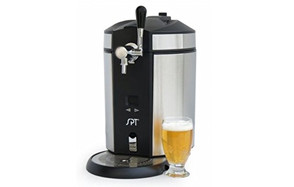 Sunpentown BD-0538 5L Mini Kegerator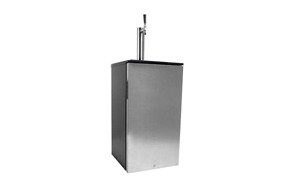 EdgeStar KC1000SS Craft Brew Kegerator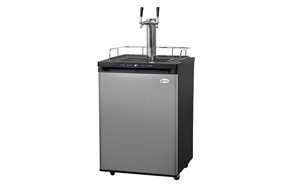 Kegco Digital Beer Cooler (Kegerator)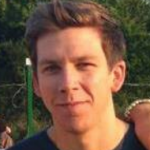 You want beer, and dammit, you want it now. We don't blame you, but you've got to bring enough for the whole wolf pack. These are the top eight kegerators we've used, abused, (and possibly smashed into on our way out the door), and we couldn't keep it a secret from you guys any longer. Saturday night is approaching, the man of the hour is you, so what are you going to do? From coupling, size, taps, the whole shebang, we're about to break it down for you.
The Best Kegerator
Kegerator Buying Guide & FAQ
Ever wanted to know what really makes a kegerator the best? After detailed analysis (plenty of Friday nights), we've broken it down into four simple steps. Pay attetion, and strap in.
Number of Taps - You know what sucks? Lines. You know what sucks more? A line at the kegerator. It's like mandatory fun, or the DMV, or anything worse you can think of. Thrash around, and double back to the tap - depending on the size of the party, you're going to need more than a single tap.
Keg Size - No two kegs are built the same. Well, plenty are, but this is another thing where it comes down to the size of the party. You need to ensure it's going to hold the same sized keg that you're used to buying.
Coupling - You don't have this, you don't have beer. The coupling is the key to the lock, and in the room behind that lock, is beer. You're going to find a bunch of different styles, some German-made, that don't fit the kegs you're used to buying. You need to figure out, first and foremost, what kind of coupling is going to work before you commit to the purchase.
Kegerator Size - Hauling it on and off of the flatbed? Size matters, especially here. If you're one-manning it (we're sorry, dude), you'll want a lightweight model so you're not busting your back trying to help everyone else. If you've got a buddy to help each time, get a little luxurious (the heavier models coincide with them being more top-of-the-line, nine times out of ten).

Q: Can I Use a Kegerator for My Home Bar Tap?
A: Absolutely. If you're planning on having a piece-by-piece, roll-out bar (usually a custom one, or individual pieces purchased from Amazon, etc.), just know that it's generally only good for ninety days after you've opened it. Your coupling, plus the pressure of the valve, eliminate oxidation, keeping beer fresher for longer. However, after enough time, you're going to want to switch it out. If you're spending every Sunday with the boys (perks of having the big screen), or you're going through a glass after work every night,you'll be good to go.
Pouring the Perfect Pint
Cinematic, frothy glasses of chilled beer are, well, mostly in the movies. Unless you're a bartender or a food producer (Google it; it's a thing), you're going to struggle putting the perfect pint together. That's where we come in to help. There's one simple rule to follow, and you'll be in heaven on pillowy clouds of beer foam in no time.
Glass in one hand, tap in the other. Release the tap about 70% of the way (you don't want a jet stream of beer), holding the glass at a forty-five degree angle, slowly returning it to being completely straight up as the glass fills. Do this enough, and you'll be a pro in no time. We apologize if your buddies bug you to grab the beer since you'll be so good at it, but hey, perfection is always in demand.
Cleaning Your Kegerator
You have two essential options when it comes to cleaning your kegerator: pressurized, and unpressurized kits. Beer contains yeast, which is an active culture, and dangerous if only partially cleaned out from your valves. Our friends over at the Beverage Factory explain a very good way to go about cleaning your kegerator, and as such, we'll leave that up to the professionals to explain right here.
Sources
The Perfect Pour: Tricks & Tips for Pouring the Best Tasting Beer, Kegerator Learning Center
Common Beer Line Cleaning Questions, Beverage Factory