ILM Full Face Motorcycle Helmet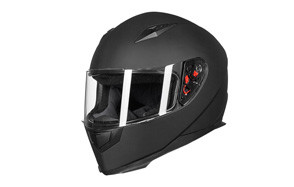 Key Features:
Fitted with a quick-release strap
Sold complete with winter scarf and both tinted and clear visors
Visors designed to be anti-scratch, anti-fog and provide a wide-angle view
7 colors and a wide range and 4 sizes available
Meets or exceeds all relevant safety standards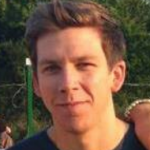 Whether you are planning to purchase a motorbike or already have one and it's time for a helmet upgrade, choosing the best motorcycle helmet is a serious business. In fact, you could say that it's a matter of life or death. If you're not sure what kind of helmet you need, then you've come to the right place. Today we'll be taking a look at some of our top recommendations in the category of best motorcycle helmet and reviewing their various merits. Helmets have to be one of the essential accessories you'll ever purchase when it comes to riding a bike. Not only is it responsible for protecting your head in the event of a collision or accident, but they can also provide comfort and ventilation too. Even if you go for one of the popular full-face modular designs, you'll not only get the excellent head and face protection but also plenty of comfort features built-in as standard. So let's go right on ahead and take a look at our top recommendations today.
The Best Motorcycle Helmet
Motorcycle Helmet Buying Guide
Features To Look For In Motorcycle Helmets
Below we've listed out a non-exhaustive list of the key elements we recommend you consider before investing in a new motorcycle helmet. Of course, the most important initial consideration being what type you are going for, full face, or modular, for example. Once you are clear on that and putting your personal taste aside in terms of color and design, which will be a purely subjective decision, these are some of the crucial factors to consider.
General Features - Multiple vents and channels that are easy to open and close, keeping you cool in the summer and warm in the winter.
Easy to take on and off and remove without too much effort or fuss.
Tested to meet all applicable safety standards, including being wind tunnel tested.
Consider the overall weight. It's best to go for something lightweight and comfortable that's constructed from a highly durable material.
Check to ensure that your helmet has a D ring or safety chin strap to be extra safe.
A removable inner liner, as well as cheek pads, are also an excellent option, providing a more customized as well as hygienic fit.
You may also want to go for a helmet that has Bluetooth integration and speakers so that you have access to GPS navigation control and even listen to music and safely take calls.
External Features - When it comes to the outer shell of our helmet, consider the material construction and go for something that is multi-layered, sleek, and aerodynamic and which is made from either fiberglass, carbon fiber, or a composite.
Internal Features - The inside of your helmet should have plenty of protective shock absorption with an EPS multiple density liner your safest bet. You should also consider the internal lining itself and go something removable, washable, anti-bacterial, breathable, and which can also wick away moisture.
Visor Features - Also, consider carefully what kind of visor design you prefer. It should have a nice and wide aperture that provides plenty of peripheral vision and shouldn't block your airflow either. Ideally, opt for something that is anti-glare, anti-scratch, and anti-fog, and that is easy to open and close. We also recommend that you go for UV protection and go for something that is pinlock really to help prevent your visor from misting up.

Types of Motorcycle Helmets
Arguably the single most crucial piece of safety equipment a motorcyclist needs to have it a dependable and safe helmet. The choice is fairly extensive though and can roughly be broken down into six different options:
Full face - offers the most comprehensive coverage around the head as well as neck and generally feature a chin bar to lock the helmet securely in place. Most full-face helmets will feature excellent ventilation to evaporate sweat in the warmer months and reduce the airflow in the colder months.
Modular - modular or flip-up designs are incredibly popular and are a mix between a 3/4 and a full helmet. They offer plenty of protection with the added convenience of being able to quickly flip-up the front section. They will often feature a dual visor system as well as being Bluetooth compatible.
Off-Road - designed for use away from the streets and instead on dirt tracks, they typically feature a larger visor with a more accentuated chin bar for enhanced airflow. They don't contain eye protection, so separate goggles need to be worn.
Half - popular with scooter riders, half helmets only cover the top of your head and therefore provide minimal overall protection. They do provide excellent airflow, but many won't be DOT approved, and you'll also most likely need to wear separate eye protection.
Open face - this style of helmet is a 3/4 design, covering the back and sides of the head while keeping the face exposed. Another popular choice for scooter and cruiser riders who like to feel the sensation of the wind against their skin. They may come with or without a face visor, so separate eye protection may be necessary.
Dual Sport - a cross between an off-road and a full-face helmet, they're designed with a large visor and a lower chin bar. They offer proper eye protection and are usually highly aerodynamic.